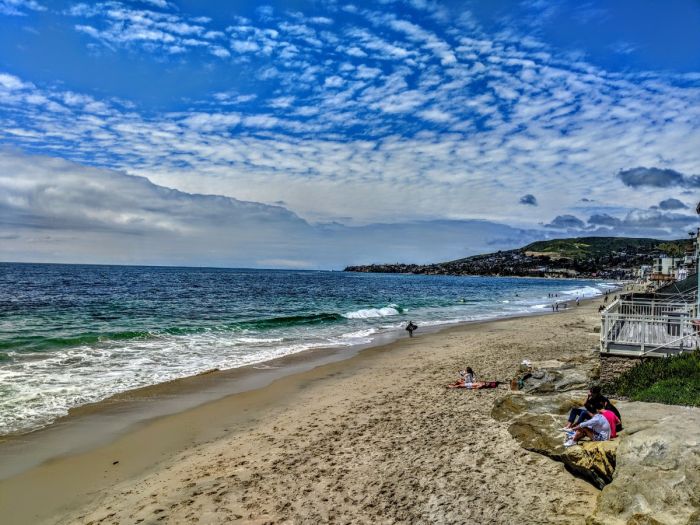 Lavinia Lumezanu
Just an hour south of the bustling city of Los Angeles, Laguna Beach has become a haven for all water sports and outdoor enthusiasts. Surfers line the beaches along with playful dolphins that can't miss an opportunity to join the fun, hikers head out towards the hills for the beautiful views, and everyone enjoys the amazing food and wine served in the region. Perched up by the ocean and full of art and nature, the city is home to not only beautiful beaches, but also about 20,000 acres of protected wilderness that allows for both the water and land adventurers to thrive and enjoy this beautiful gem. Visitors can explore sea caves, tide pools, ocean side bluffs, natural tide pools, and sandy beaches, or they can head for the mountains for some hiking and mountain biking.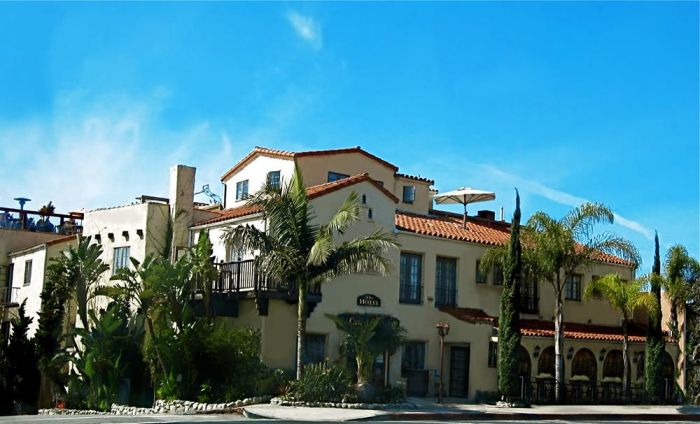 La Casa del Camino
Located just a few steps from the ocean, La Casa Del Camino is the perfect place for every adventurer. Built in 1929 with a Mediterranean-style design, this hotel is filled with local art, Spanish-style guest rooms, hand-carved furniture, a Moroccan themed room, as well as individually-designed surf-themed rooms made in collaboration with brands like Billabong, Rip Curl, Etnies, Roxy, Quiksilver, L*Space, and Lost along with Riviera Magazine and Glaceau. The place itself is reminiscent on an old style Mediterranean cottage with all the luxuries of the modern world. It even welcomes the four-legged friends, as it is pet-friendly, just like most of the beaches in Laguna Beach. The hotel features 36 rooms with panoramic views of the ocean, making it the perfect location for a quiet and cozy ocean getaway.
The history of La Casa Del Camino is almost as impressive as its current offerings as many Hollywood celebrities have stayed at the hotel while shooting films in the area. Some classics include "Evangeline" and "All's Quiet on the Western Front" in 1929 and 1930 respectively. The place was such a quintessential part of Laguna during that time, that there's even a rumor about J. Paul Getty and Howard Hughes having played a game of backgammon in the lobby.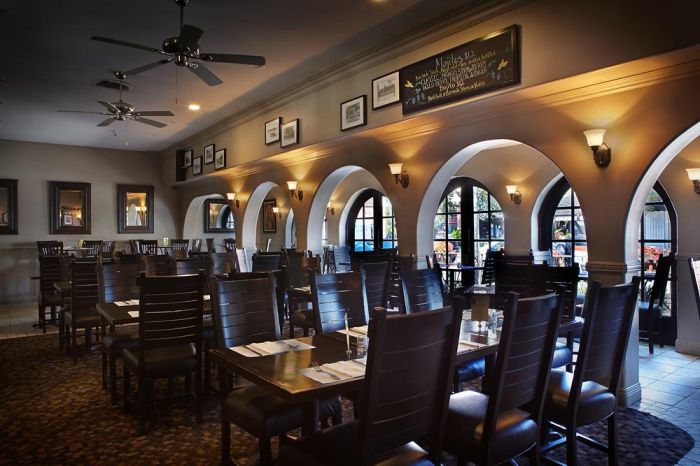 La Casa del Camino
With two restaurants in the hotel, one adjacent to the lobby and the other one on the rooftop, La Casa Del Camino is a cornerstone of SoCal healthy, bountiful, and delicious eating. K'ya Bistro brings a diverse menu of small plates that can be shared with the whole table, focusing on Mediterranean flavors with a Laguna Beach flair. Keeping in line with the sophisticated, yet laid back vibe of Laguna, K'ya Bistro offers chef-driven dishes and a rotating menu of hand-crafted cocktails and well-curated wine list that lend themselves to both a romantic, intimate dinner for two and a celebratory dinner with friends.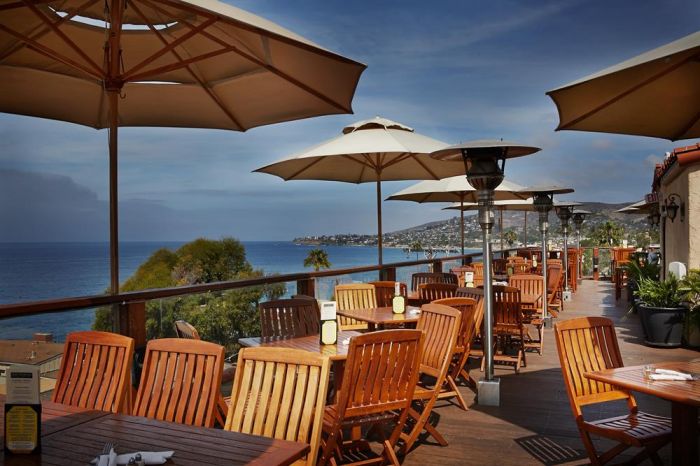 La Casa del Camino
If you are in the mood for a more outdoors feel with stunning coastal views, The Rooftop at La Casa del Camino has you covered. It features a delicious menu with SoCal inspired dishes and a hand-crafted cocktail list that seems to have been made especially for a celebratory brunch or happy hour. The menu features awe-inspiring dishes from Chef Craig Connole, such as the coconut breaded shrimp or Tuscan salmon salad, and the seared ahi sandwich, which have become happy hour staples. Or if you stop by for brunch, you can try the lobster loaded avocado toast or the bacon breakfast burrito that are guaranteed to delight all your senses.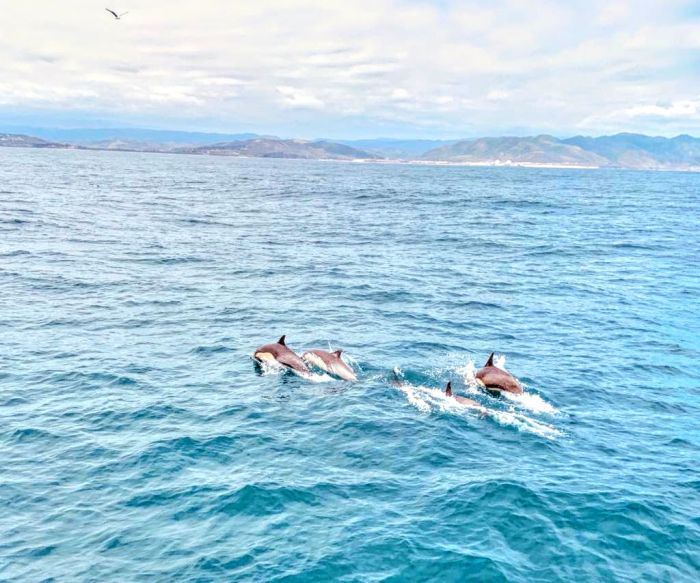 Lavinia Lumezanu
Another amazing part of Laguna Beach lies just about 20 minutes from the hotel at the Dana Wharf. Apart from its amazing beauty and numerous American-style restaurants, this is also the place where you can embark on a two-hour journey in search of dolphins and whales. The Dana Wharf Whale and Dolphin Watching tour is probably one of the most interesting adventures you can have in Laguna Beach as it gives you a unique opportunity to see entire pods of dolphins and even spot the elusive whales that stop by the area on their mating journeys.
La Casa del Camino
Whether you're spending the day at the beach, just a few steps from the hotel, taking in the local art at the numerous art galleries, doing a bit of local shopping, or heading over to Dana Wharf to spot some dolphins and whales, Laguna Beach is guaranteed to provide you with a fantastic experience and La Casa del Camino will be the perfect host for your adventure.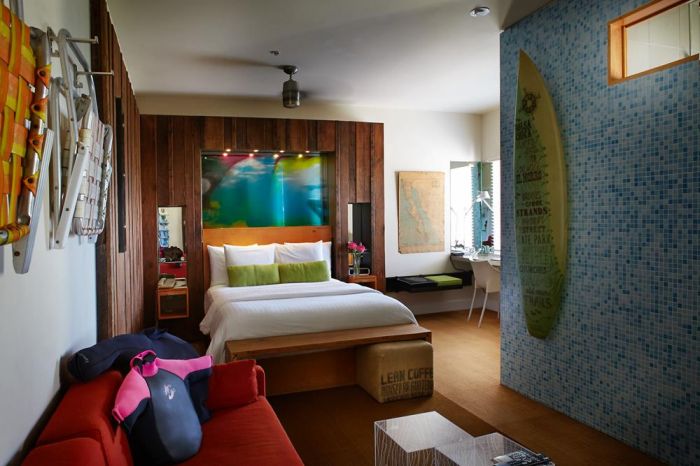 La Casa del Camino