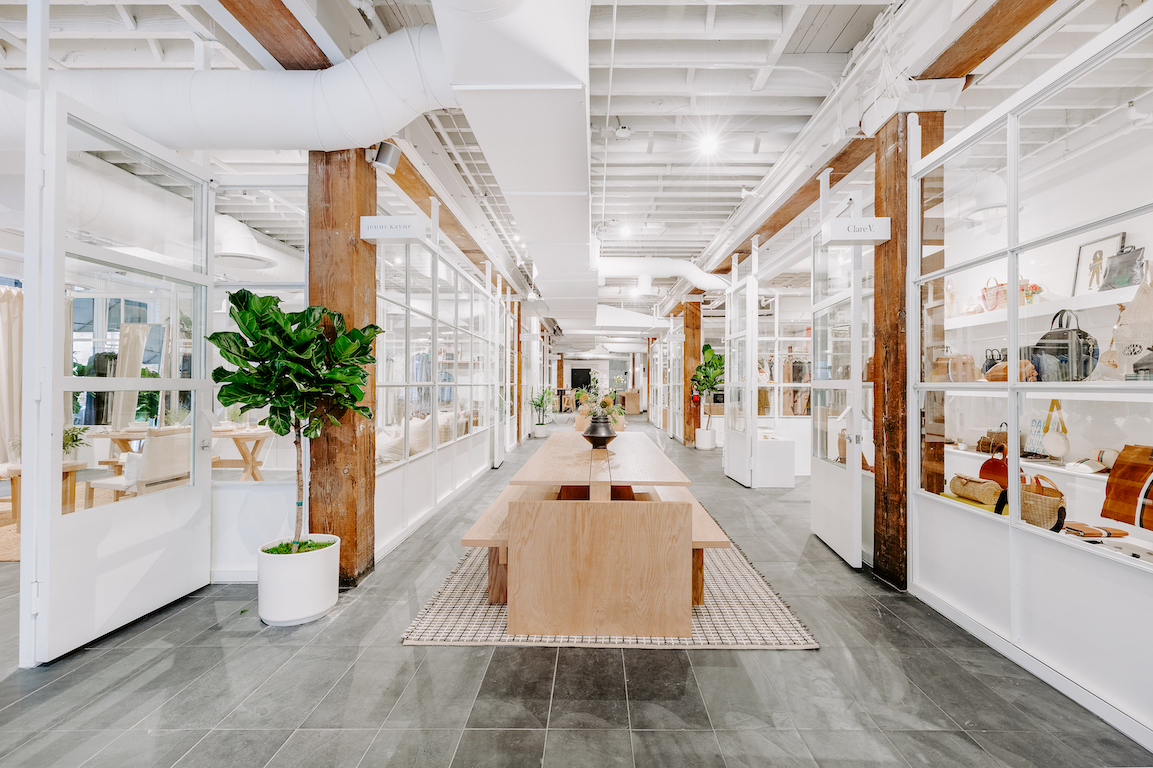 Courtesy of FREE MARKET
The Dairy Block in Denver has seen a rebirth in the LoDo area. Originally home to the Windsor Farm Dairy Building built in 1918, the red brick building is now home to the chic Maven Hotel, Poka Lola Social Club bar, and Milk Market Dining Hall. The newest addition to the block is FREE MARKET, a collective of retail spaces that brings a fresh prospective to the Mile High City.
The incubator strategy at FREE MARKET develops products, services and experiences in this historic-space-turned-retail-hotspot. From clothing boutiques to cosmetics, barber services to jewelers, the mixed use space backs to a pedestrian alley that also boasts new-to-Denver experiences for a tucked away destination unto itself for dining, imbibing and photo ops within the block itself.
The micro-district is celebrating the maker, whether culinary or retail, in the pedestrian space steps from the iconic Union Station, Coors Field baseball park or 16thSt Mall. Whether enjoying a bite at Milk Market, a drink at Run for the Roses, purchasing a new hand bag at FREE MARKET of getting that beard trimmed at Rosemont Barber & Supply, there is something for everyone at this new Denver destination. Visit www.freemrkt.co for more information.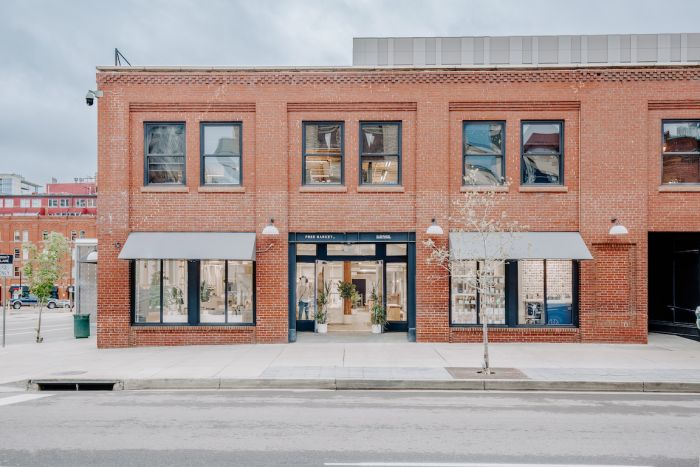 Courtesy of FREE MARKET
The re-imagined and re-activated space of FREE MARKET in Lower Downtown Denver.