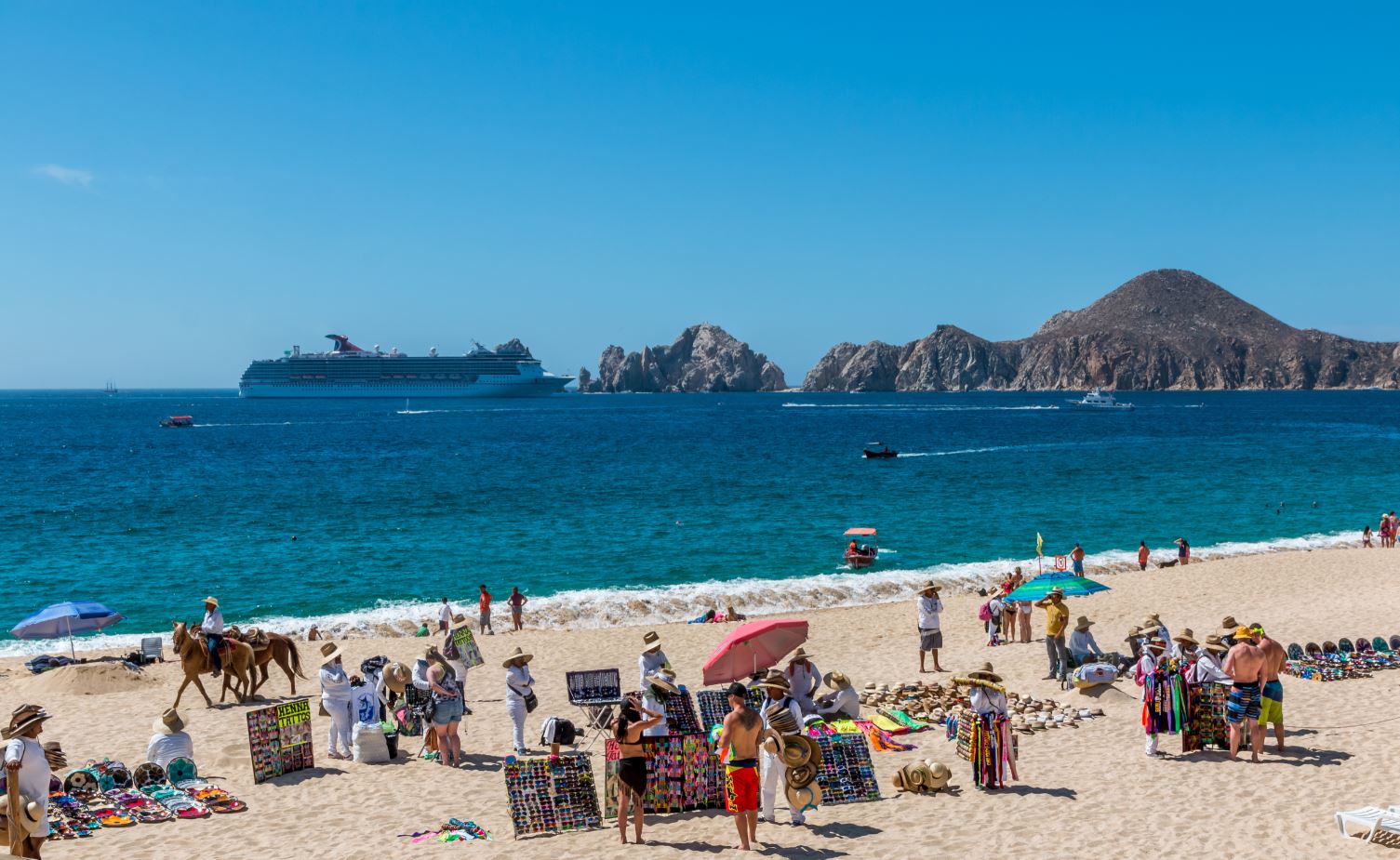 The Medano Beach Crescent near downtown Cabo San Lucas
Southern Baja is having a serious moment right now. Los Cabos, the catchall name for neighboring towns Cabo San Lucas and San José del Cabo, began to redefine itself as a beachfront luxury destination in the early 1990s. Flourishing with championship-level golf courses, world-class spas and globally inspired cuisine, these cape cities appeal to every type of traveler. The region is so enticing in fact, guests are deciding not to leave.
Here's your guide to all things Los Cabos, both new and old. Watch out—you might find yourself soon calling it home.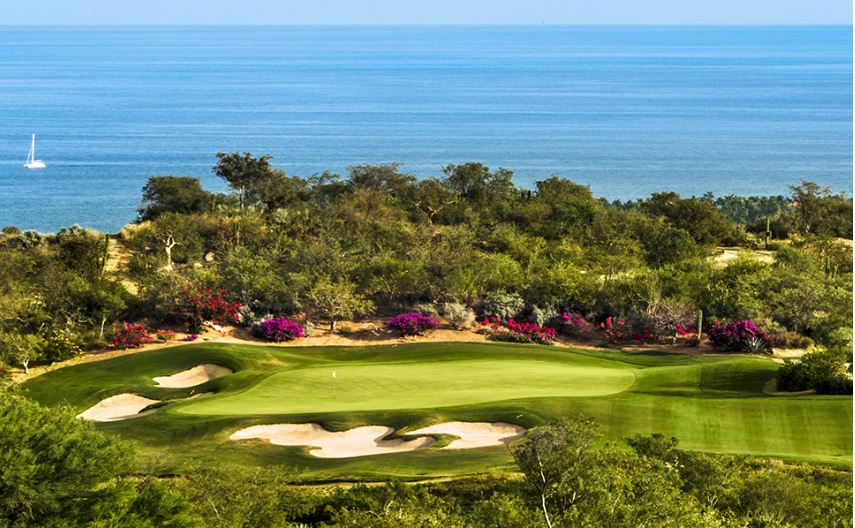 The private Tom Fazio golf course at Querencia
Land
A captivating blend of beach, desert and mountains with over 350 days of sunshine a year, the area has long been considered a popular golf destination. Designed by celebrated architects including Tom Fazio, Jack Nicklaus and Tiger Woods, the 16 open courses offer unrivaled views and challenging gameplay, with as many as four new courses scheduled to open by 2020. The most elite of the group are those ranked among the World's 100 Best Courses (U.S. excluded) by Golf Digest in 2018: Querencia Private Golf Club, Quivira, The Dunes at Diamante and the Ocean Course at Cabo del Sol.
And, for those who prefer a more adventurous escape, proximity to the Sonoran Desert—vast lands dotted with cacti stretching from California to the tip of Baja California Sur—allows for optimal hiking and biking.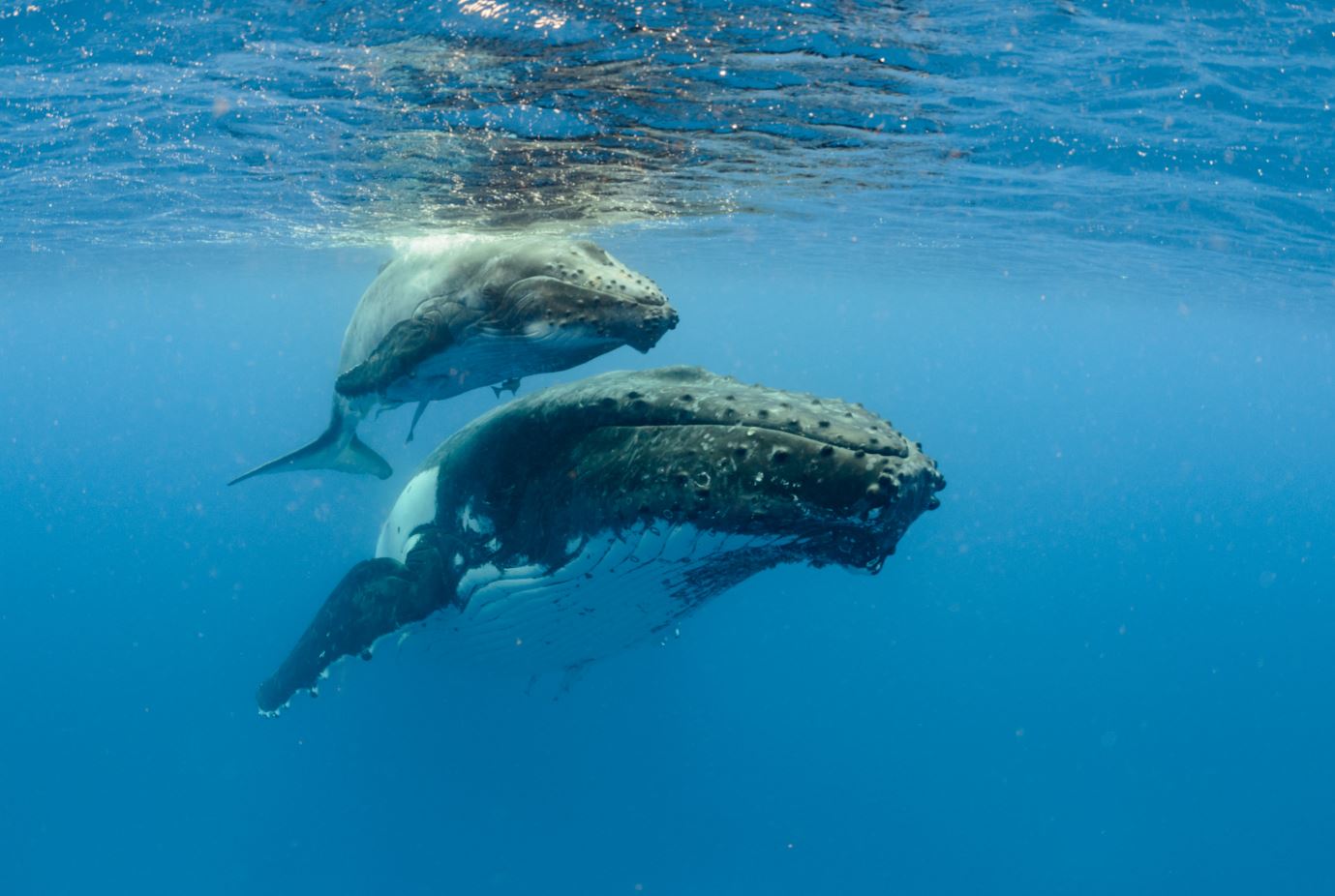 Whale watching is popular between December-March
Sea
Because Los Cabos sits at the convergence of the Pacific Ocean and the Sea of Cortez, its waters are remarkably rich in marine life. It's no surprise, then, that the area has been one of the world's sport fishing capitals for half a century. Though Cabo often plays host to high-stakes tournaments—namely Bisbee's Black & Blue, the "Super Bowl of Sport Fishing"—travelers and residents can sink their hooks into marlin, tuna, wahoo and sailfish year-round.
Snorkeling lets all members of the family get up close and personal with local marine life, requiring only minimal skill. For a more immersive look, scuba diving is where it's at. The sport does require time and training, but enthusiasts agree that it pays off. And, for those who prefer to stay above the surface, peak whale watching happens here as well. Mid-December to mid-March is dubbed the "Biggest Show on Earth," as thousands of the massive mammals migrate from the Arctic to breed in the warmer waters of the Baja.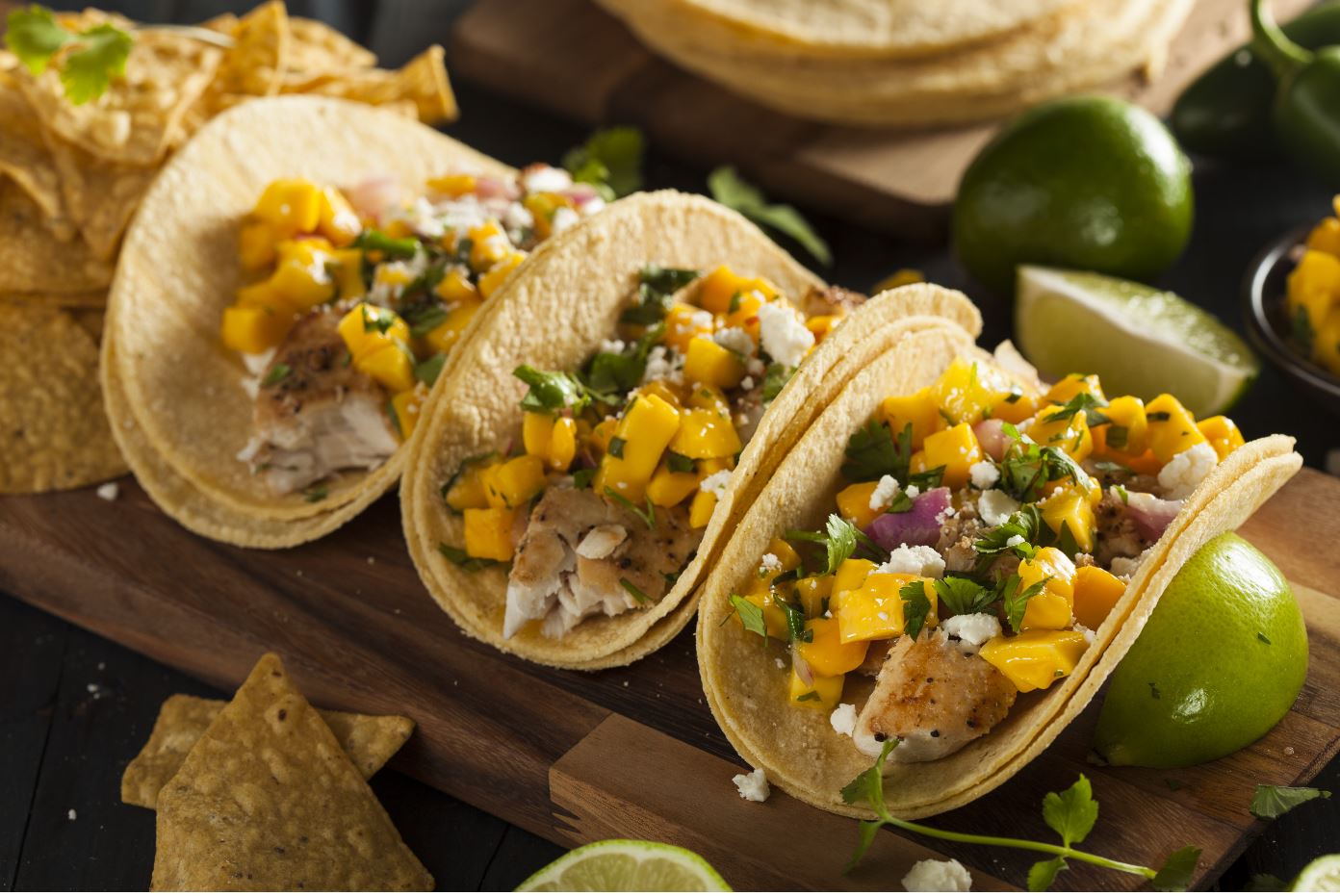 Fresh fish tacos are a favorite in the region
Eat
Living your best Cabo life is impossible without authentic fuel. Area-native chefs are redefining Baja dining by pairing local produce and international flavors with artful spaces, infusing the region with full spread of elevated eats.
Farm-to-table eatery Los Tamarindos is built on fresh, organic ingredients, making mouths water with dishes like pork shank in green mole with a side of baked zucchini rolls. Enrique Olvera, one of Mexico's most celebrated chefs, opened Manta in 2015. Its Pan-Pacific fusions have been praised by diners and media alike—think Wagyu, insanely fresh sashimi and an epic wine list to boot.
Of course, where fish is caught fresh daily, taquerías thrive. Los Cabos has too many fish taco masters to name, but a few fearless leaders are Tacos Gardenias in Cabo San Lucas, then Los Claros and La Lupita in San José del Cabo.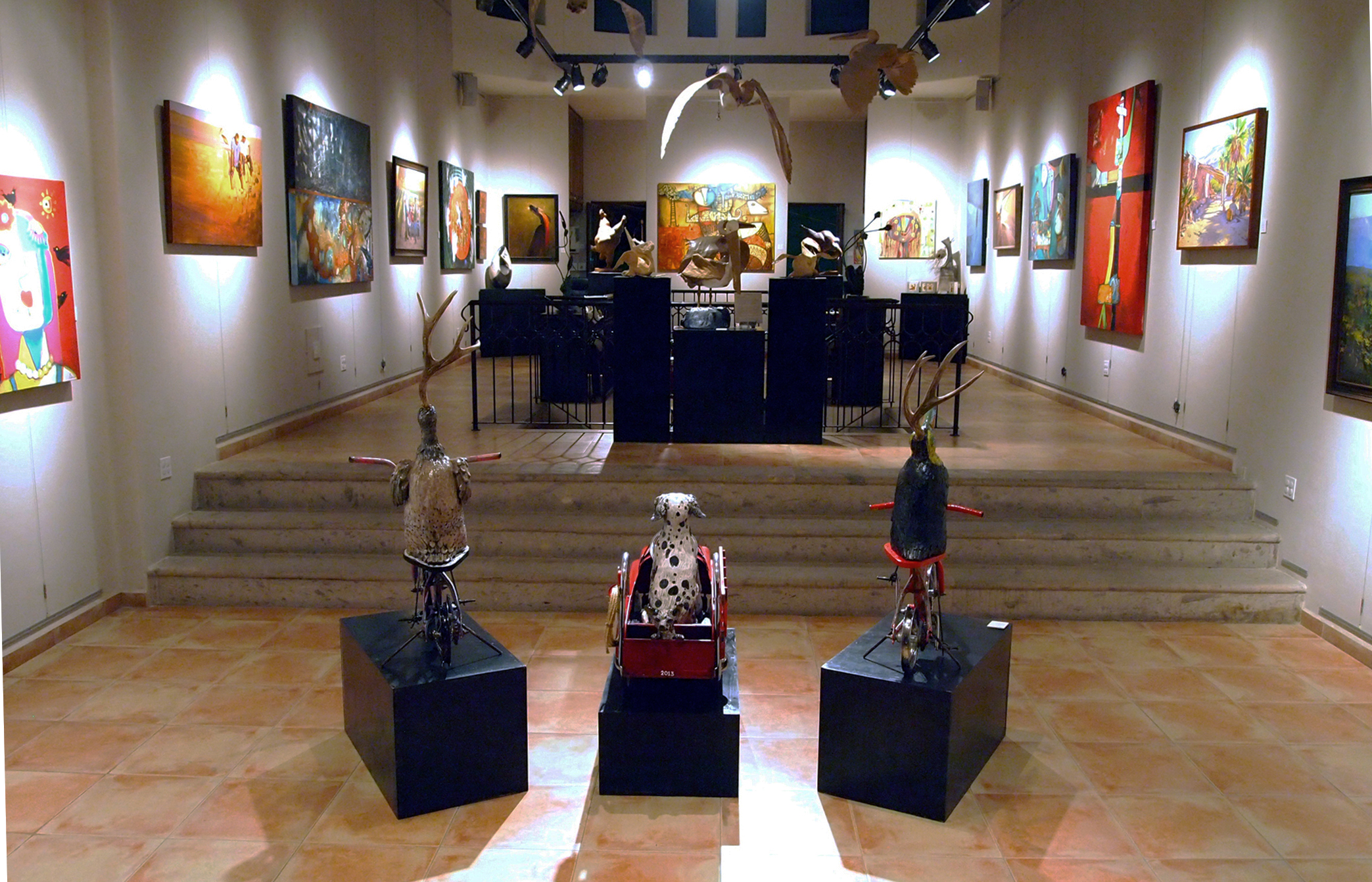 Galeria de Ida Victoria Gallery
Enjoy
While beach vendors and bigger-than-your-face margaritas aren't going away anytime soon, genuine Mexican culture is being showcased and appreciated unlike ever before. Increasingly, local artisans illustrate and share their ancestors' stories through artistic events like Art Walk, a weekly seasonal event with over a dozen participating galleries—the award-winning Galeria de Ida Victoria is a must-see. Travelers who like to bring bits of their adventures home with them find treasures around every corner in the historic Gallery District, where cobblestone streets are lined with boutiques offering vibrant keepsakes, handmade goods, luxury retail and of course, awesome art!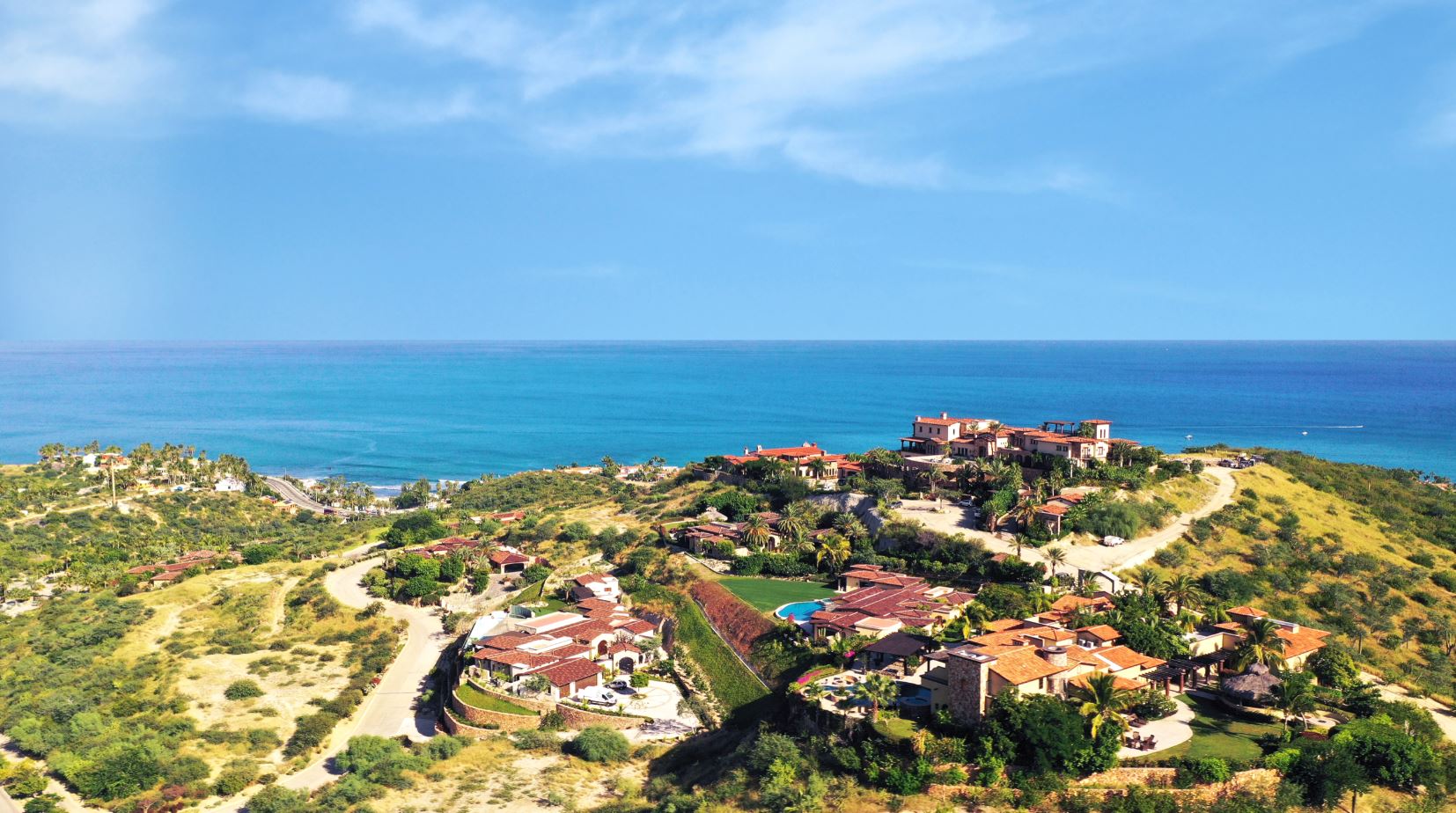 Querencia Private Golf & Beach Club
Own
One sign that Cabo is a promising market is its steady influx of luxury resorts and residences. In addition, the international airport is amidst a multi-year remodel and expansion, adding five new gates and a VIP lounge. If you aren't sold yet, there's a good chance Querencia Private Golf & Beach Club will change your mind.
An oceanfront property just minutes from San Jose del Cabo and Cabo San Lucas, Querencia is the epitome of private Cabo living. With world-class amenities such as a private Tom Fazio golf course and members-only Beach Club with swimmable beach access, the property is a springboard to enjoy the best the region has to offer with all the comforts of home. What truly sets this exclusive club apart, however, is the strength of its community. Residents honor local culture by learning about and appreciating its people, language and lifestyles.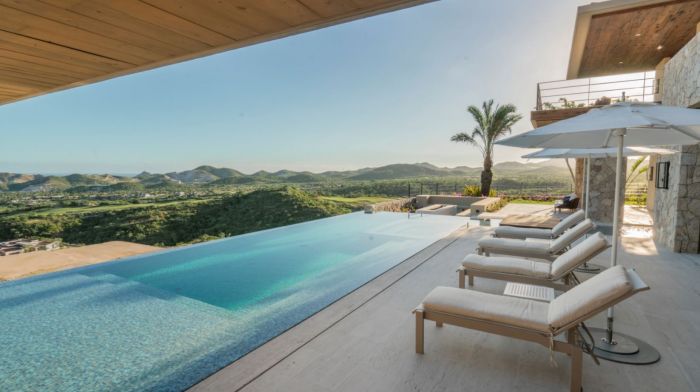 Elegant estates offered by Querencia
Likewise, Querencia's signature design aesthetic aims to achieve harmony with the surrounding landscape, blending contemporary and traditional architecture to capture the rich history of Baja. Homebuyers can choose from a variety of elegant residences or use Querencia's onsite architects and design teams to build the ultimate custom home. Ranging from custom homesites and unique Los Cabos houses for sale to brand-new Ocean Residences offering the first beachfront ownership opportunities in the 18-year history of the property, Querencia has a place to suit every discerning homeowner. If you're interested in calling Cabo home, learn more about the Querencia way.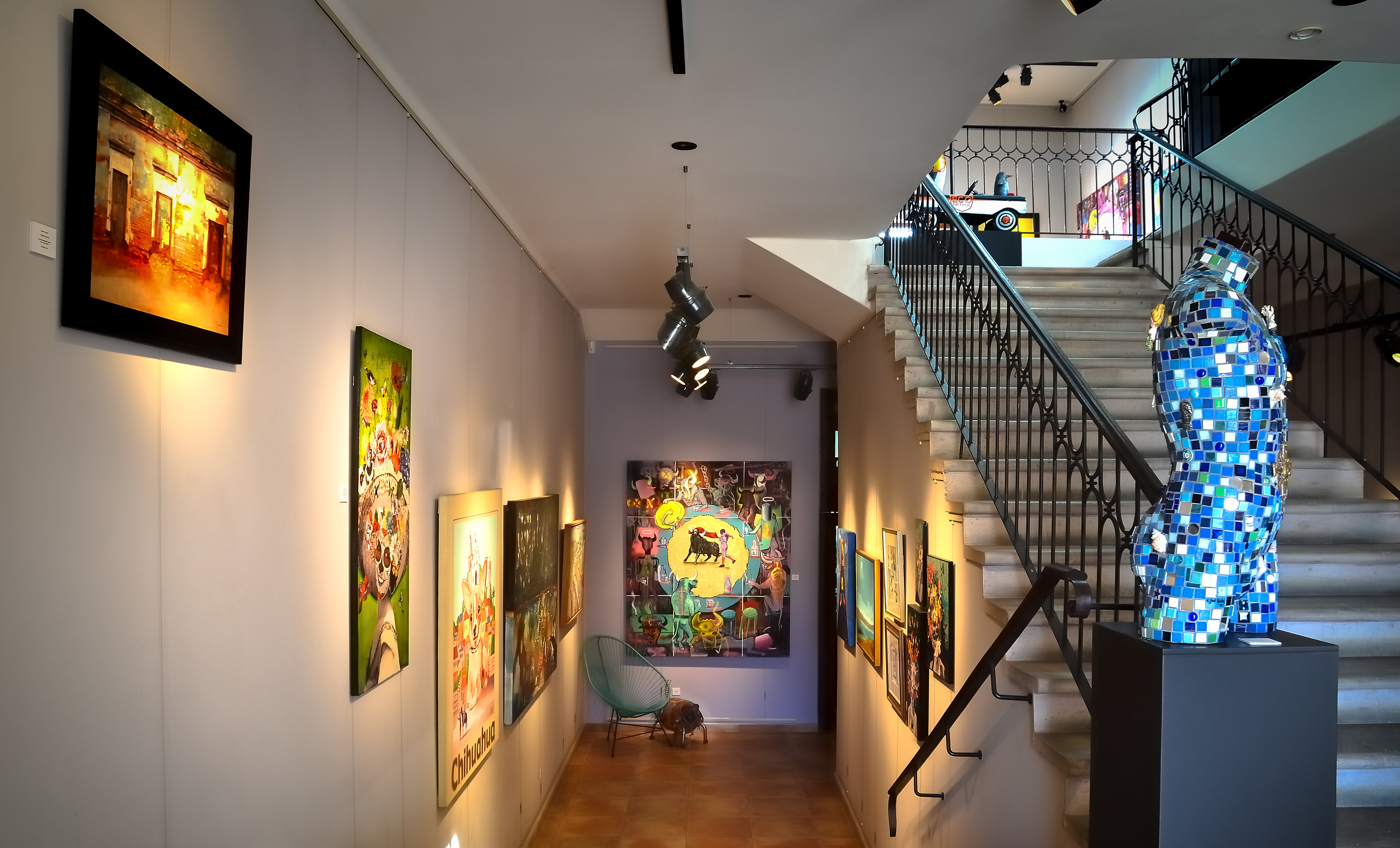 Galeria de Ida Victoria Gallery