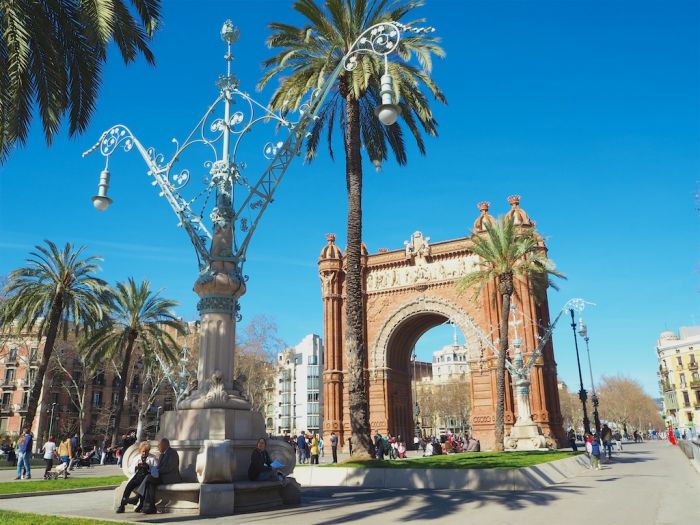 Columbia Hillen
So full of surprises is cosmopolitan Barcelona that finding what can best be described as its 'Hidden Treasures' is no easy task. After careful searching, here are a few.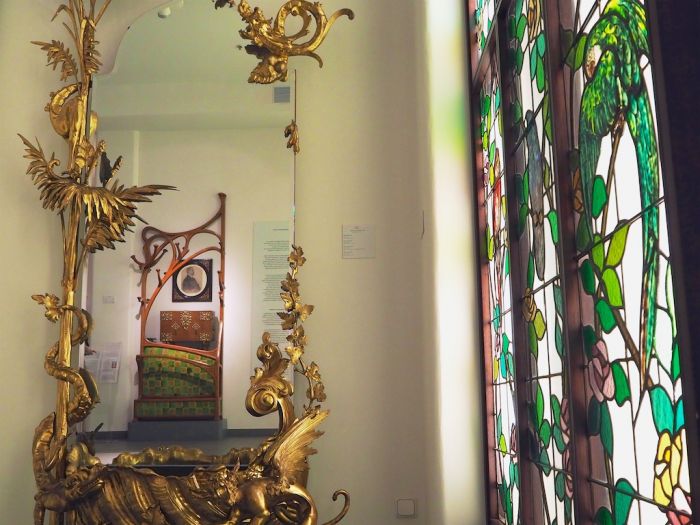 Columbia Hillen
Flying Birds and coffee in charming art nouveau setting
Ever seen a piano with engraved birds flying across it?
Then head to the city's private Modernism Museum, an easy 500 meter walk from Plaça de Catalunya. Here you'll also enjoy the cheapest coffee in town while slipping back in time in an art nouveau setting at charming marble tables with views of passing street life.
An entrancing exhibition on two compact floors abounds with intriguing designs including a cupboard made from sixteen different types of wood.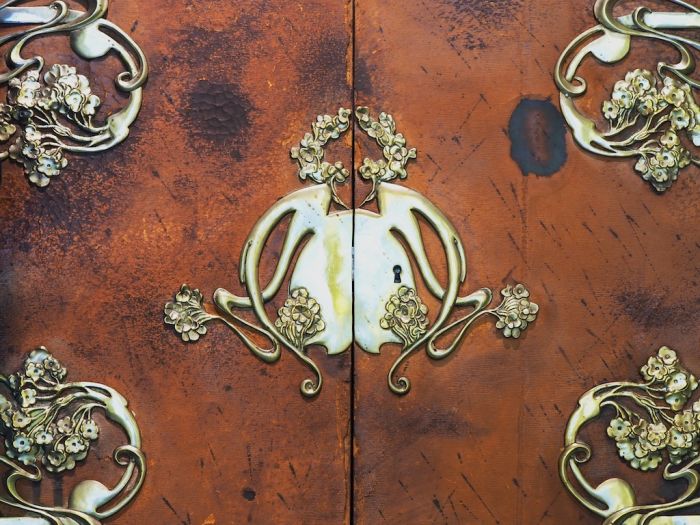 Columbia Hillen
Housed in a building designed by Enric Sagnier between 1902 and 1904 are 350 are works by forty-two different artists including cabinet maker Joan Busquets i Cornet, furniture designer, Gaspar Homar Mezquida, as well as Ramón Casas, Antoni Gaudí, Gaspar Homar, Josep Llimona, Joaquim Mir and Puig i Cadafalch. All disciplines are presented including painting, sculpture, furniture and the decorative arts.
Founded by art nouveau dealers Gothsland Art Gallery and based on a collection by Fernando Pinós and Maria Guirao, you'll see intricately-designed office desks, chairs, settees, cabinets, dining tables, clocks, mirrors, candelabra, goblets, jewellery, even pianos, as well as a display of terracotta busts, paintings and statues downstairs in the basement. Many of the works were produced for the 1888 World Exhibition. Don't forget to relax in the charming coffee area on the ground floor.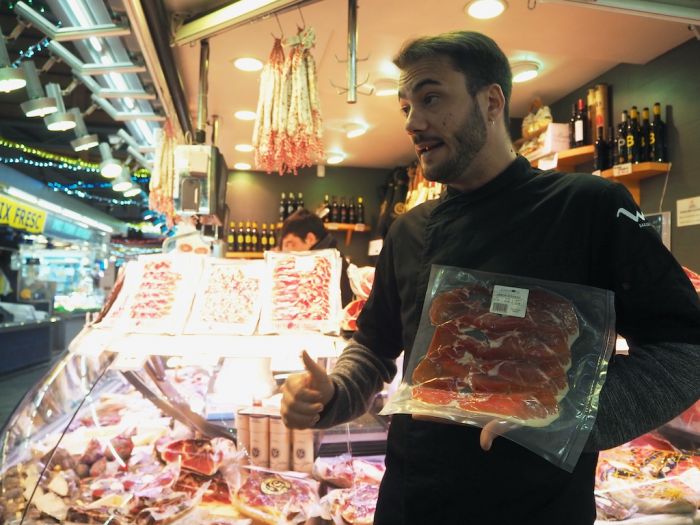 Columbia Hillen
Culinary Fun and Frolics
No trip to Barcelona is complete without a cooking lesson and no better choice of dish to prepare than the traditional paella. And perhaps no better chef to guide you than good-humored Otger Teixidor with 'Born to Cook' in the Born district, operating in conjunction with WE Barcelona, a tour group that organizes diverse activities ranging from helicopter and hot-air balloon rides to open sailing experiences.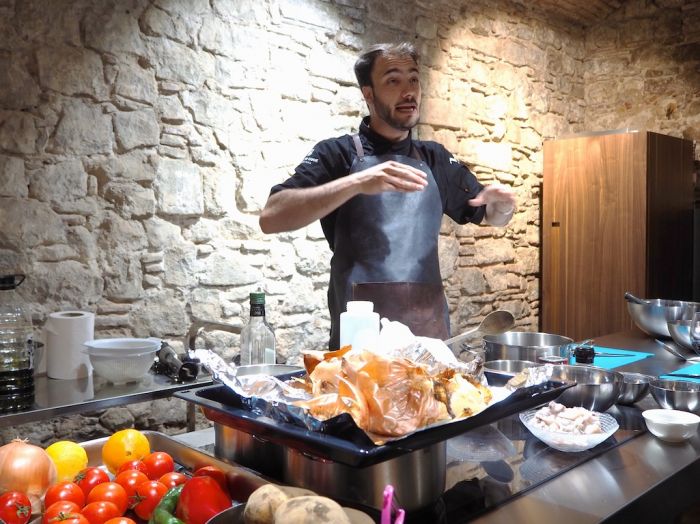 Columbia Hillen
Before even donning aprons, participants enjoy a tour of some of Barcelona's finest markets, of which there are 15, including La Boqueria (or Saint Joseph) Market opened in 1836, near the WE offices in the famous Gothic Quarter, as well as Santa Caterina Market.
Here, you'll learn the fair price to pay for saffron and paprika and how to check their quality, savor wild mushrooms, enjoy the lively chatter of the bacalla (cod) merchants selling smoked, pickled and dried varieties, taste some of the best hams from Salamanca and Extremadura and learn about the different kinds of paprika and cheeses including Novell, a soft goat variety, and manchego made exclusively from Manech sheep.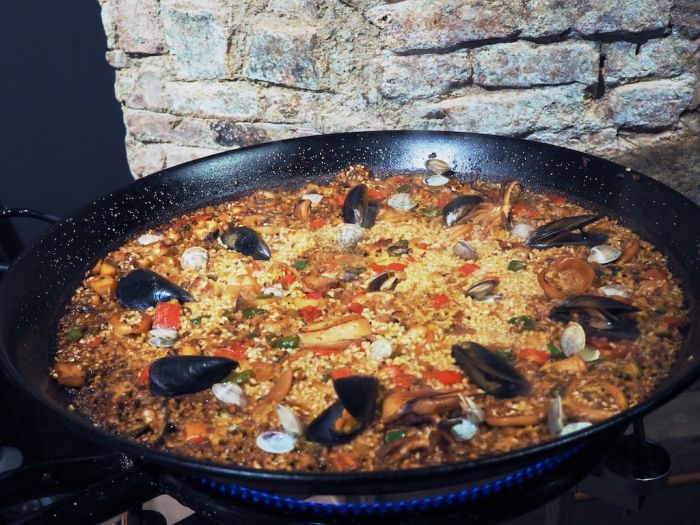 Columbia Hillen
Cooking in a small group is a three-hour delight with olive oil tasting and ample libations of wine, juices and prosecco served throughout. Teixidor is a fun-loving fellow and the paella with gazpacho and patatas bravas as accompaniment will keep you well-fed for the rest of the day.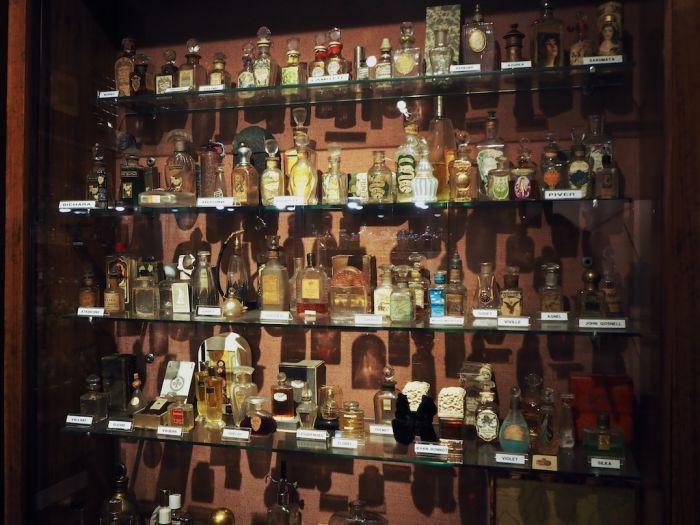 Columbia Hillen
Exotic perfumes, an olfactory journey through time
From one sense to another. Perfumery has been a long tradition in Barcelona and this quirky museum founded in 1963 by Ramon Planas i Buera at 39 Passeig de Gràcia displays an array of around five thousand bottles, some dating back to 3,000 BC. The collection is housed in a large room at the back of the Perfumeria Regia store and here you'll find perfumes and intricately designed ancient Egyptian, Greek, Etruscan, Roman and Arabic containers from materials such as bronze, ivory, porcelain, crystal and ceramics, as well as more modern ones, all arranged according to century, material and civilization. In addition, the museum also hosts collections of rare catalogs, labels and old advertising material. A special display case contains some well-known essences that you can also smell, by famous perfumers. You can purchase some of the perfumes in the store itself. Two items of interest are an ornate box belonging to Queen Marie Antoinette, with two fragrances inside and a bottle designed by Salvador Dali, called 'Le Roy Soleil.' Not only does the museum provide insight into the role and importance of fragrance across centuries and cultures, it also reflects how perfumes became a specialised art form in so many societies.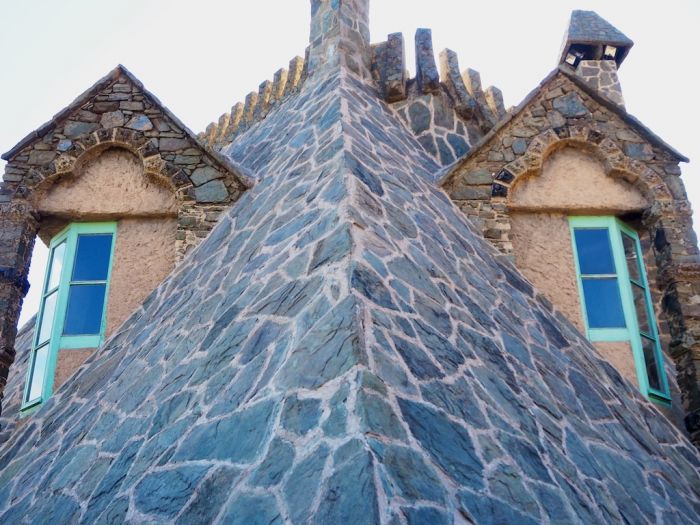 Columbia Hillen
Catalan's King of Architecture
Seeing the works of renowned Catalan architect, Antoni Gaudí, is exciting. Less so, are the long queues you'll probably have to endure. One way to admire the designer's talents without frustration is to go to the much-less visited Bellesguard house, a blend of art nouveau and Gothic styles.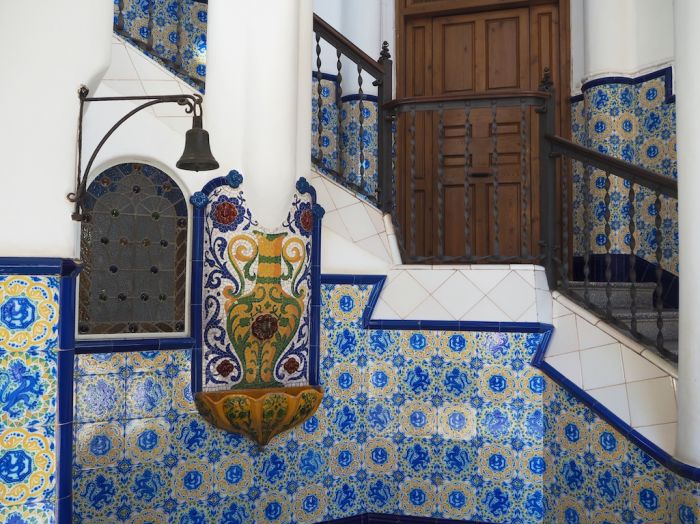 Columbia Hillen
Built between 1900 and 1909, using rectilinear forms rarely seen in his other works, Gaudí was inspired by the medieval castle of Martin I, also known as Martin the Humane, the last king of the Catalan dynasty of the House of Barcelona, who lived at Bellesguard until his death in 1410. You can still see some of the medieval remains of the palace restored by Gaudí, which are now part of the estate's grounds. Embraced by serene gardens, the building is imbued with symbolism and allusions to the past.
Columbia Hillen
Of course, regardless of queues, visiting Casa Batlló, Gaudí's masterpiece in downtown Barcelona, is a must on any itinerary. Gazing at it from the outside, it quickly becomes obvious why it was nicknamed, Casa dels Ossos (House of Bones). Added incentive to mingle with the throng is a roomful of new artefacts recently opened, a cozy place where you can also have your photo taken in vintage clothing.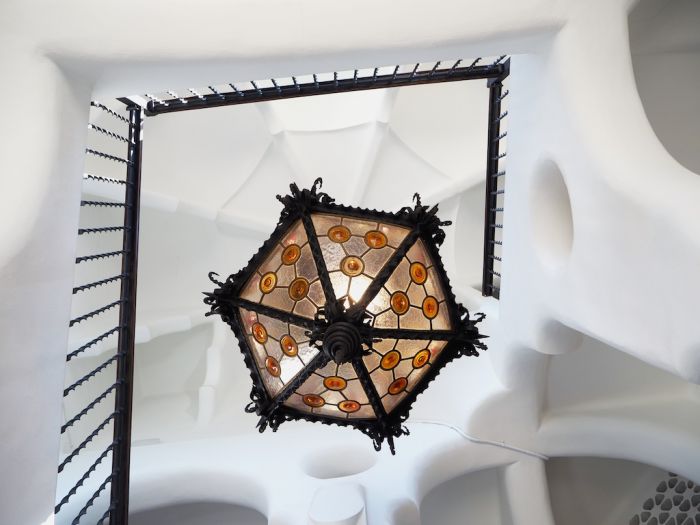 Columbia Hillen
To cap off your experience, pop into the G Experience for an exhilarating 4D encounter complete with seats that move and a host of on-screen special effects.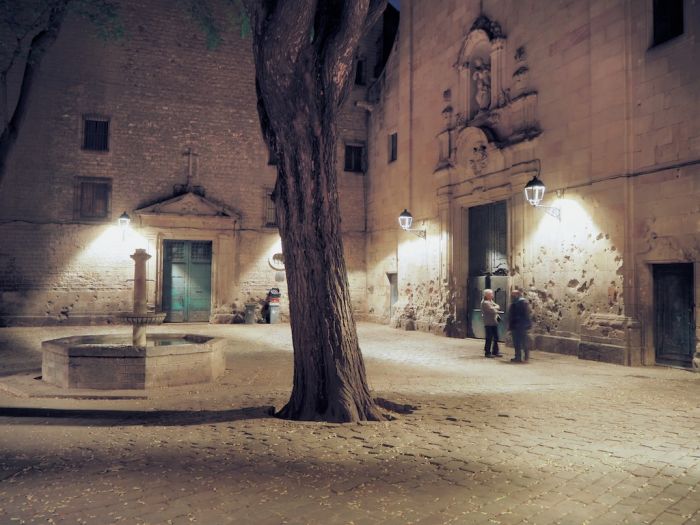 Columbia Hillen
Funky Walking Tour
Walking tours are a popular way to see the Catalan capital and an alternative perspective is provided by 'Other Eyes' From the city's 'marijuana market' to an ancient cemetery where 2,000-year-old bones lie underfoot to a quiet square in which a key murder scene in the movie 'Perfume' was shot, our lively guide, David Burruezo, proved to be a well-informed raconteur with a penchant for the dramatic.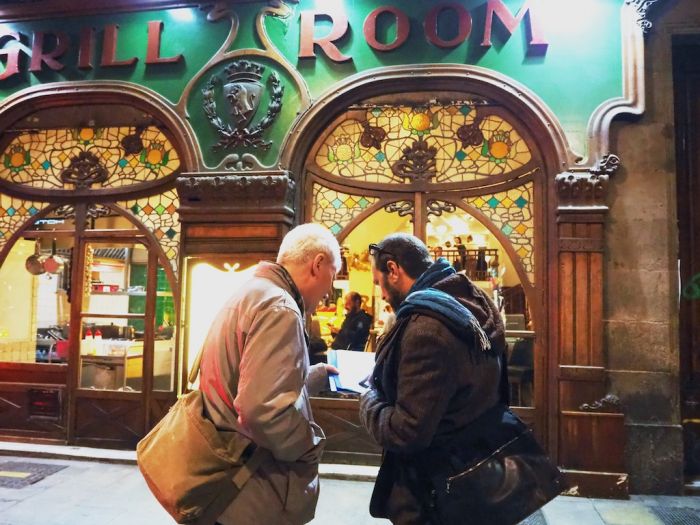 Columbia Hillen
His 'Night Time Trail' encapsulates the history of prostitution, so famous, he said, that Picasso dedicated a painting, 'Les Demoiselles d'Avignon' to one of the brothels; notorious killings by the so-called 'vampire of Barcelona;' taverns and cafes where bandits held secret meetings and strange celebrations including the Day of the Nose, as well as the favorite haunts of well-known celebrities such as Giacomo Casanova, Picasso, Lorca, Ava Gardner and Buffalo Bill. You'll also learn about the colorful celebrations that took place in popular night clubs mainly in the Raval and Barri Gòtic, such as Bar Kentucky and Sala Sidecar, when thousands of sailors from the American 6th fleet arrived ashore in 1951 their pockets stuffed with dollars and gave birth to the first mass tourism. A more serious 90-minute tour recreates the tragic events of the 1936 Spanish Civil War including the anarchist takeover of Barcelona, the bombings, the entry of Nationalist troops into the city and the road to exile.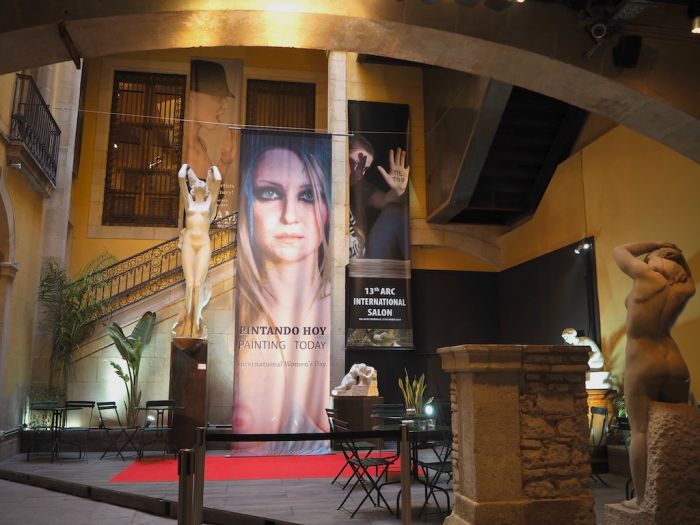 Columbia Hillen
Of all the art museums in Barcelona, this museum is probably my favorite. Housed in the former Gomis Palace, completely rebuilt in 1792, it is compact, intimate and one of only a few with soothing background music that adds a new dimension of pleasure to viewing some dazzling art. During my visit, it hosted a mesmerizing collection of 70 works of the contemporary figurative painting by women from different countries curated by Dulce Menendez. Due to its close relationship with the Foundation of Arts and Artists, this museum always has a series of high-quality figurative works on display whether they be paintings of all kinds and sculptures from marble, bronze, paper, cardboard, wood, polyester resins and terracotta. The museum also hosts painting and sculpture workshops and music concerts, including classical, blues and jazz.
Review more European Destinations here