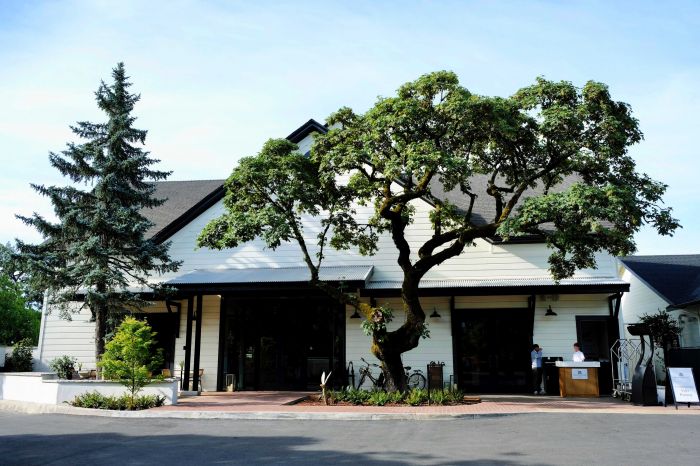 Blakely Trettenero
Only an hour away from San Francisco, but worlds apart, is where you will find the incredibly charming town of Sonoma. This little brother city to the overly popular Napa area can unfortunately be overlooked, and wrongfully so. Sonoma has everything Napa has to offer; decadent wineries, top notch restaurants, and now a hotel that would rival any five-star Napa property.
Recently renovated MacArthur Place reopened its doors this May after being restored to its former glory. MacArthur Place's Victorian style manor house was originally built in 1869 as a private residence of the founder of Sonoma's first bank, David Burris. With help from SFA Design, RDC Architecture, Girvin Landscape Architecture, and Love & War, this Sonoma landmark breathes new life.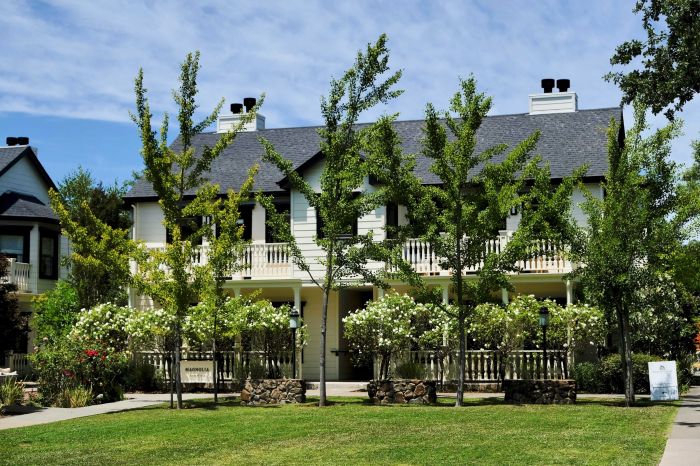 Blakely Trettenero
Now a 64-room full-service boutique hotel, this property is an elevated spin on the classic Sonoma farmhouse style. Touches of iron, copper, exposed wood, and other industrial farm materials cut against the grain of the glossy, expected luxury to create the feeling of a more natural and relaxed luxury.
Impeccable and serene, these rooms are dotted with soothing textures such as high-end finishes and thoughtful touches at every corner. Private open-air outdoor showers to enjoy on those warm Sonoma days and fireplaces by the bed for those cool Sonoma nights. The lines of indoors and outdoors are blurred as you flow through all of the spaces that MacArthur Place has to offer. The lush garden grounds and bespoke elements of the main house beg to be explored, to which you happily oblige.
If MacArthur Place's aesthetics don't blow you away, the cuisine certainly will. Award-winning Chef Cole Dickinson alongside acclaimed chef and television host Geoffrey Zakarian fully reimagined the food and beverage program. Layla, a contemporary and elevated Mediterranean restaurant, takes center stage with it's innovative yet approachable cuisine in a bright and vibrant setting. Fresh and locally sourced ingredients are highlighted in a range of healthy to indulgent fare, with impressive flavor and platings.
If you're wanting more casual fare, The Bar at MacArthur Place offers lovely bites as well as innovated craft cocktails or beers for those wanting to drink something other than wine. The Bar at MacArthur is a warm, inviting, and incredibly chic bar-lounge where you want to relax and stay. Also available all day is The Porch located adjacent to the lobby. At The Porch you can recuperate with coffee, tea, pastries, and more.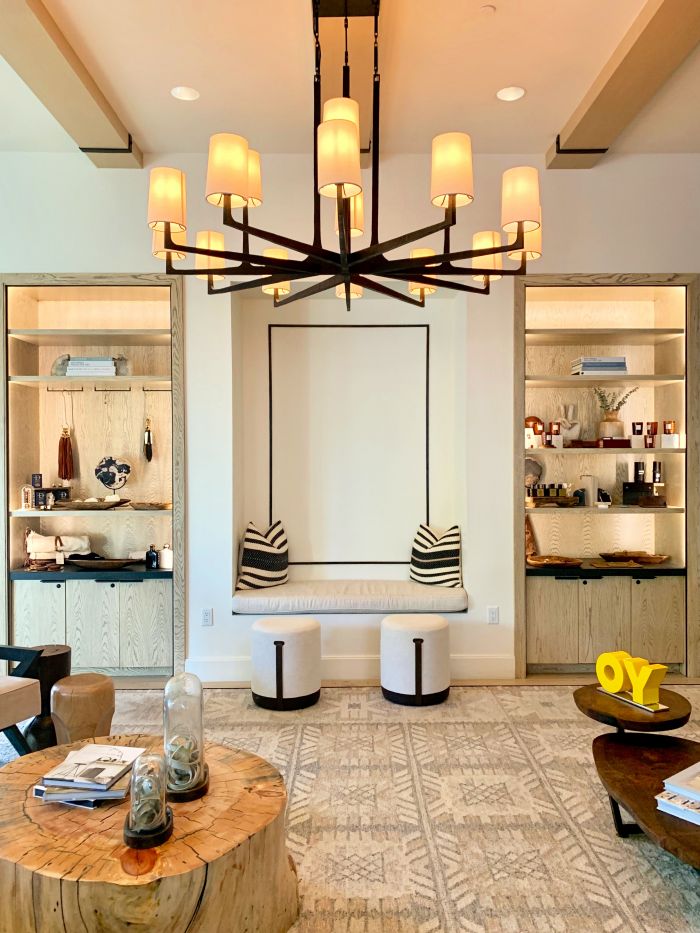 Blakely Trettenero
From the moment my car pulled up the MacArthur Place to the time I reluctantly left, I was treated as royalty. They strive for the highest level of service, and it shows. From the smiling bellmen to the accommodating and kind front desk staff, this boutique hotel has raised the bar for service.
Also available for those wanting to explore, electric Blix Bikes are available for guests. You can use these bikes to cruise into the Sonoma square, only a mere 4 blocks away, or around the surrounding areas. In the historic square you will discover quaint tasting rooms, restaurants, gardens, and so much more. If you're looking to relax after a day of tastings, you can sit poolside or indulge in a luxurious massage at the spa.
Walking around the grounds filled with lush flower gardens, winding paths, and picturesque crisp white cottages a sense of calm falls over you. You can't help but wonder if you will ever feel quite as calm, content, and happy as you do at that exact moment. This magical place allows you to reconnect- with yourself, with nature, and with others. It evokes merriment that you didn't know was in you. When I go back to Sonoma, hopefully soon, MacArthur Place will be the only hotel I will stay at.
Blakely Trettenero
Layla