Photo by Michael Reiss
Although Napa Valley has become synonymous with fine wine and food, the arts are also flourishing. One of the best examples of the community's dedication to fostering the arts is the annual two-week Festival Napa Valley, which is held in mid-July. With a core belief that the arts transform people's lives and in turn the world, its mission is to make the arts accessible to all, as well as fostering and supporting emerging talent. They do this with the panache and flair that is quintessentially Napa. The robust calendar includes free concerts in iconic venues and patron sponsored receptions, lunches and dinners held at some of the most notable wineries. The capstone is a Gala evening with major talent (This year Seal performed.) At Festival Napa Valley there is the opportunity to bid on auction lots of exclusive lifestyle experiences that offer something for every discerning guest from gourmets, to travelers to sports and adventure enthusiasts. The monies from the auction and the patron passes fund performances, scholarships, music camps, and arts education in local schools as well as free concerts for veterans, seniors and students.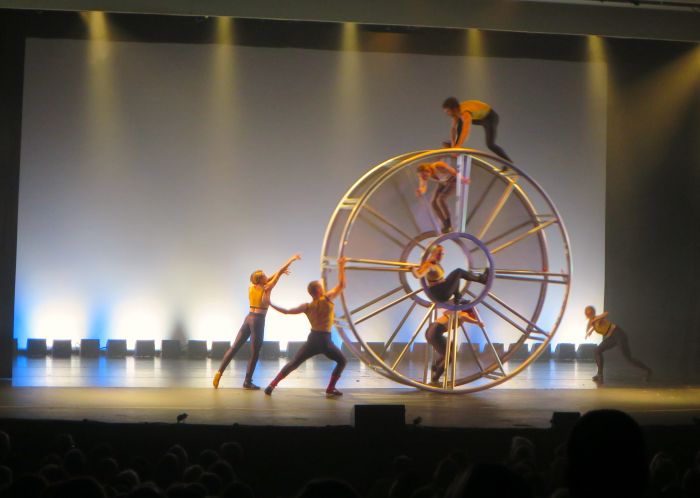 Photo by Michael Reiss
Here is a glimpse of the scope of events available this year. On Friday evening, we headed to Lincoln Theater to attend a Dance Gala by Diavolo, a Los Angeles based AGT top ten finalist group known for combining contemporary dance with multiple art and architectural forms.
In light of the 50thAnniversary of the Apollo 11 lunar landing, they performed two works: Voyage and Trajectoire to honor this event with an extraordinary performance full of daring, bravado and sheer athletic talent.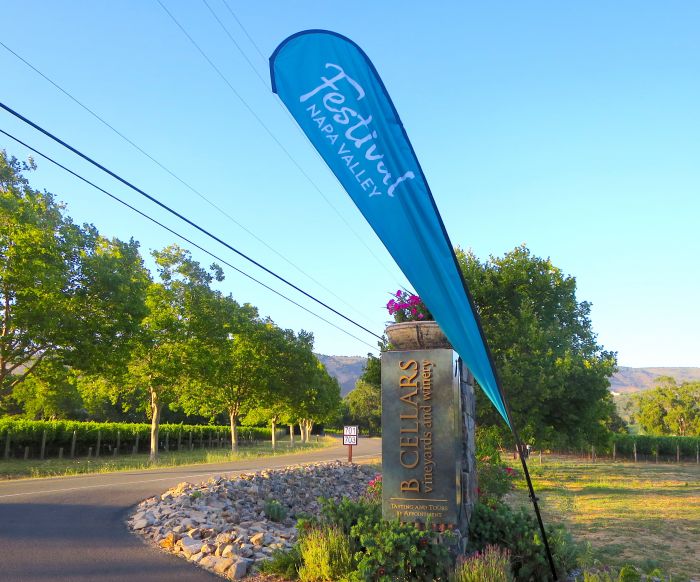 Photo by Michael Reiss
Having whet our appetites for nothing less than exceptional, we made our way to B Cellars on legendary Oakville Cross Rd. to enjoy a gourmet meal paired with their award-winning wines in the Grand Salon Wine Cave.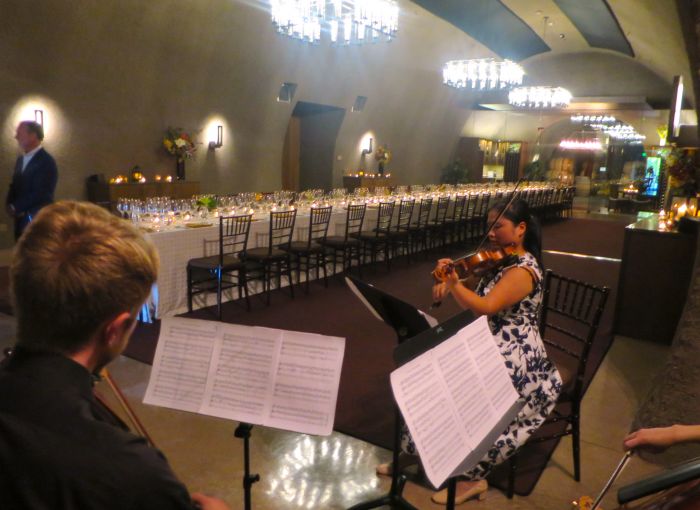 Photo by Michael Reiss
Estate Chef Derick Kuntz and noted winemaker Kirk Venge pulled out all the stops.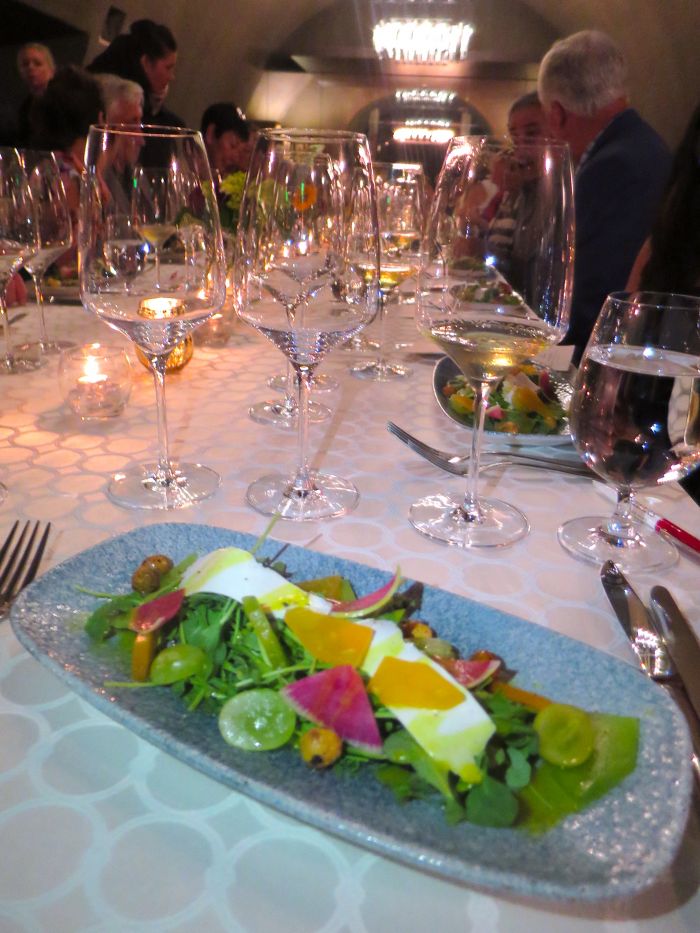 Photo by Michael Reiss
Among the most memorable morsels were arugula salad with heirloom melons, hazelnuts, ricotta salata and honey-curry vinaigrette and the grilled flatiron steak.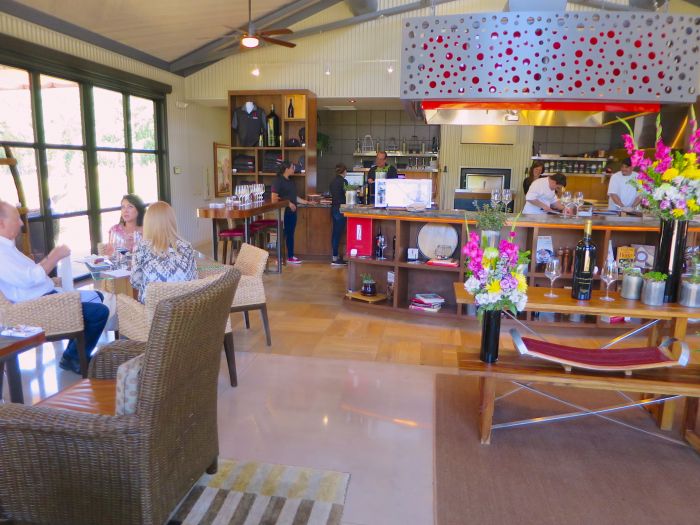 Photo by Michael Reiss
If you missed this gala meal you can still experience the food and wine at one of B Cellars notable tastings. The experience is considered one of the best offerings of its kind in the Napa Valley and with good reason. After an opening sip and appetite teaser, you start with an expertly guided tour of the property, the garden and the state-of-the-art production facility and wine caves.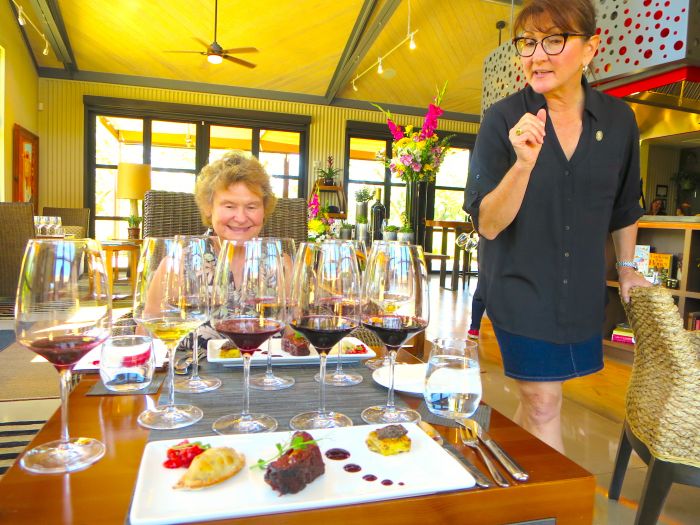 Photo by Michael Reiss
Then, seated in the stylish hospitality center, you receive generous pours of several estate wines with nimbly matched seasonal bites prepared a la minute by Chef Derick and his team. Although each was well paired and beautifully plated, our favorite was the marriage of the baby back rib with the 2017 Dry Creek Zinfandel. Make a reservation at www.bcellars.com/visit.
On Saturday morning we attended the ethereal Silicon Valley Girls Choir,Winners of the 2018 Grand Prize at the Eighth International Robert Schumann Choral Competition before lunch.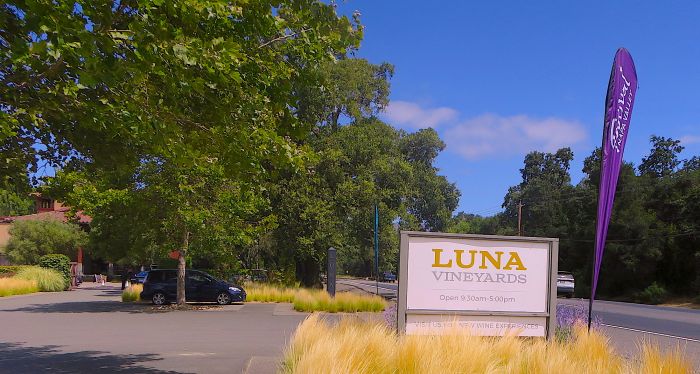 Photo by Michael Reiss
Then, imagine being surrounded by vines at Luna Vineyards on the Silverado Trail on July 20 in an incomparable commemoration of the 50th anniversary of the lunar landing.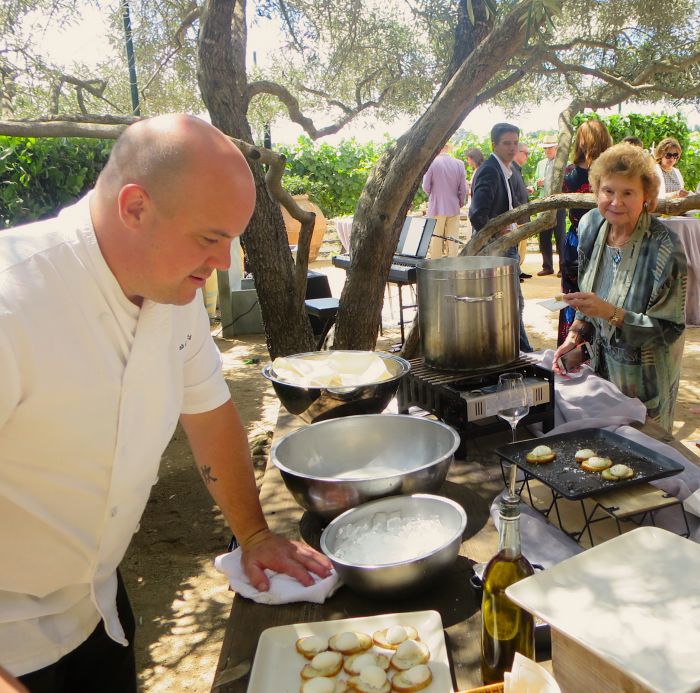 Photo by Michael Reiss
What could be more fitting than to celebrate at La Luna al fresco toasting with the Old -World Italian traditions of Pinot Grigio and Sangiovese and dining on New World California cuisine punctuated with hand pulled mozzarella?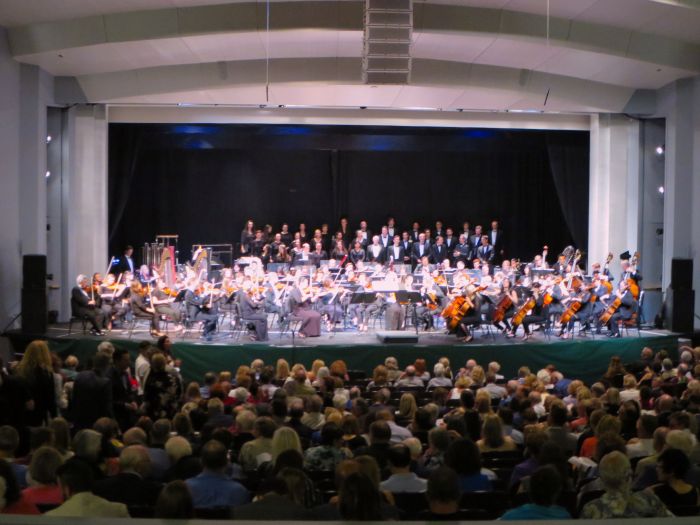 Photo by Michael Reiss
Not to be outdone, the final evening entertainment culminated the festivities with an engaging pre-concert talk by astronaut Donald Petit. As the Festival Orchestra performed The Planets by Gustav Holst, the astronaut's space photos were dramatically projected above the players. The audience applauded the tour de force production with a standing ovation.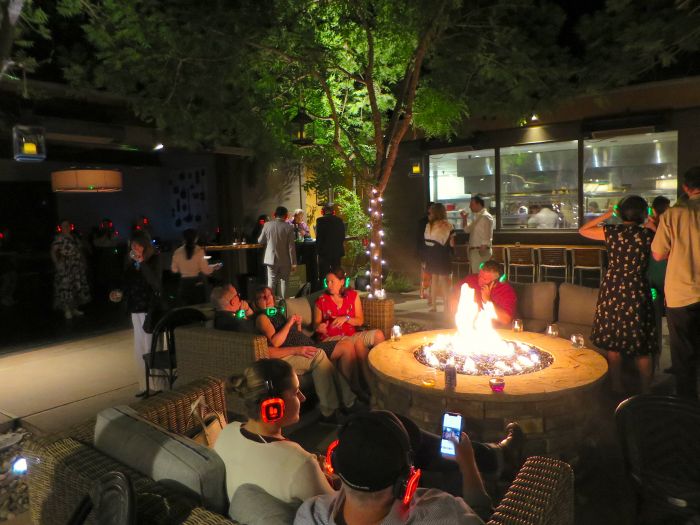 Photo by Michael Reiss
The Wrap party closed the festival season with a silent disco accompanied by nibbles and libations at the Kitchen Collective in Napa. Hard pressed to top this commemorative moon landing, stay tuned for the 15thAnnual Festival Napa Valley and reserve your place at www.festivalnapavalley.org for what will surely be a stellar anniversary lineup of signature events.