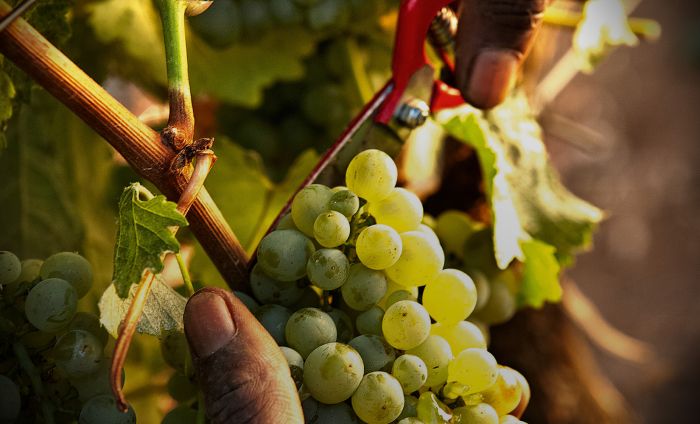 Images Courtesy of the Featured Companies
When we think of the world's top destinations to enjoy wine, the first that comes to mind are Bordeaux, Tuscany or perhaps the Napa Valley. They are known for their excellence in wine but also as places where lovers of wine can go to be immersed in the terroir of the locale, amongst the rolling hills filled with grape vines and to be able to swirl and sip at the winery's cellar door. The experience does not end at the cellar door; beyond the bottle are culinary experiences where gastronomic menus feature local ingredients from artisan producers which are then expertly paired with home-grown wines. One destination that demands to be added to the list of the world's finest oenophile routes is South Africa and in particular, Stellenbosch. For those who haven't been, expect an epicurean odyssey that is on par with any other in terms of their quality of wines, vineyard experiences, and culinary pleasures. Stellenbosch, in fact, is the zenith of South African wine experiences.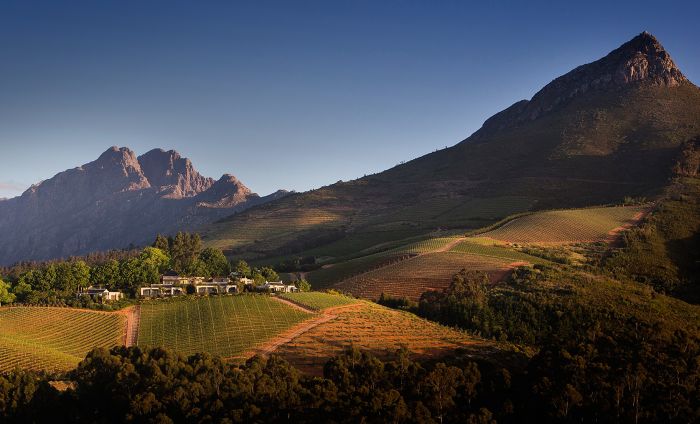 Cape Town and its environs are ground zero for South African wine. In 1679 Dutch settlers came to the area and began farming and wine production followed shortly thereafter. The soil, microclimate, and sun are ideal for many varieties of grapes with some areas producing Mediterranean style white wines that are crisp, fruity and light. In contrast, the mountainous regions are ideal for producing cool climate wines with the Maritime air to the west and the mountain's clay soil, cool temperatures and higher altitudes which create a long and slow ripening season creating bold red wines which are full of character. It's literally a perfect storm of ideal conditions to produce great wine. Stellenbosch's wineries range from small mom and pop boutique wineries to massive facilities with state-of-the-art winery equipment, hundreds of acres under vine and deep pocketed investors.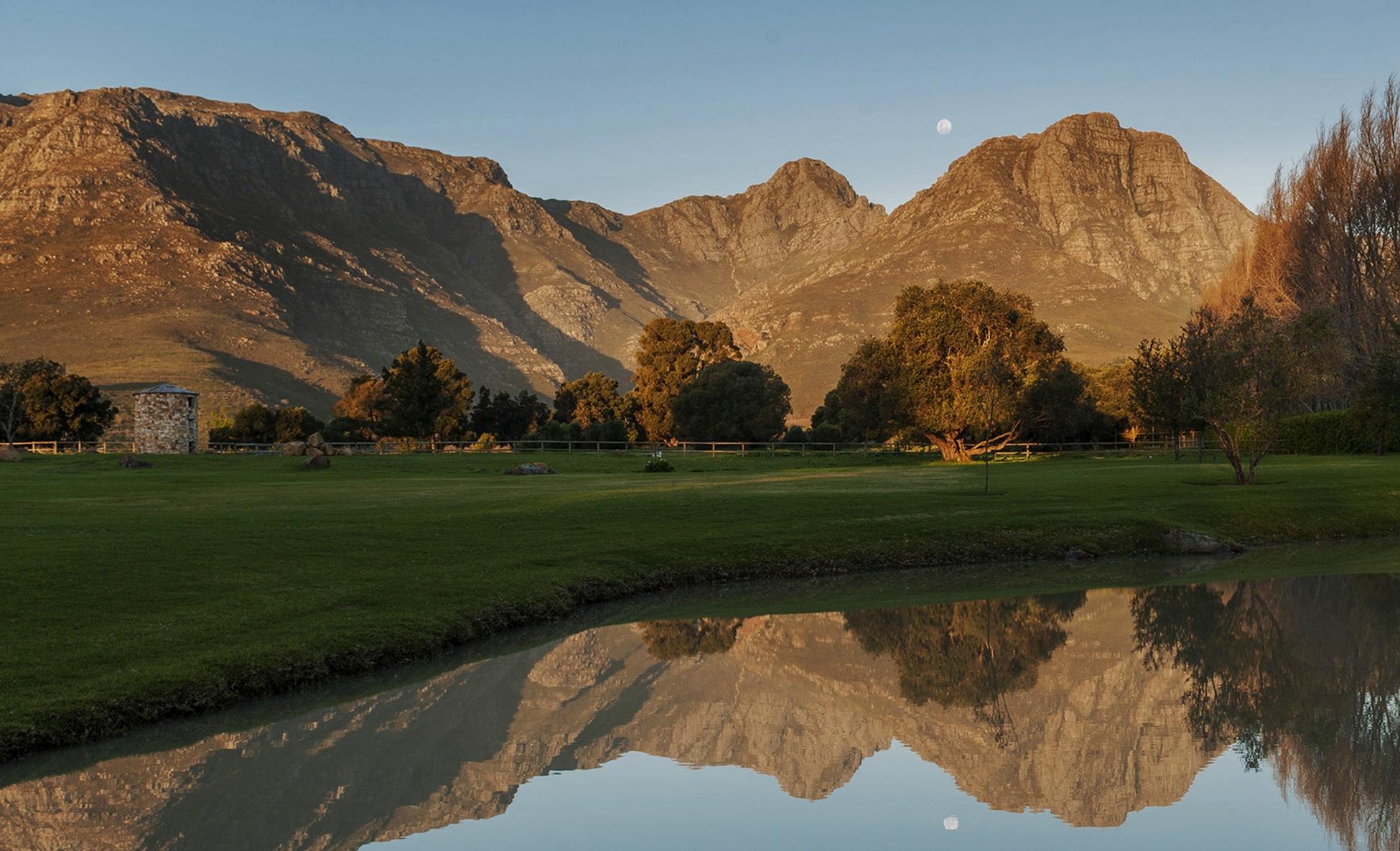 Stellenbosch sits less than an hour drive east of Cape Town yet it could not be further away. The skyscrapers and hustle and bustle are replaced with a bucolic environment of majestic mountain ranges, rivers, farmlands and vineyards as far as the eye can see. Stellenbosch is home to 200 wineries and produces some of the world's finest Chardonnay, Chenin Blanc, Cabernet Sauvignon, Pinot Noir, Merlot wines as well as South Africa's original blend, Pinotage.
With so many wineries it can be difficult to decide which ones to see and how to get around, not to mention that after a glass or two you'll want to leave the driving to someone else in order to fully "immerse" in your appreciation of their wine. Stellenbosch Wine Routes is a tour company that works with most of the wineries and is where you'll want to go to arrange a bespoke and worry-free wine immersion experience.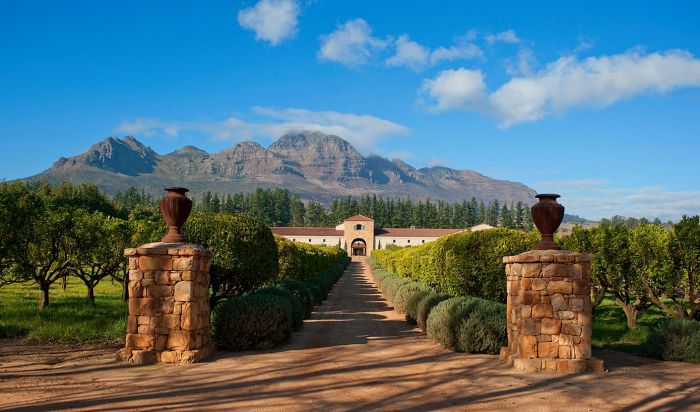 Waterford Wines
In South Africa, the Platter's Guide, produced by Diners Club, is South Africa's wine bible and awards and rates South Africa's wines. To achieve their highest five stars is akin to a five-star hotel award from Forbes or a three Michelin Star for a fine dining restaurant. The Platter's Guide stars sets those awarded wines into a category onto themselves so a word to the wise would be to save some space in your luggage to take a few Platter's starred bottles back home.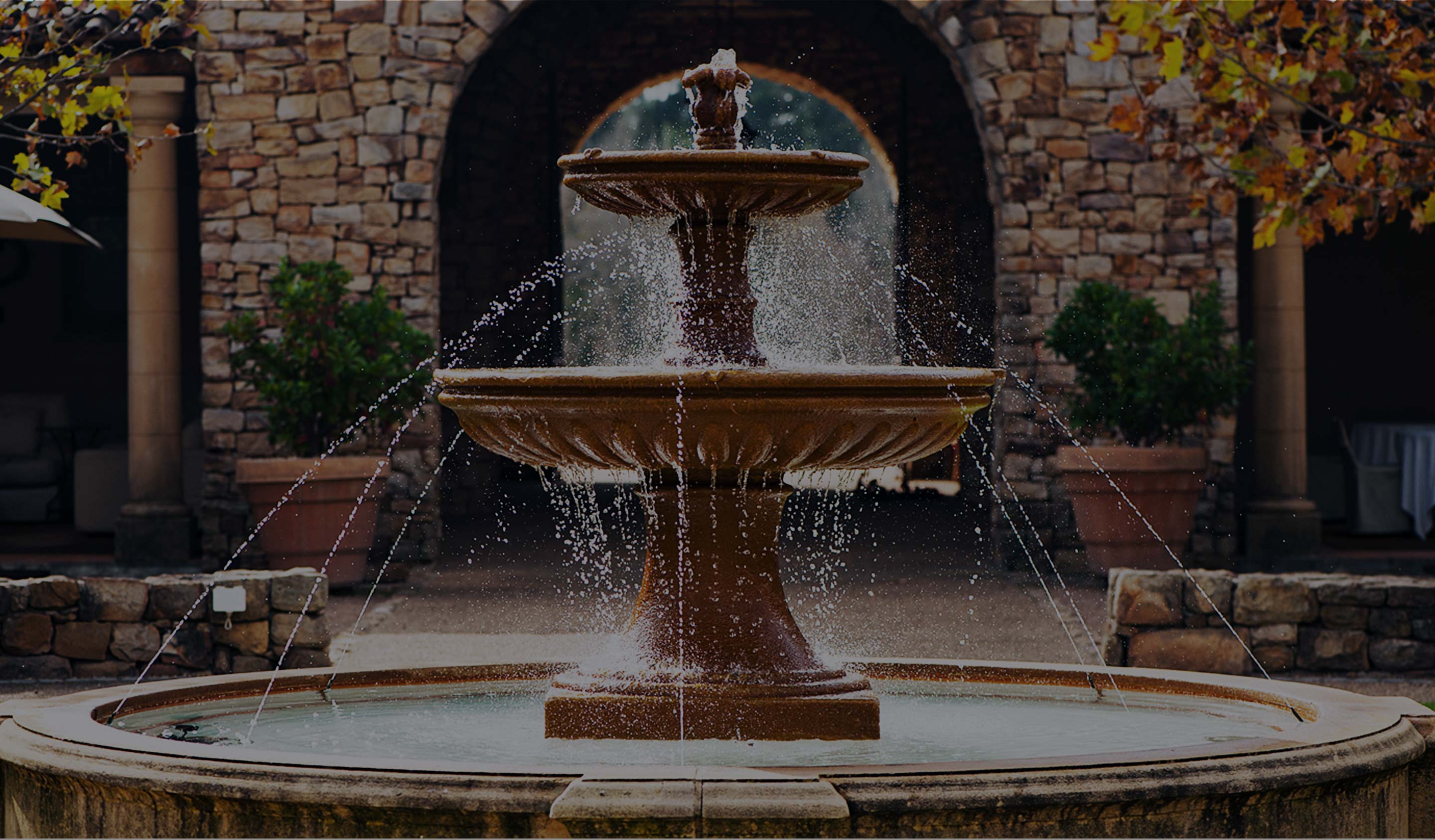 South African wines are deeply rooted in European winemaking tradition at their foundation, but over the centuries have created something completely unique and authentically South African based on their terroir and innovations. Such is the experience with Waterford Wines. One almost forgets they are in South Africa and are transported to a rustic Italian wine villa in Tuscany. An olive grove and rows of lemon trees line the gravel walkways leading to the central courtyard. The centerpiece of the courtyard is a gurgling water fountain surrounded by the terracotta rooftops and stone walled exteriors of their cellar door and winemaking facilities. In the courtyard, couples sit at bistro tables and enjoy fine Waterford wines and the beautiful surroundings.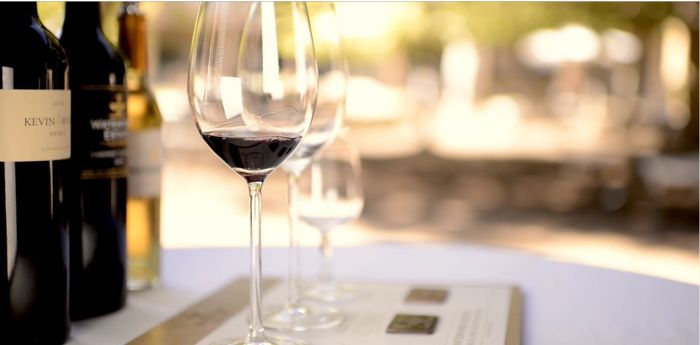 This is a working winery set in the natural beauty of Stellenbosch's Blaauwklippen Valley. The winery offers a number of wine immersion experiences such as their Wine Drive and Safari as well as their Porcupine Trail Walk. Most guests will opt for their most popular experience, the Chocolate and Wine Pairing. Waterford is known for their exceptional Shiraz, Cabernet Sauvignon wines and when paired with gourmet dark and milk chocolate, offers a sublime taste experience.
The one bottle that you'll want to take home or look for on your next gourmet restaurant's wine list is their flagship, The Jem. The wine, whose namesake is the Jeremy Ord, the owner of the estate, is a master blend of red varietals only produced during their top production years. The base of the wine is Cabernet Sauvignon with several varietals of Mediterranean origin. The tasting references are red and black berry fruit, with spicy aromatics and a long finish on the palate.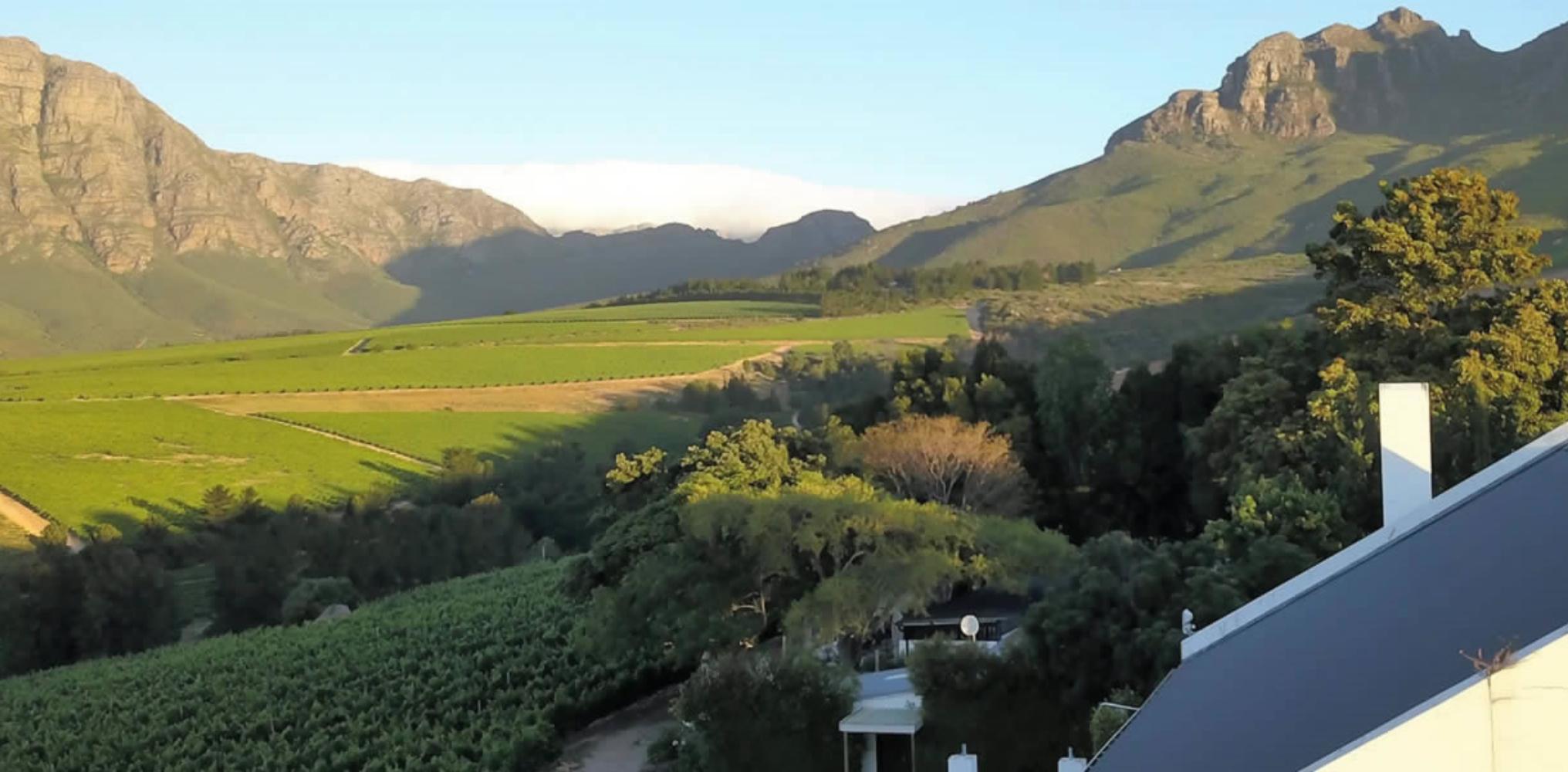 While in South Africa, you'll want to visit the salt of the earth type of wineries which are relatively small and boutique wineries. You'll often meet the winemaker and chat about that year's production, changes that they've seen in the industry, or to discuss his latest blend and what makes it special. One such charming winery is the Haskell Winery located among the beautiful scenery of the Helderberg mountain range.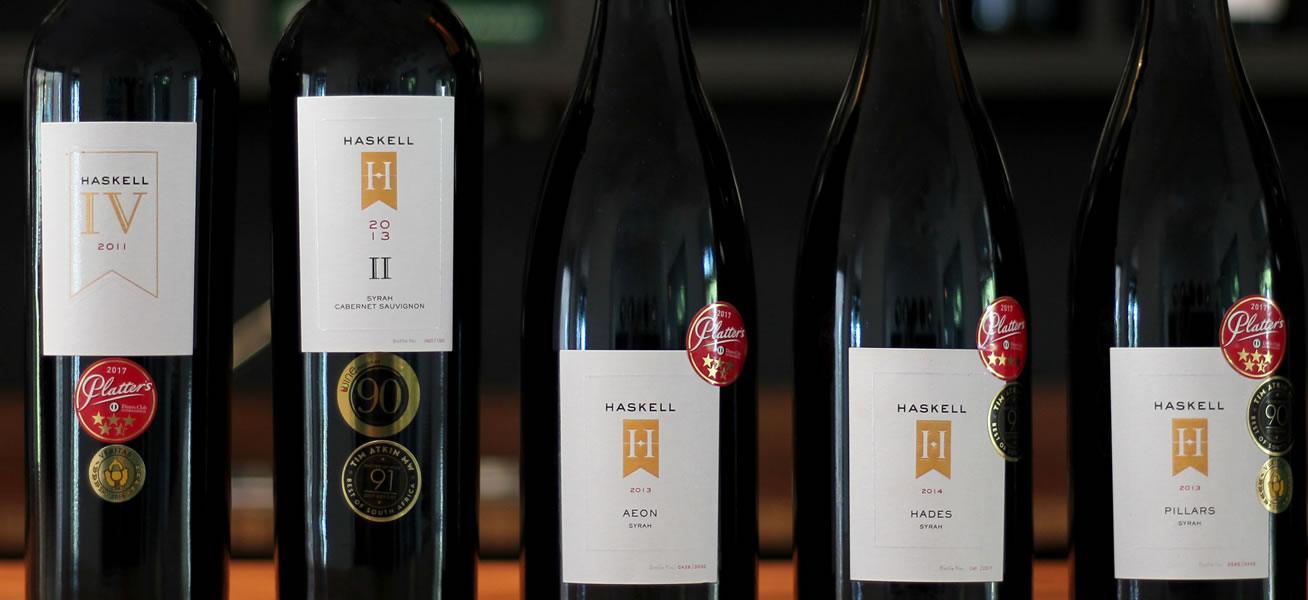 Platter's Award Winning Haskell Wines
The location faces two mountain ranges and a patchwork of the Haskell and neighboring vineyards and could not be more gorgeous. The climate is idea for growing Chardonnay and Syrah as well as Merlot, Cabernet Sauvignon, Cabernet Franc and Shiraz. This sub-region in fact produces some of the top wines in the world. Rudolph Steenkamp is the Winemaker and Vineyard Manager for Haskell Wineries. He is a straight shooter, honest and direct, and will share the viticultural ups and downs of each crop that he's faced while pursuing perfection in their organic minimal intervention wines. As a result, their wines are mainly single vineyard whose character is driven by the unique terroir of their microclimate and soil. Their Haskell 11 and IV are their flagship wines which are more of a Burgundy or Bordeaux blend, full bodied with ripe fruit tannins ideal for cellar aging for 10 years or more. Several of their wines have been awarded John Platter stars with their Syrah being their most star-studded. The winery produces around 6000 cases a year with half sold in South Africa and the balance in Europe, Asia and America.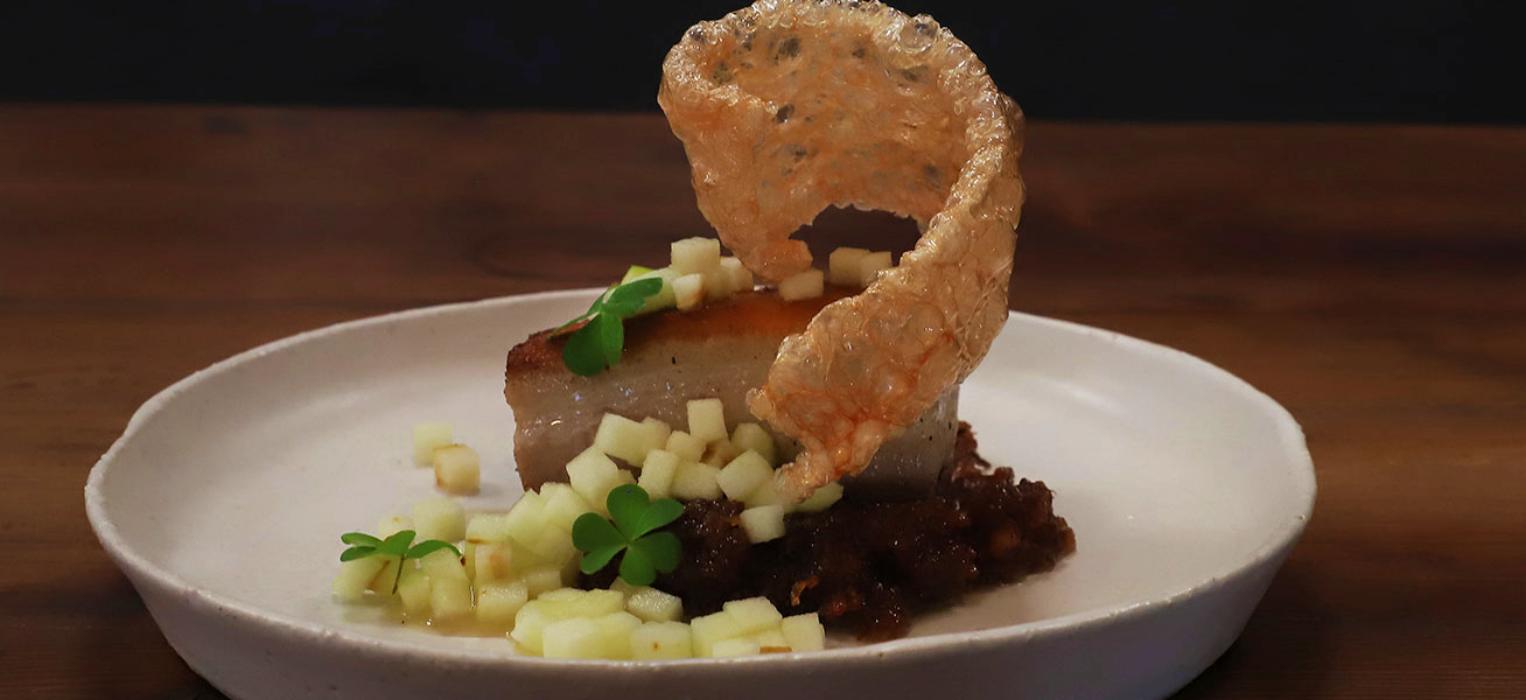 These are wonderful wines that any collector would surely do well to have a few cases in their wine cellar. Beyond that, the Haskell Winery is a wonderful place to spend a long afternoon or maybe even a weekend. The Haskell Winery has perfected the culinary journey with a fantastic long table experience where haute gourmet dishes are paired with their wines. It an epicurean's nirvana where small plate after plate of innovative cuisines, made from locally sourced and sustainable artisan ingredients. Each plate is served with a flair in the presentation and expertly paired with their wines. Haskell Winery also has several bungalows making it in ideal base to explore the region or as a getaway from Cape Town for a long weekend.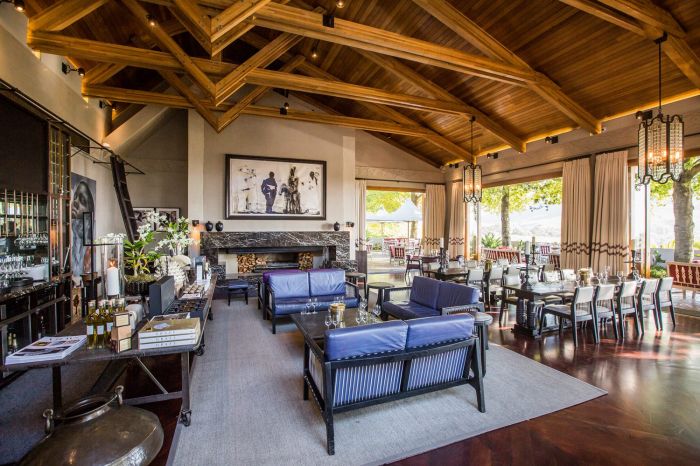 The Delaire Graff Estate
The name Graff is known throughout affluent society for producing some of the world's finest cut diamonds. This company could have chosen anywhere in the world to place their winery estate, yet they chose Stellenbosch and a gorgeous location at the foot of Helshoogte Mountain Pass. The sophistication of the winery estate is immediately apparent, surrounded by gorgeous award-winning gardens, magnificent outdoor sculptures and breathtaking views of the vineyards and mountainscapes.
Known as The Jewel of the Cape Winelands, the Delaire Graff Estate is South Africa's most lavish winery and offers a wide range of experiences from their award-winning dining experiences to one of the top boutique resorts in Africa. Most guests will come to spend a few hours for a wine tasting and then a meal before heading off to their next destination.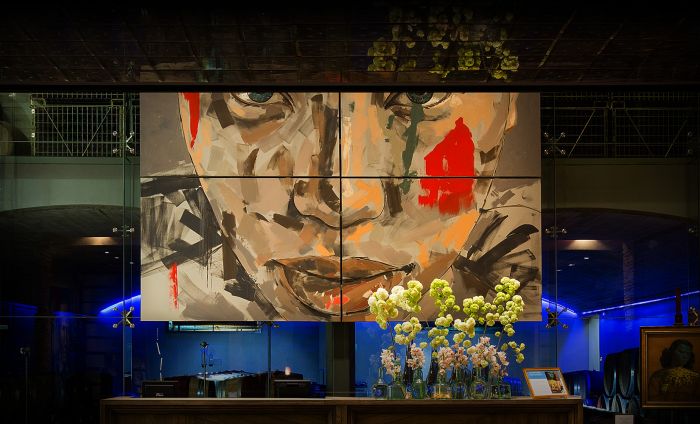 The visit in an immersion in opulence. Upon entering, the contemporary design and décor of the property impresses as does the beautiful collection of sculptures and paintings at every turn. In cooler months guests will opt for a wine tasting their Wine Lounge in front of the crackling fireplace. In warmer months, visitors opt for the outdoor to sample their wines al fresco under the trees of their open veranda. Delaire Graff is one of South Africa's top wineries and produces Bordeaux reds and Chardonnay from pesticide-free grapes on their estate's 50 acres as well as blends sourced from grapes from other regional producers.
The Wine Tasting experience includes an exploration into their wines led by their passionate wine experts whose enthusiasm, in-depth knowledge and love of wine is addictive. The experience takes one through their range of Chardonnay and Chenin Blanc, and Semillon/Sauvignon Blanc blends as well as their Estate Cabernet Franc rosé and Delaire Graff Sunrise Brut sparkling wines. Reds offered include Shiraz, Merlot, Cabernet Sauvignon, and their reserve.
Several of Delaire Graff wines have received Platter's Guide star status including their Sauvignon Blanc, Sunburst Late Harvest, Laurence Graff Reserve, and their five starred Cabernet Sauvignon Reserve.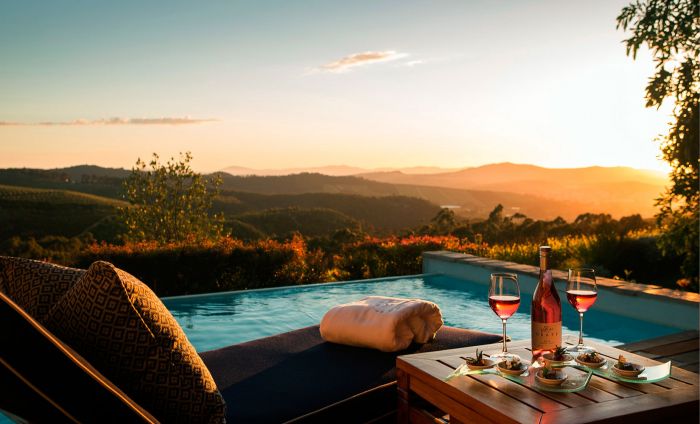 South Africa is a fabulous destination for sightseeing, culture, and their incredible African wildlife. However where South Africa really excels for the gourmand is with their wine and food centric travel experiences. Stellenbosch is at the apex of South Africa's epicurean experiences with an endless offering of wines to explore both inside and outside of the bottle. A wonderful way to get the most out the experience is the itineraries and services offered by the Stellenbosch Experience.