Karsten Bidstrup
The Antarctica Chronicles, Part 1
The colors of Antarctica are not ones of humanity: no green trees, red, pink, or yellow flowers. The only colors seen on our journey was the color of orange and green lichen on ancient rocks, an algae/fungus combination that have survived the impervious frigidity of millennia.
The colors of the Antarctic are those of active warning: be careful here, look toward skies of gunmetal grey, do not be seduced by glaciers and ice floes of turquoise blue, note black mountains laced with snow. And watch for blizzard snow, white, dense, coming out of nowhere, blotting the dazzling blue skies within seconds.
Alien colors in an alien land. It is the only continent on earth that has yet to be lived on in a consistent way by humans. And yet the desire to experience such an unearthly, earthly land is a siren song – magnetic, seductive, aspirational.
I was fortunate to have traveled to Antarctica on Hurtigruten's Midnatsol. It was an expedition cruise, and the two exceptional expedition photographers, Karsten Bidstrup and Stefan Dall, chronicled our journey through their great photography. We went in November 2018, which is Spring in Antarctica. It was cold, but not brutal, although some of the images below looked awfully frigid.
Here is the visual chronicle of our Antarctic journey: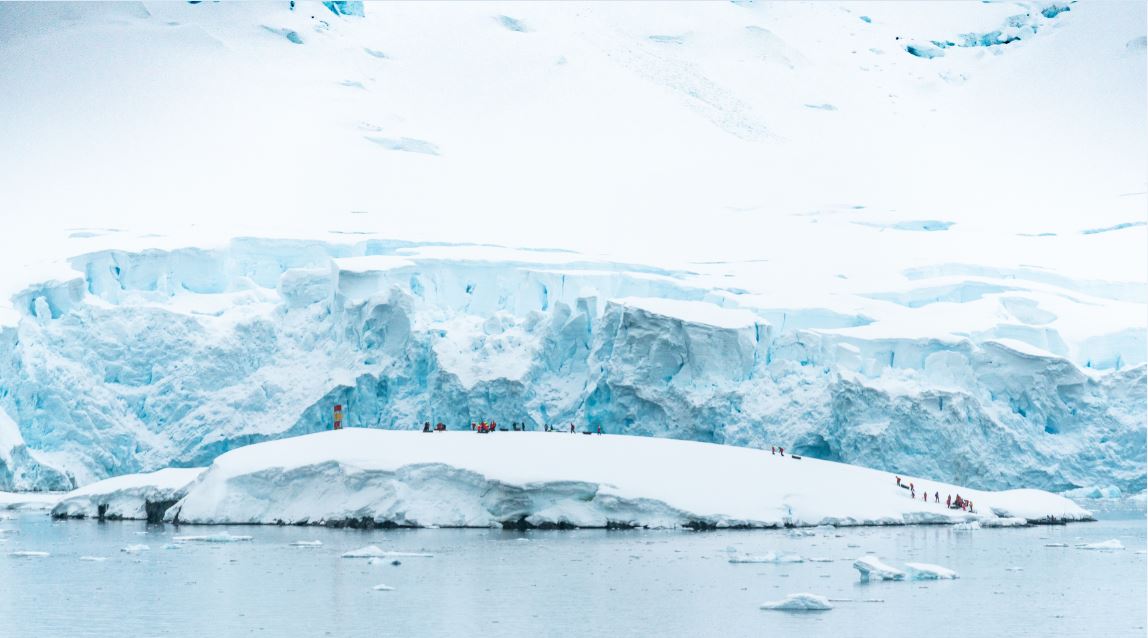 Karsten Bidstrup
Climbing on a glacier, Almirante Brown Camp area, Antractica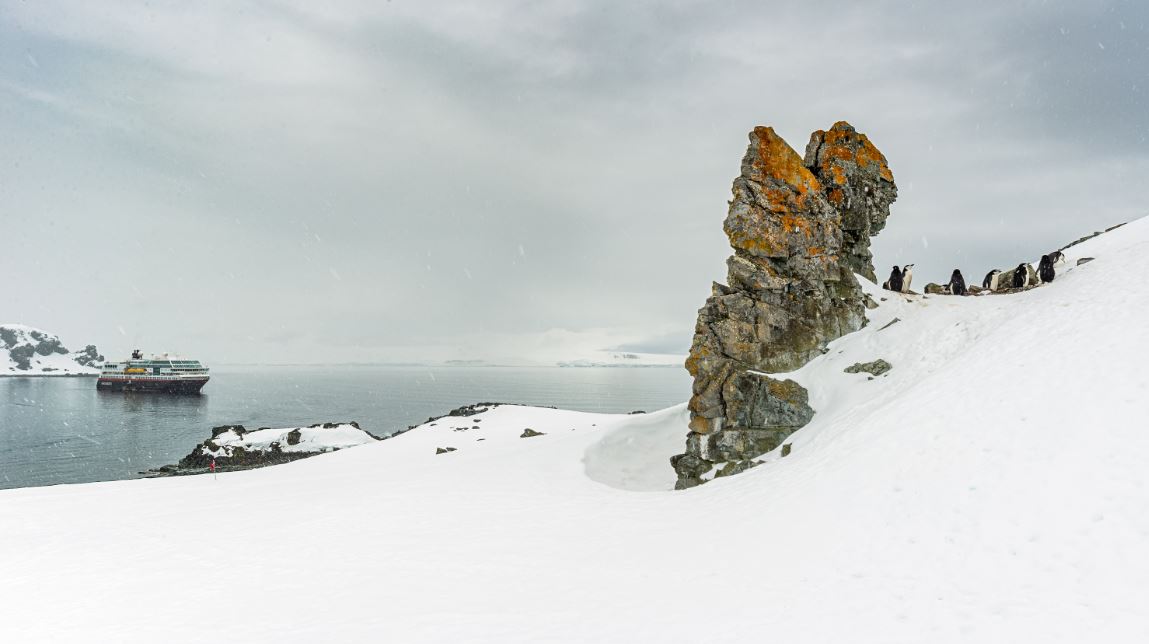 Karsten Bidstrup
Half Moon island — Rocks with orange lichen and penguins nearby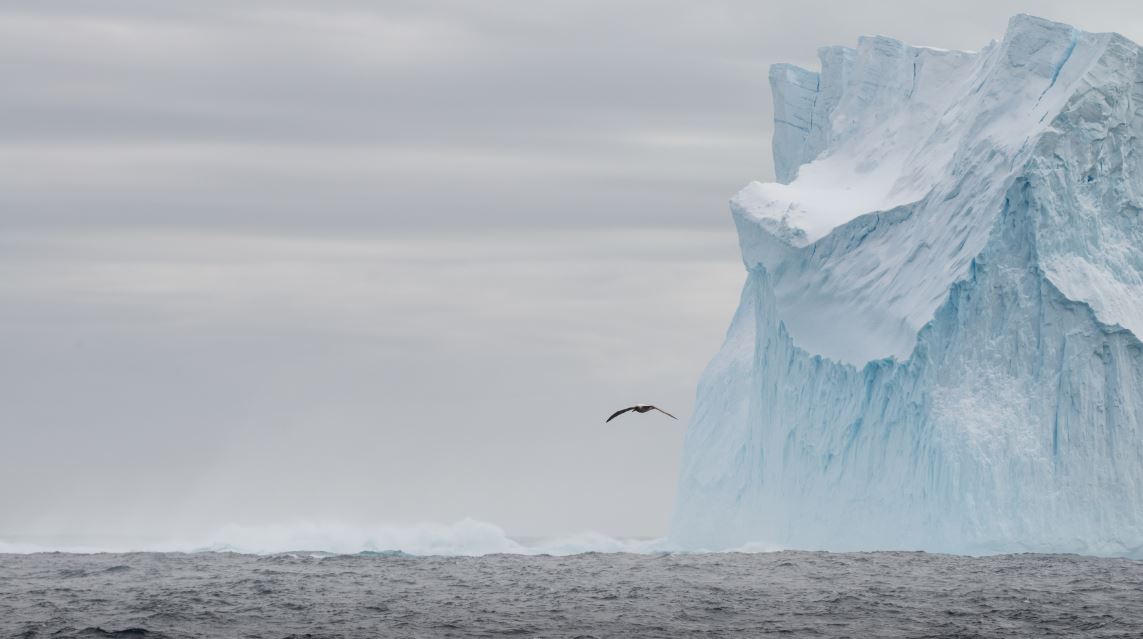 Karsten Bidstrup
A lone albatross crosses the Drake Passage, a body of water where the Atlantic and the Pacific meet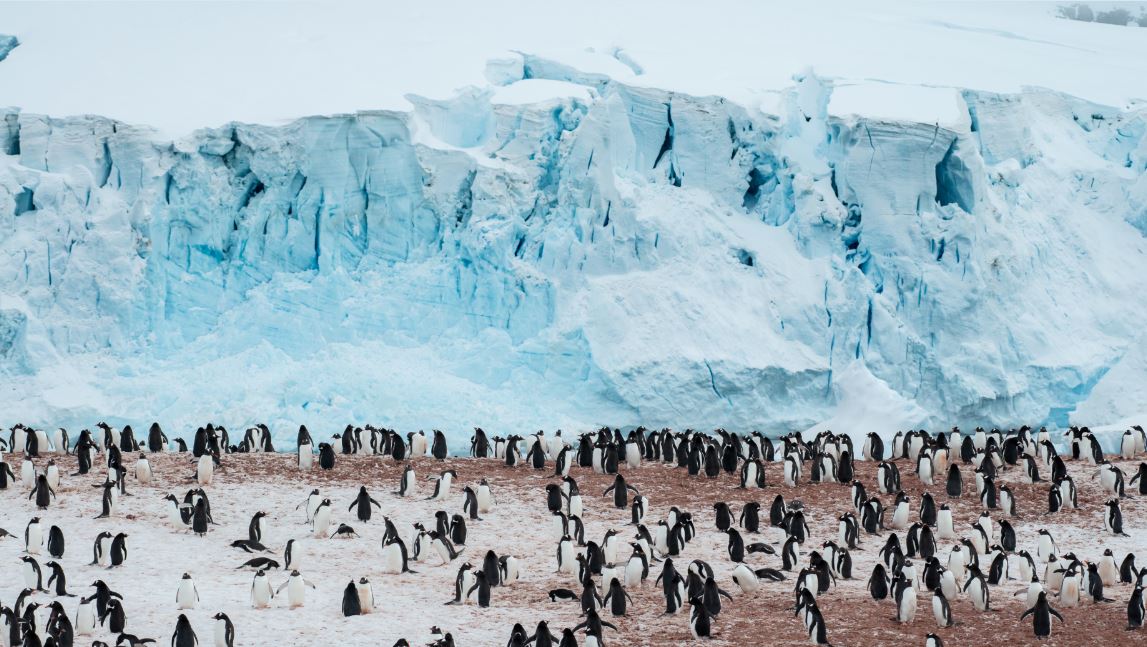 Stefan Dall
A gentoo penguin rookery on Cuverville Island, standing at the entrance of Errera Channel. The island is flanked by mountains and glaciers of the Antarctic mainland.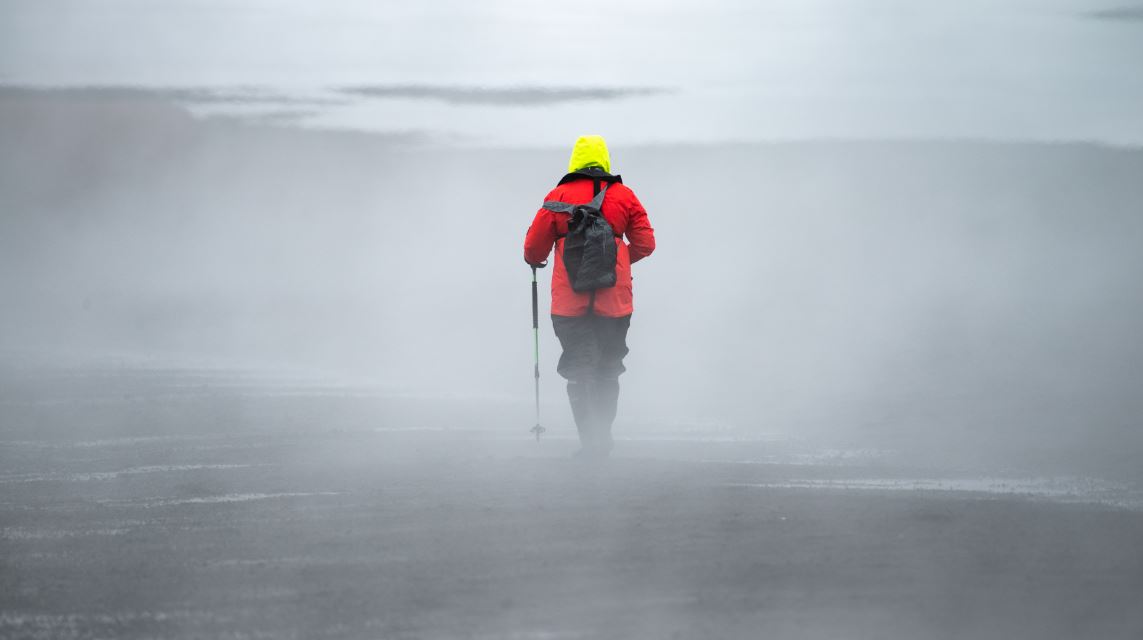 Stefan Dall
Lone Walker, Whaler's Bay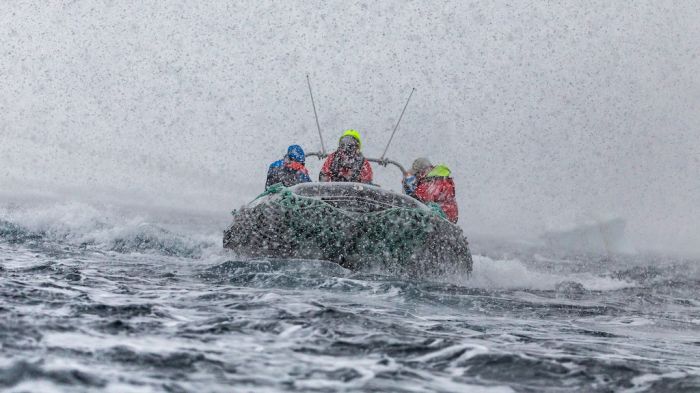 Karstein Bidstrup
Sailing to Danco Island in a RIB Boat, in a blizzard. Danco Island is home to many gentoo and chinstrap penguin colonies.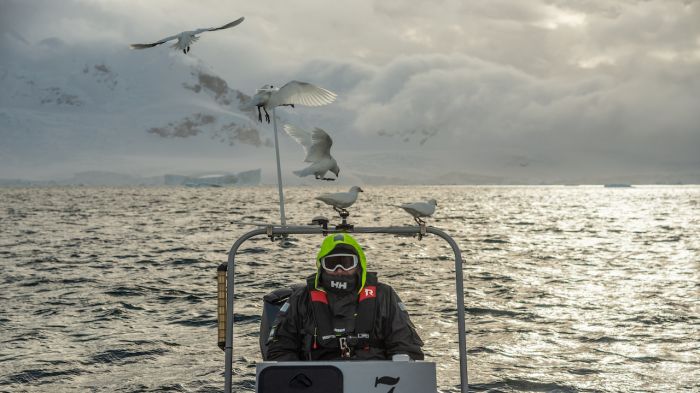 Karstein Bidstrup
Sailing with Seagulls, into Neko Harbor. This harbor is on Andvord Bay, near huge glaciers, and more gentoo penguin colonies.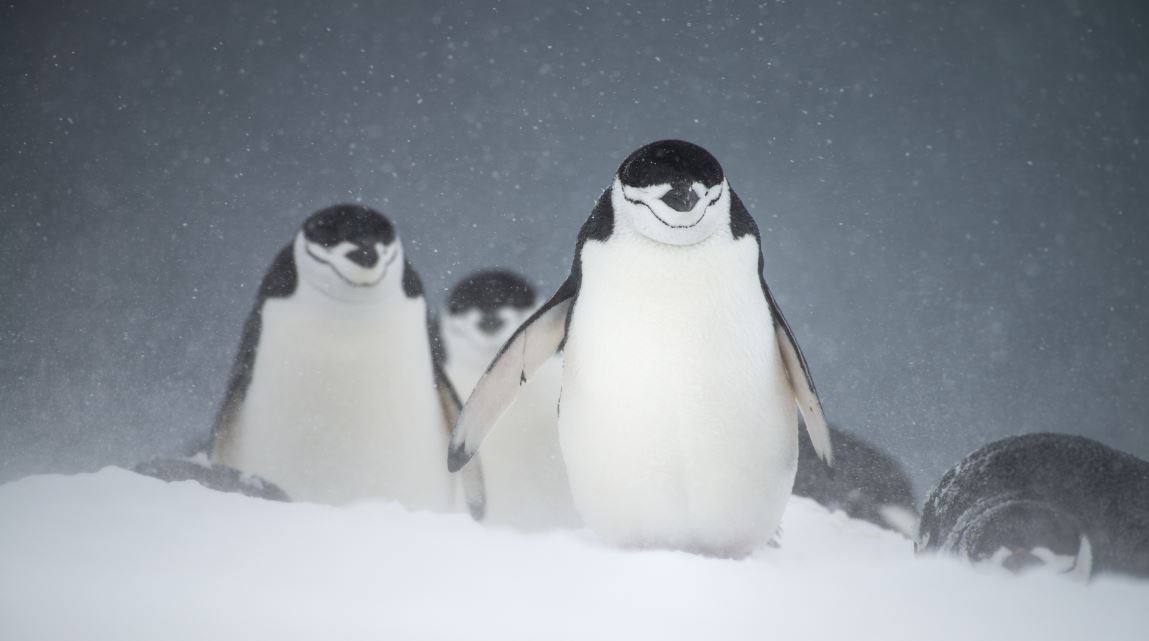 Stefan Dall
Chinstrap penguins at Orne Harbor, on the west side of the Antractica peninsula.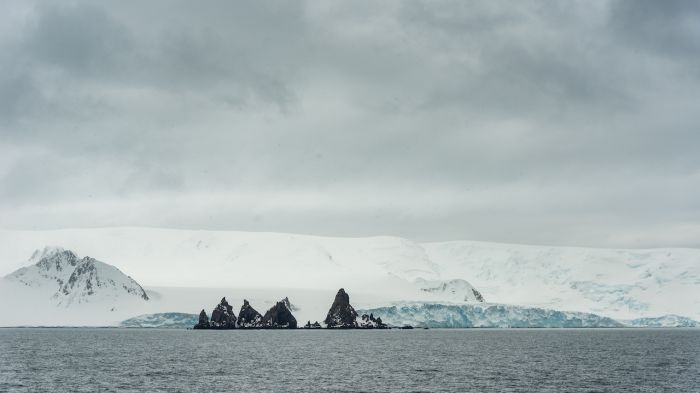 Karstein Bidstrup
Half Moon Island. This is crescent shaped, and lies at the entrance of Moon Bay.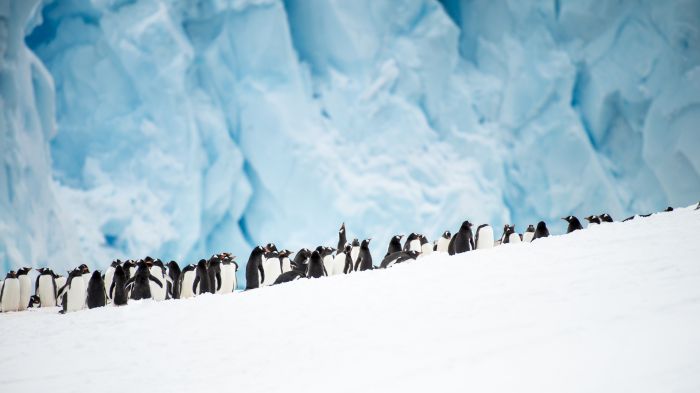 Stefan Dall
Gentoo penguins -- the active, verbal inhabitants of Neko Island.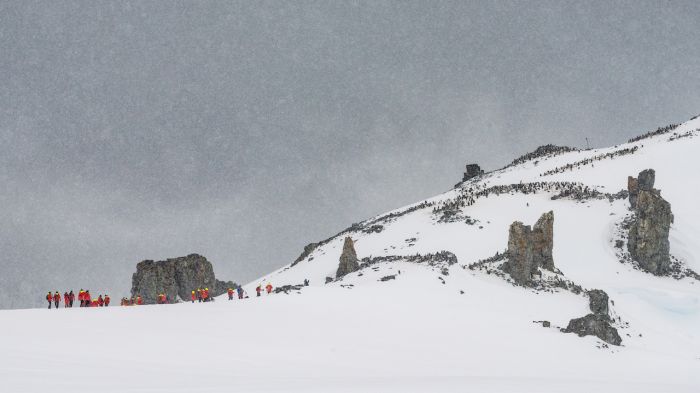 Karstein Bidstrup
Half Moon Island -- humans and penguins, looking at each other.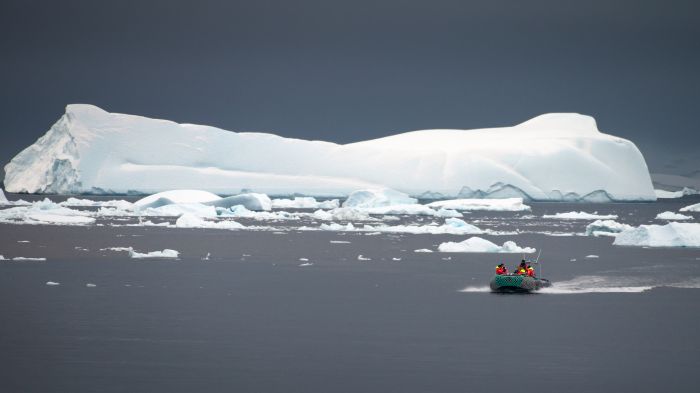 Karstein Bidstrup
Rib Boat near Cuverville island. Gentoo rookeries are here as well as deep beds of lichen and moss.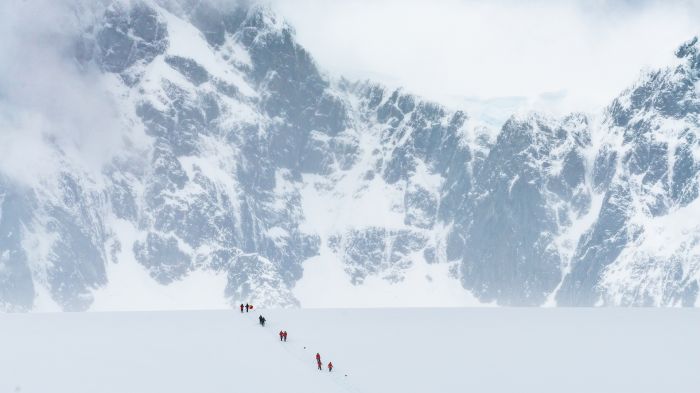 Karstein Bidstrup
Hiking on Damoy Point, a headland at the northern entrance point to the harbour of Port Lockroy, in the Palmer Archipelago of Antarctica.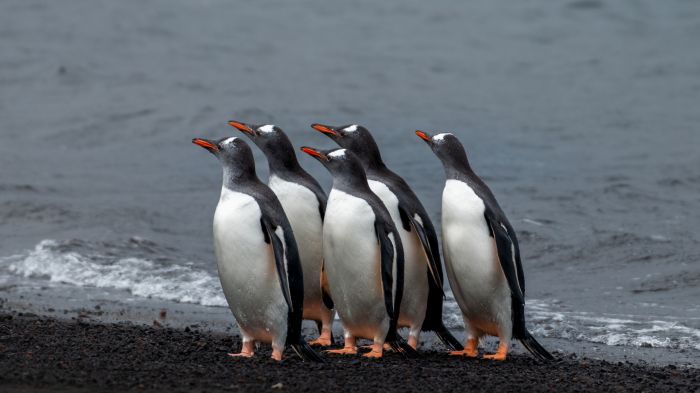 Stefan Dall
Gentoo Penguins at Whaler's Bay. Whalers Bay is a small bay in the South Shetland Islands of Antarctica.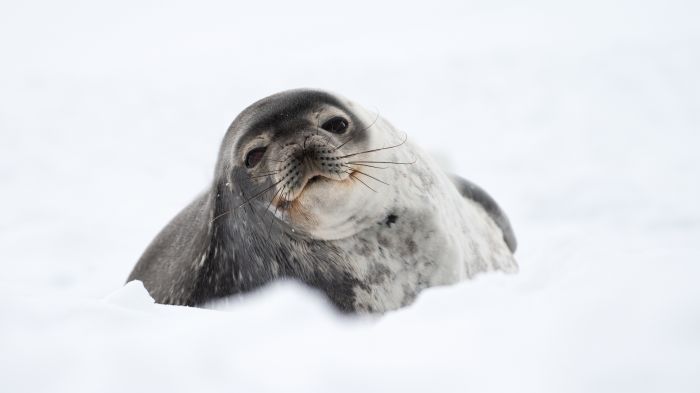 Stefan Dall
Antarctica Fur Seal on Neko Island.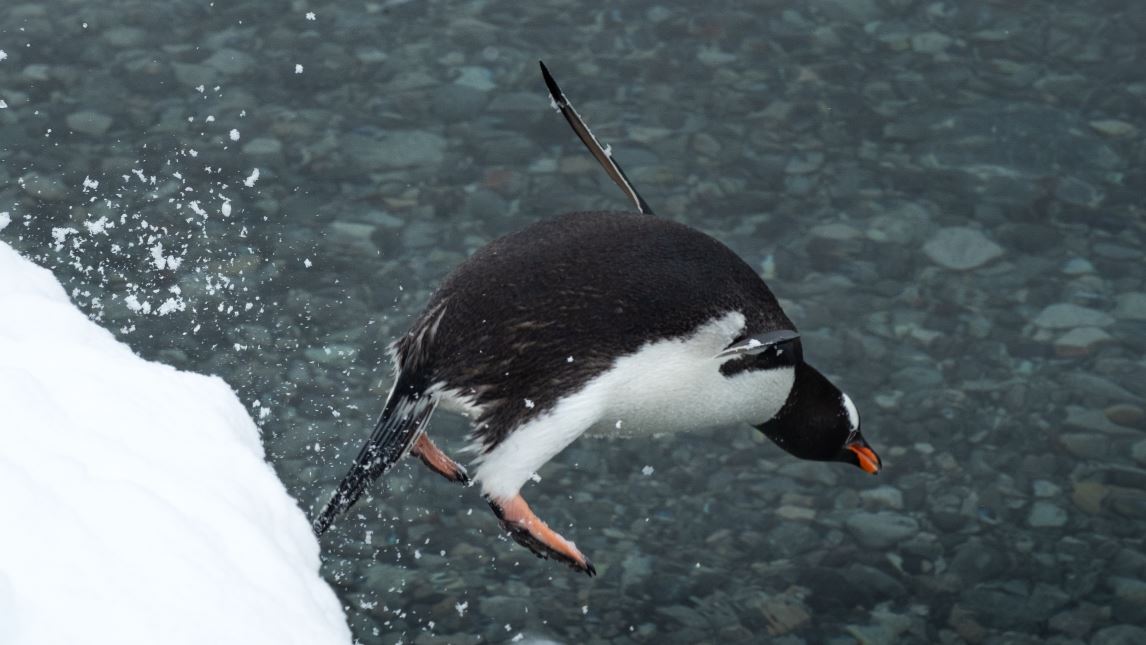 Stefan Dall
Diving Gentoo penguin — Cuverville Island