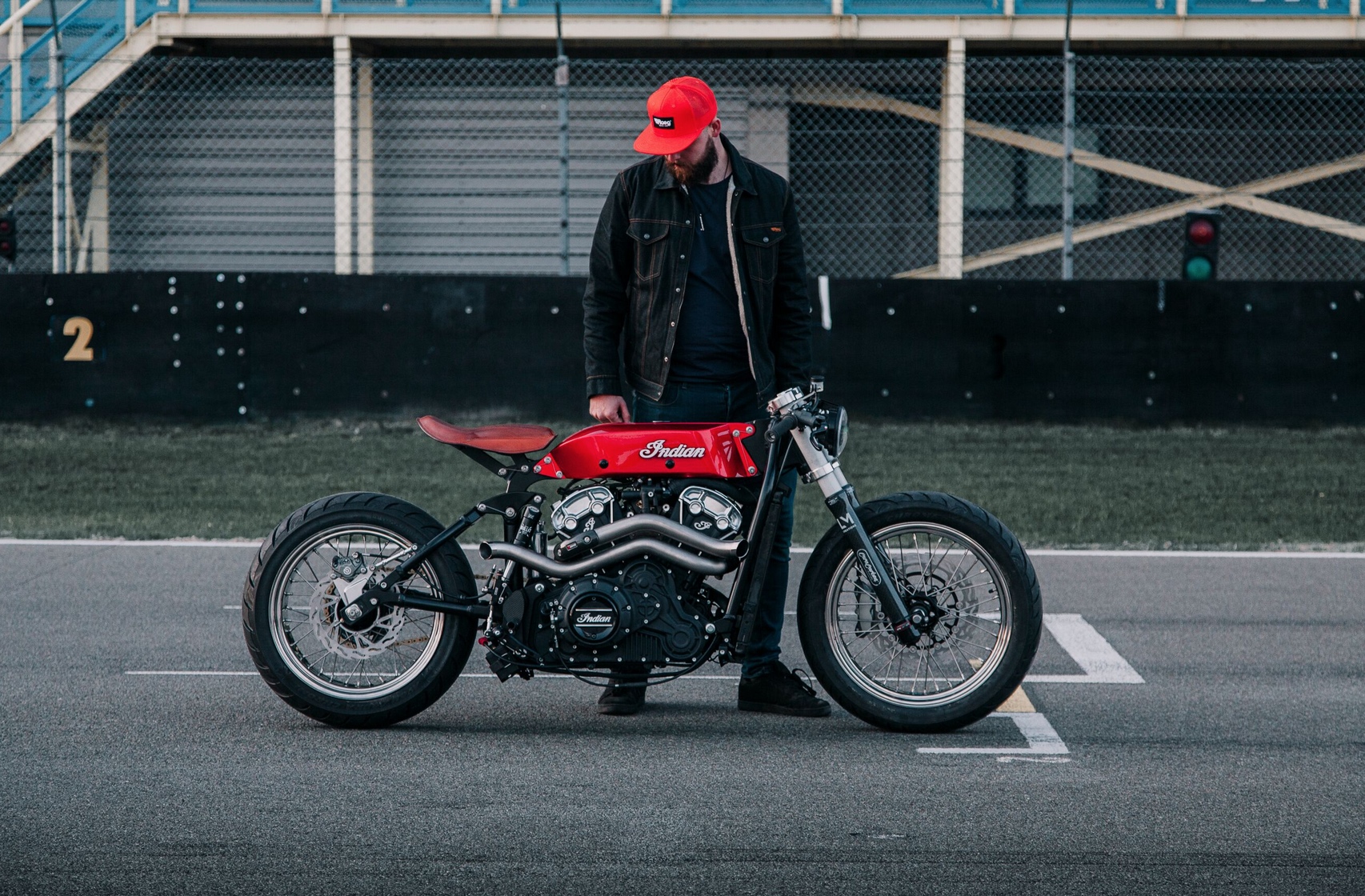 Photos Credit: Ronald Rink/Roonworks @ronaldrink www.roonworks.com
Sometimes in life, you just need to have a sweet bike. We at JustLuxe would like to suggest to you that Luuc Muis' contest-winning "Hasty Flaming Buffalo" help craft your decision-making for such a need.
This gnarly ride was built from the blood, sweat and tears of LM Creations' Dutch designer Luuc Muis as a contest entry to Indian Motorcycle's "Project Scout Bobber". The final vote being cast by participants on Facebook, this beautiful blend of history and future makes you feel the rumble even from the still images.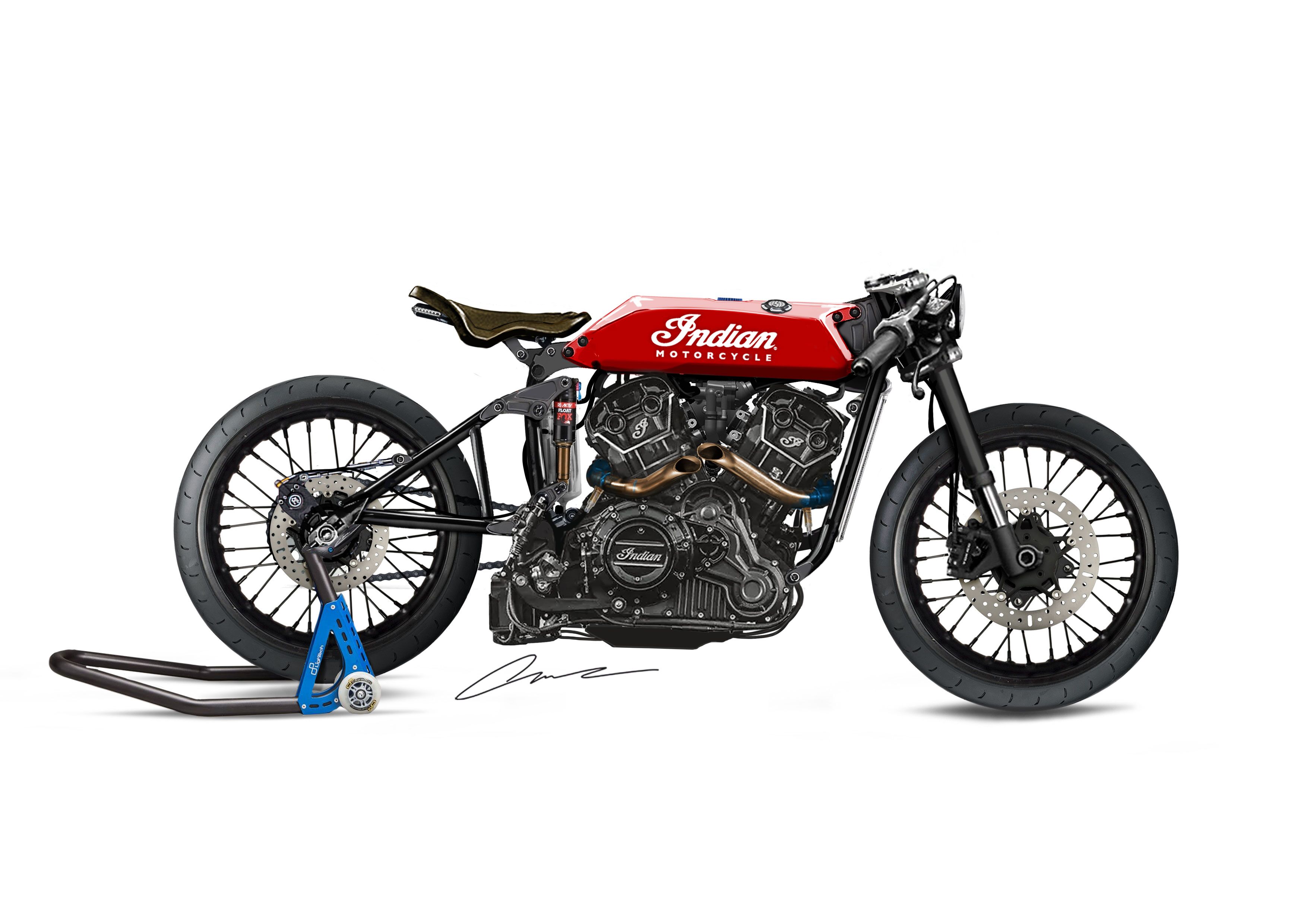 "As an industrial product designer, this contest was something I had to enter. I wanted to explore the idea that, if over 100 years of motorcycling, materials and techniques had developed but visual design hadn't, what would that look like," says Muis. "To be told that my design had won, and I now had the opportunity to explore the concept fully was both really exciting but also quite intimidating, especially with the short deadline to complete the build."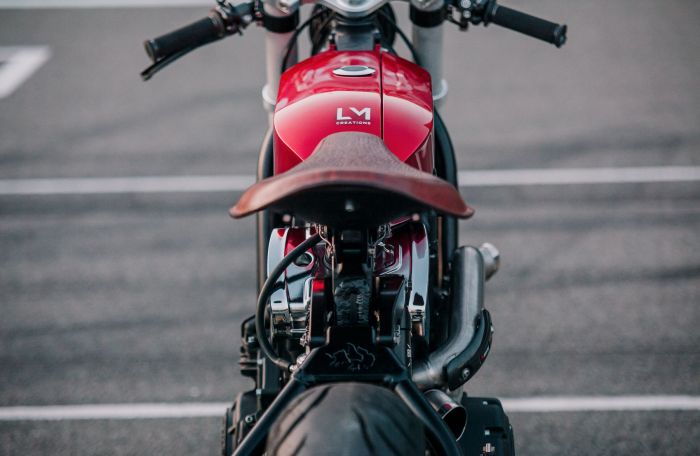 This legendary motorcycle is built from a plethora of high-quality custom parts, including:
• Bespoke exhaust system by Akrapovic
• CeraCarbon Racing full carbon forks with diamond cut ceramic tubes
• One-off wheel rims by JSR Service
• Moto-Master Brakes and Brembo calipers
• Bespoke seat by Old Dutch Leatherworks
• One-off air filter by DNA Performance Filters
• Mini indicators and rear light/brake light supplied by Kellermans
Muis gained inspiration from Indian Motorcycle's early 1900's board track racer days, and used a 3D design scan from the Scout Bobber engine to craft his bike. The bike was assembled in Norway with the assistance of Scheffers Engineering.
'Hasty Flaming Buffalo' will publicly appear next at Custombike in Bad Salzuflen (December 5-7), the Autosalon in Belgium (January 10-19) and Motorbeurs Utrecht in the Netherlands (February 20-23).
You can watch the offical build video here