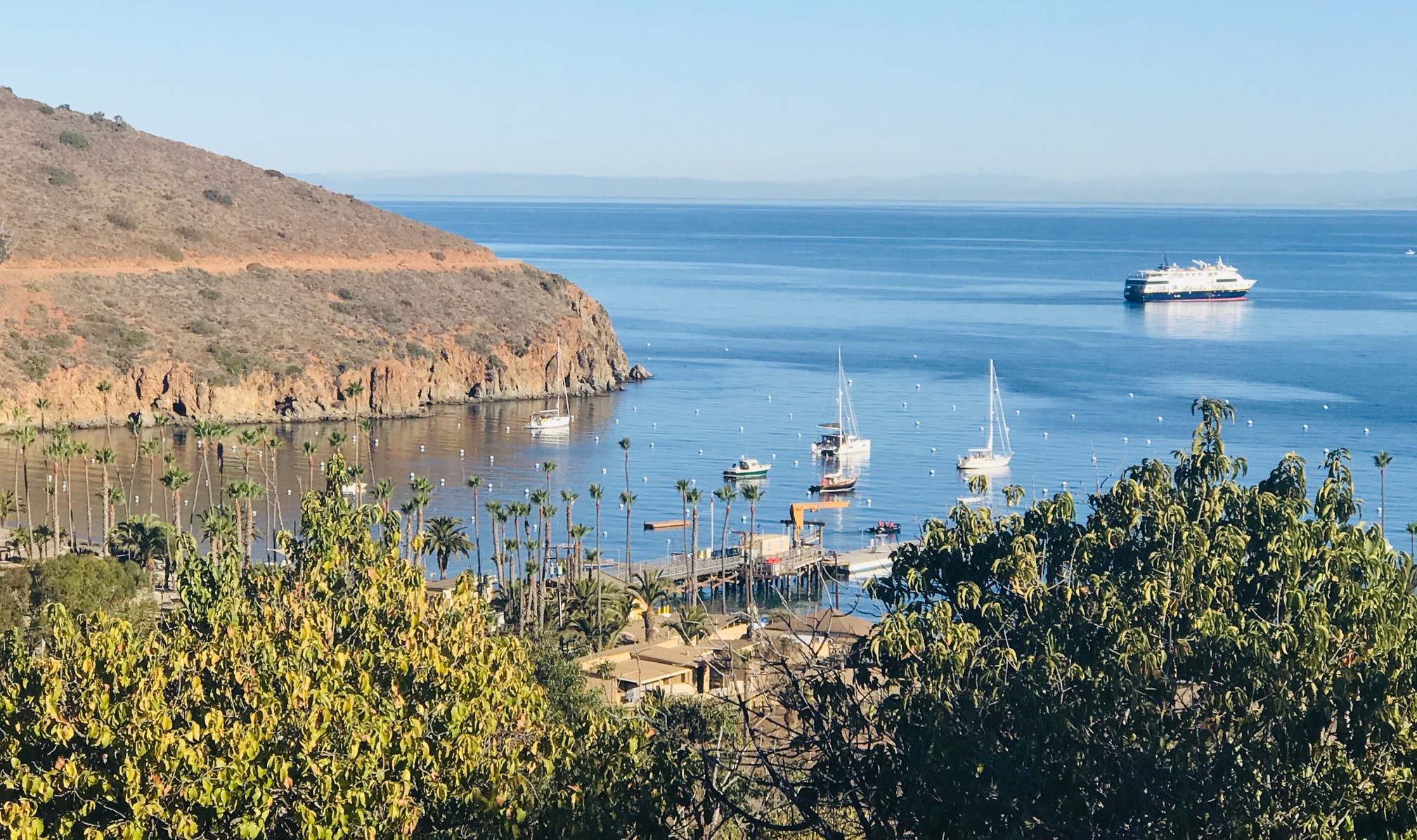 Jill Weinlein
Explore the world's wonders on a Lindblad Expedition to hard-to-reach locations while redeeming World of Hyatt points. Ari Levin, Vice President - Partnerships at Hyatt Hotels Corporation is excited about this new strategic loyalty enhancement for honor members launched in 2019. "Through this new relationship with Lindblad Expeditions, World of Hyatt members will now be able to enjoy even more personalized adventures using their loyalty points."
This union provides World of Hyatt members access to over 300 Lindblad Expeditions' per year. The ships are built to comfortably hold between 28 and 148 guests, while exploring some of the most naturally remarkable destinations on earth. The ships visit Arctic Svalbard, Antarctica, Alaska, Galapagos, California Channel Islands, Baja California, Costa Rica, Panama, the Amazon, Mediterranean, New Zealand, Africa and British Isles.
This loyalty collaboration strongly aligns with Hyatt's wellbeing strategy: Feel, Fuel and Function. Through Lindblad Expeditions' photography experiences, wildlife encounters, certified field experts and group travel outings, members are able to enjoy personalized adventures that enhance their personal wellbeing while gaining a new perspective of their surroundings.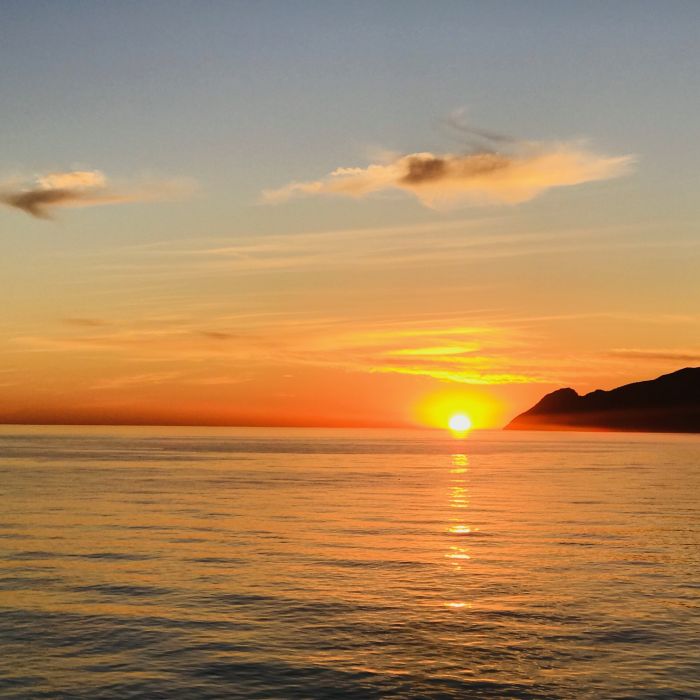 Jill Weinlein
Earning and Redemption:
World of Hyatt members enjoy loyalty benefits on Lindblad expeditions booked through Hyatt. According to Levin, 'Members will earn five Base Points per $1 USD of eligible spend, not including incidentals, and receive their standard elite tier Bonus Points on eligible spend, and be able to redeem points to use for complimentary expeditions.'
Member Benefits
Levin also said, 'Members of all tiers will be rewarded with a $250 on-board credit to use during their expedition. These can be used on spa services, alcoholic beverages, specific excursions or classes, souvenirs or supplies.' They also receive elite tier qualifying night credits for eligible nights on a Lindblad expedition.
Members can use their World of Hyatt points for the five-day Wild + Wellness California escape at Channel Islands National Park in 2020. Accommodations and a culinary experience at one of the Hyatt Hotels - Andaz West Hollywood in California is included. The ship visits five wildlife-rich islands in the Channel Islands National Park chain, including Santa Catalina Island.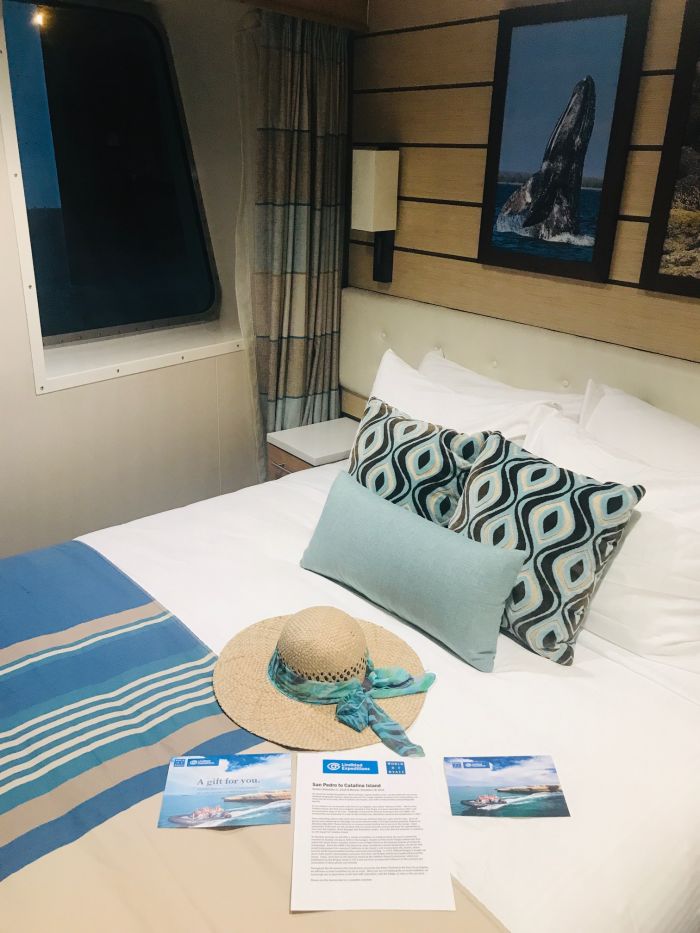 Jill Weinlein
World of Hyatt loyalty members can experience rewards with land and sea adventure travel experiences onboard the National Geographic Venture and other small Lindblad ships.
The National Geographic Venture comfortably accommodates 100 guests in 50 outside-facing cabins. Cabins are efficiently designed in five categories. Category 1 is approximately 136-square-foot category, while Category 5 is around 185-square-foot. Twenty-two of the 50 cabins feature balconies with a floor-to-ceiling sliding door, and table with two chairs. Not only do these cabins provide enhanced views, but also ample natural light. Twelve cabins offer connecting internal doorways for families to combine their rooms. Category 5 suite cabins accommodate a third person on a convertible sofa bed.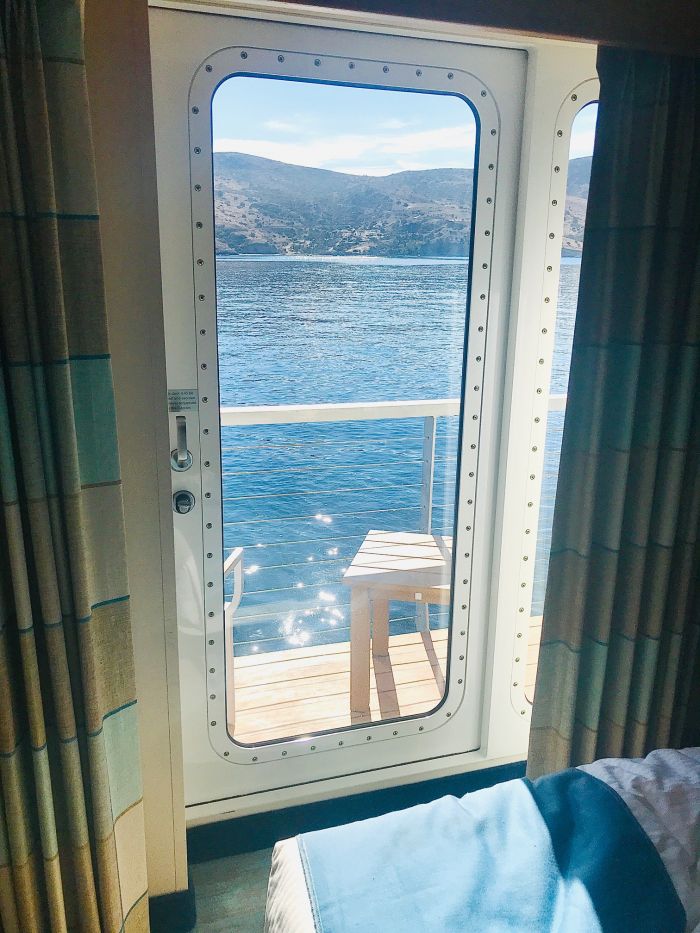 Jill Weinlein
Cabins without a balcony have has two portholes or large windows. Twin beds can be converted into one large bed fitted with 310 thread count sheets, a down comforter and two different types of pillows. There is a small desk, closet, luggage space, and outlets for charging a cellphone, camera gear and electronics.
The ensuite cabin has a shower with botanically inspired hair products, soap, and shower gel in a dispenser to eliminate small plastic bottles. Each guest receives an Expedition Essential kit that includes lip balm, lotion and a loofah.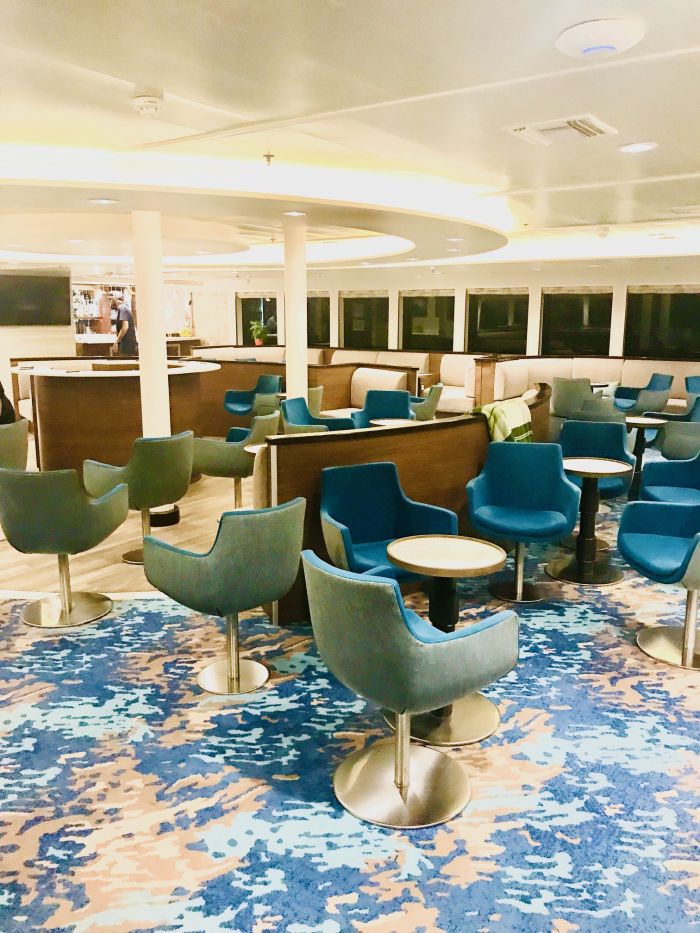 Jill Weinlein
After boarding a Lindblad Expeditions, the Captain and crew welcome guests onboard in the spacious lounge. After a mandatory ship drill, guests learn about the different decks of the ship, daily activities, and upcoming ports of call.
The Lounge Deck has The Bar serving beer, wine, spirits and non alcoholic beverages. Attached is a spacious Lounge and Library offering an array of novels, puzzles, snacks and games. There is a 24-hour self-service Beverage Station at the entranceway of the Lounge with ice, soda, fresh juice and triple filtered water. Espresso and coffee are available, and beer and soda is in the refrigerator.
Meals are served in the lounge, on deck and in the formal dining room. There is a light breakfast served in the Lounge for early risers starting at 6:30 a.m. In the Dining Room breakfast is from 7:30 to 8:30 a.m., lunch 12:30 to 13:30 p.m. and dinner begins around 7 p.m., depending on daily activities.
Daily activities include a morning stretch class on deck led by an onboard Wellness Specialist, naturalist presentations, a Fitness Center that includes ellipticals, treadmills, bicycles, free weights, yoga mats, exercise bands and sets of small hand weights. Also in this area is the LEXspa offering massage, body treatments, facials, hand and foot treatments are available at 8 a.m., to 9 p.m.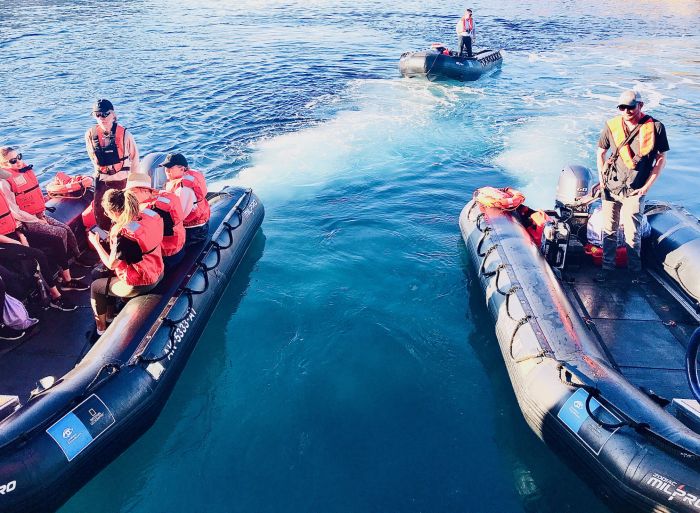 Jill Weinlein
The back of the ship has a mudroom with lockers holding life preservers. Passengers can grab a walking stick and board a Zodiac boat. These small inflatable boats have a reinforced floor and outboard motor. These are lowered into the water for naturalists to take and lead groups on nature tours. Kayak and paddleboard tours are available to explore sea caves and calm bays. It's a fun, active and unique perspective to see the marine life in the clear Channel Island waters. The paddleboards are custom built for versatility and performance.
Other outdoor daily activities include a leisure nature walk with a naturalist learning about the flora and fauna, or a power hike to burn calories and provide a cardio workout. All activities inform participants about the natural history and wildlife of each island.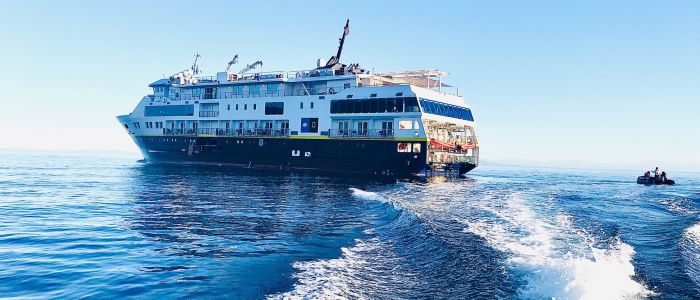 Jill Weinlein
Lindblad Expeditions works with partner, National Geographic to help preserve the world's beautiful and pristine places, engaging more individuals to care about the planet. The Lindblad Artisan Fund supports artisans in communities around the world to develop their potential more effectively and successfully. Five percent of all National Geographic Venture's global market sales are earmarked for this fund, and the Lindblad-National Geographic Fund will match dollar for dollar what is raised through these earmarks.