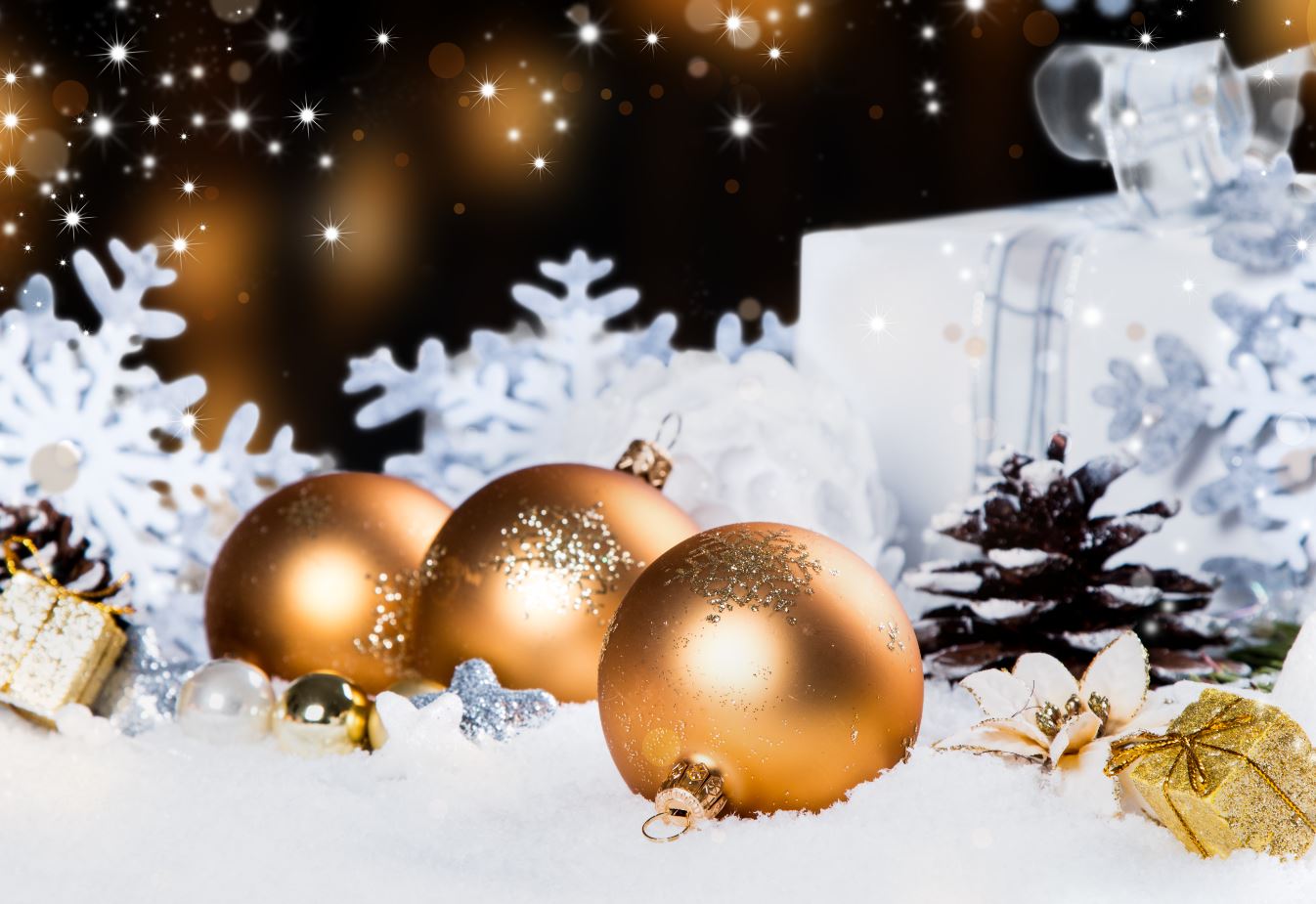 Shutterstock
For the person who has it all, or for the one who continuwally wants the lateset and greatest, buying a holiday gift often becomes a chores versus and act of love. Ranging from smart-tech to comfort and more, whomeever you are buying a gift for this year must take a look at this list. Below are gifts that are guarantee to impress even the most discerning connoisseur.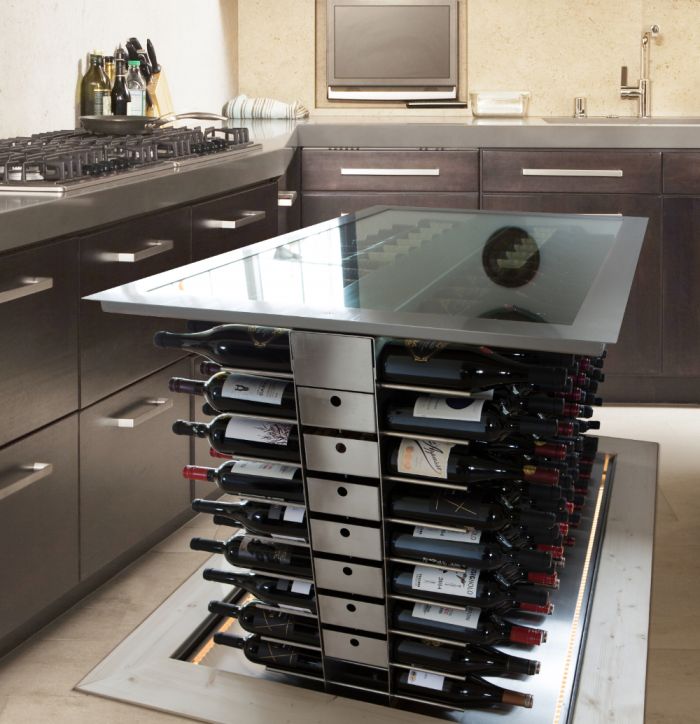 (credit: Vinotemp)
For the wine and tech lovers, the VinCave Wine Cellar 200 ($20,000) provides a practical and advanced wine storage system for the vino-enthused. Made from 100% stainless steel, the European wine cellar offered exclusively by Vinotemp raises a collection of up to 200 bottles above ground with the push of a button. This unique wine storage solution provides connoisseurs an underground cellar without sacrificing floor/living space, making it the perfect luxury gift for any serious wine collector. The smart system uses the consistent temperature of soil to cool the cellar, so no cooling system is required, and it's equipped with integrated LED lighting along the steel walls. Laying flush with any finished floor, the glass top of the cellar provides the opportunity to 'walk over' the cellar as its able to handle a total of 550 pounds and through its electric motor, the cellar takes 42 seconds to fully come above ground at 32 inches above the finished floor.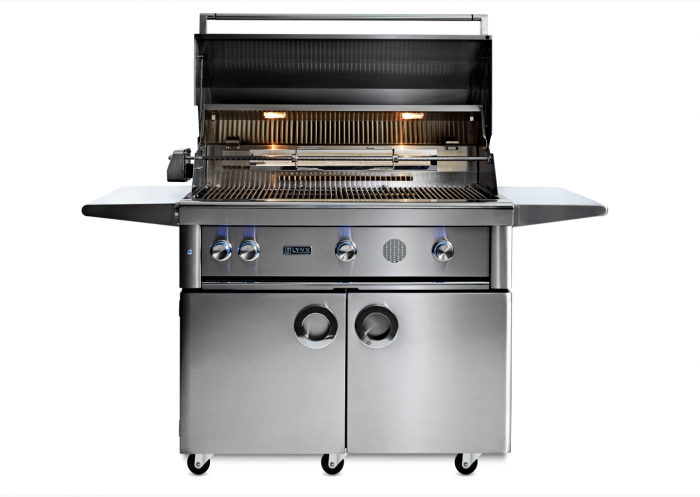 (credit: Lynx)
Become a grill master with Lynx's 42' Professional Freestanding Smart Grill with Rotisserie ($11,279) the world's first technologically advanced grill. The voice-activated smart grill is easy-to-use, allowing for food to be automatically cooked based on user voice commands or a simply touch on an app. With a litany of recipes pre-programmed by Lynx's master grillers for a perfect meal every time, the automated MyChef™ system takes control of its ignition and burners bringing grilling into the 21st century. The grill comes with generous capacity of grilling space, a dual-position rotisserie, smoker box, electro-mechanical valves which automatically maintain the preset surface temperature, stainlesssteel grilling grates (with a limited lifetime warranty) and many more innovative functions, this truly is a grill from the future.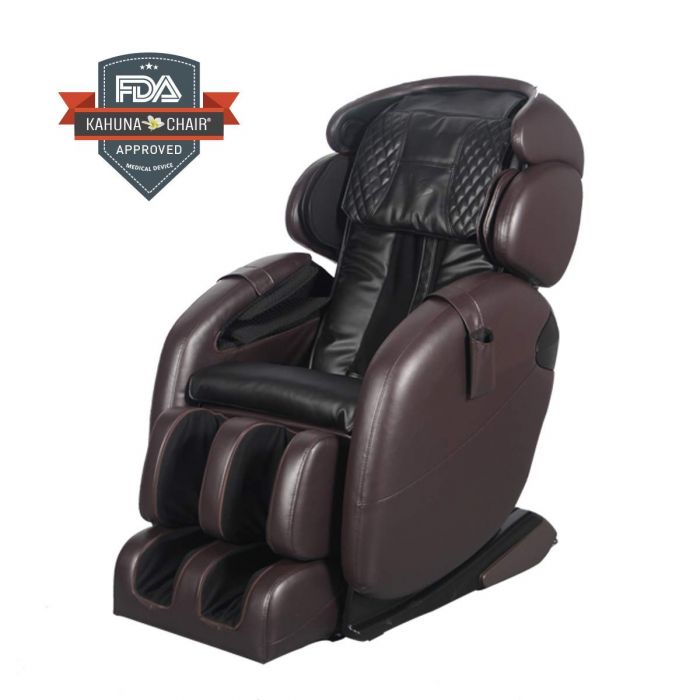 (credit: Kahuna Chair)
Available in two colors, black and dark brown, the Kahuna Chair LM 6800S ($3,999) is a zero-gravity full-body reclining massage chair. With smart computer body scan technology that includes five different portions of body massage programs (kneading, tapping, tapping/kneading, shiatsu and knocking), the LM 6800S comes with 12 automatic programs and three zero gravity positions. The all-in-one massage chair allows users to refresh, relax and energize with its 36 air bag massages, four rollers and three levels of speed and pressure adjustments. Other unique features include its stretchable and flexible footrest, quick-heating technology for back and legs and its whole-body yoga program which holds the shoulders and pushes to stretch out shoulder blades and neck. The plush massage chair soothes tired muscles and has multiple adjustment points to make sure that each massage is truly catered to the individual from acupressure points and seat adjustments and tilt positions.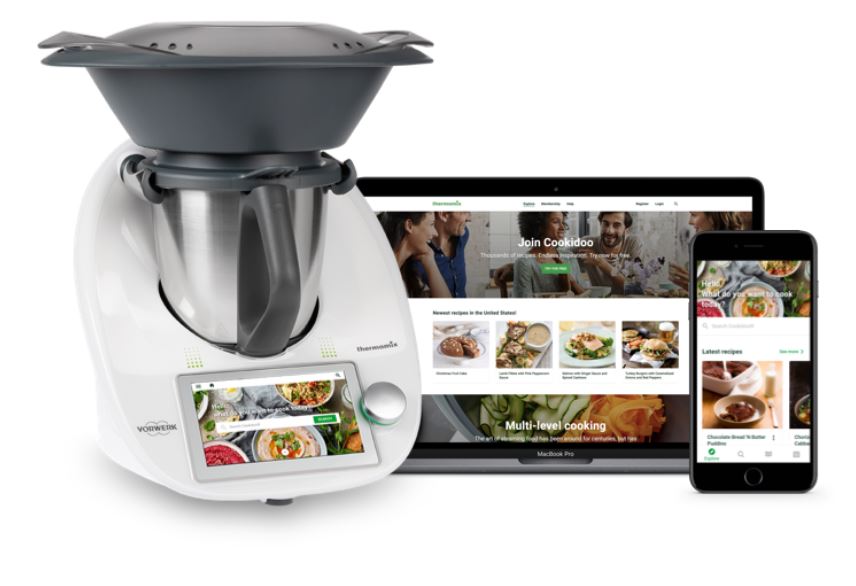 Photo credit: Thermomix
Presenting one of the most versatile kitchen appliance on the market, Thermomix® TM6™($1,499) can perform up to 20 different functions and techniques in one digitally powered countertop appliance. Launched in the US in September, it was previously launched in 1961 in Germany, this smart gadget turns every home cook into a top chef. With its culinary functions, the TM6™can whisk, caramelize, brown, chop, steam, sauté, blend, boil, knead, emulsify and so much more, making everything from prep to cooking to clean effortless. Along with over 40,000+ on-demand recipes (preset with the time, temperature and speed for each step) that are accessible through WiFI and its 6.8 inch display, The Thermomix® TM6™ features the following new functions accessible with the touch of a button: slow cooking, high-temperature cooking, sous vide, fermentation, kettle, pre-cleaning and automatic blending.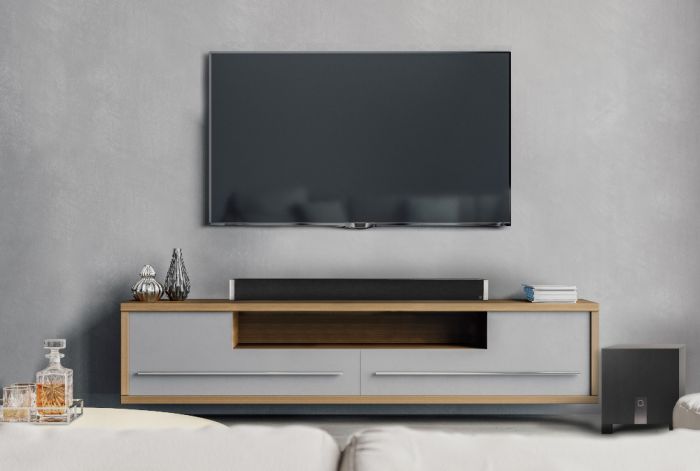 (credit: Definitive Technology)
For those who love to kick-back and watch their favorite show, a new movie, or their favorite sports team, Definitive Technology's Studio Advance ($1,499) 5.1 channel sound bar system adds the needed oomph to any television experience. This high-tech soundbar provides the best audio quality without compromising the sleek look of a tv console and includes an HDMI section that supports 4K and HDR content and a Chromecast built in which supports voice commands. With an EQ preset button (modes include movies, music and night) which allows the user to tailor the sound experience to each type of entertainment they are watching. Studio Advance fills the room with virtual surround sound with sonic precision and deep, accurate bass from the eight-inch wireless subwoofer. Available at Definitivetechnology.com and Amazon.com, the Studio Advance creates a sleek whole audio system that sets up in minutes and creates true high-performance sound.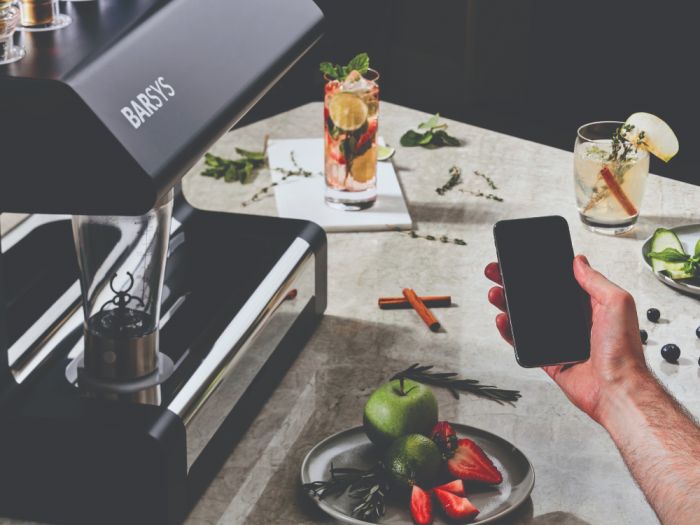 (credit: Barsys)
Impress your party and dinner guests and bring the bar home with Barsys 2.0 ($979), the app-controlled robotic cocktail maker. About the size of a microwave sitting on any countertop, the black matte heat-resistant paint coating creates a sleek design that holds five spirits and three mixers which can all be controlled through the Barsys app. Barsys offers a full menu including thousands of preloaded cocktails and the ability to easily add your own signature drinks, ensuring each drink is perfectly poured every time. With three mixer cans, a patented wireless mixer and a removable spill tray for easy cleaning, most drinks are created in under 20 seconds with a simple push of a button. The one-of-a-kind device comes with a worry-free 30-day risk-free guarantee and users can add on accessories like mixer canisters, bottle mounts and an electromagnetic mixer for any cocktail needs.