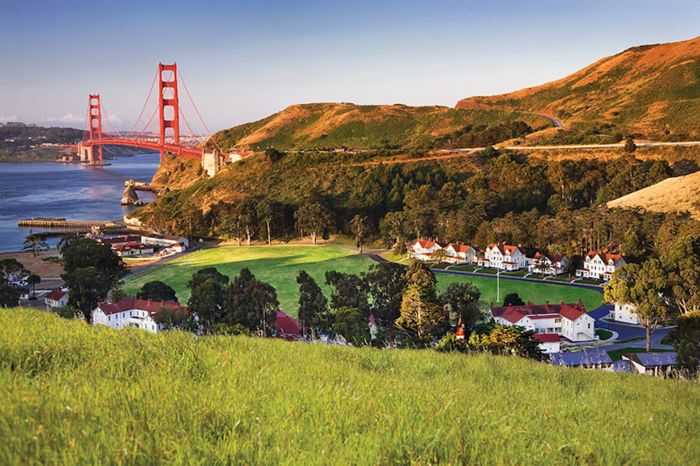 Photo by Kodiak Greenwood, courtesy of Cavallo Point Lodge
Since its 2008 opening, Cavallo Point Lodge has served as a favorite spot for those who know that San Francisco is sometimes best enjoyed from afar. Nestled at the foot of the Golden Gate Bridge in Sausalito on what was once the Fort Baker military base, the resort provides unparalleled panoramic views of the orange icon and of the city skyline. And with a fleet of Vintage Electric Café bikes at guests' disposal, both are just a short ride away.
Rows of strategically placed, Bay-poised Adirondack chairs are scattered throughout the large property. The resort's two main building verandas feature line-ups of sun-facing, old fashioned rockers, providing the perfect spot for enjoying the complimentary evening wine hour and complimentary morning coffee and house made pastries. Lofty blankets are provided for when the inevitable fog rolls-in under the bridge.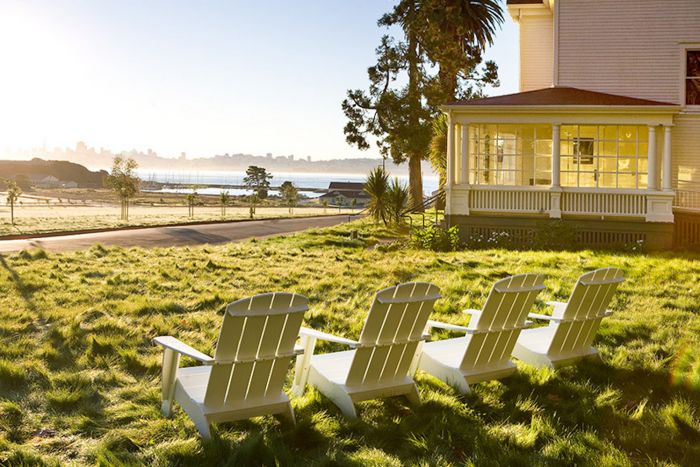 Photo by Kodiak Greenwood, courtesy of Cavallo Point Lodge
The Lodge honors its Fort Baker roots by fully utilizing its 24 Colonial Revival buildings, each of which was built between 1901 and 1915. Even then, developers knew the value of a great vista and positioned all construction to take advantage of the breathtaking San Francisco Bay scenery. These buildings now house the Lodge's two restaurants, administrative offices, and meeting rooms. Former officer's quarters serve as the resort's historic rooms and suites, each featuring expansive foyers, fireplaces, and front porches. The sleek contemporary rooms and suites, each featuring large picture windows that further emphasize the stunning views, are sustainably designed; construction of these quarters helped the resort to earn a LEED (Leadership in Energy & Environmental Design)gold certification.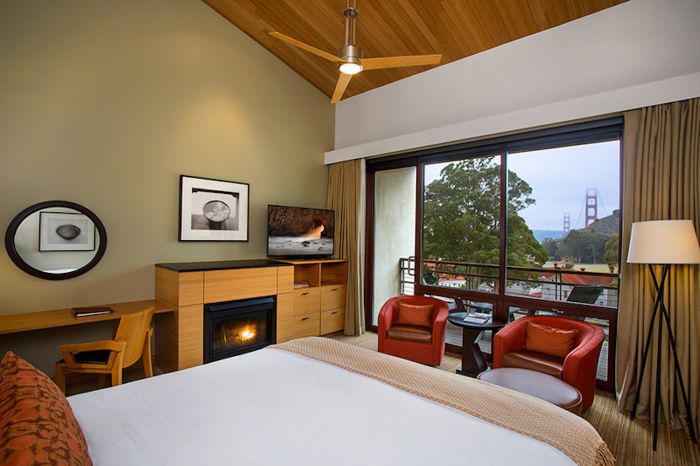 Photo by Kodiak Greenwood, courtesy of Cavallo Point Lodge
On any given day, Cavallo Point is host to couples of all ages, families, wedding parties, corporate retreaters…and well-behaved dogs. The Lodge is extremely dog friendly; beds, food, water bowls, and a welcome bag of treats, are all offered. Friendly pups are welcome on the main building verandas, and can be seen under foot and table as their owners dine and take-in the view.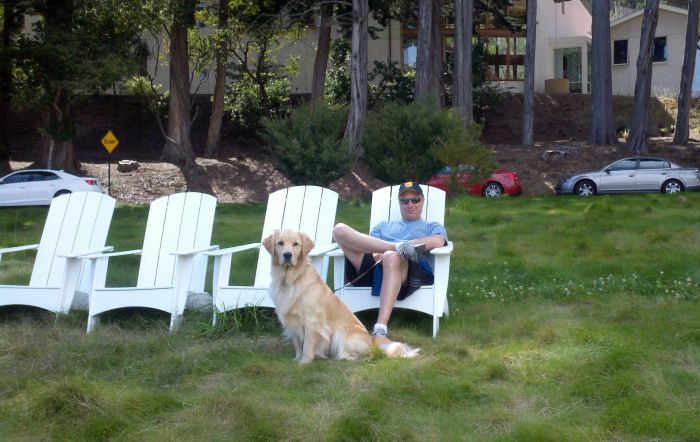 Photo by Fran Miller
Activity seekers can find hiking, morning yoga, or kite flying on the green expanse of the main parade ground. But the Vintage Electric Café bikes are alone worth a stay. These sleek and retro e-bikes allow for easy and endless exploration throughout the hilly terrain. (Pedal effortlessly to nearby Mill Valley's Mad Dogs & Englishman bike shop to peruse the brand's other models.) The Children's Bay Area Discovery Museum is within walking distance of The Lodge, and the Marine Mammal Center is also close-by. The Cavallo Point Cooking School provides hands-on classes within its state-of-the-art open kitchen. And tucked behind the resort's acclaimed Mercantile gift shop is Cavallo Point's Art Gallery – a small, yet atmospheric public space that stages works by such artistic luminaries as Imogen Cunningham, Ruth Asawa, and Ansel Adams.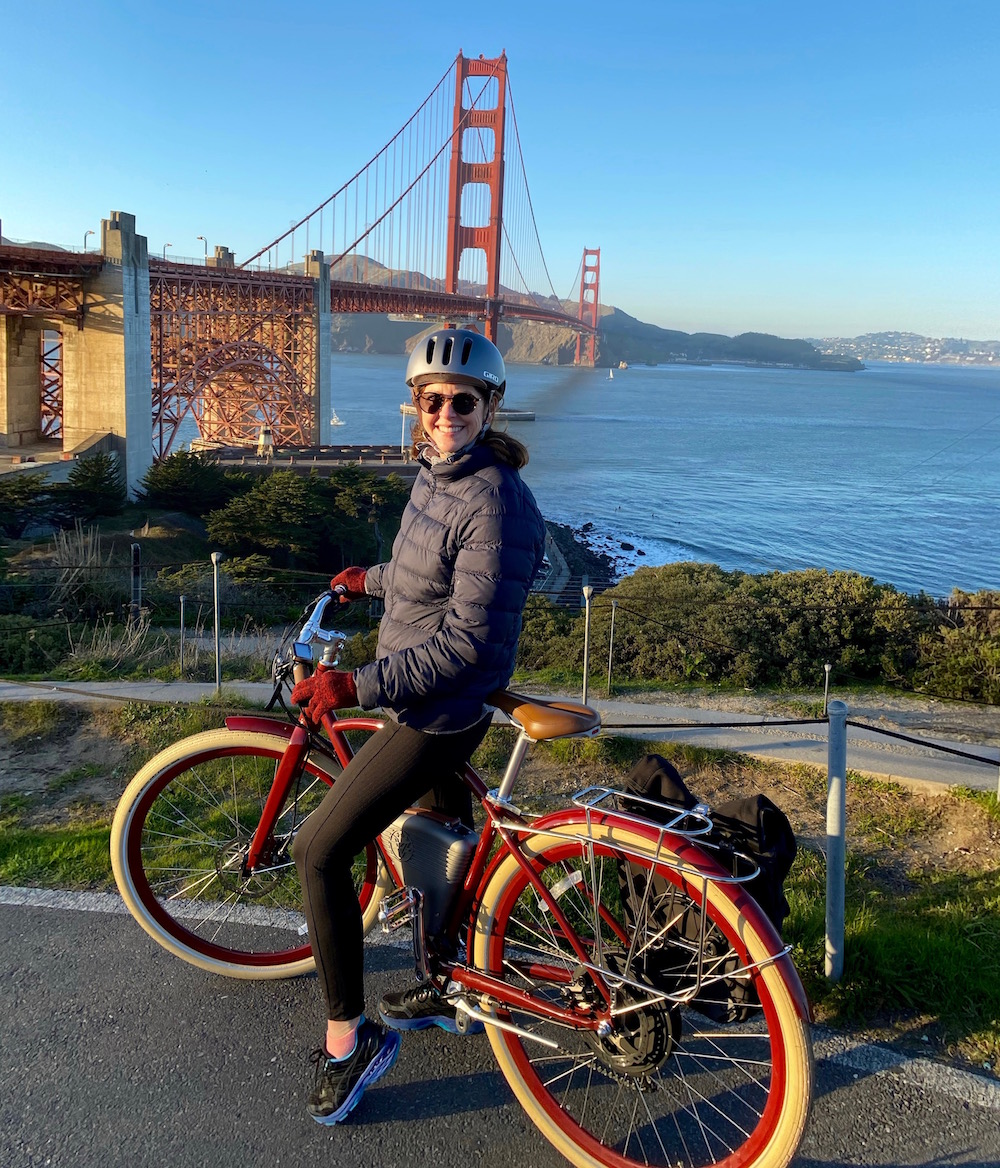 Photo by Dan Miller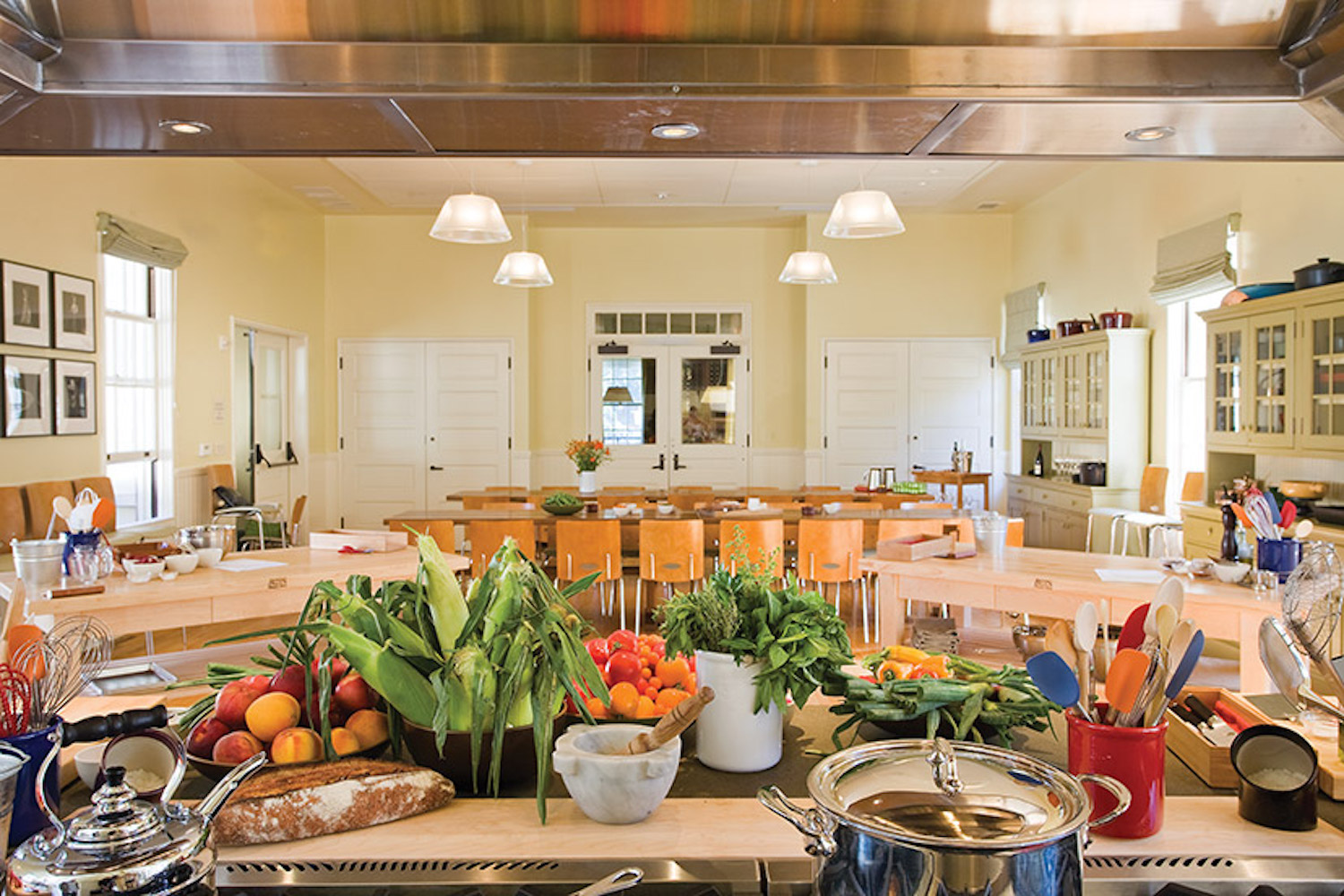 Cavallo Point Cooking School Kitchen. Photo by Kodiak Greenwood, courtesy of Cavallo Point Lodge
The Lodge offers shuttle service into downtown Sausalito where one can find an array of dining options, such as the stellar Poggio Trattoria or Sushi Ran, one of the country's most lauded Japanese restaurants. But with two dining spots on-site, Farley Bar and Murray Circle, guests often find no reason to leave the picturesque premises.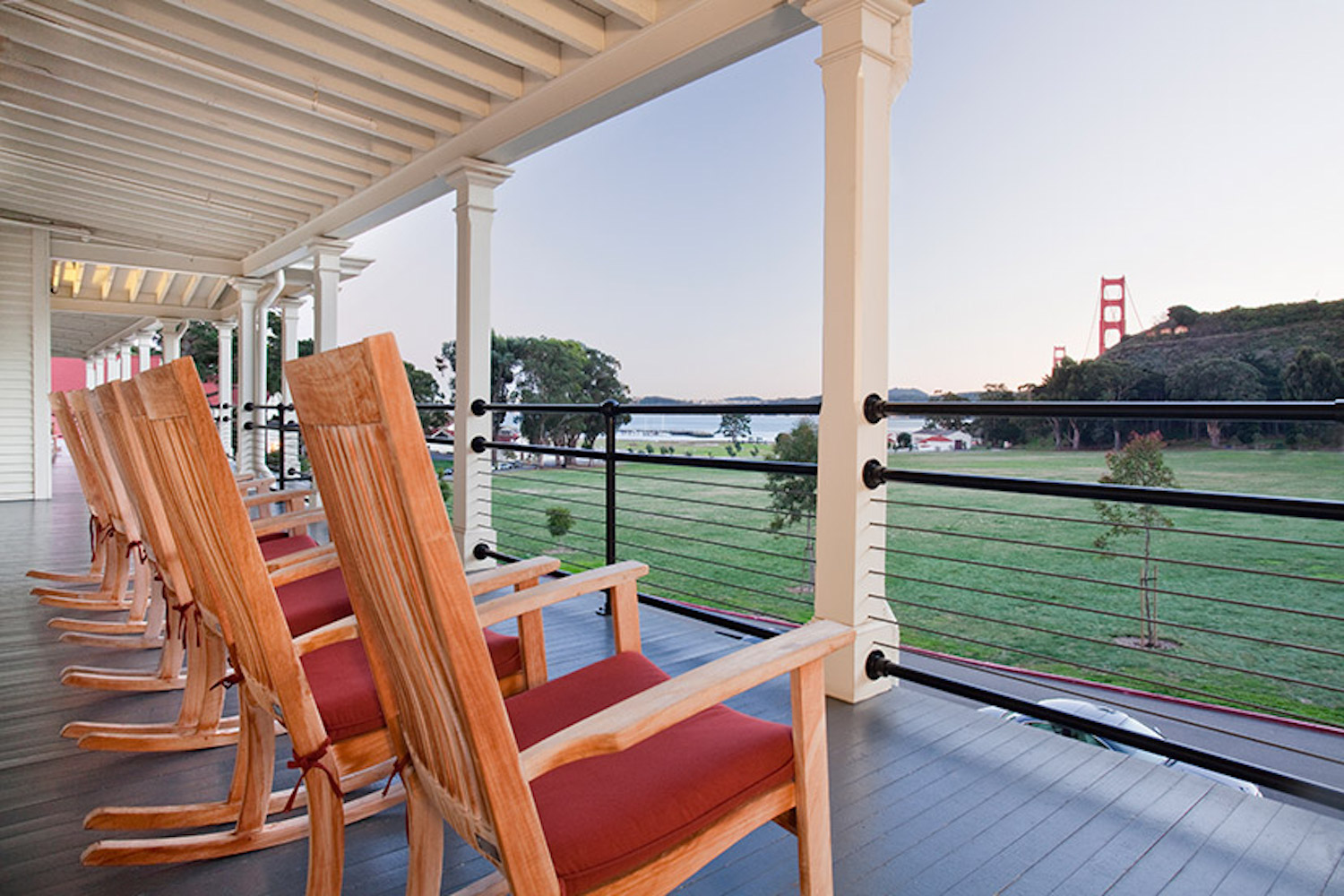 Photo by Kodiak Greenwood, courtesy of Cavallo Point Lodge