The History of Route 66 Comes to Life
Route 66 runs about 2,400 miles from downtown Chicago to the Santa Monica Pier in Los Angeles, crossing the Mississippi River and eight states. To drive it—which you can do in four days, assuming about 600 miles and 8 hours of driving per day --is to experience Americana. Completed in 1925, the highway was one of the nation's major first east-west roadways, giving smaller towns easier access to larger cities. Today, the stretch offers plenty of opportunities to experience American history along the way, with scores of kitschy shops, tourist traps, and giant road signs to take selfies in front of. If you want to experience it all firsthand and stay in some old and fun-but-funky motels along the way, the road trip could take weeks (if not months). If you want just some of the historical highlights and to stay in luxury, here's what we might suggest:
Start your journey (or end it) in Chicago with a stay at one of several five-stars hotels, such at Four Seasons, Ritz, Carlton, Peninsula, among others. The Windy City is rich with history, from its countless historic buildings and iconic architecture to music venues to the Art Institute.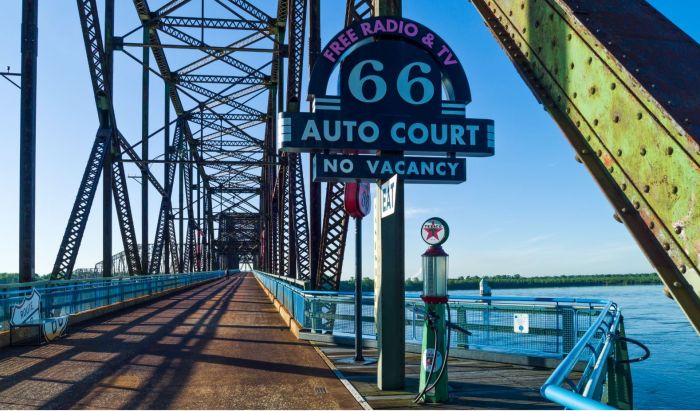 Head southwest from Chicago, crossing the Mississippi in about 4.5 hours at the Chain of Rocks Bridge just north of St. Louis. The mile-long bridge, which has a curious 30-degree turn midway across, was built in 1929 along with a dam to make it easier to boat across a series of shallow rock ledges that inhibited travel down the river.
St. Louis makes a good pit stop for lunch (or a visit to the Gateway Arch), with legendary southern food, live music, and an immersion in culture at BB's Jazz, Blues, and Soups.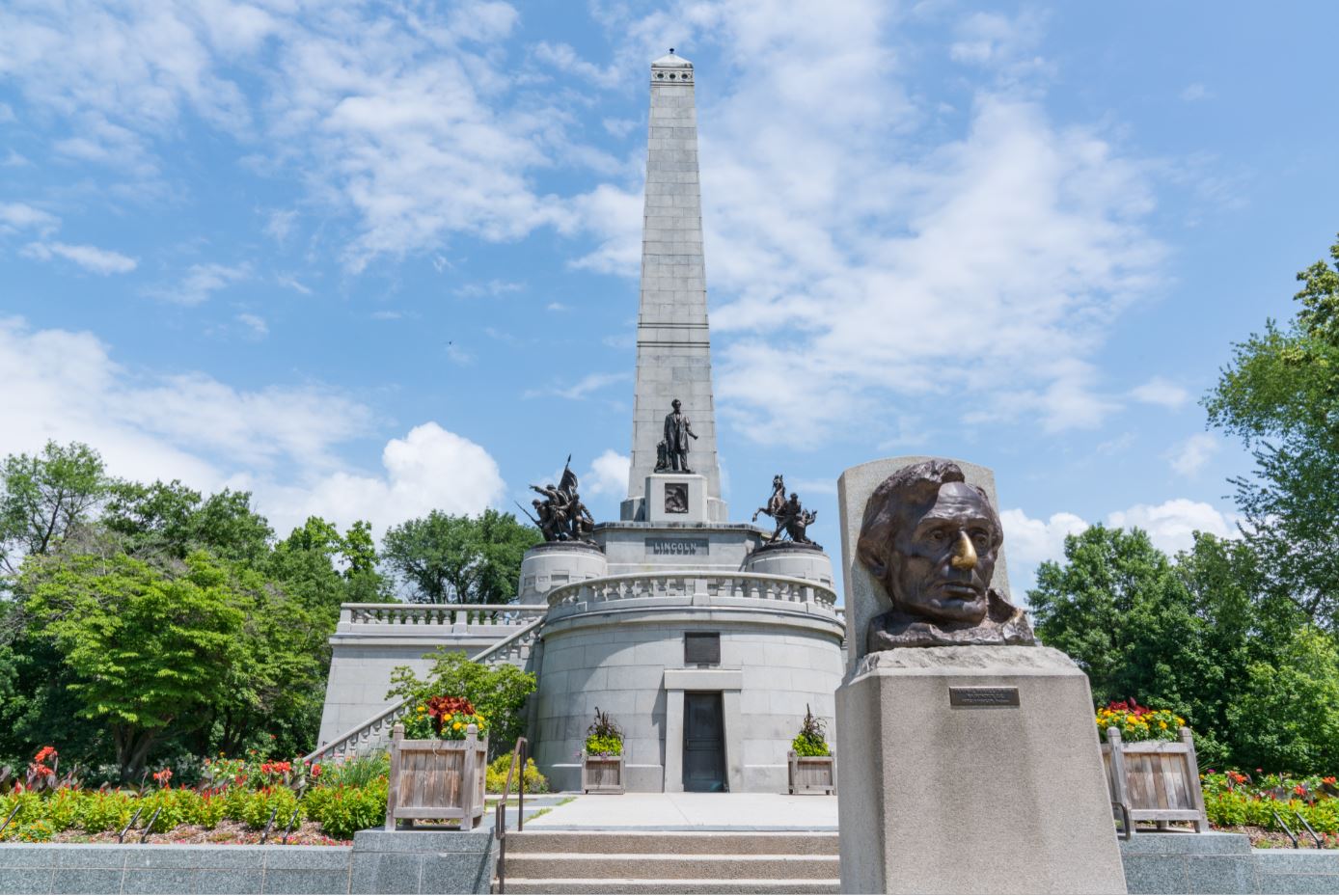 Home of Lincoln, Springfield Ill. - Shutterstock
A few more hours on the road after St. Louis will put you in Springfield, Missouri, where we suggest staying at the Hotel Vandivort, a beautifully appointed boutique hotel.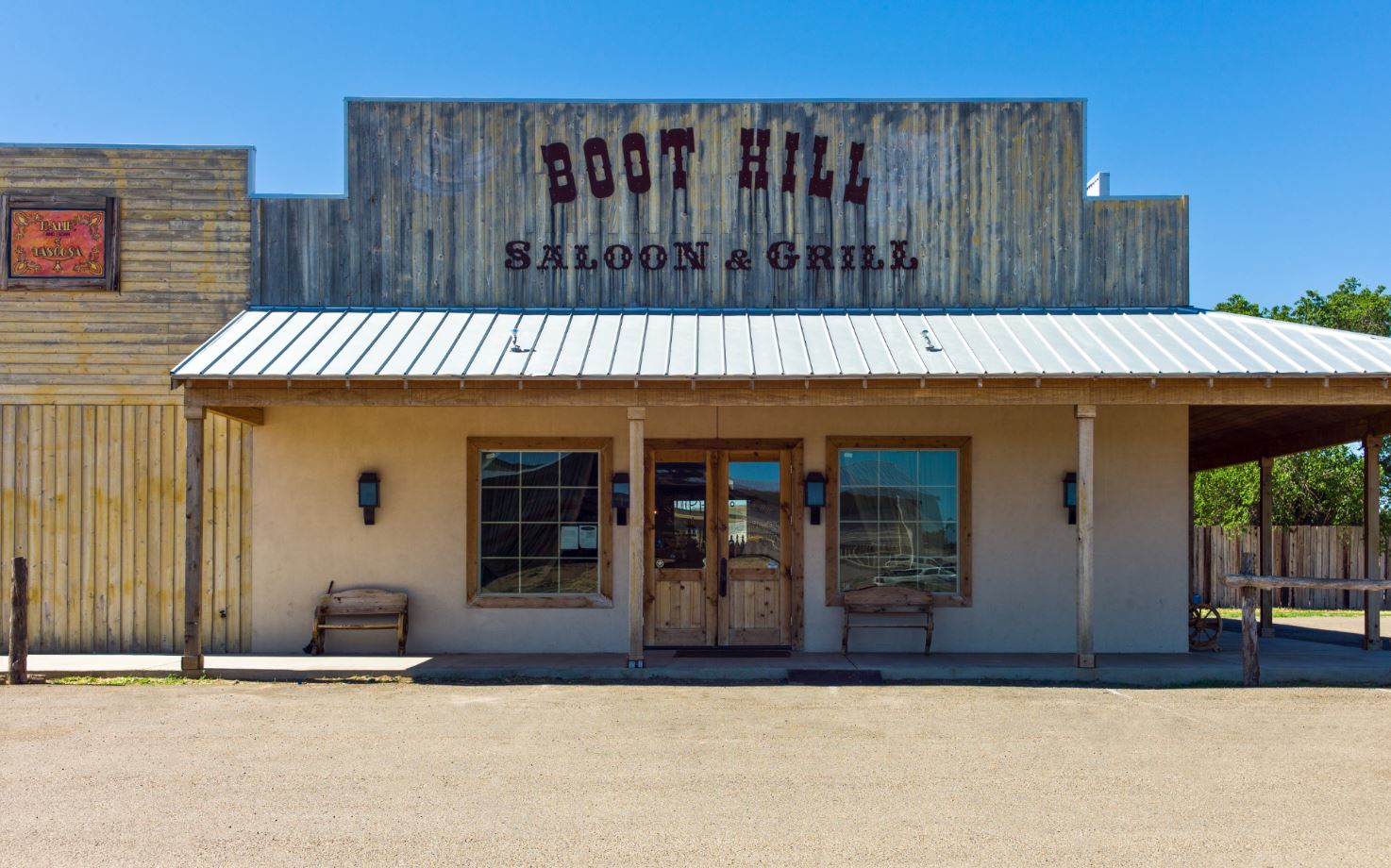 Amarillo Tx - Shutterstock
The next 8-hour stretch of driving is from Springfield to Amarillo, Texas, passing through Tulsa and Oklahoma City, along the route that many people from the Southern Plains took fleeing the Dust Bowl of the 1930s. (Think Grapes of Wrath in a convertible.) When you get to Amarillo, visit the Route 66 Historic District for museums, shops, and restaurants. If you're staying in Amarillo, the Barfield is a new luxury boutique hotel opening January 2021.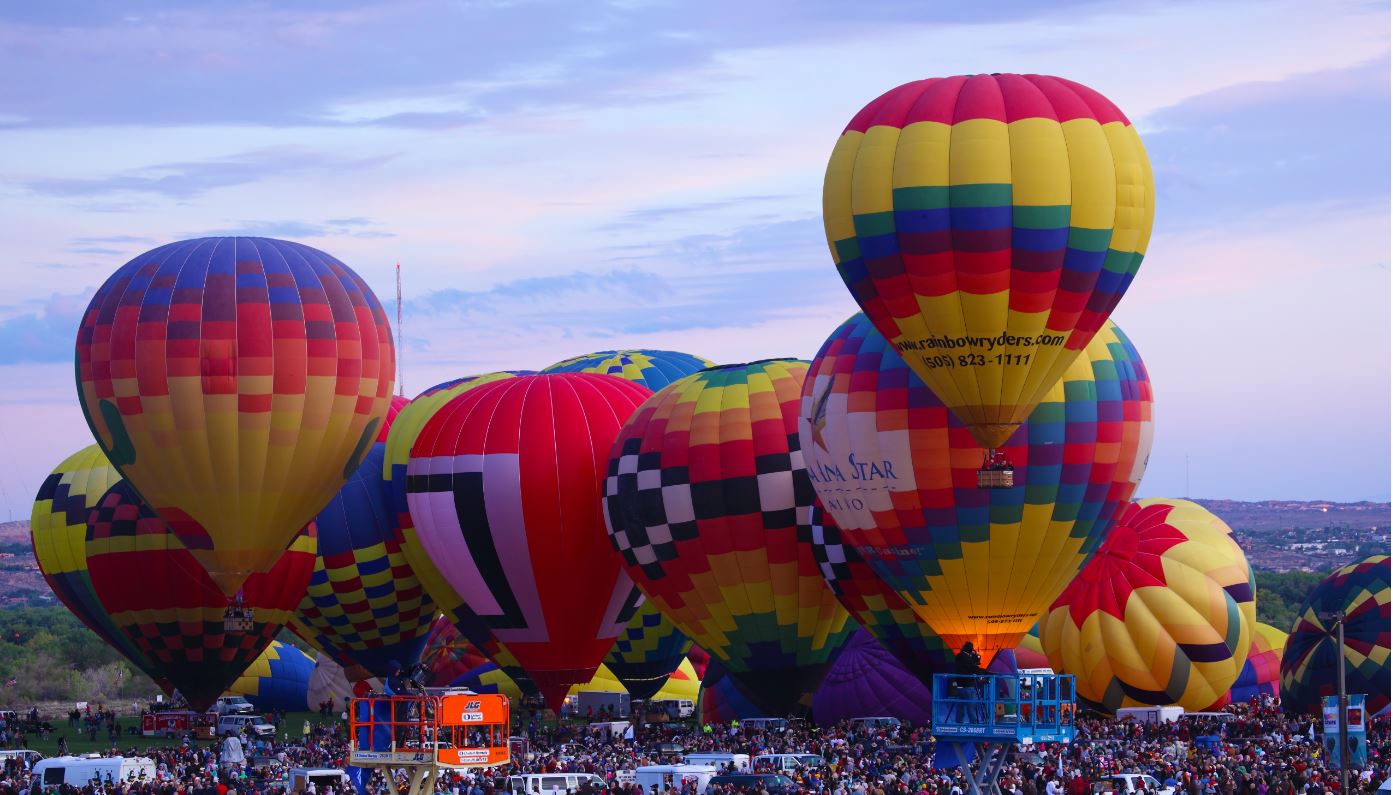 Albuquerque Balloon Festival - Shutterstock
Your next 8 hours across Route 66 will take you from west Texas through New Mexico and about half of Arizona. Albuquerque makes a good spot to break for lunch or a pit stop to visit art galleries or various Native American and Hispanic museums.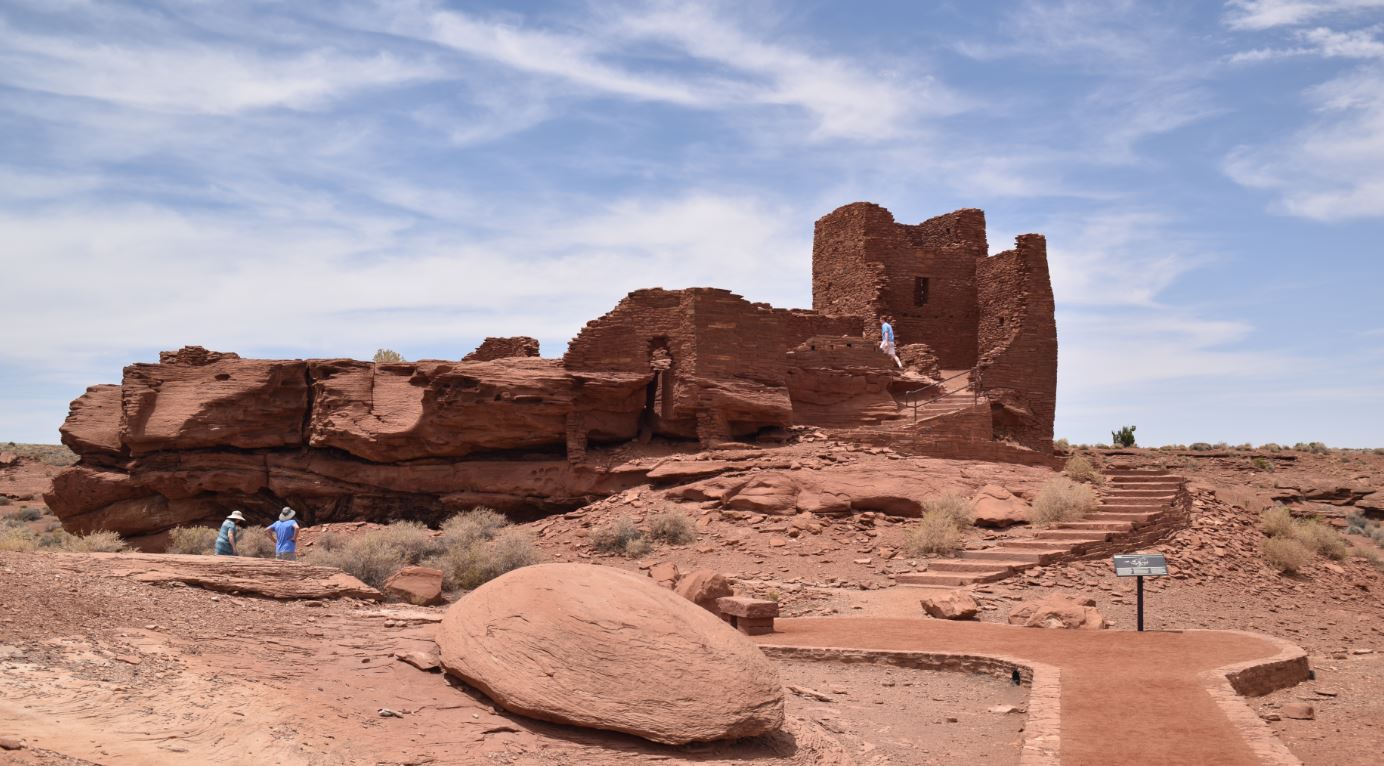 Flagstaff, AZ Wupatki National Monument - Shutterstock
In Arizona, Flagstaff is right on Route 66, but we might suggest driving about an hour south to stay in Sedona, with has several very nice boutique hotels and high-end resorts, including L'Auberge de Sedona. You can hike or camp in the area's beautiful National Forests or drive about an hour and a half north of Flagstaff to the Grand Canyon to experience some geologic history.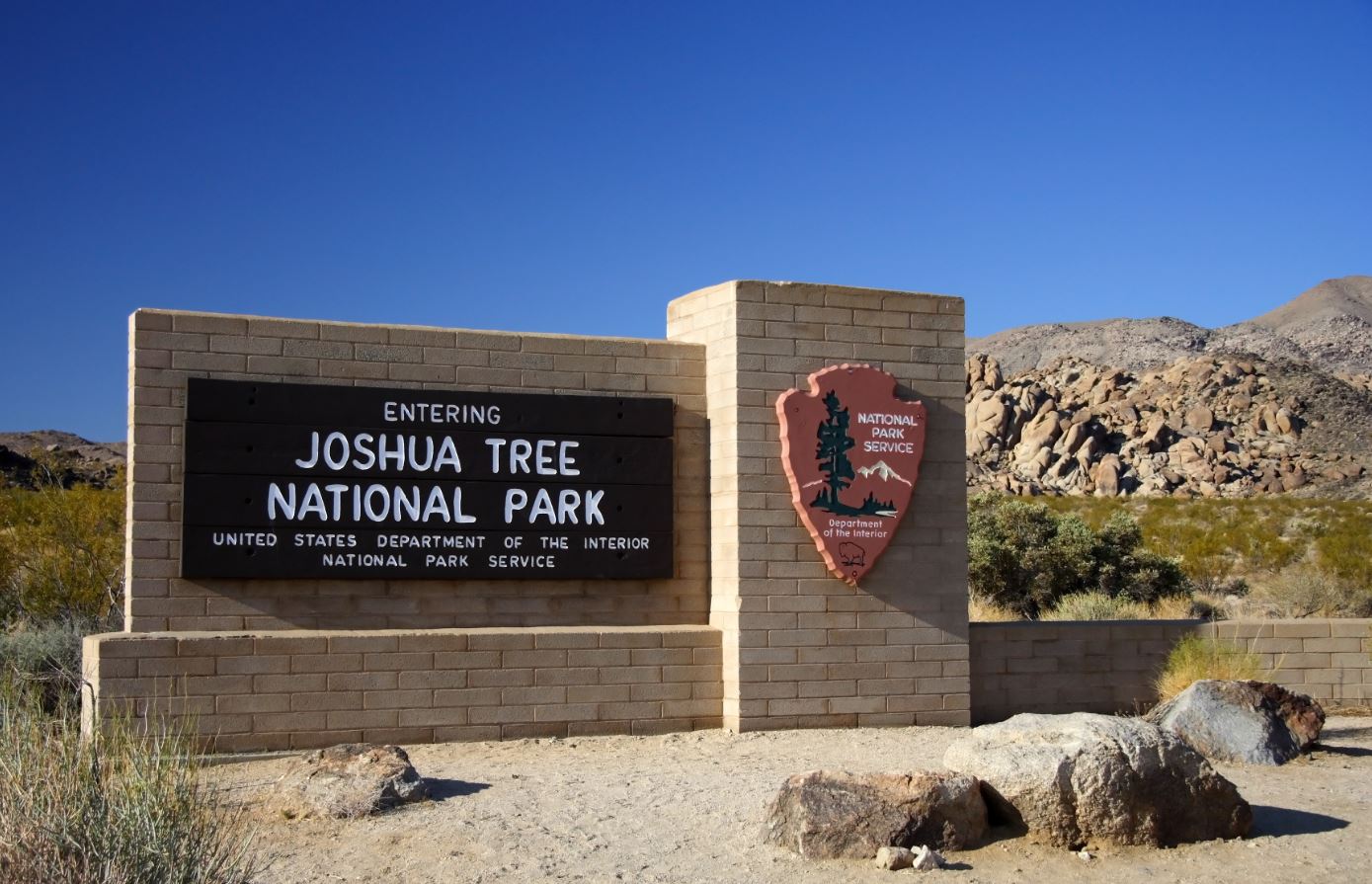 Joshua Tree - Shutterstock
The final 8-hour stretch takes you from Arizona through Southern California to Los Angeles. Feel free to stop in Joshua Tree National Park or Palm Springs for scenic outdoor recreation or to sit by the pool with a martini like Frank Sinatra, respectively.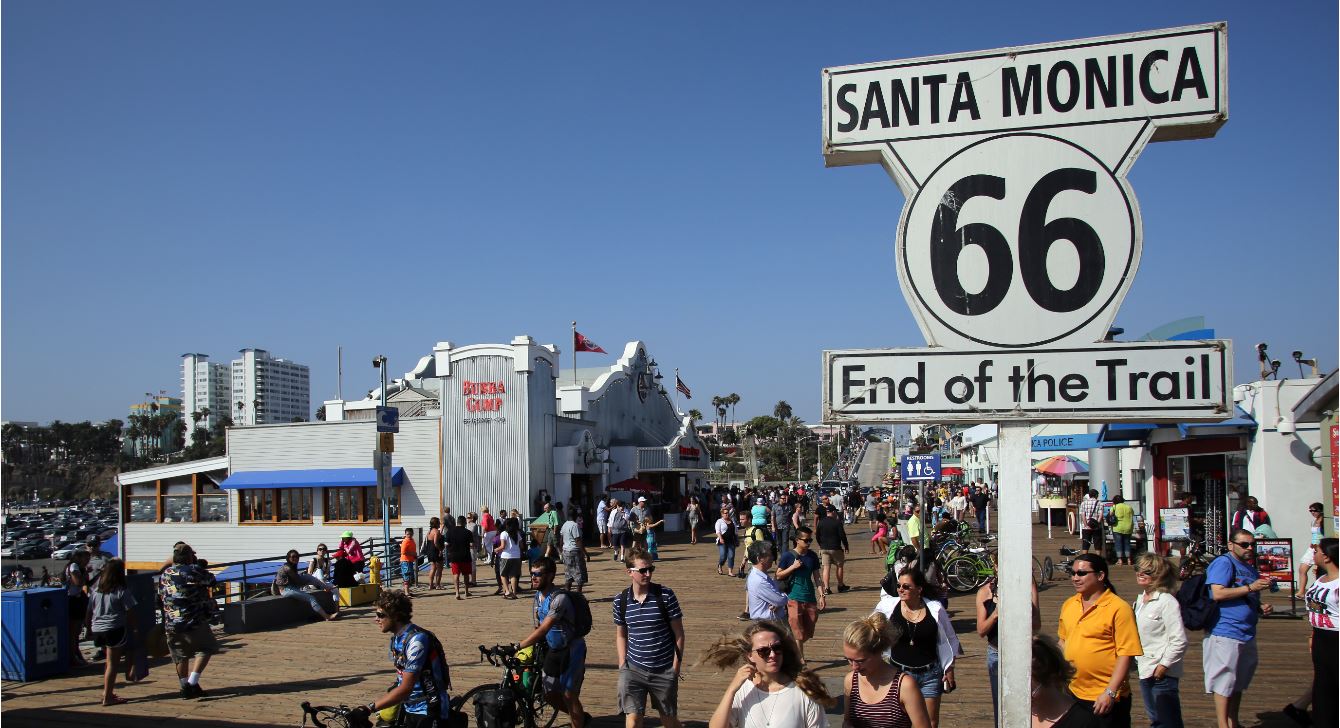 Once you get to LA, stroll the Hollywood Walk of Fame to experience a bit of cinema's Golden Age, and then continue to Santa Monica (or Venice Beach), the pier, and some of California's most iconic beaches. Take your pick of high-end hotels in Los Angeles: the Ritz-Carlton downtown, the Beverly Wilshire in Beverly Hills, or Shutters on the Beach in Santa Monica.
If you just drove 2,400 miles in four days, you deserve to relax on the beach awhile.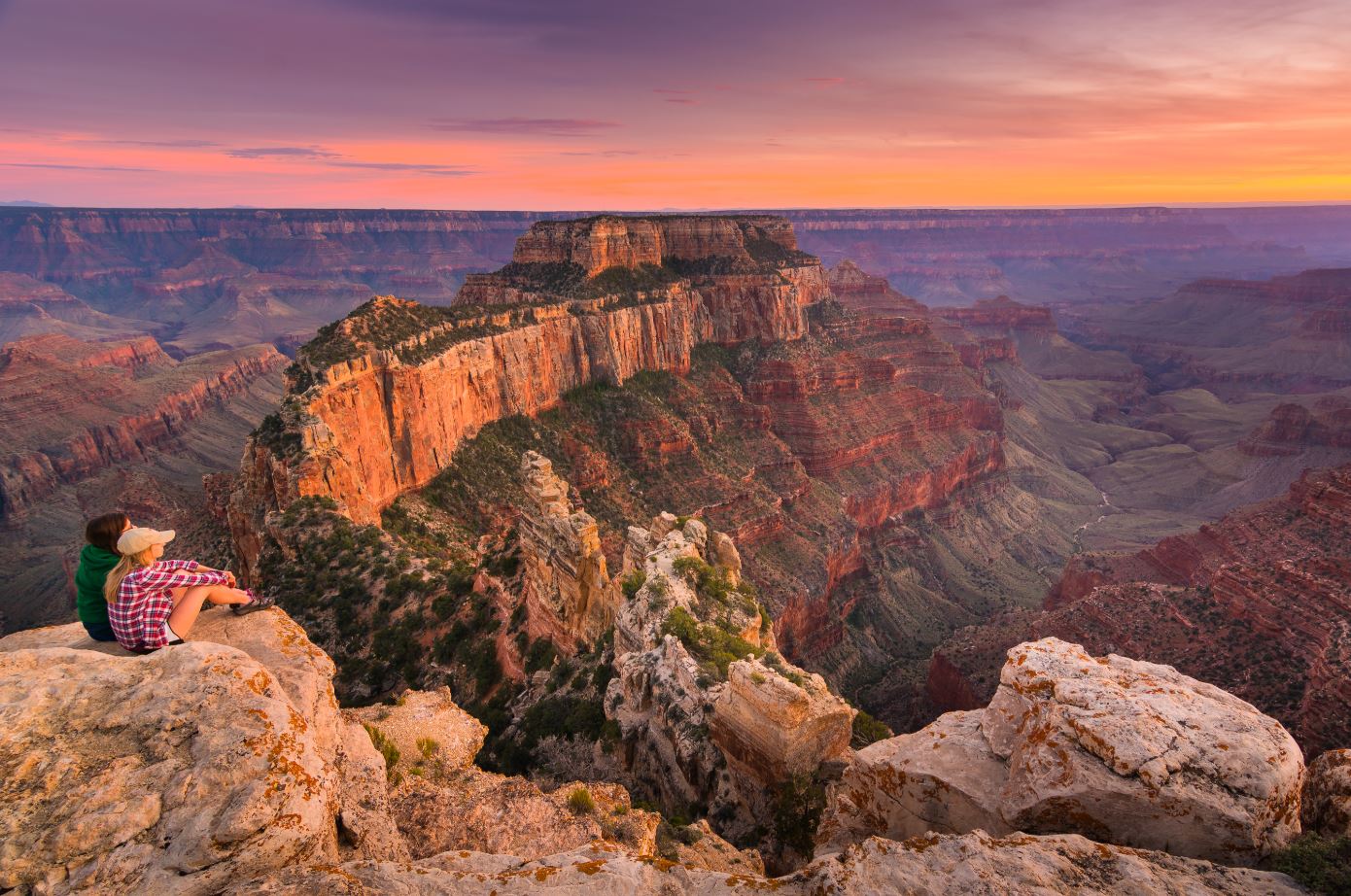 The Grand Canyon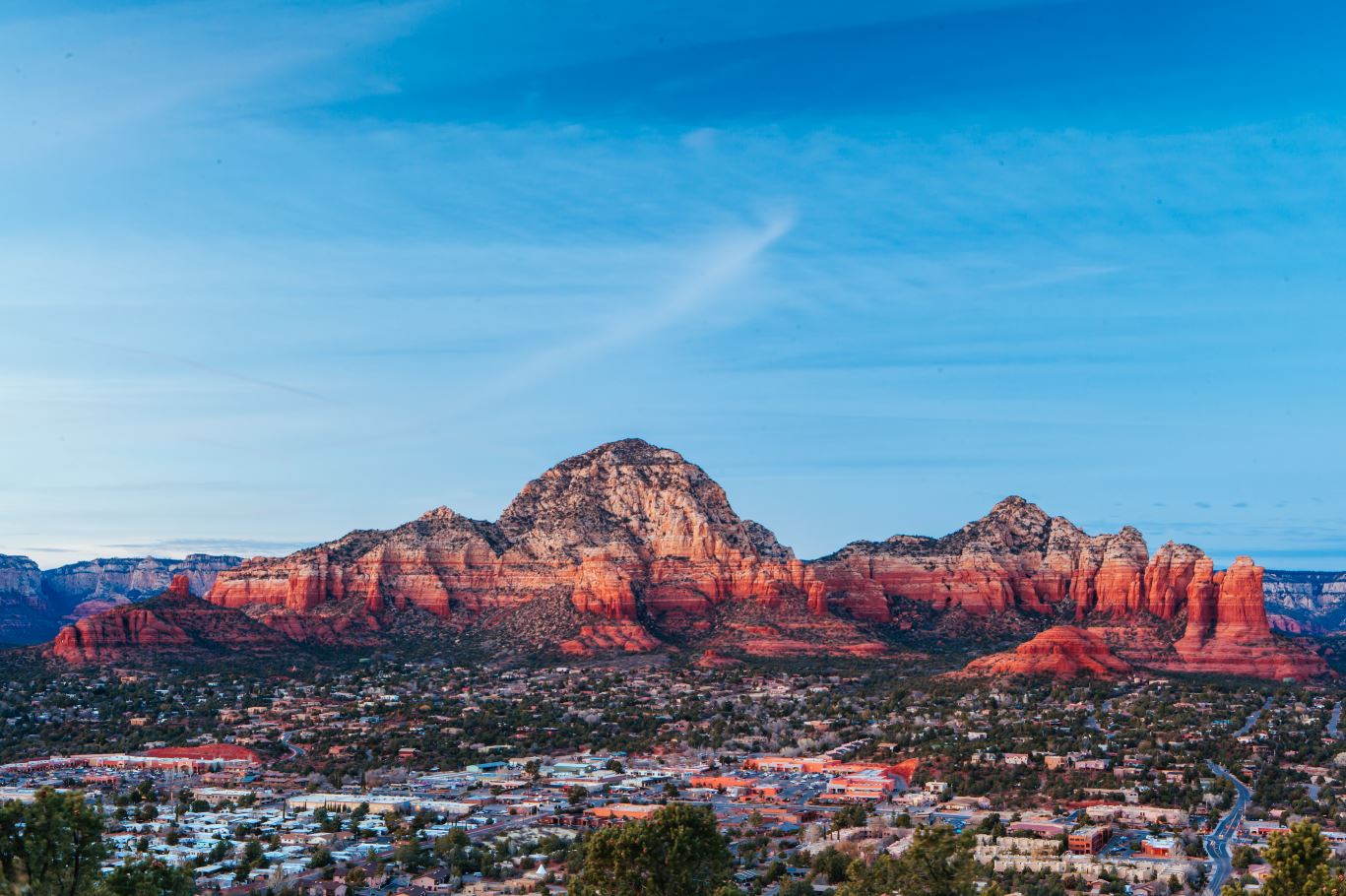 The Serene City of Sedona - Here You'll Find The 5 Star Enchantment Resort & Spa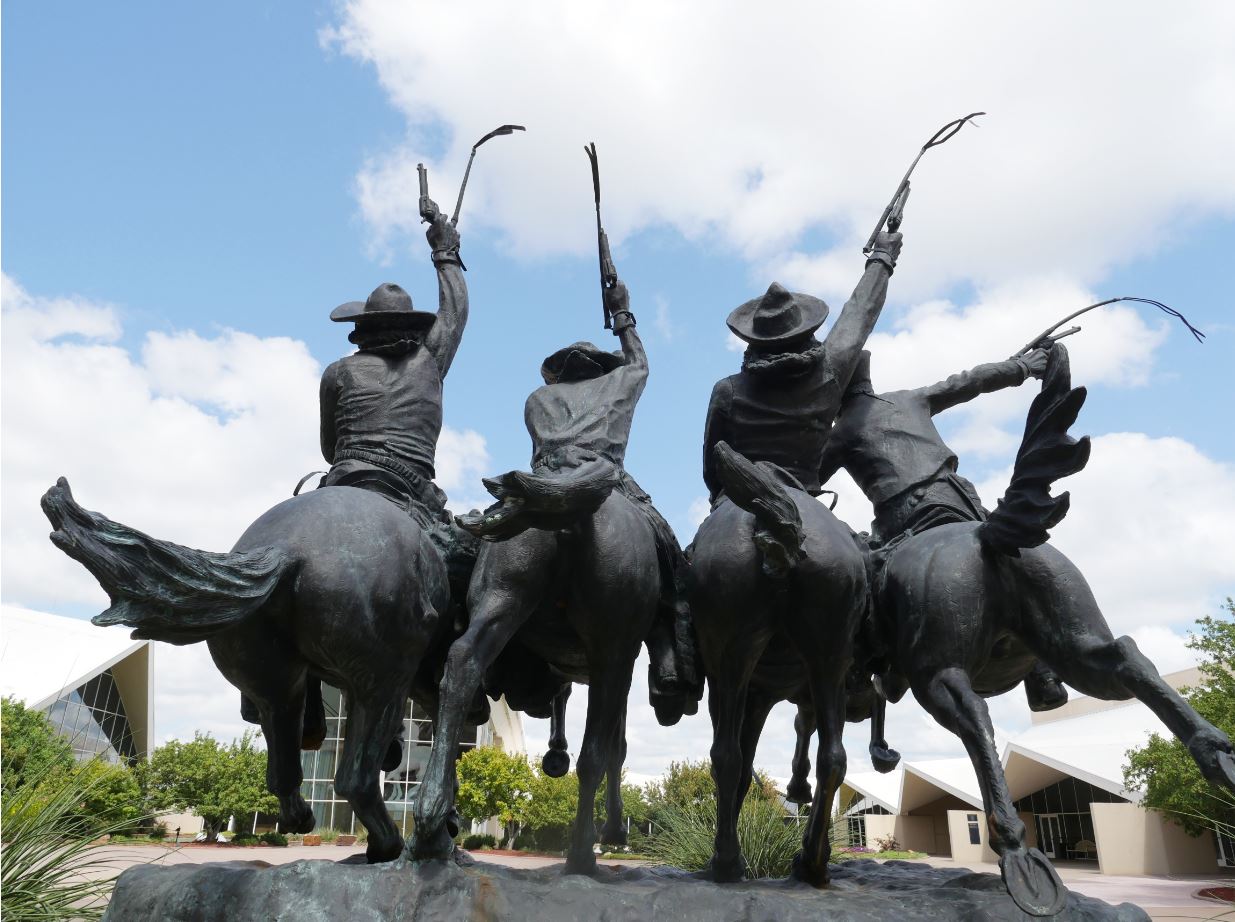 National Cowboy & Western Heritage Museum in Oklahoma City.