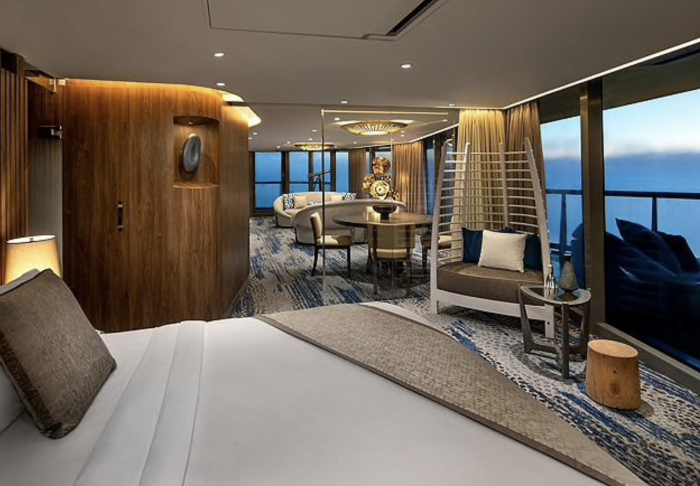 Photo courtesy of Celebrity Cruises
Now that you are vaccinated, it's time to make plans to take a cruise of your lifetime. If you have dreamed to explore the Galapagos Islands, you can this summer onboard the luxurious state-of-the-art mega-yacht, Celebrity Flora. She resumes sailing to the awe-inspiring Galapagos Islands this July, 2021. The 100-guest ship offers all-suites, new dining venues and an open-air stargazing platform.
Her first seven-nights sailing is July 4, 2021, beginning on Baltra Island, an area that served as a U.S. military base to protect the Panama Canal from enemy attack. Now the cactus-strewn landscape of Baltra is home to the region's main airport.
The all-inclusive package awaits once you board the luxe ship with dining opportunities crafted by a Michelin-starred chef and unlimited beverages, Wi-Fi, and room service. Sleep on premium linens, slip on premium bathrobes and drink pure water from an integrated drinking water filtration system in each suite. Chocolates and bath products are sourced locally from Ecuador.
This beautiful ship sets sail for 12 ports in 7 nights around some of the most unique wildlife habitats in the world.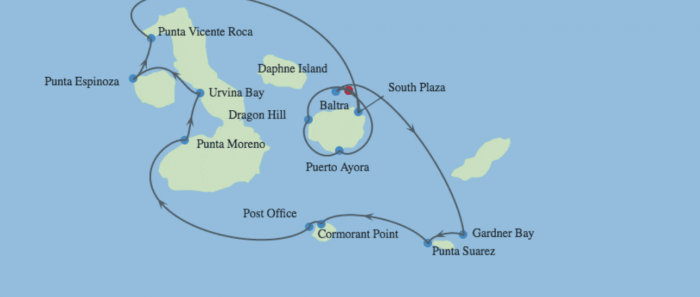 Photo courtesy of Celebrity Cruises
Cruise to see wildlife at the satellite volcanic cone, Daphne Major located north of Santa Cruz Island. This an important breeding site for blue-footed boobies. The cliff shore of the island is home to sea lions, pelicans, blue-footed boobies, and tropical birds which can be observed during the circumnavigation of the island.
Expert-led ecological seminars enrich the cruise experience in the Galapagos. Off the ship, passengers have use of wet suits, snorkel equipment and can take excursions led by Galapagos National Park naturalists.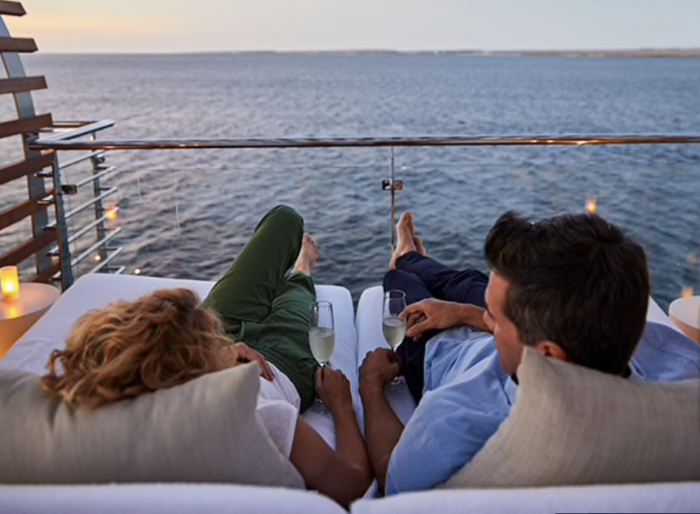 Photo courtesy of Celebrity Cruises
The beach at Gardner Bay offers sparkling white sand, and one of the best places to relax and swim in the Galapagos. It's home to an important sea lion colony in the archipelago, and also is a nesting site for sea turtles. Three species of Darwin's finches and Española mockingbirds are known to be in this area.
Other ports include Punta Suarez, the oldest island in the Galapagos. There is an abundance of wildlife starting with a colony of sea lions greeting the boat's arrival. Nearly the world population of waved albatross reside here. Take a cliffside hike with a naturalist to a towering water lava fissure.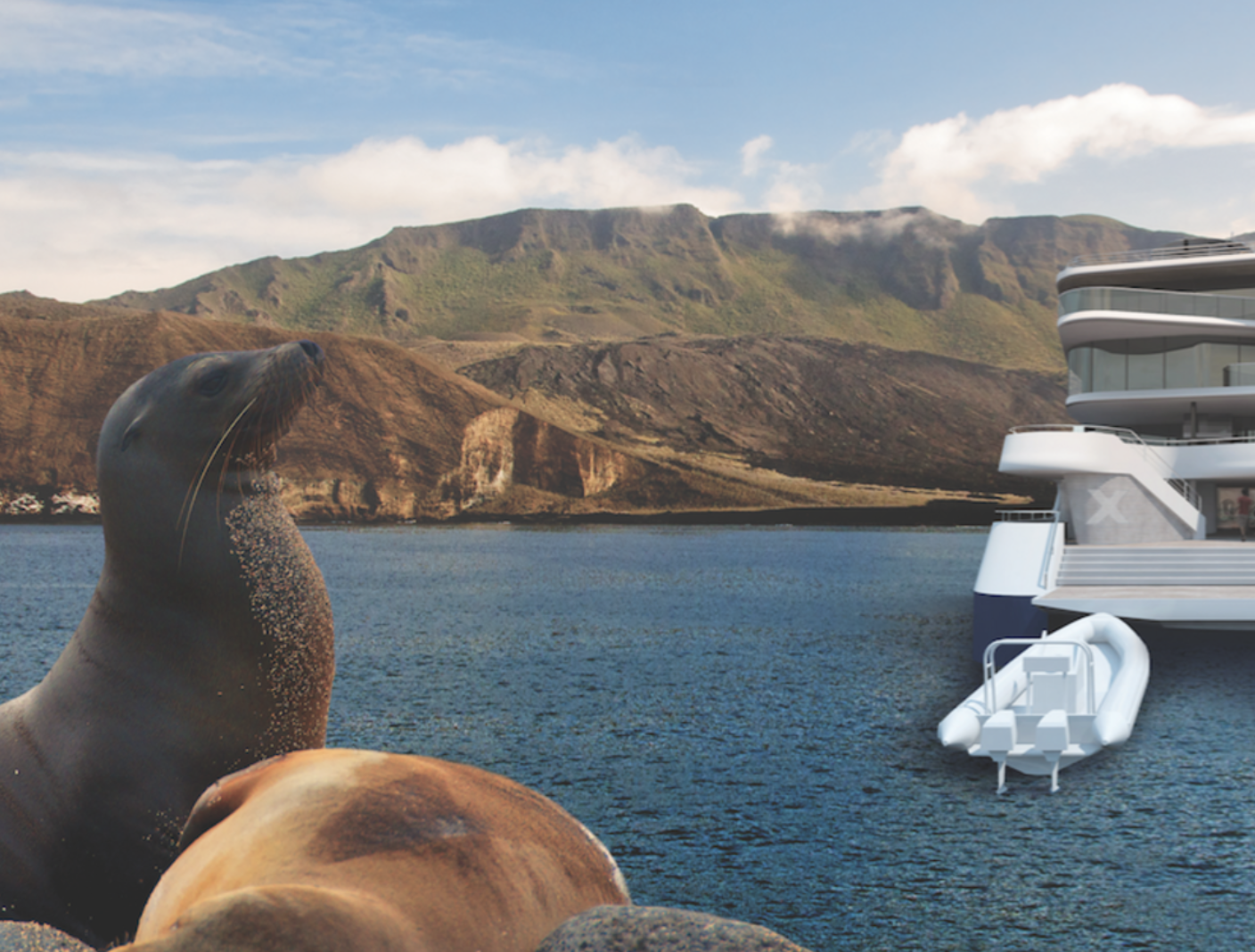 Photo courtesy of Celebrity Cruises
Cormorant Point, Floreana Island was where Charles Darwin met the island's Governor at the first capital of the Galapagos. There is a lagoon filled with flamingos, white-cheeked pintail ducks and a nesting site for sea turtles. When you land, be sure to notice the green-hued sand when you explore the area.
On the same day, visit the rich in history Post Office Bay, established in 1793. Outbound ships would pick up mail from whalers, pirates and buccaneers. Visitors leave an addressed postcard in the barrel to have it delivered to their home as a souvenir.
Each day is a new port or two, new sights to see, and wonderful new adventures to experience to appreciate the uniqueness of the Galapagos Islands.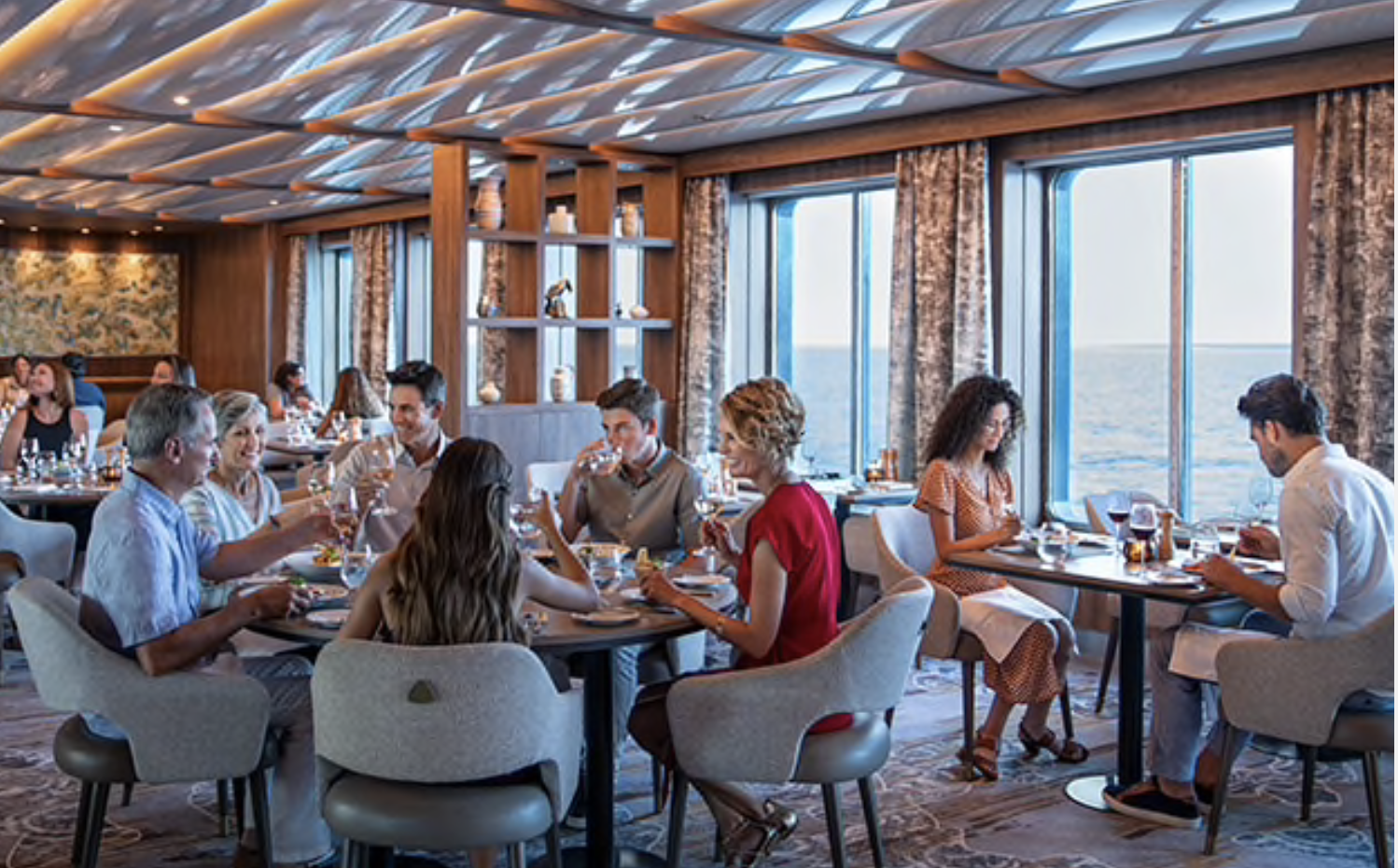 Photo courtesy of Celebrity Cruises
Other Galapagos Island cruises on Celebrity Cruises included the award-winning Celebrity Xpedition setting sail on July 24, 2021, and the exclusive and intimate Celebrity Xploration sailing again on September 18, 2021.
Each luxury ship offers unique itineraries, attentive staff and all-inclusive packages ranging from 10 to 16 nights.
For a list of cruise dates, ports and itineraries, visit Celebrity Cruises.