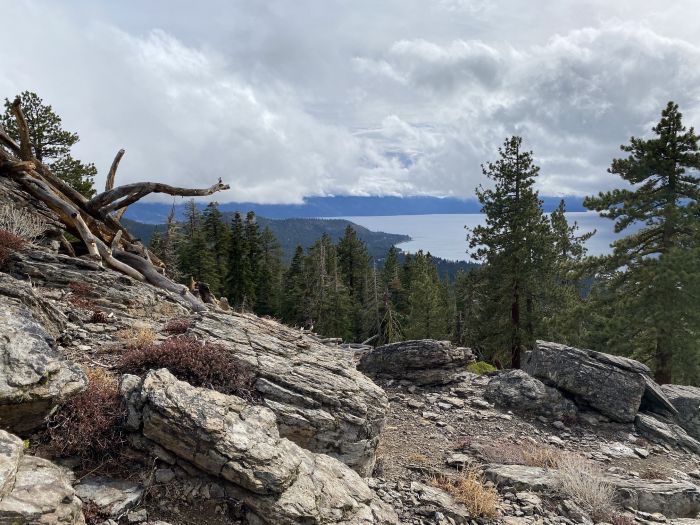 Cynthia Dial
"Look at this view," said Scott Hillock, a local guide with the Tahoe Adventure Company, as we edged to the side of the path for a hiker to pass. "And it gets better," he assured us as we continued along the trail. With my daughter, Kathryn, we three negotiated the area's popular Picnic Rock hike, a 1.5-mile trek along the celebrated Tahoe Rim Trail (at 165 miles in length, it circumnavigates Lake Tahoe). As promised, the reward at the top was indeed better – a surround-sound-like panorama of the lake and its encircling peaks – and as the trail's name suggests, a massive rock upon which it would be perfect to picnic.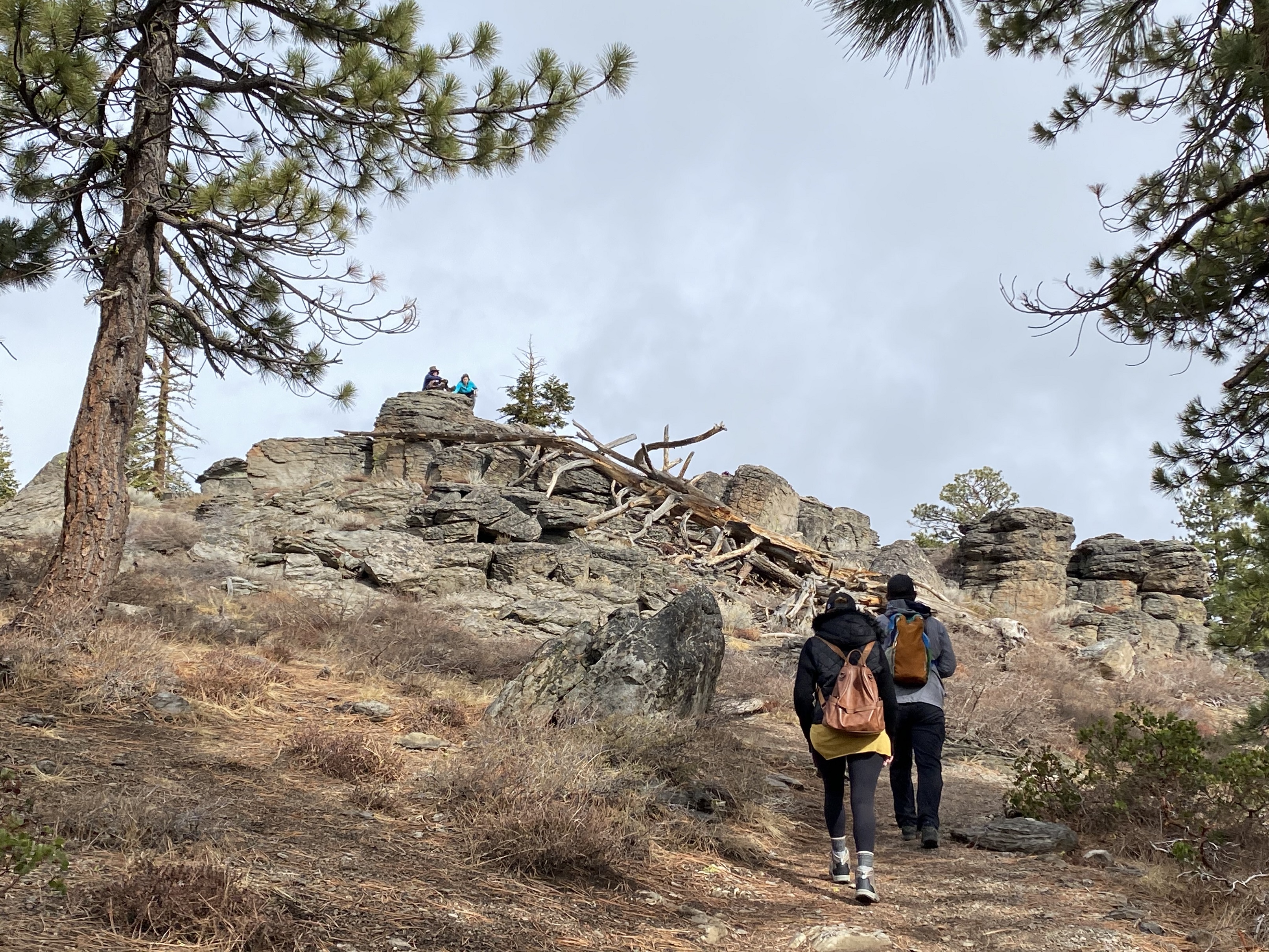 Cynthia Dial
This trip was a debut of sorts, not an unveiling for me, but for the region itself. And from our visit, my conclusion was definitive: After more than a year lost to the pandemic, followed by a season that wasn't because of a raging fire affecting its geographic neighbor South Lake Tahoe, the destination of North Lake Tahoe is on the rebound – in a big way.
With plein air perks being the name of today's travel game, imagine an area both pristine in its beauty and plentiful in its mostly out-of-door happenings and you've found the definition of a flawless getaway, circa 2022.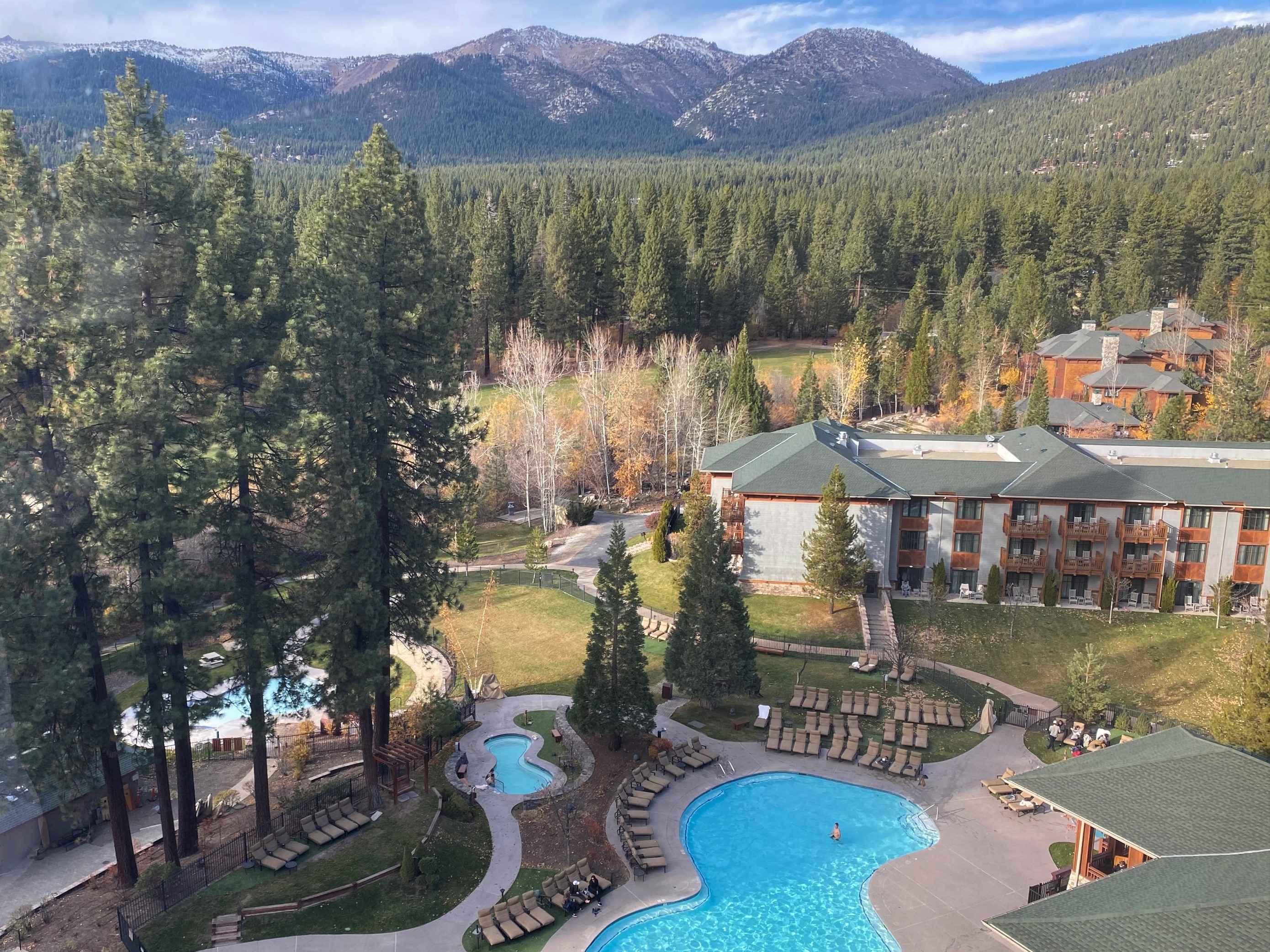 Cynthia Dial
Our home for this adventure was Hyatt Regency Lake Tahoe Resort Spa & Casino (Incline Village, NV), an impressive lakefront resort amid the Sierra Nevada Mountains that grabbed our attention at its entrance with a lobby that revolved around a vast stone fireplace. Adding to its allure was a 24-hour casino, the lake's only floating pier bar, a private beach, a year-round swim-in/swim-out heated pool, a state-of-the-art fitness center (complete with Peloton bikes), the Stillwater Spa and its minutes-away location from Diamond Peak Ski Resort.
North Lake Tahoe is a year-round destination that straddles two states (two-thirds in California, one-third in Nevada). Averaging 274 annual days of sunshine, the region has four distinct seasons and is situated in a setting of massive granite mountains, white sand beaches and rocky coves – all overlooking a cobalt alpine lake (North America's largest and the nation's second deepest).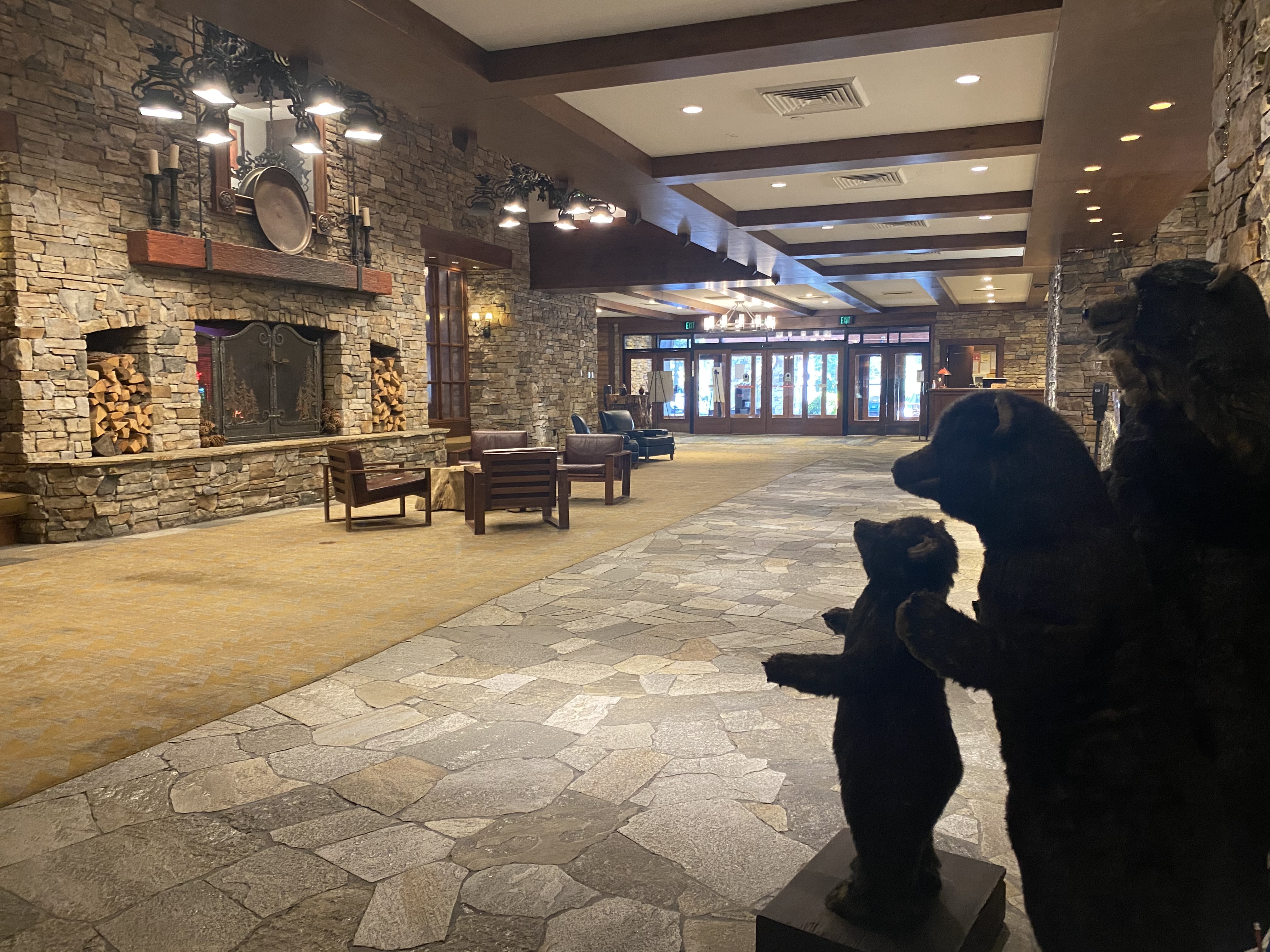 Cynthia Dial
Winter translates to snow sports – snowboarding, snowshoeing, ice skating, sledding, cross country skiing (in addition to lake surfing) – and is the home to the continent's highest concentration of ski resorts. Among these resorts is Palisades Tahoe (known as Squaw Valley until 2021), which was the site of the VIII Olympic Winter Games in 1960. This European-style village is complete with stone walkways that meander amid an assortment of bars, restaurants and boutiques.
The transition from winter's chill to warmer weather seasons can mean spring skiing in the morning and activities including hiking and more in the afternoon. The best North Lake Tahoe hiking trails range from easy strolls to steep switchbacks into the clouds.
North Lake Tahoe
Summer is defined by action – whether it's golfing the area's six championship courses and four executive links or partaking in such water activities as fishing, kayaking, paddle boarding, canoeing, jet skiing and power boating. This season's rafting can be as simple as a leisurely float along the Truckee River from Tahoe City to the River Ranch Restaurant & Bar for lunch. For the more sedate, there are paddlewheel cruises on the Tahoe Gal or Tahoe Cruz, scenic daytime cruises and sunset dinner cruises.
And then there's fall, also known as North Lake Tahoe's secret season. In short, it's a smaller sampling of around-the-year activities – absent the crowds.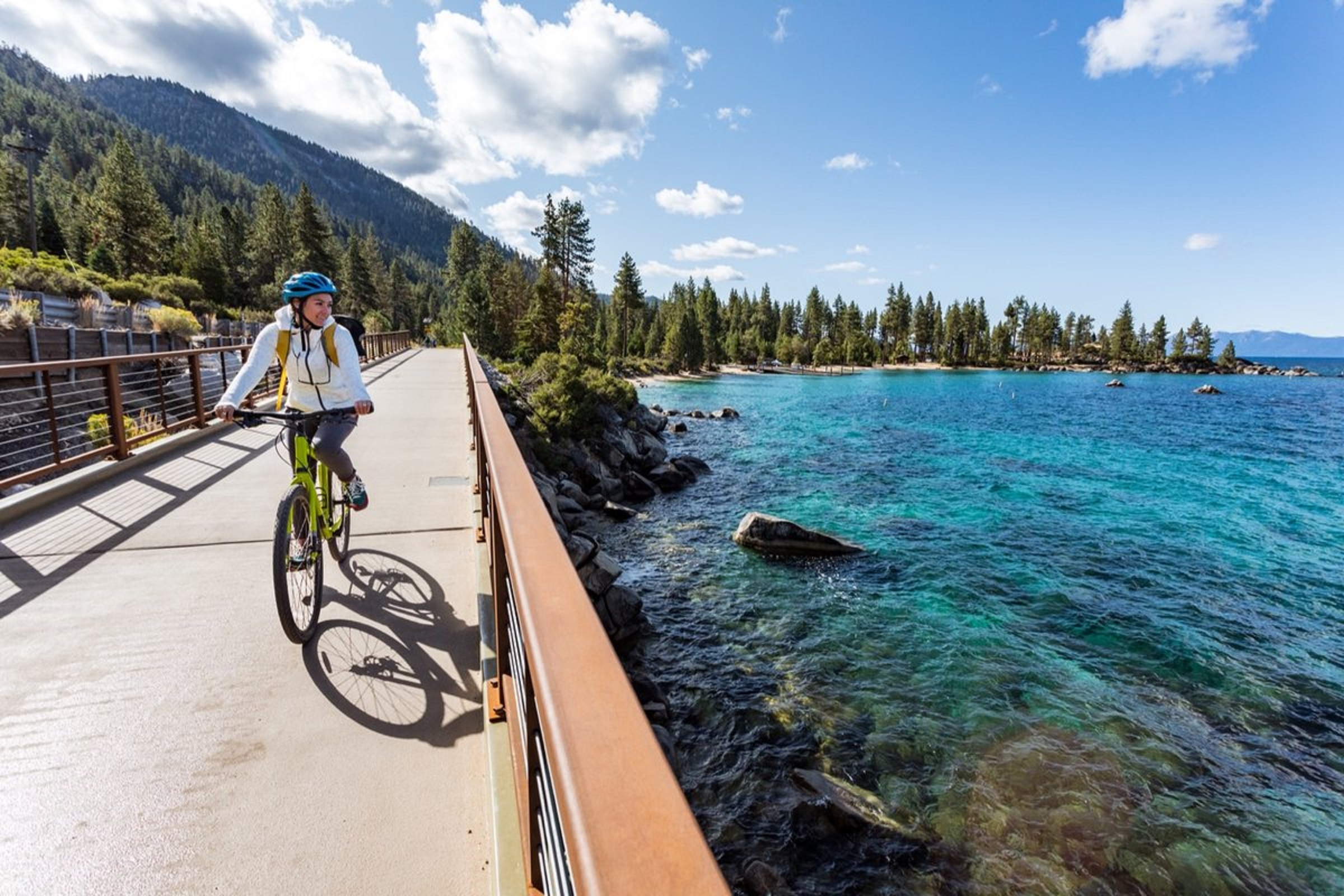 North Lake Tahoe
In addition to its four-season fun, the region is enhanced and unified by a dozen towns – each with its own personality and bonded by a spirit of adventure. For a bit of insight into this team of 12, here's a peek into some of North Lake Tahoe's towns.
Located on the lake's shores, Tahoe City is a town where smiling, friendly locals give nods of welcome to out-of-town visitors as quickly as to their next-door neighbors. Along its waterfront bluff is the town's signature icon, Penny Bear, an oversized 13-foot, 5,700-pound bear statue covered in more than 200,000 pennies.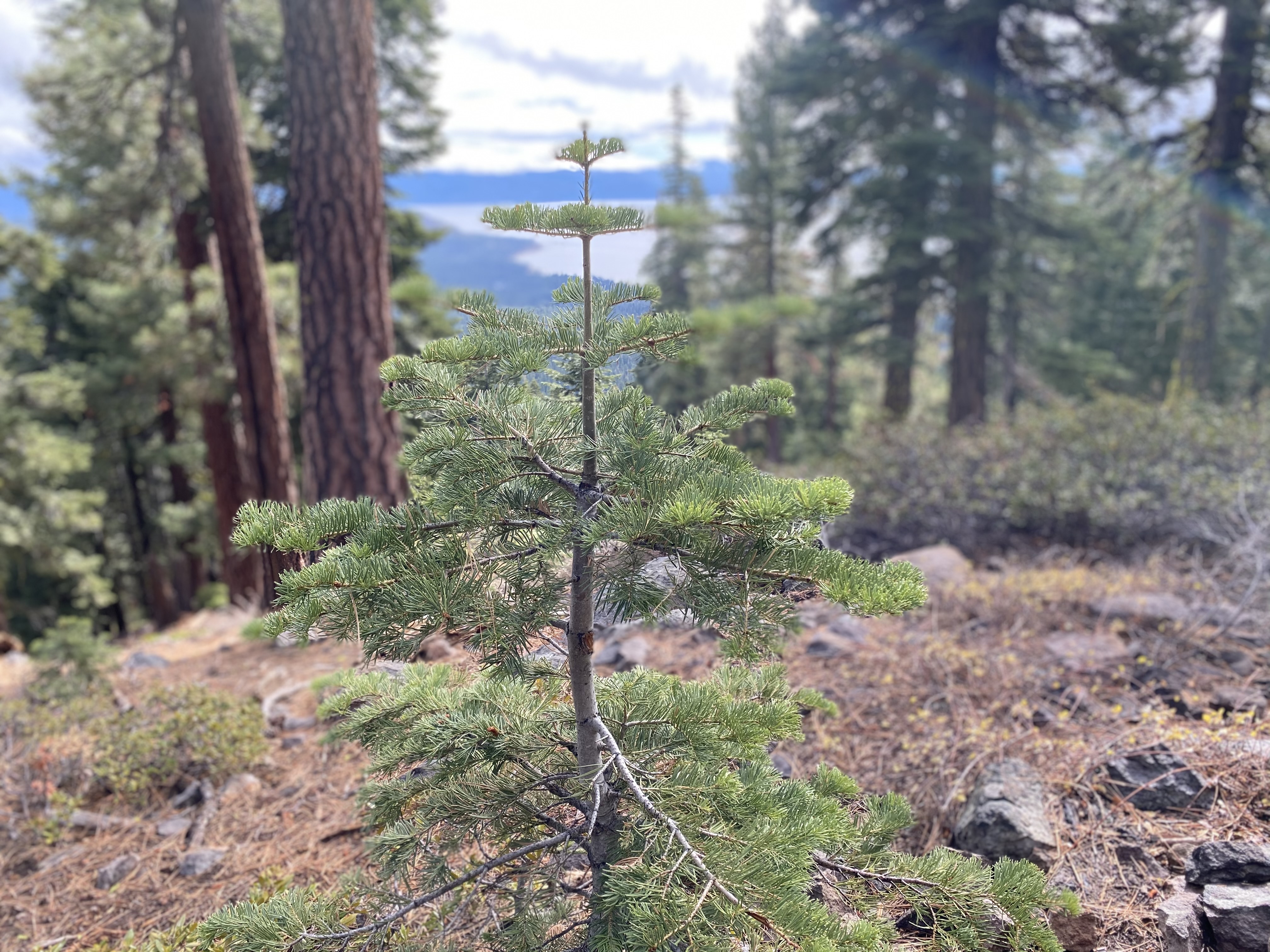 Cynthia Dial
As home to some of the lake's most luxurious residences and an assortment of casinos, Incline Village reflects a fashionable feel. The reigning attraction of the adjacent town of Kings Beach is the beach. And as the one-time playground of Frank Sinatra and his Rat Pack, Crystal Bay is a throwback to the days of motels, many of which still provide lodging. Here, there are always musical offerings and among its gambling venues are Jim Kelley's Tahoe Nugget and Crystal Bay Club Casino.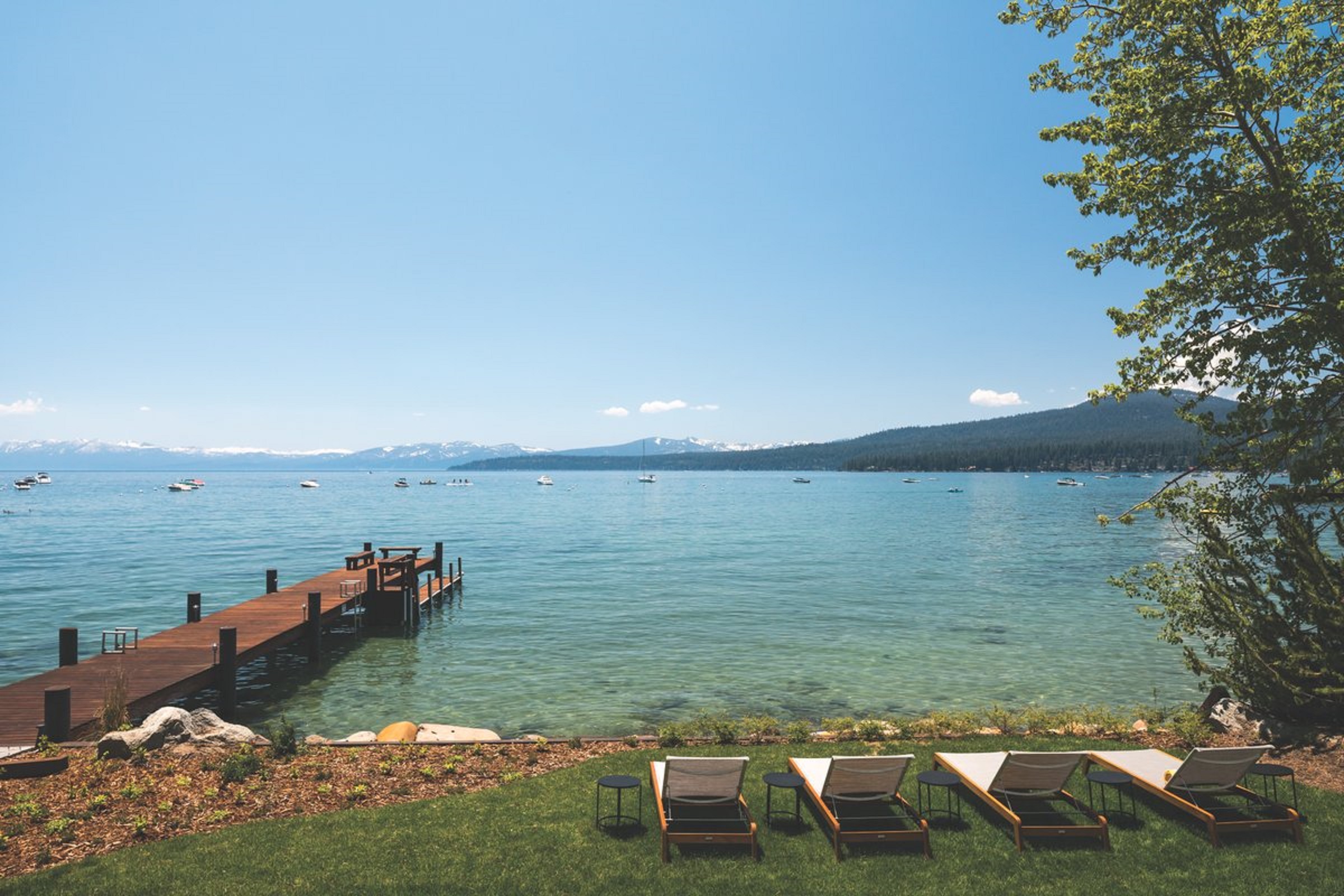 Don Riddle
Complemented with locally-sourced boutiques and home-spun restaurants, the commitment to "distinctive" runs through the region. Ensconced in a yellow building in the center of Kings Beach, Robin's Nest is a self-proclaimed "Tahoe Style Gift Shop" that showcases Tahoe-themed gift items, Denali Blankets, wood-carved bears, made-in-Tahoe glassware and Tahoe Toffee.
Potlatch is a 50-year-old, family run Incline Village staple. Following the tradition of its name (potlatch translates to 'gift-giving ceremony'), its assembly of Native American jewelry and gifts from such tribes as Navajo, Santo Domingo and Zuni is among the area's best.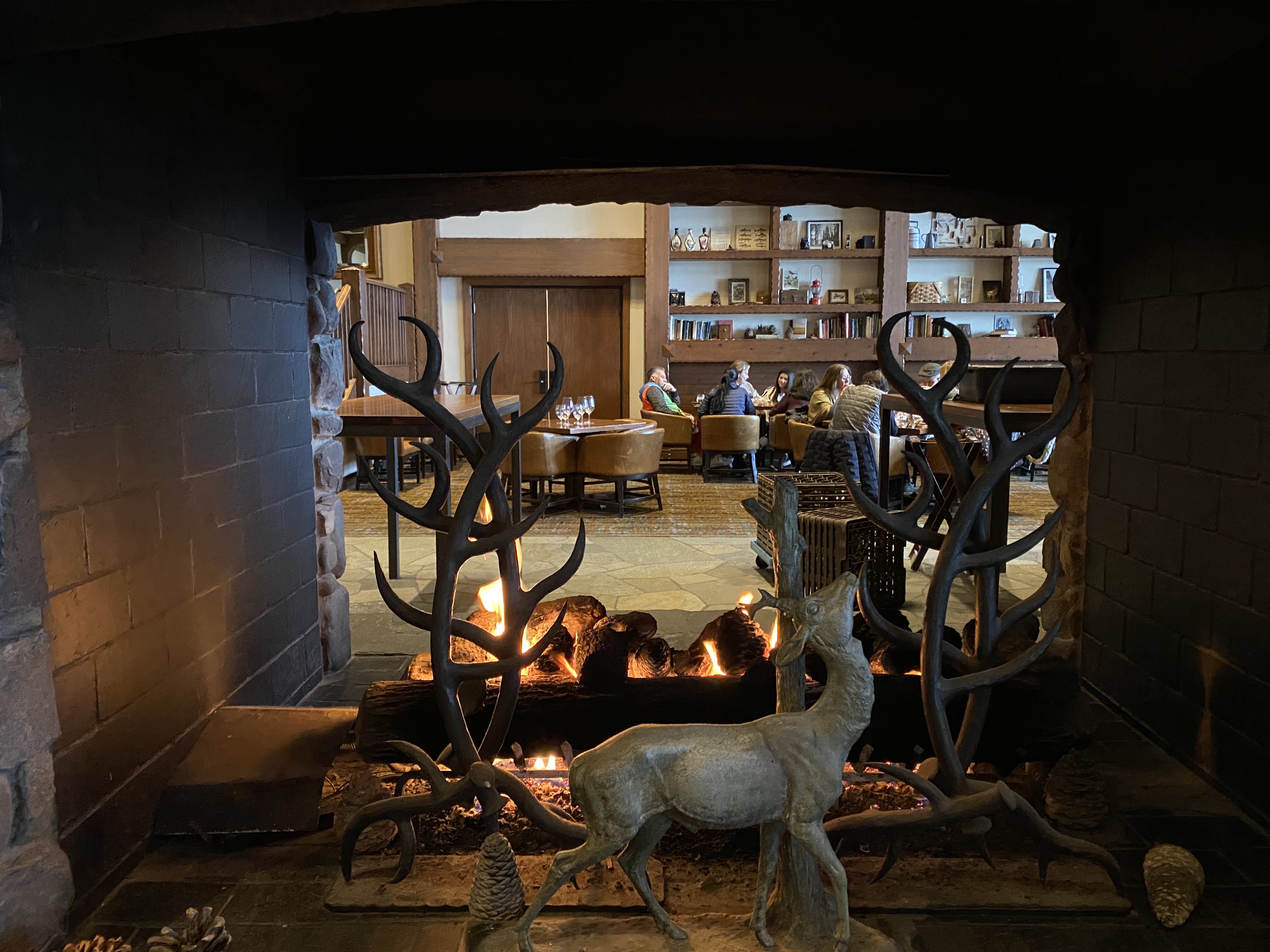 Cynthia Dial
In the dining arena, options are found on each side of the state line.
Lone Eagle Grille (Incline Village, NV) is Hyatt Regency Lake Tahoe Resort's signature restaurant. Set on a private beach along the shores of Lake Tahoe, it's known for its high-Sierra cuisine, including steaks, game meats, seafood and creative vegetarian favorites. Its cozy interior – oversized panoramic windows, heavy wooden beams and a two-story stone fireplace – is as beckoning as its outdoor patio with scattered firepits.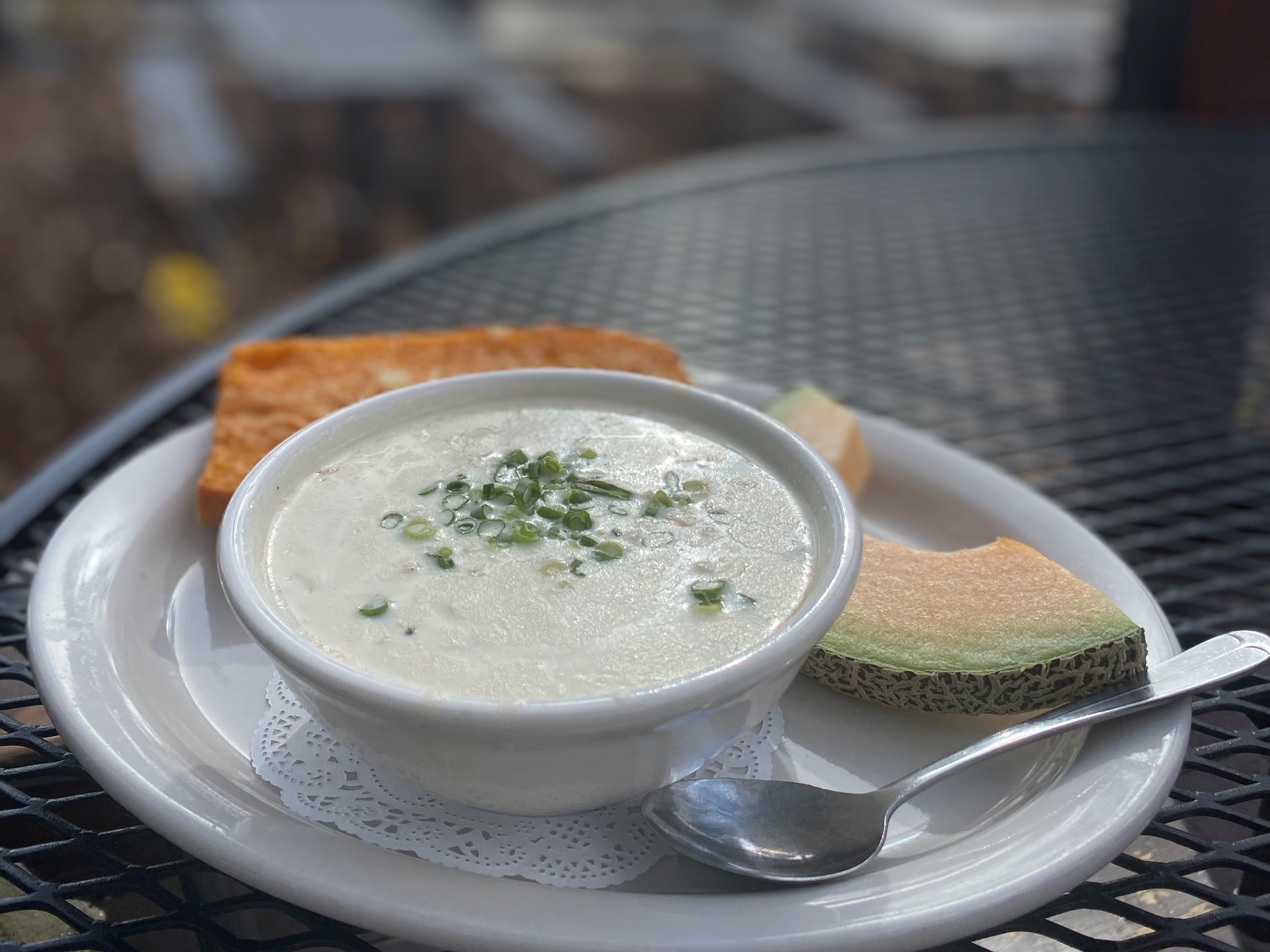 Cynthia Dial
Another waterfront location, Gar Woods (Carnelian Bay, CA), is known for its long pier allowing easy access to those arriving via the lake. Projecting an 'Old Tahoe' feel, it's a 34-year-old restaurant legend best known for its signature drink – the Wet Woody – a rum-based, slushy-like cocktail adorned with a colorful paper parasol (a drink Gar Woods recently celebrated for selling its three millionth).
Crystal Bay Club Steak & Lobster House (Crystal Bay, NV) is a back-in-the-day treat serving up flocked velvet circular booths, table-side food preparation of such classics as Steak Diane and Bananas Foster, as well as Rat Pack history. A bit of background from Armando, the maître d': Frank Sinatra always sat in the middle booth on the dining room's left to face the room's entrance and Marilyn Monroe's booth.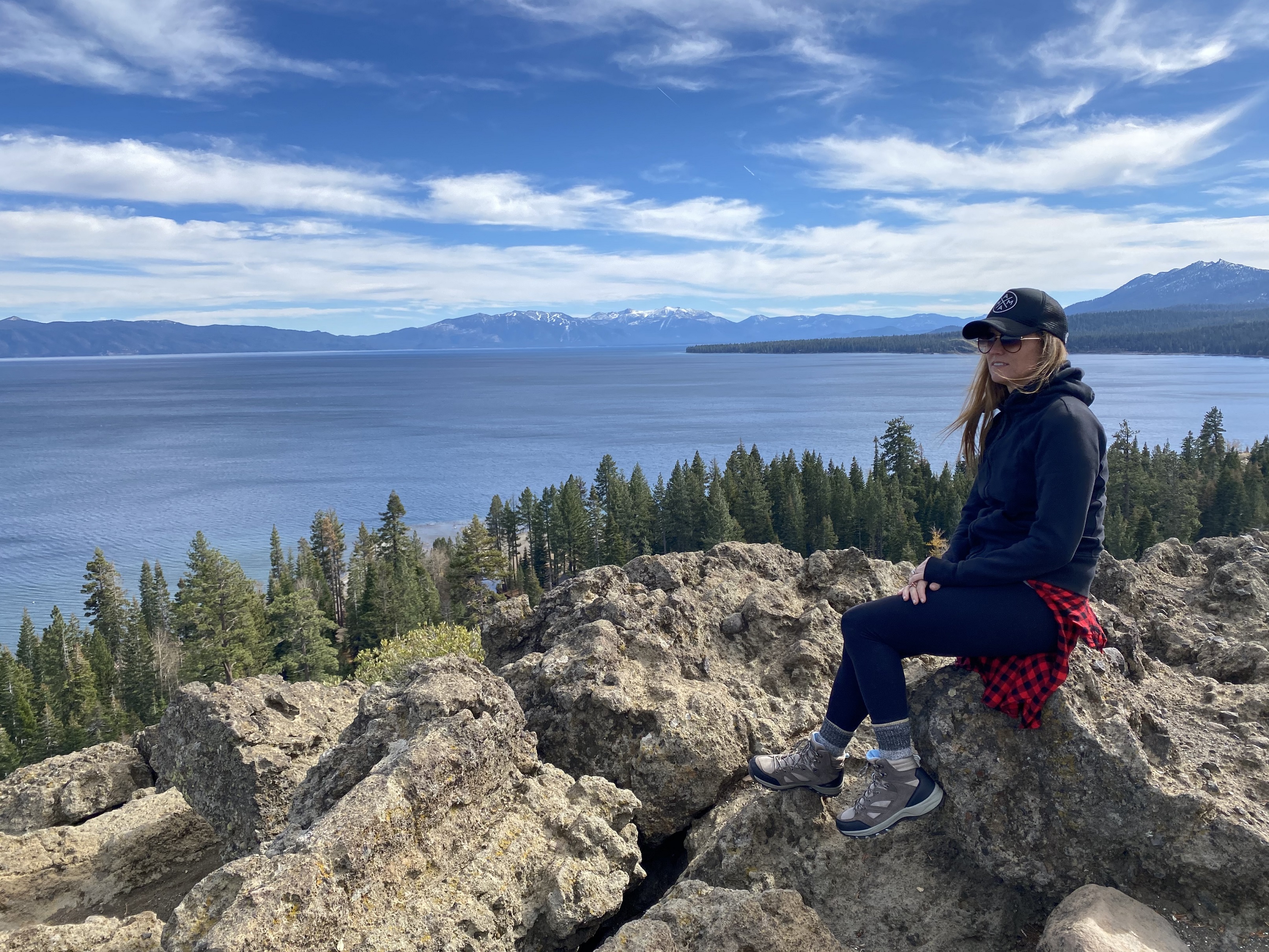 Cynthia Dial
Noted as one of the last real mom-and-pop bakeries, Tahoe House (Tahoe City, CA) is a 45-year-old family operation. Recognized by the Swiss flag flying at its entrance, it's a delicious reflection of the Vogt family's origins with such notables as apple strudel, Swiss raclette cheese and Austria's renowned Sacher-Torte. They additionally prepare gourmet sandwiches on freshly made bread – perfect for hikers, thus our last food stop.
Hiking the Eagle Rock Trail served as our North Lake Tahoe-style goodbye. Located off Highway 89 (just south of Tahoe House), the half-mile, 200-vertical-foot trek amid rounded boulders, scattered rocks and gravel was user-friendly and culminated with seats in the sky for Kathryn and me – and a view coined 'Lake Tahoe's best.'