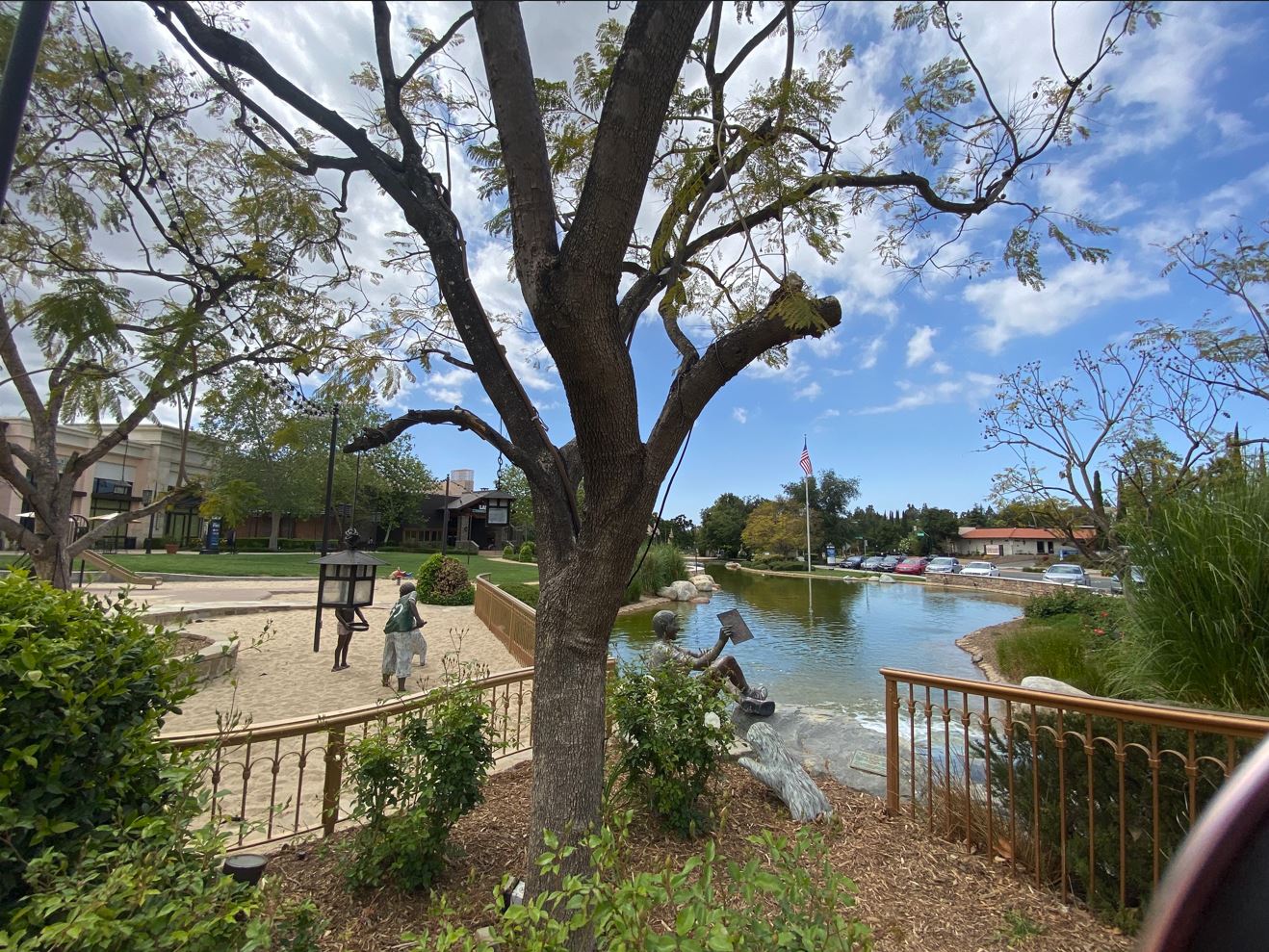 Cynthia Dial
It's different. It's unexpected. It's the Conejo Valley.
Pronounced "koh-neh-ho" and translated to "rabbit" in Spanish, this SoCal region is found along U.S. 101's well-known path running between Los Angeles and Santa Barbara, though it isn't an extension of either.
By contrast, it's a 180-degree escape from the frenetic bustle of L.A. (the nation's second largest metropolis) and a distant cousin to the sophisticated haven of Santa Barbara (aka the American Riviera). In actuality, the Conejo Valley – comprised of the cities of Thousand Oaks and Agoura Hills – is a 21st century representation of life in the suburbs during simpler times.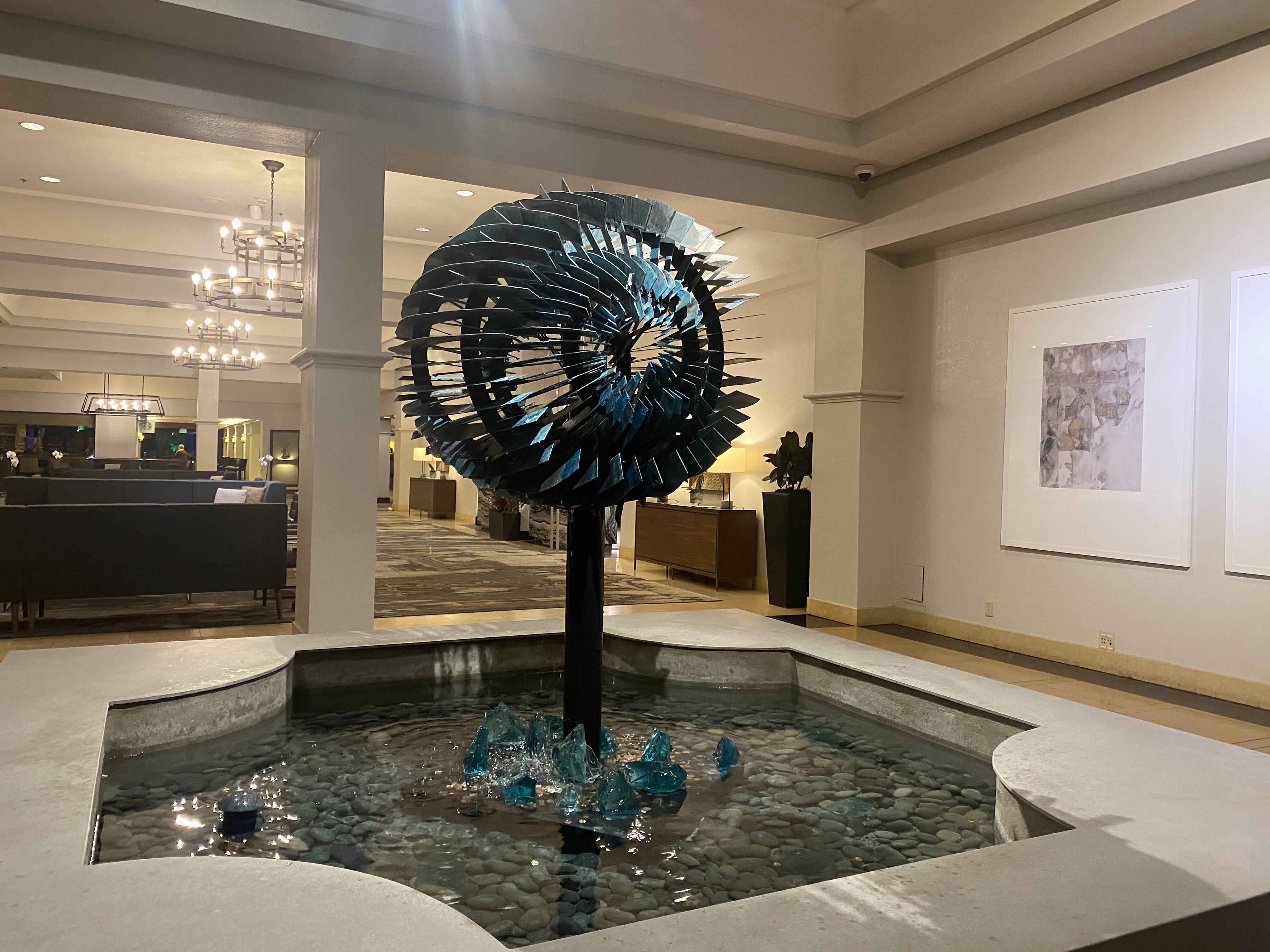 Cynthia Dial
Ensconced by groves of trees and nestled among rolling hills, Hyatt Regency Westlake is discreetly positioned within these bedroom communities that are contently burrowed against the Santa Monica Mountains. The comfortable, welcoming hotel provides a prime-time hub for visitors to the area. Best described relaxed, yet refined, guests' initial greeting is a combo of the lobby's impressive blue patina sculpture, fresh fruit-infused water and a forever friendly front desk staff. My personal experience was enhanced by front office manager Triston Perez who, unbeknownst to me, transported the luggage to my room when a bellman was unavailable.
Cynthia Dial
My intro to the region began at its most significant site – the Ronald Reagan Presidential Library and Museum. Situated atop a hill overlooking endless miles of bare land in Simi Valley, the initial approach to this institute dedicated to the country's 40th president is imposing. With 100,000 acres and millions of documents, photographs, films and tapes, it represents the largest of the nation's 13 federally-operated presidential libraries.
Not-to-be-missed inclusions are the burial spots of the president and first lady, a full-sized replica of the Oval Office, a duplication of Nancy Reagan's Rose Garden, a portion of the Berlin Wall and, most impressively, the Boeing 707 aircraft used as Air Force One by President Reagan (in addition to Presidents Nixon, Ford, Carter, H.W. Bush, Clinton and W. Bush).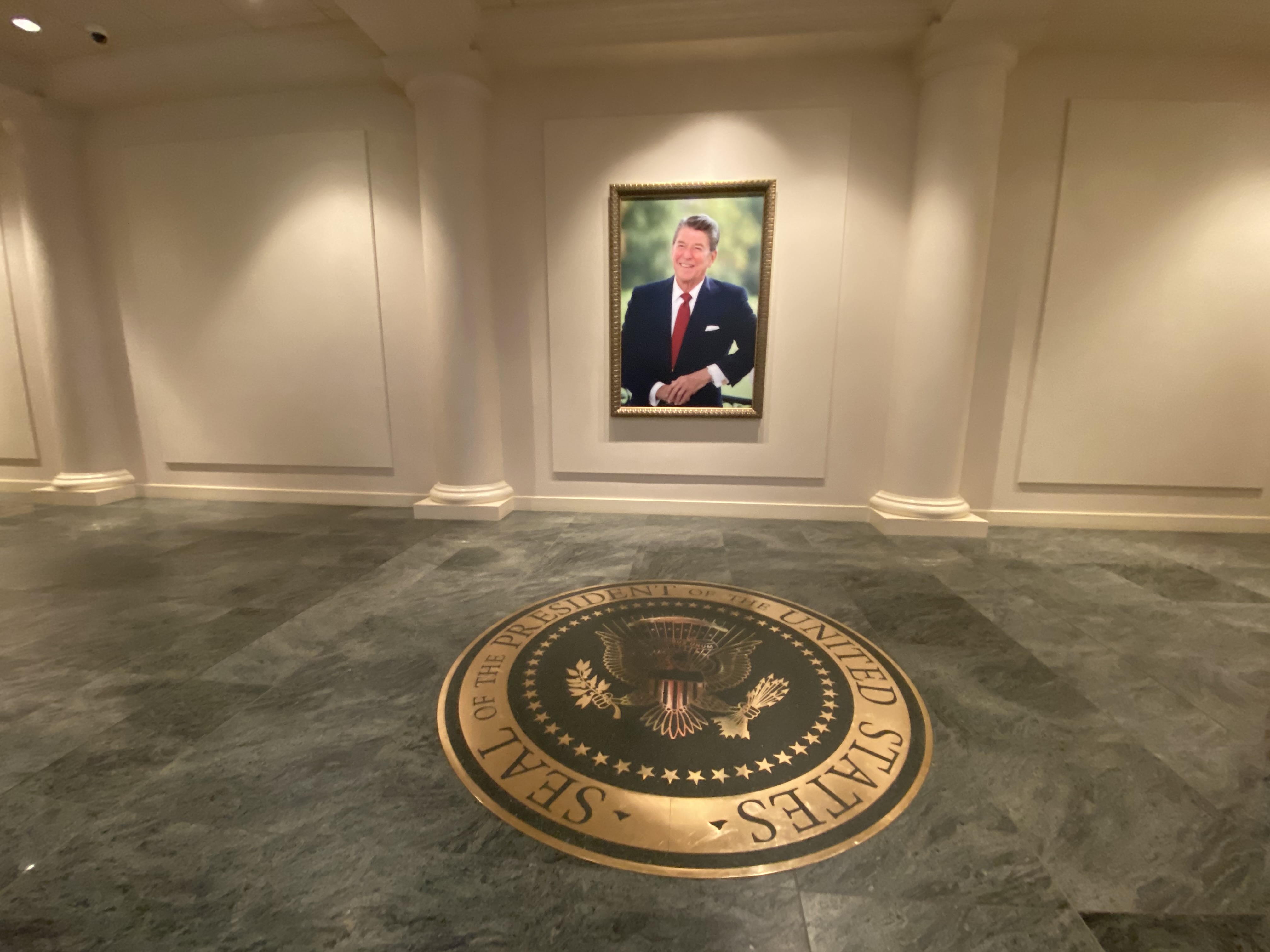 Cynthia Dial
Known as Operation Homeward Bound, Boeing disassembled the plane, transported the aircraft's parts to the library and after construction of the massive pavilion in which it is now housed, reassembled and restored the jet to today's museum quality within the structure. Offering the opportunity to walk within the interior of the historic airplane, the first visual that greets visitors is its view from the cockpit. Perfectly positioned to face the vastness of the surrounding terrain, it creates an in-flight illusion.
Adding to the library's appeal are non-permanent exhibits (current exhibit: Secrets of WWII; upcoming exhibit: FBI) and an assortment of live events (event examples: South Carolina U.S. Senator Tim Scott; former press secretary Ari Fleischer).
Cynthia Dial
Having derived its name from the area's abundance of oak trees, Thousand Oaks has been committed to preserving its natural beauty since its inception, with more than one-third of its acreage designated a protected open space. The result of this foresight is today's 150 miles of hiking, mountain biking and horseback trails that weave throughout the community.
The gentle sound of waterfalls, the meandering of ducks and a duo of pictorial ponds set the mood of The Lakes at Thousand Oaks. Called "an outdoor lifestyle destination," this dining and shopping promenade – which sits adjacent to the Thousand Oaks Civic Arts Center and Performing Arts Plaza – forms the heart of Thousand Oaks' community.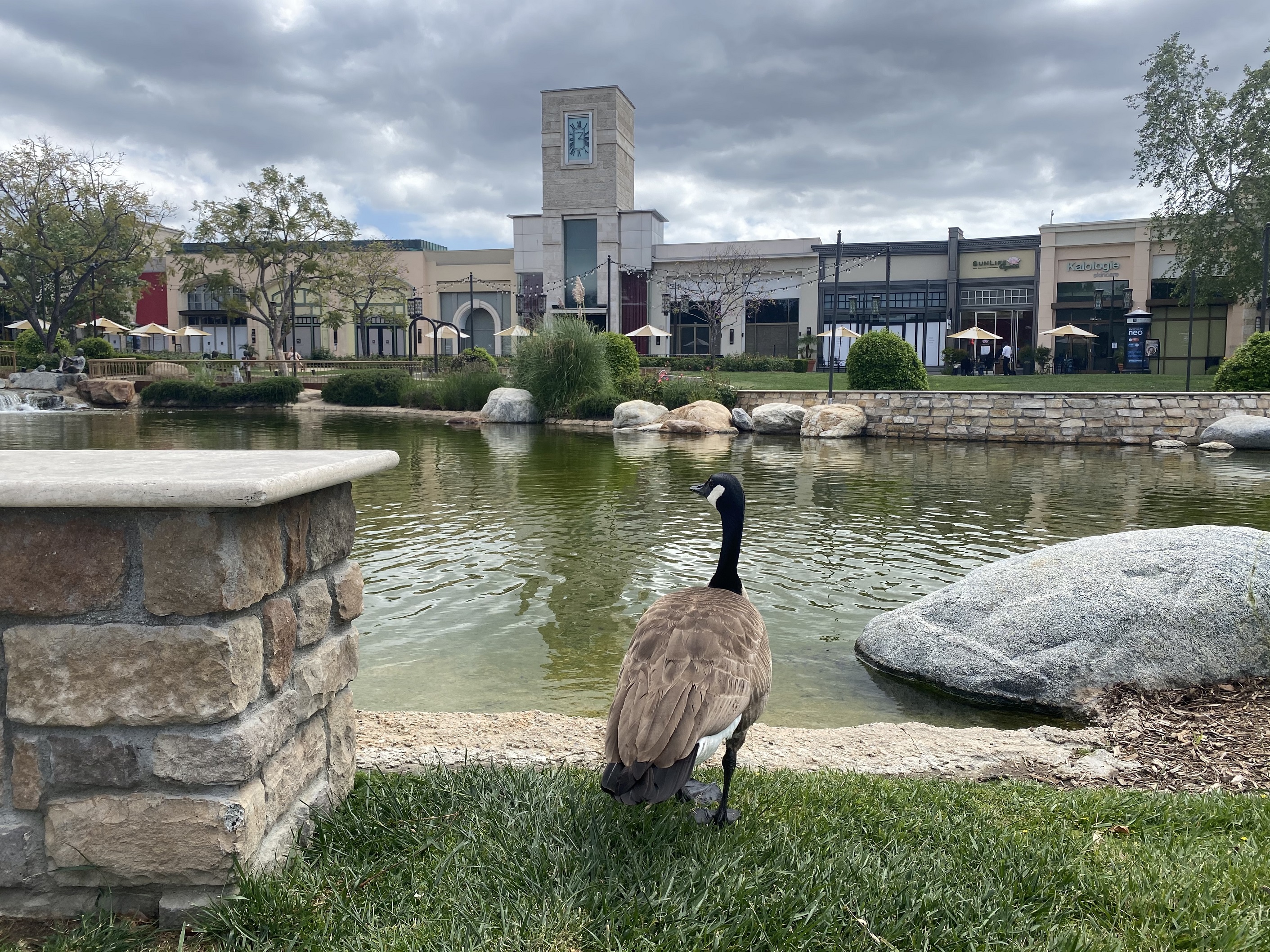 Cynthia Dial
The area's mild climate has produced a gardening mecca, making a visit to the 33-acre Conejo Valley Botanic Garden almost obligatory. Serving as a regional get-into-nature getaway, its exclusive collections include the Australian Garden, Butterfly Garden, Desert Garden, Rare Fruit Orchard, the Trail of Trees and others.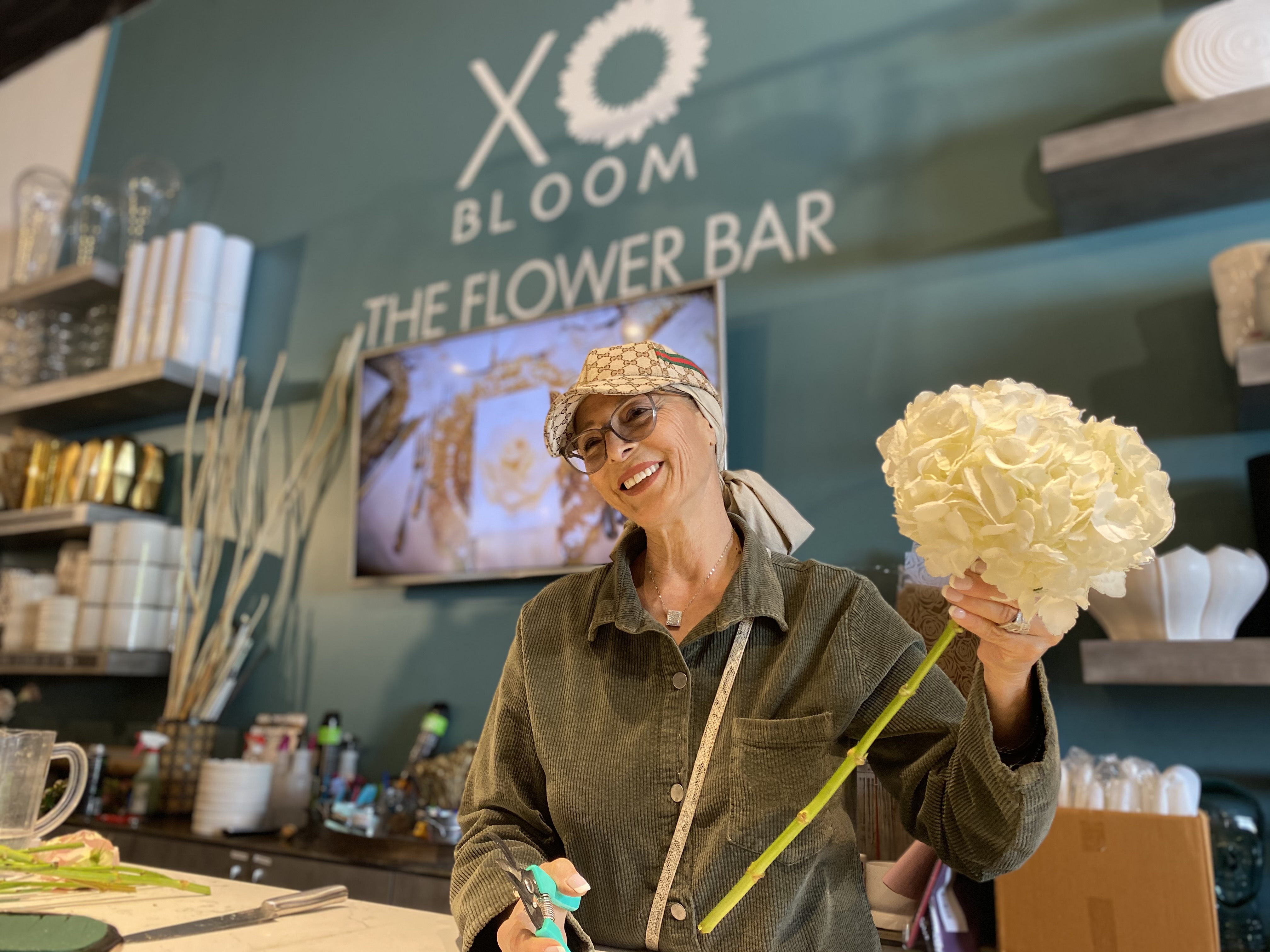 Cynthia Dial
For the best hands-on immersion into the fresh flower scene, however, a visit to XO Bloom is a "must." Here, it's possible to experience the flower bar and take a floral arranging class ($75 per person) from one of the co-owners/flower specialists Laila or Sarah. Beginning with the participant's individual selection of a vase and blooms, the creativity-induced lesson is all about fun – complete with a petal tossing photo at its conclusion to commemorate the event.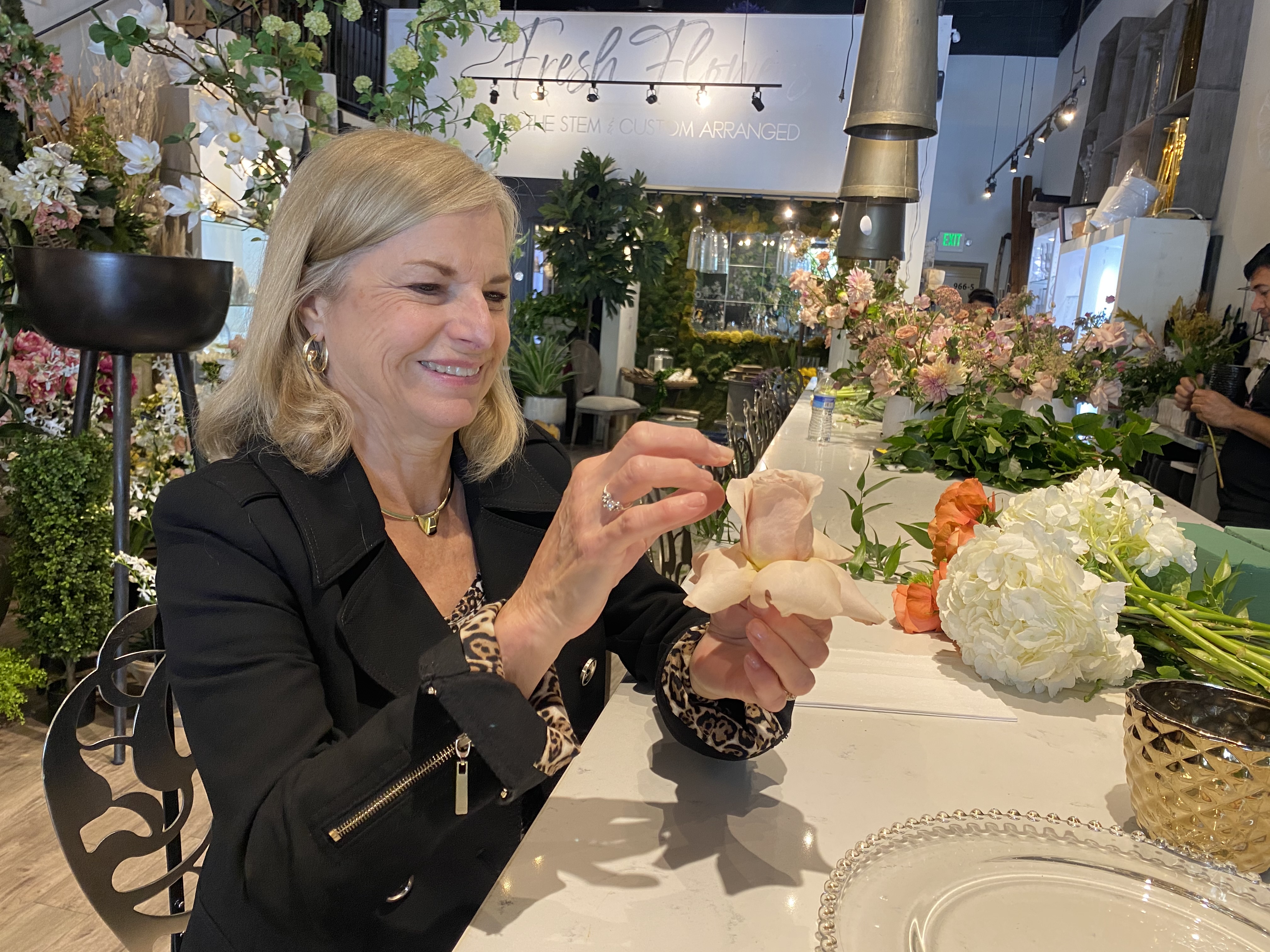 Cynthia Dial
While nearby Agoura Hills exudes the same nonchalant, neighborhood feel as its sister city, Thousand Oaks, it is distinctive in its own right. At the apex of this community is Whizin Market Square. Called a "funky complex," it's an assortment of unusual boutique establishments.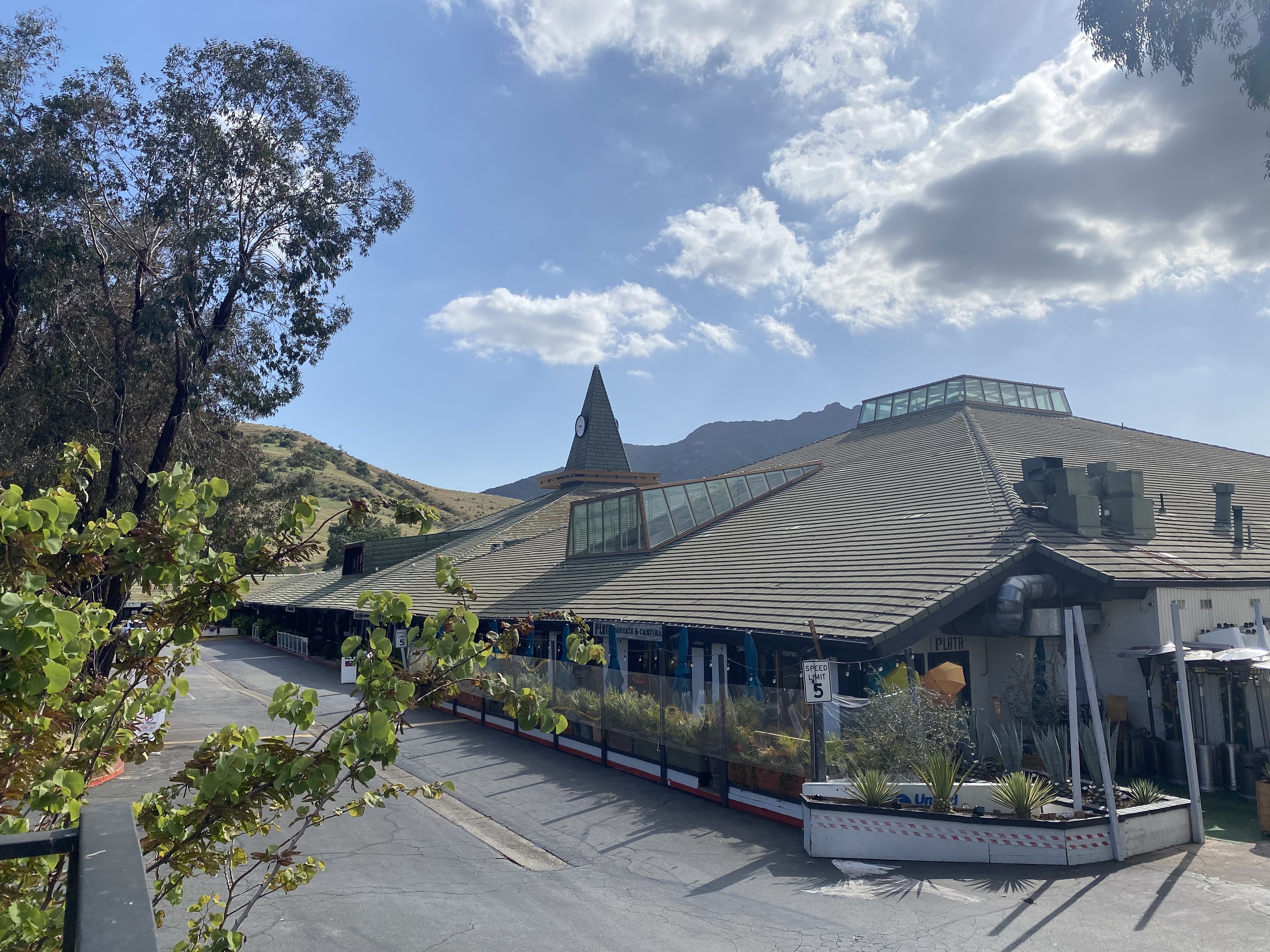 Cynthia Dial
Anchored by The Canyon, an almost two-decade-old entertainment venue that has showcased performances from concerts to comedy, this club is surrounded by many eat, drink and be merry options. The Agoura Antique Mart, a self-described trendy and vintage marketplace, brims with one-of-a-kind finds. Monica & Zen Handmade Jewelry features such original pieces as their copper/turquoise leaf earrings favored by comedian Lily Tomlin. If in the mood, stop at Blue Table for a glass of wine or Tifa Chocolate & Gelato for dessert. And should one need a pamper-inspired pick me up, it's wise to save time for a mini facial (30 minutes/$50) at Sugar Lemon Water, a skincare boutique.
Complementing Conejo Valley's craft beer scene featuring Tarantula Hill Brewing Company, Ladyface Alehouse & Brasserie, Naughty Pine Brewing Company and more, is an impressive variety of eateries – all different, all delectable.
Graham Harris, owner/chef of Decker Kitchen, explains that his farm-to-table menu, which changes weekly, is reflective of his Italian/French background. Don't miss the freshly baked bread – it requires a 24-hour fermentation process and is served with butter sprinkled with sea salt.
Cork Dork, a boutique wine bar (with a notable selection of locally-produced beers, too), is dedicated to the perfect pairing of one's beverage of choice with the freshest of foods. My pick: Baba's Chicken – Petaluma poultry, cous-cous, harissa roasted carrots, preserved lemon, golden raisins, labneh, sabzi and walnuts.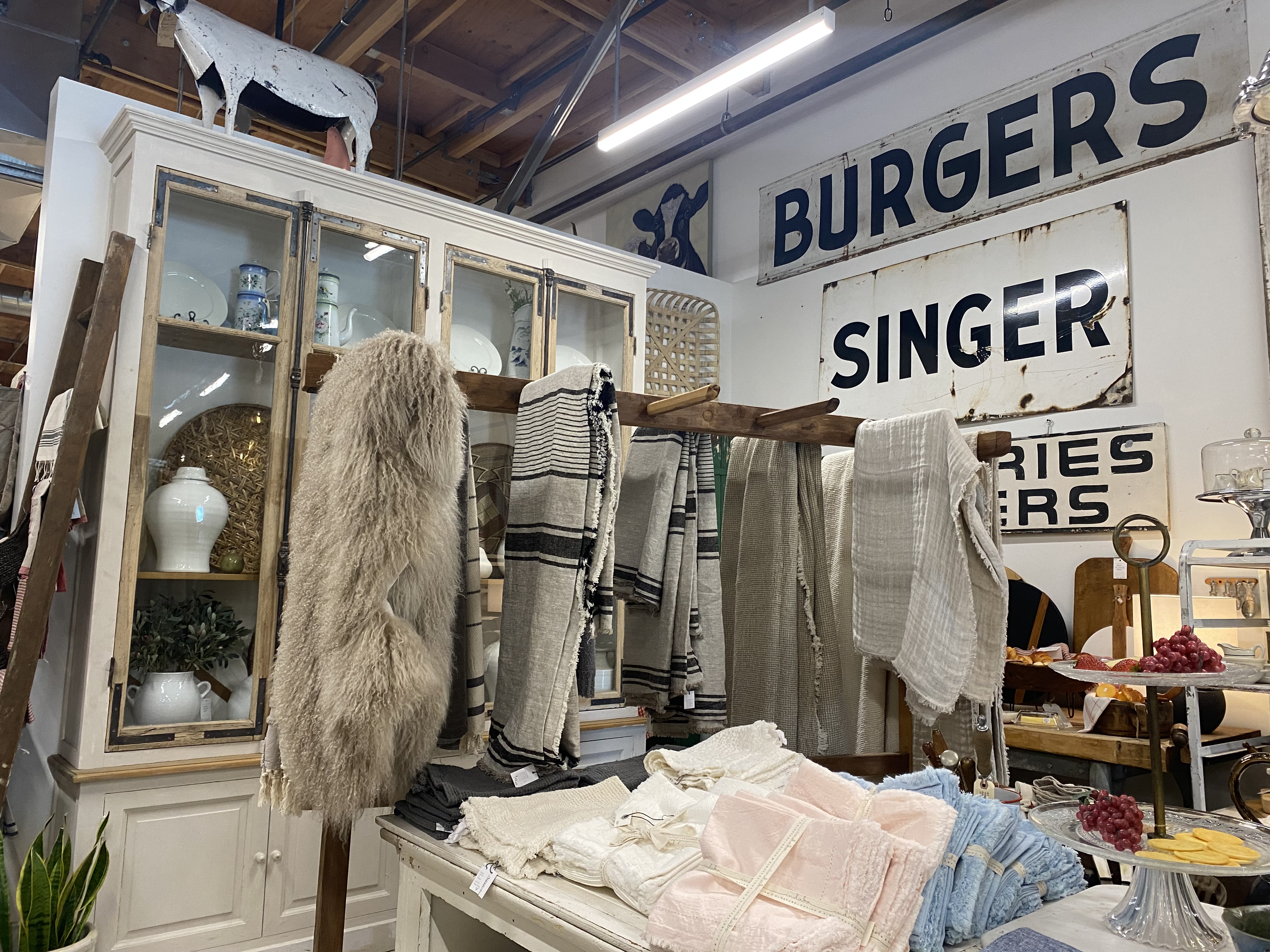 Cynthia Dial
The Conejo Valley is a mecca of annual fun. 2022 once again celebrated the Swedish American Central Association of Southern California's 101st Midsummer Festival – a Scandinavian-focused food and folk-dancing festival. Attendees are encouraged to bring flowers to decorate the maypole, which is raised and reveled with ring dancing.
The yearly Thousand Oaks Pop-Up Arts & Music Festival features public "pop-up" performances throughout the city, allowing participants to enjoy the arts without entering the theatre. The only suggestions are to bring chairs, blankets, food and drink and an enthusiasm for entertainment.
And there's Conejo Valley Days – a once-a-year celebration of the region's rich heritage – a true family affair that attracts more than 15,000 visitors representing all age groups over a four-day period.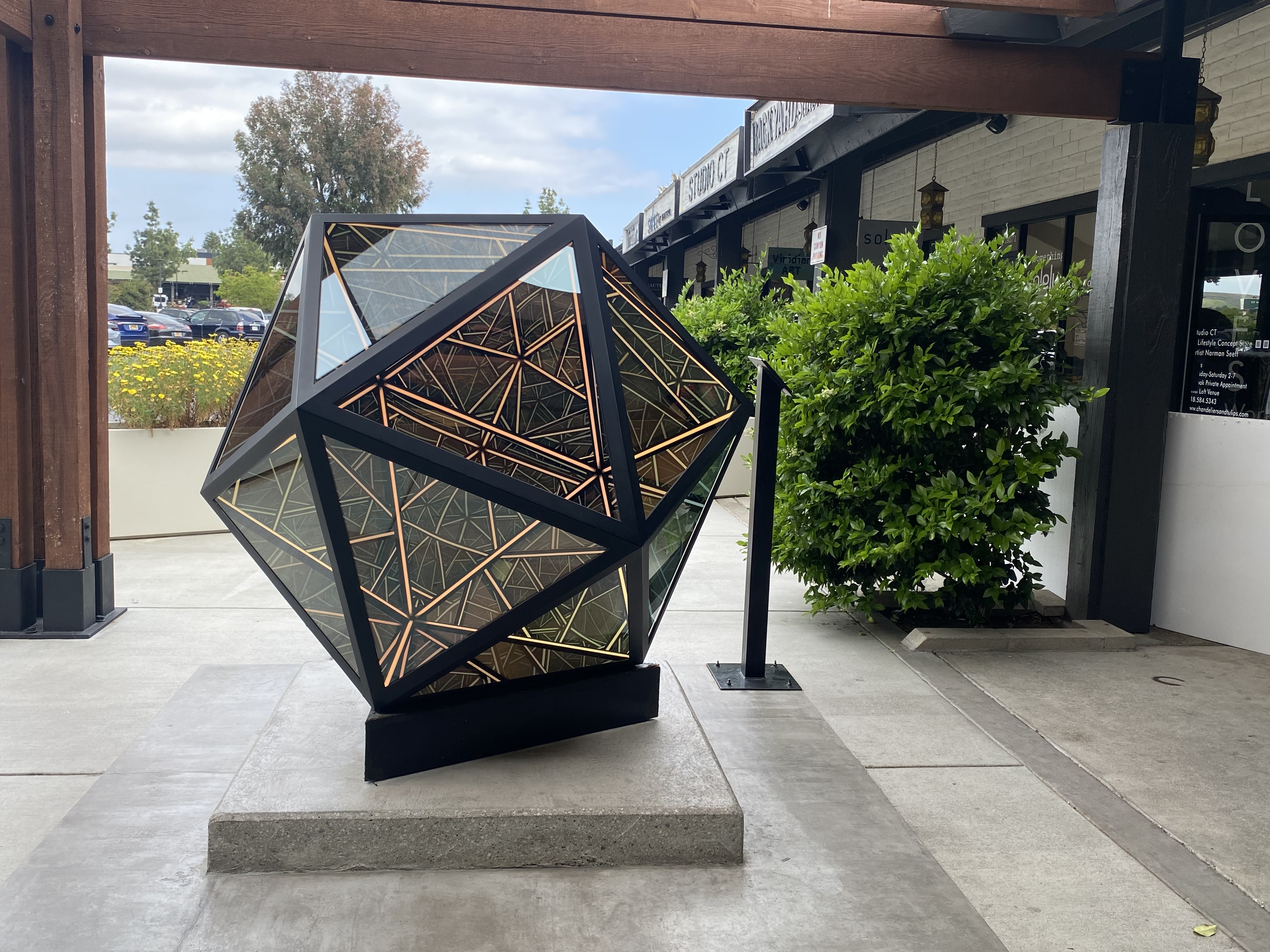 Cynthia Dial
Conejo Valley. Said to be where "L.A. ends and the Central Coast begins," it proves a region that deserves discovery.