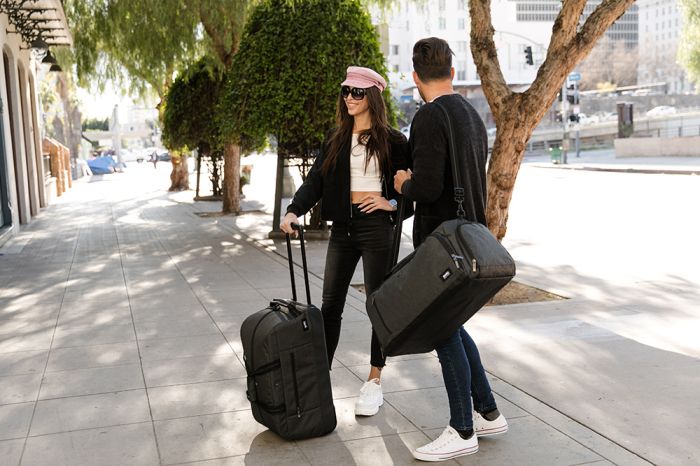 Courtesy of Solo NY
There are few other singular items that define travel more than luggage. From the style, materials, how many pieces and eye-catching brand, a bag can say a lot about a traveler: if they are a weekend warrior, a jet-setting savant, a businessperson with a briefcase, or an overnight spur-of-the-moment wanderer for instance. Solo NY is a luggage company that was founded on the belief of the transformative power of the journey, while treading gently on the globe we're exploring.
I hadn't heard of Solo NY, but upon learning about their recycled materials transforming discarded plastic bottles into fashionable luggage, I was excited to learn more. With sustainability on everyone's mind, it might be time to invest in an eco-friendly bag, without having to give up the style or utility. The Re: cycled Collection converts plastic into PET Polyester yarn which is then used in the creation of the bag, reducing energy use, water use and air pollution. The company is also partnered with the National Forest Foundation, planting a tree for every eco bag purchased. Customers can double down and take a Green Pledge, and Solo NY will plant a second tree in your name.
The Downtown Collection is a stylish option as well, capturing the Lower Manhattan Vibe and buzz of the city while on the go. I am now the owner of the Avenue C Rolling Duffel, which has telescoping handle, mesh interior pockets, ample space, and a quick access pocket which I find particularly handy for things I need in reach quickly. The detachable shoulder strap adds further versatility, but to be honest, I use that rolling option more than anything.
Check out all the collections of this luggage company at www.solo-ny.com to find your perfect fit.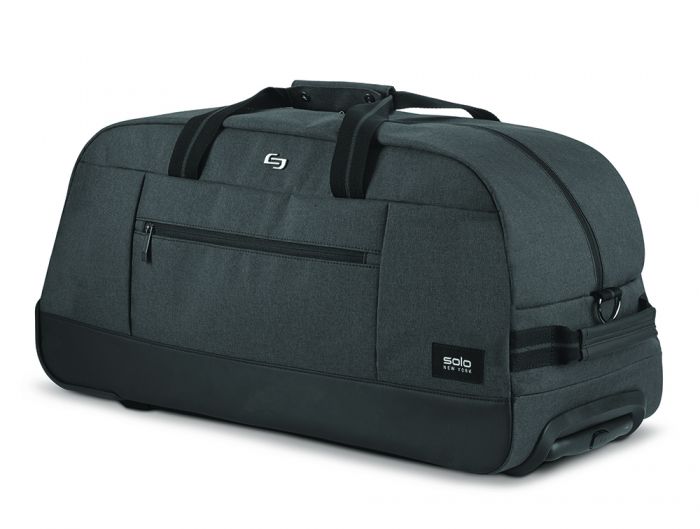 Courtesy of Solo NY
The Avenue C Rolling Duffel is a chic addition to my luggage collection by Solo NY.
Related Articles
BEMER Group's Fitness Recovery Technology
Pedaling Mercedes Championship Edition EQ