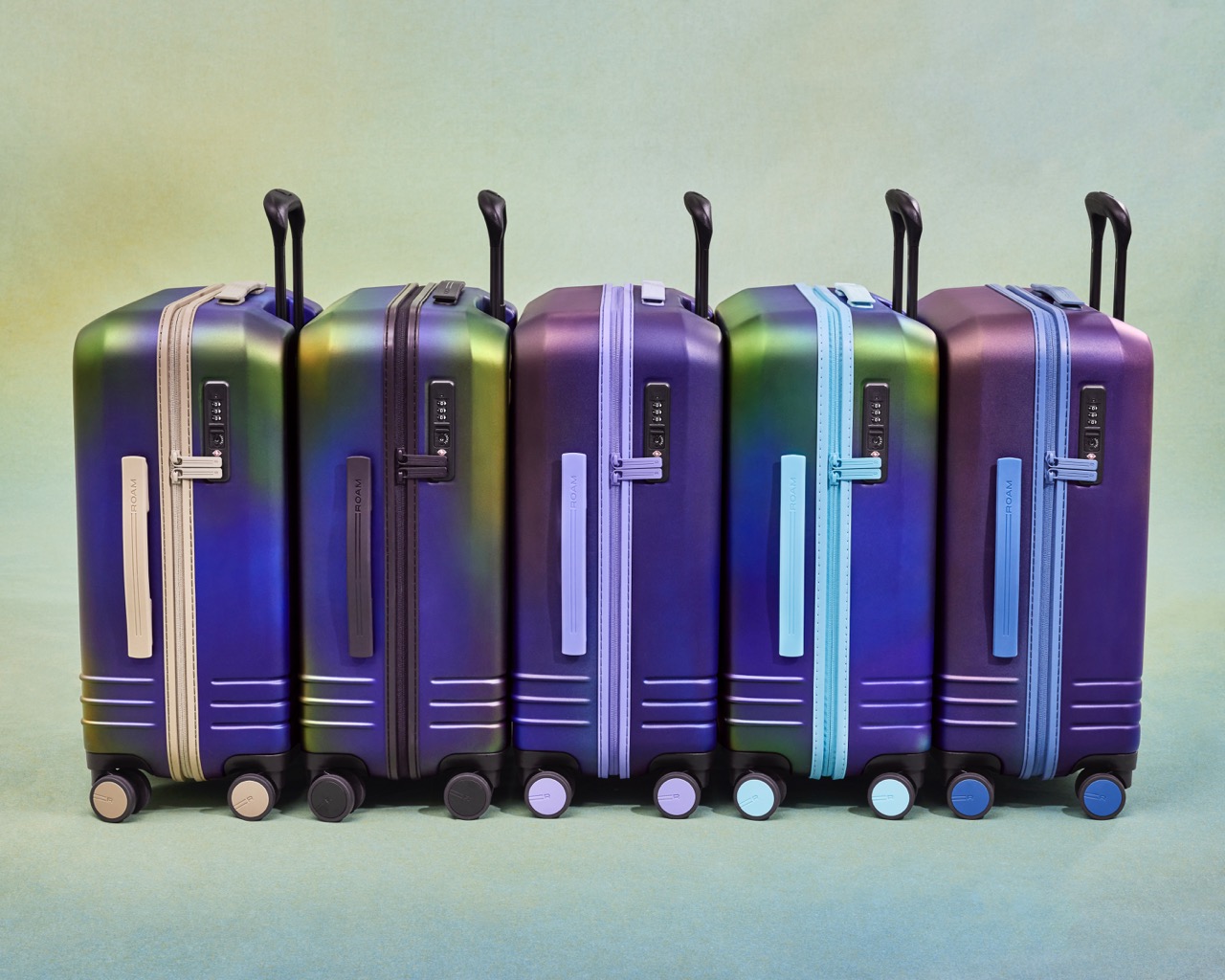 Photo by ROAM
If you've ever wanted a carry-on that's also a work of art and will be a joy to travel with all over the world, ROAM is fulfilling that wish by this new collaboration with Amanda Wachob.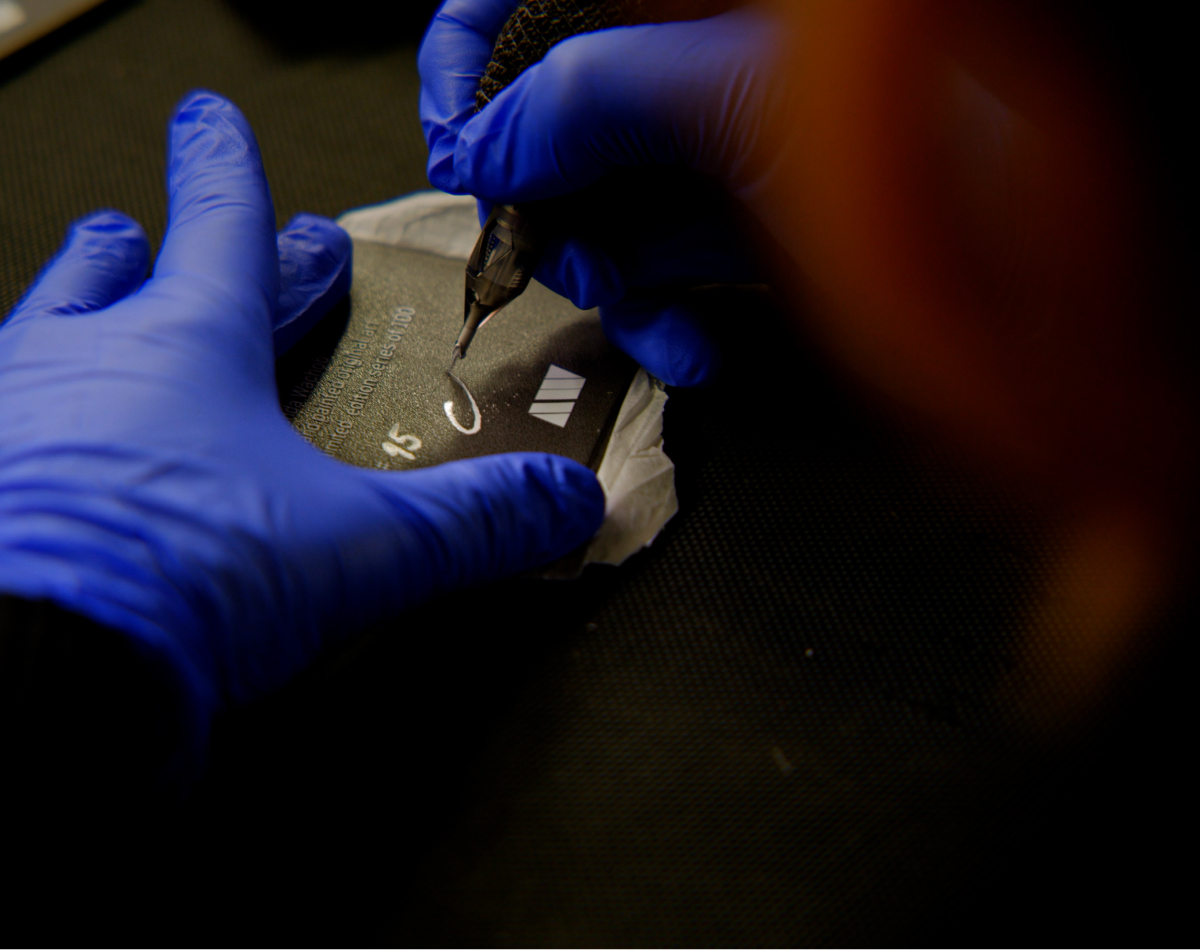 Photo by ROAM
Inspired by the iridescent colors of the jewel beetle, each piece of luggage is hand-painted by Amanda, bears her signature, and is numbered and signed for authenticity, making it a unique work of art. With only 100 pieces available, the Amanda Wachob x Roam Limited Edition is truly one of a kind.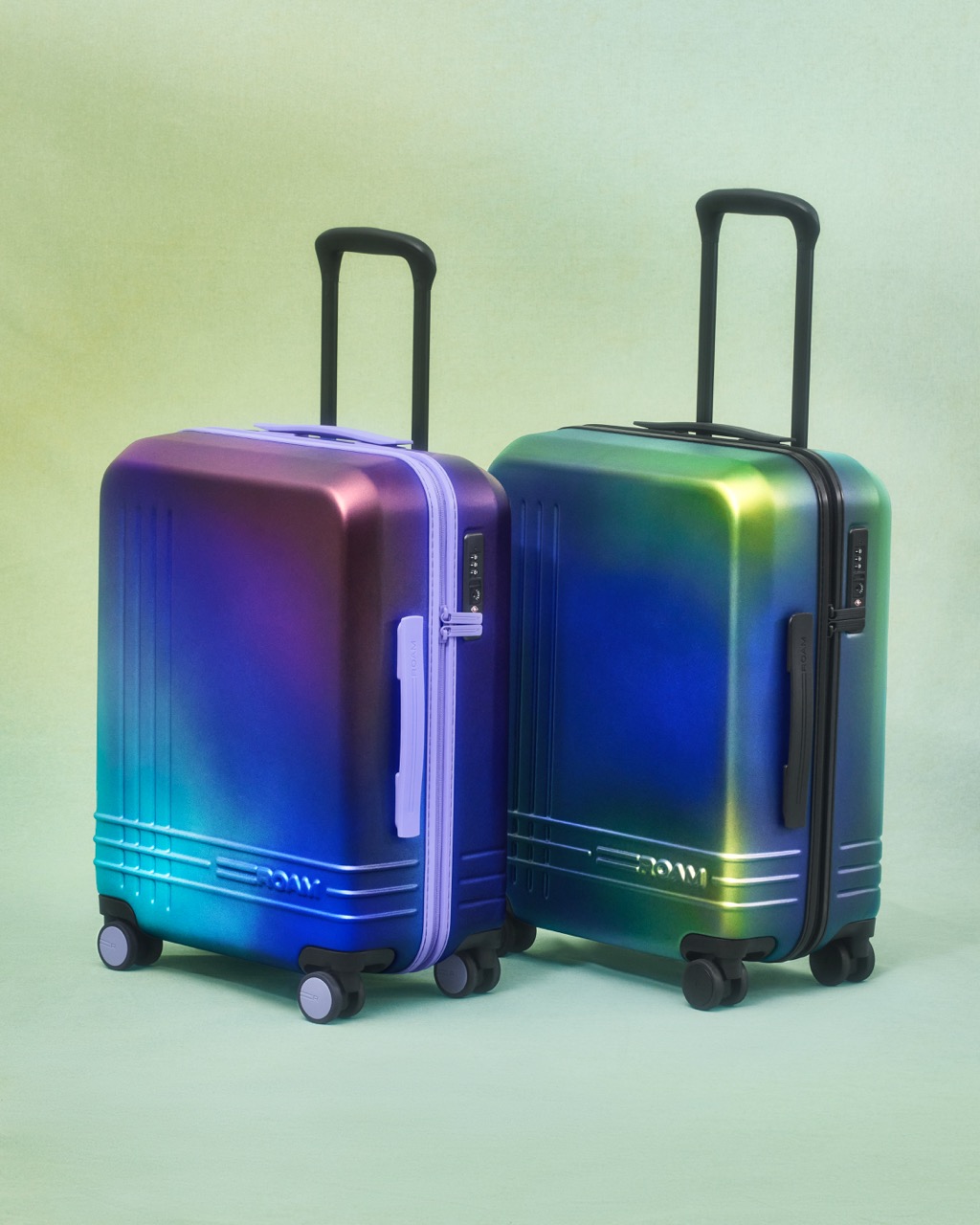 Photo by ROAM
Available in two unique hues, Nocturne and Cerulean, the luggage keeps a bit of the personalization Roam is known for by allowing the customer to pick their own trim colors.
The Nocturne is gorgeous hand-painted luggage with a black and purple colorway, accented with stunning gold and green.
The Cerulean boasts a blue and purple hand-painted colorway with radiant teal-green highlights.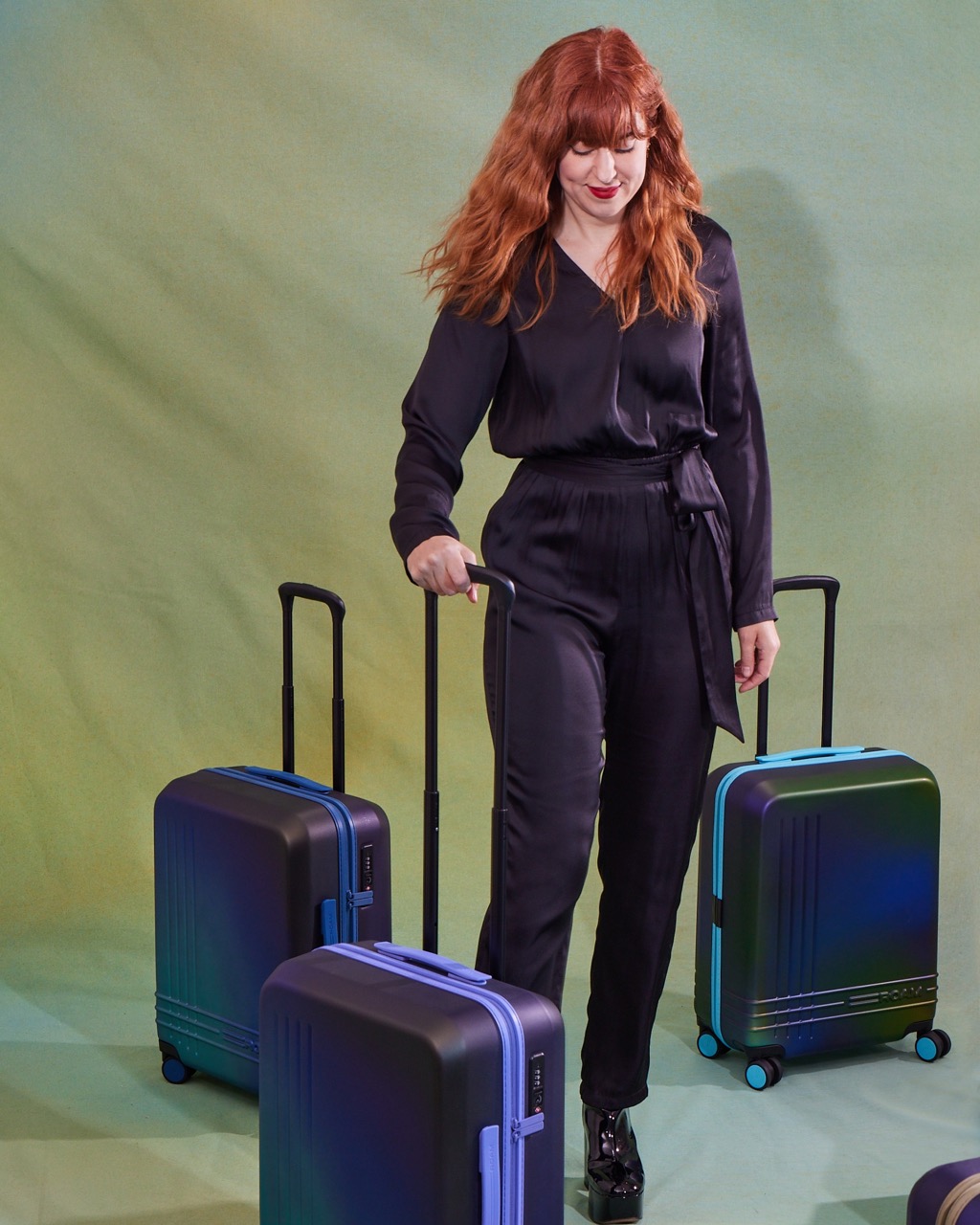 Photo by ROAM
Amanda is an internationally known contemporary and multidisciplinary artist who has blended fine art with body art, creating captivating tattoos using vibrant colors, abstract patterns, and organic shapes. Beyond the skin, her canvases have included fruit, leather, and linen, and she has had projects with prestigious institutions such as The Metropolitan Museum of Art, the New Museum, and The Whitney. Named "One of the Most Creative People" in the world by Ad Age in 2018, Amanda has continued to revolutionize the body-art world creating new conversations through her craft.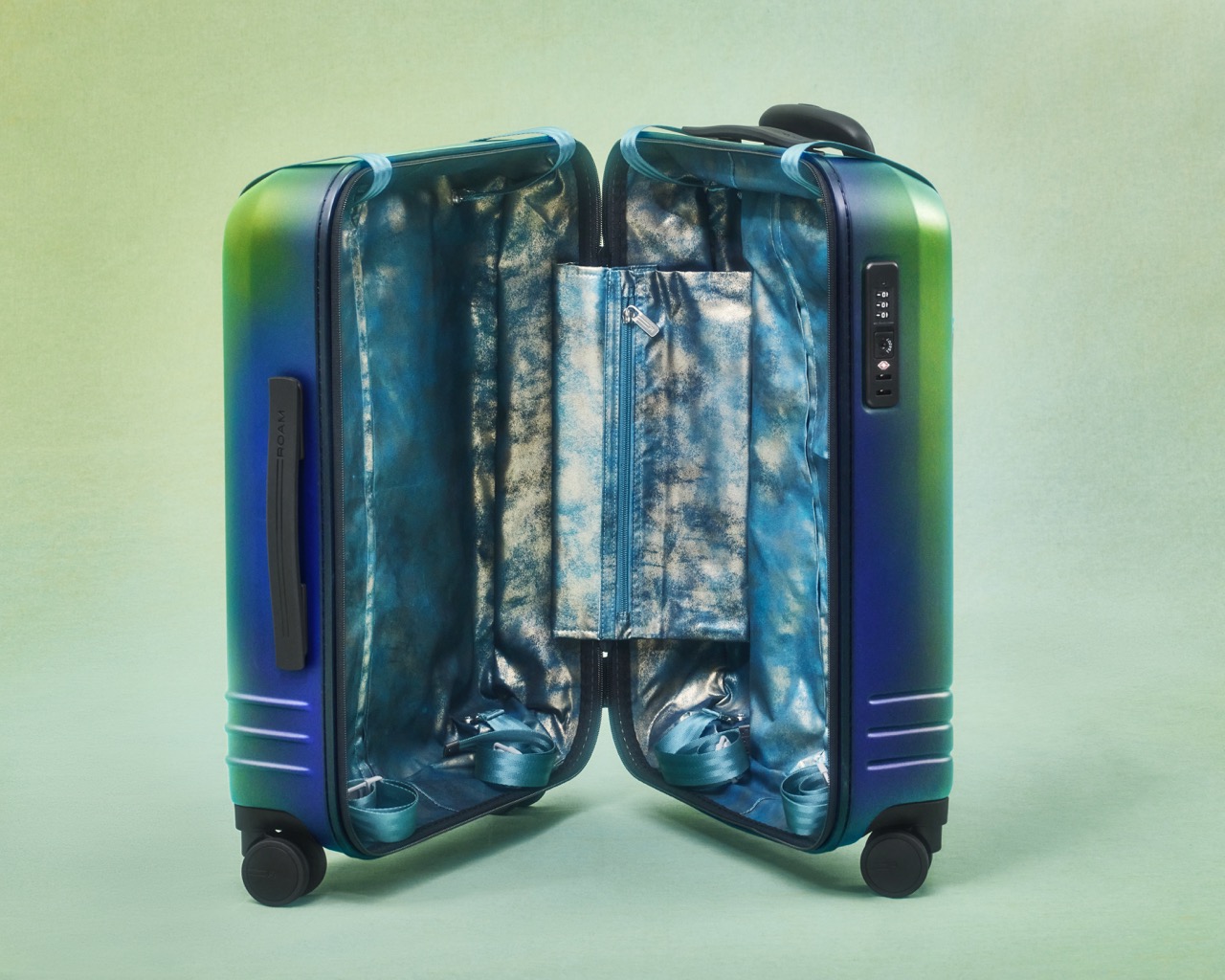 Photo by ROAM
As the world's first and only fully color-customizable premium luggage company that allows you to express your individuality and personal style as you explore the world, Roam allows customers to choose the color for every detail of their luggage including a personalized monogram for any color combination luggage. And for those looking for some inspiration, Roam offers ready-made options for a variety of styles and color preferences. The bold, brave, and colorful pieces allow everyone to reflect their story and personality and are built with lightweight, water-resistant world-class materials strong enough to accompany you wherever you may go.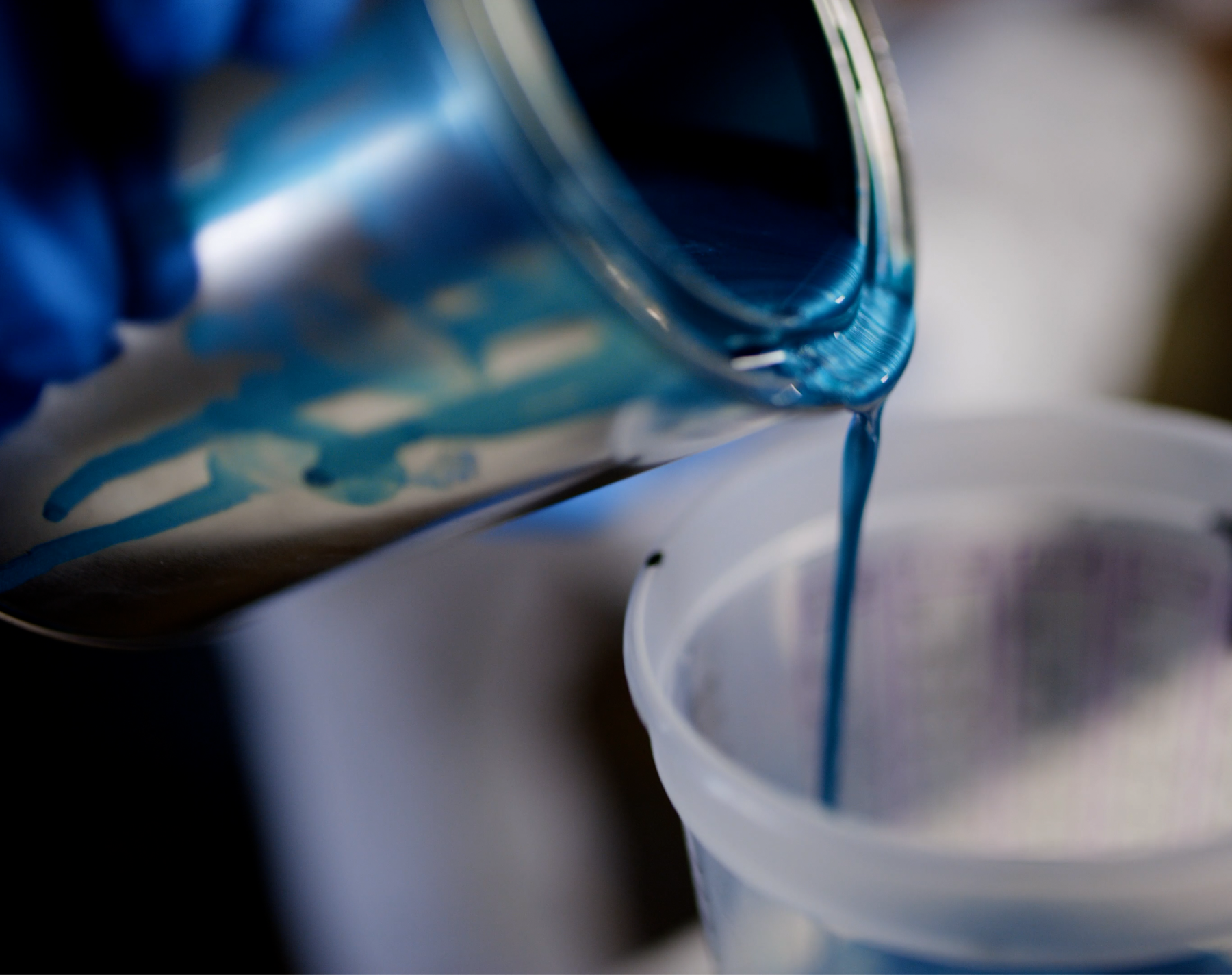 Photo by ROAM
The luggage is hand-painted by the artist with 7+ layers of paint to create one-of-a-kind colors and iridescence, made of 100% U.S. virgin polycarbonate shells, which makes it exceptionally strong yet lightweight, and features a unique shimmering lining as well as world-class Hinomoto ball-bearing wheels to help you glide through any adventure in life.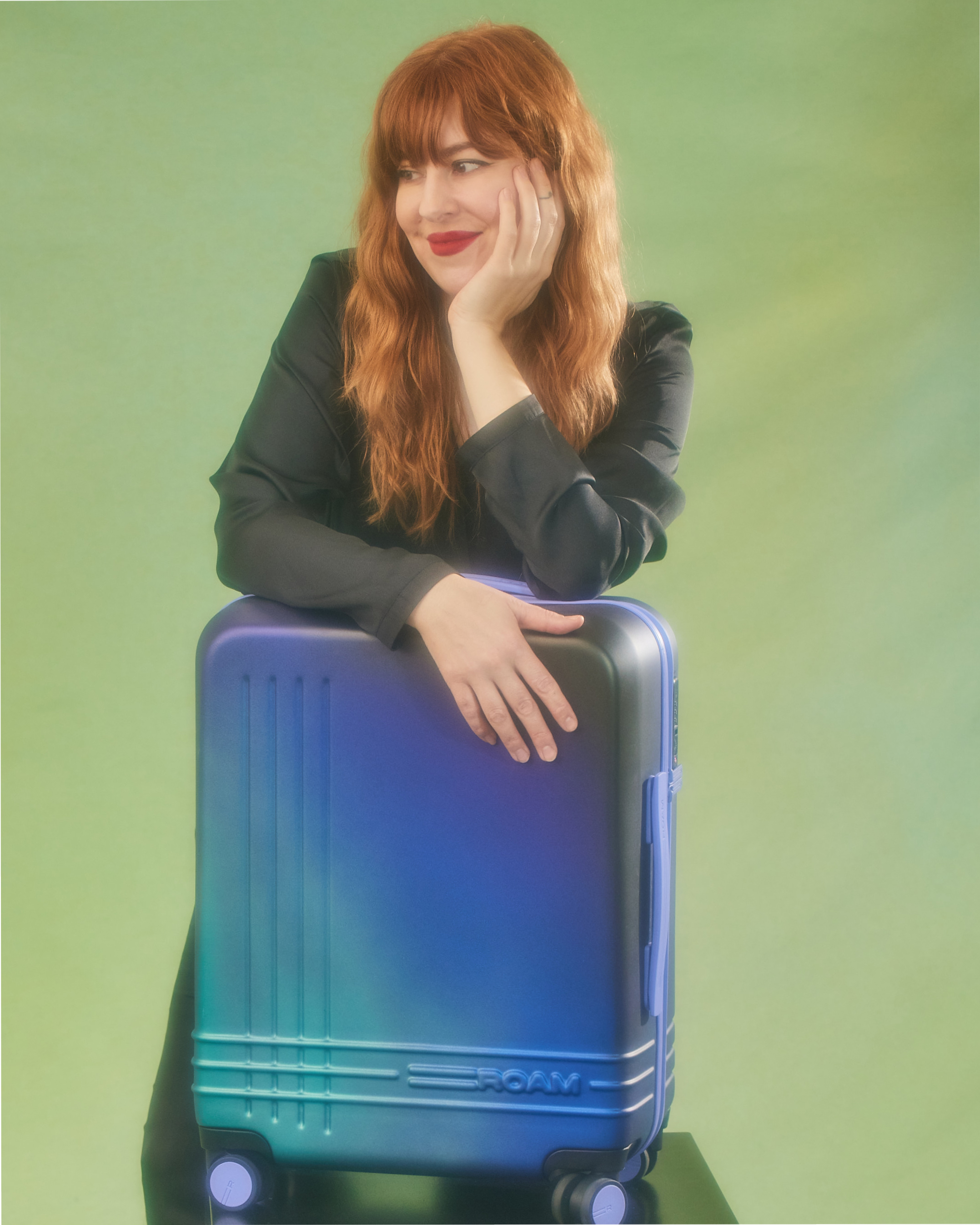 Photo by ROAM