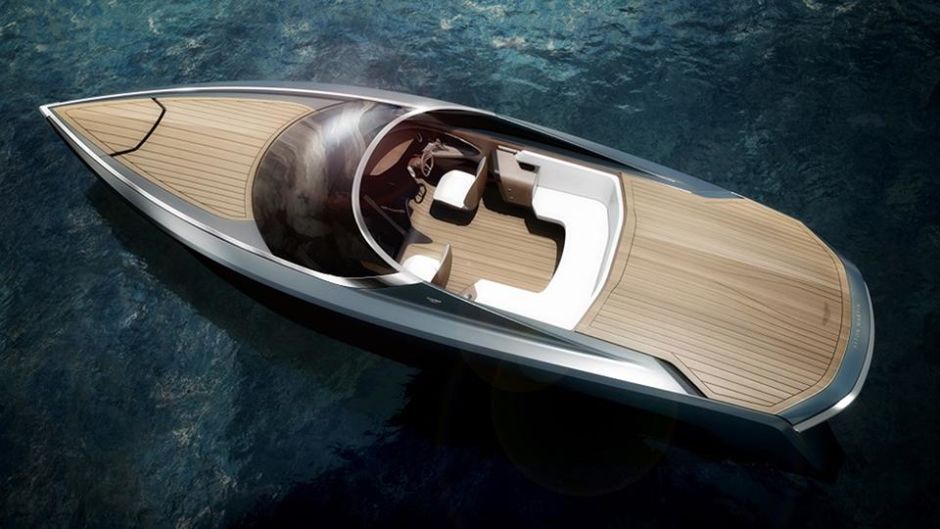 Photos Credit: Quintessence Yachts
Should you drive or take the boat? Thanks to Aston Martin, you won't have to choose anymore. Famous for zippy roasters that have graced many a James Bond film, the iconic carmaker has decided to try its hand at boating. The luxury automaker teamed up with Dutch firm Quintessence Yachts and produced a first-of-its-kind boat that merges the best quality of luxury cars with that of power boats. The AM37 "captures performance, handling, comfort, and style synonymous with Aston Martin," according to a statement from the carmaker. We told you about it last year, when it was still just a concept, and it formally debuted in Milan at the Salone del Mobile 2016 this past April. It's expected to be ready for purchase at the end of 2016.
It's a craft that's been designed to the hilt. Quintessence Yachts said, "each function of the boat has a rationale behind it. Nothing is simply 'there'." Equipped with a touch screen, fingerprint enabled control panel that integrates navigation, control monitor, and entertainment systems, captains can also regulate the electric anchor system, electrically-powered carbon fiber bimini, and three-carbon panel sliding platform deck. The leather and wood-clad interior is outfitted with a sofa/double bed, LED screen, toilet, galley (complete with espresso machine) and dining table. The 37-foot boat is available with three engine options: two impressive 520-horsepower Mercury gas engines, two 370-horsepower Mercury diesel engines or two 430-horsepower Mercury gas engines.