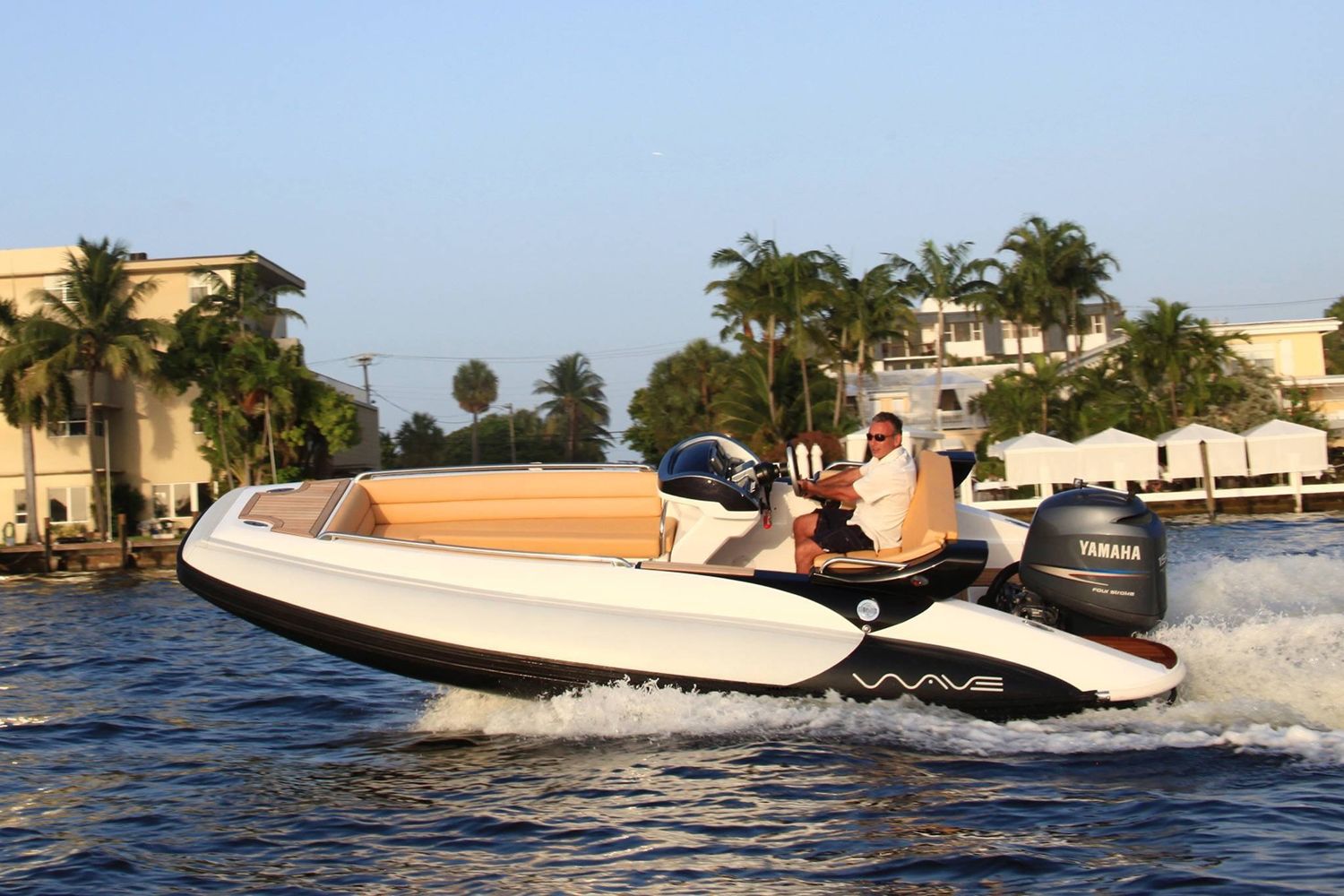 Photos Credit: Wave Custom Boats
So you've got the yacht, but do you have the necessary accessories to go with? So much time and attention is spent on yacht design that the smaller details often go overlooked. Florida boat maker Wave Custom Boats emerged from the ashes of now-defunct Nautica International to start a line of custom yacht tenders and limousines. Owner Ian Burry explains, "We always look forward to engaging with clients to create the perfect yacht and tender combinations that will match the mothership expectations. We design each tender to be unique, so it can match the heart of a mega yacht designer's dream." He has enlisted designer Fabrizio DiCarne, who was trained at BMW and sharpened his skills at Nouvurania and Nautica International, to design the tenders and limousines.
Wave sells primarily to luxury resorts, mega yacht owners and marinas. In particular, the custom options for their F-55 Tender include: a ski pole, wakeboard arch, two-tone graphics on fiberglass, Diesel inboard engine, jet or outdrive, custom fabric seating, tender tracking system, buoy thruster, joystick navigation, electric anchor winch, sunpad with headrests in the bow, LED docking and underwater lights, towing package, satellite Bluetooth sound system with four speakers, and an iPad docking station for navigation, music and wi-fi/cellular communications. Burry and DiCarne say the boats are fully customizable, and there are no restrictions on what you can have as long as the performance and safety of the boat aren't affected. DiCarne references the concept of, "ideas in motion" as his inspiration. If you're going for the custom yacht, you might as well take it all the way home.