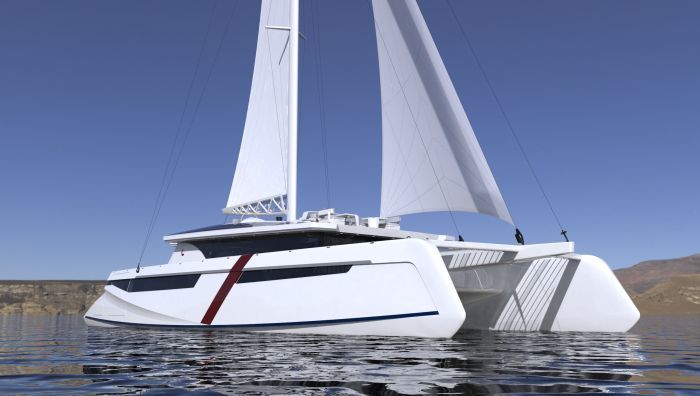 Alexandre Thiriat
"Tomorrow's yacht have to turn to sail or Hydrogen. There is NO PLANET B," said Alexandre Thiriat, the mastermind behind the 110-feet Corellian. Sketched while his kids were watching SOLO, a Star Wars story, the catamaran is designed in complete consideration of ecology and sustainability.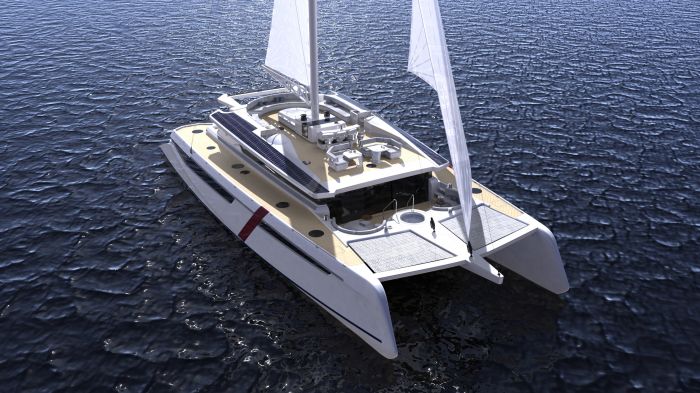 Alexandre Thiriat
The CORELLIAN 110' catamaran is a Full Hydrogen motor yacht, using the proven and latest innovative technologies on development to achieve for the moment 2x500KW (2X670 Hp). 'With the existing technologies about Fuel Cell, and power predictions, we can achieve for the moment 18Knt max speed (on 2X500kW), but new and more powerful solutions in the near future will allow increasing those numbers and keeping the fuel cell in moderate dimensions', emphasized the designer.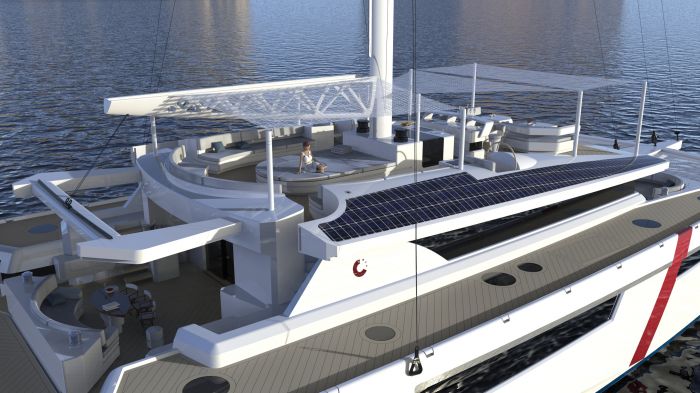 Alexandre Thiriat
Prioritizing sustainability, the Corellian 100 is a 100% recyclable aluminum hull with Unnoisy & vibrationless propulsion by electric motors and matching propellers.
The owner of the Corellian 100 can host from 8 to 12 passengers comfortably at the Private Beach club aft and sizeable open area areas, with a Jacuzzi, pool, and ample sun pads. The catamaran is a 'Custom Yacht' about the style and layout, making it unique. The fittings and the interior style can be adapted to be exclusive and correspond to each owner's personality.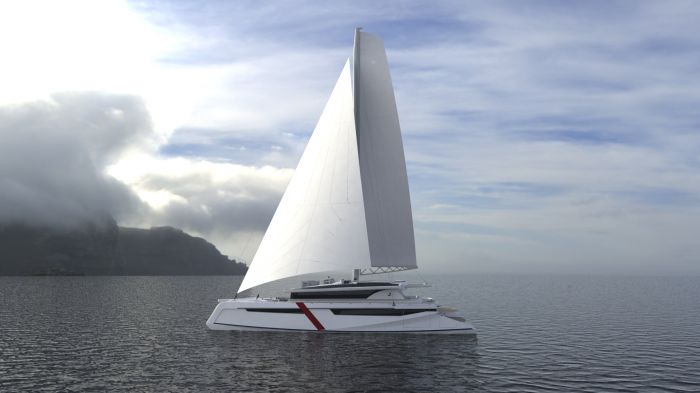 Alexandre Thiriat
Involved in the design of highly innovative yachts since 1998 and, since 2013, running his design studio, professional dreamer Alexandre Thiriat, Designer for the most exclusives yachts when working for late Alberto PINTO, on Alfa Nero, Ocean Victory, Madsummer, Axioma or Okto, is presenting a radically innovative superyacht catamaran concept.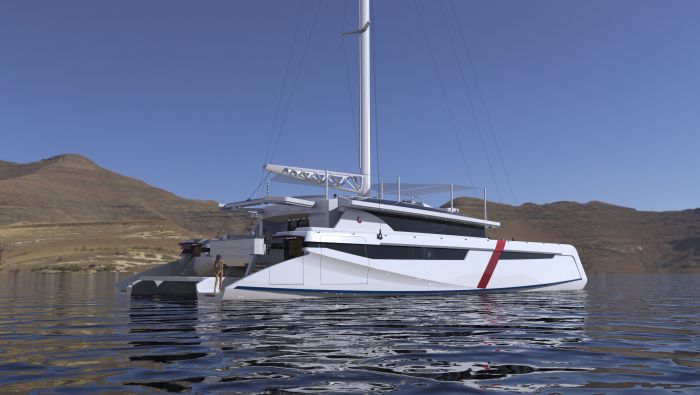 Alexandre Thiriat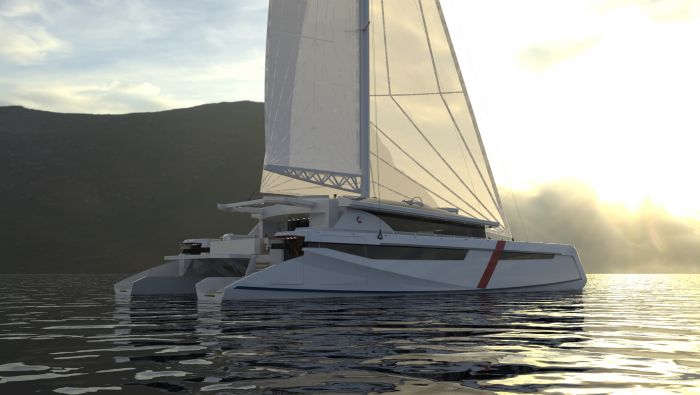 Alexandre Thiriat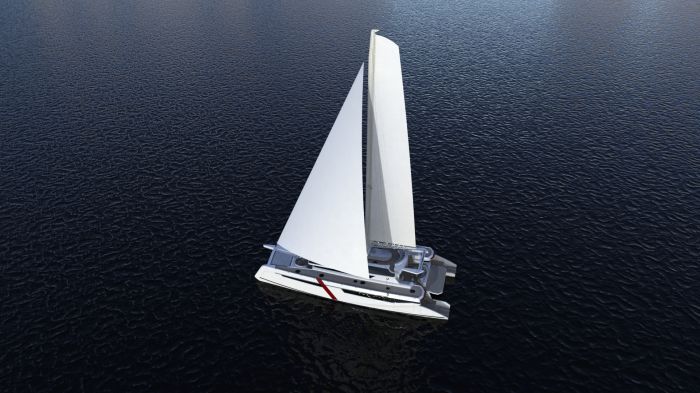 Alexandre Thiriat