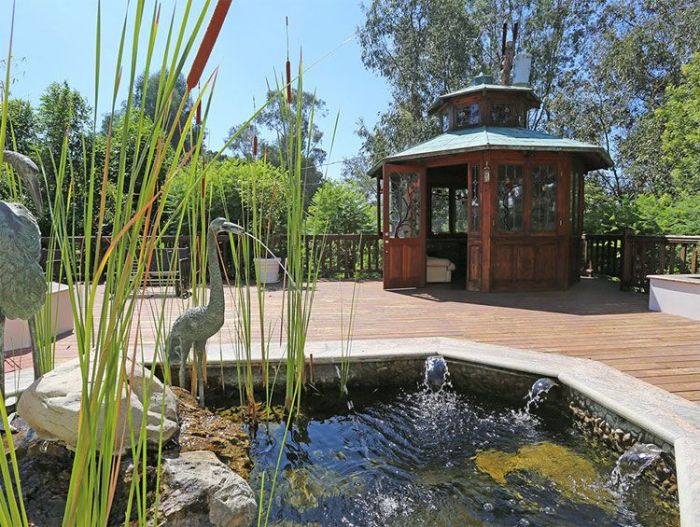 Photos Courtesy of MLS
Funny man Jason Bateman is known for his snarky humor and his clever roles, but we can't imagine he has many quips about the
luxury home
he just purchased with his wife, Amanda Anka. Previously owned by the late Academy Award-Winning actor Ernest Borgnine, this $3 million residence boasts over 6,000 square feet, a sweeping staircase, and a guest house. While there are details that could use some redesigning, this estate seems like the perfect upgrade for this rising star.
This stunning abode was home to Hollywood icon Borgnine for nearly six decades and is located in Beverly Hills. Accessible only through a gated driveway, this home allows for a certain level of privacy in a city that generally boasts anything but.
With 6,148 square feet, this 'Country English' compound has a memorable formal entry hall with a grand, sweeping staircase worthy of Scarlett O'Hara's famous entrances. While much of the décor is a bit dated, the happy couple has a lot of good material to work with, including broad and spacious living and family rooms (each of which open to the serene pool and cozy patio areas), a paneled library, office, den, formal dining room, breakfast room and an inviting kitchen.
In one wing, the master suite consists of dual baths and dressing rooms, along with a private sitting room featuring a grand balcony. The other wing is compromised of two bedrooms, a 'Jack and Jill' bath and an upstairs lounge area.
Designed by architect L.G. Scherer in 1938, this estate also includes a generous one-bedroom guest house fully equipped with a living room and kitchen. According to
Trulia
, gorgeous views of the city lights and nearby mountains are visible from anywhere on the estate. The fact that Bateman got this home for quite a steal means that he probably has some extra spending money that he can put into remodeling some of the home's out-of-date elements, like the overwhelming lattice work in the master suite.