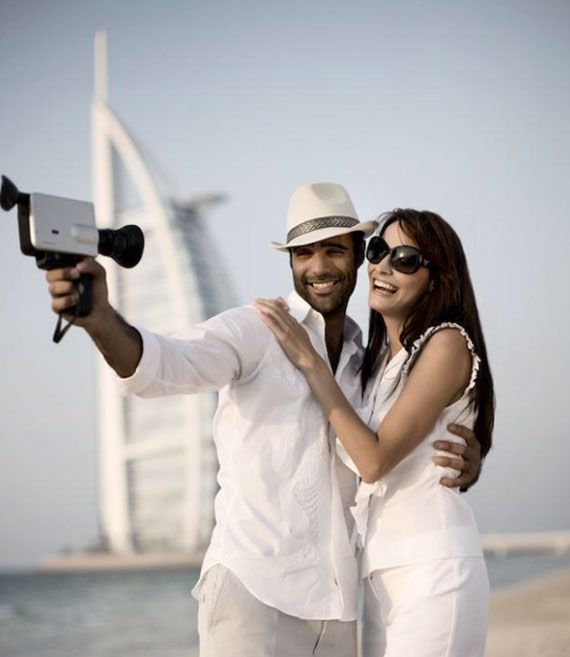 Photo Courtesy of World Luxury Expo Dubai
You haven't received your personal invitation for the first ever World Luxury Expo in Dubai yet? I'm sure it's just lost in the mail. Invited to this three-day, ultra-lavish event are only the most high-net-worth individuals including members of the Royal Family, leaders of distinguished companies and influential decision-makers around the Gulf Cooperation Council (GCC) region (namely Bahrain, Kuwait, Oman, Qatar, Saudi Arabia, UAE). If this doesn't describe you accurately, perhaps you can stop waiting by the mailbox.
From January 15-17, 2013, the
Burj Al Arab
hotel will be showcasing some of the most extravagant and exciting products from the world's finest luxury brands. Representatives from these high-end names will have the opportunity to meet and network with affluent, private buyers face-to-face in the main exhibition space, The Grand Pavilion, or in more discreet areas of the hotel if desired.
What can you expect to see if you are among the lucky ones chosen to attend? Luxury brands covering nearly 30 different categories will feature everything from fine art, hand-crafted time pieces, and executive cars, to designer furniture, fashion accessories, investment services and musical instruments. Speaking of which, Steinway will have on display a 1/6 scale model grand piano completely covered in crystals. It is the first time anyone will lay eyes on this blinged-out instrument, whose full scale version is worth AED 12 million (around US $3.3 million).
Among the more interesting exhibits is the largest atlas ever made (measuring 6x9 feet) by Earth Platinum. Only 31 gigantic copies of the book will be published so make sure to get your hands on one of those; and then take your hands off when someone else actually wants to buy it.
Hästens, a Swedish company manufacturing handmade, personalized beds, will be bringing their premier product, the Vividus. Before you say "who cares about a fancy bed when there's a shiny sports car in the room?" consider that it takes over 160 hours to create just one of these sleep sanctuaries. Oh, and legendary celebrities and global figures have paid the modest price of US $100,000 to have one made just for them; so that's something.
The Middle East has definitely made a name for itself in the luxury market and continues to grow as a destination for all things opulent. Bain & Company's worldwide study last spring revealed that luxury goods sales in the Middle East are expected to more than double the growth of the worldwide luxury market in 2012. In other words, Dubai is just the place for this exact target audience to come together and get up-close and personal with the highest caliber of merchandise and services for their careful (or impulsive) consideration.
In case your invitation came late or you can't make it to Dubai in January, the World Luxury Expo will be moving onto the Ritz-Carlton, Riyadh from February 10-12; to the St. Regis Doha March 31-April 2; and then to the Emirates Palace September 27-29, 2013.