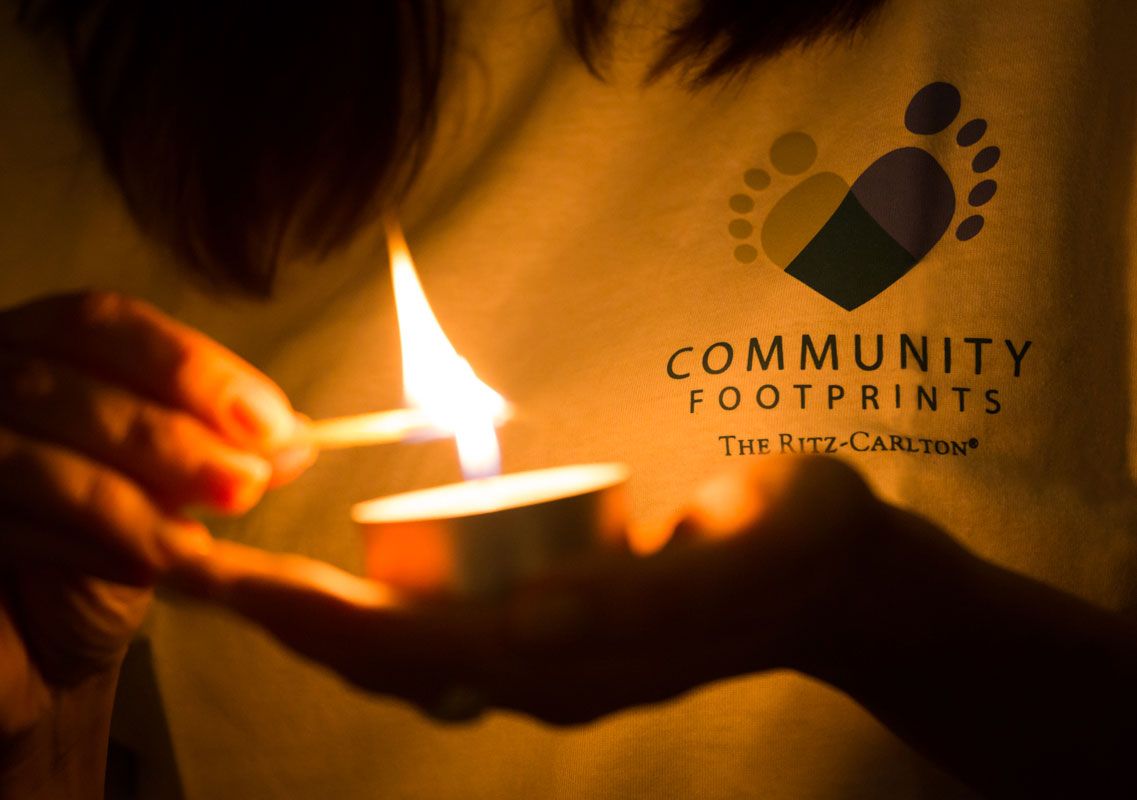 Photos Courtesy of Ritz-Carlton
Last Saturday, Ritz-Carlton properties around the world went dark at 8:30 p.m. in support of Earth Hour, founded by the World Wildlife Fund for Nature (WWF). Each hotel turned off non-essential lighting during the hour, and participated in their own unique way for the annual event.
The Ritz-Carlton, Jakarta
"We are committed to working towards a more sustainable future, by preserving natural resources and minimizing our impact on the environment," comments Sue Stephenson, vice president, Community Footprints for The Ritz-Carlton Hotel Company. "Earth Hour is an outstanding forum for us to exercise this commitment and help raise awareness for the importance of environmental responsibility around the globe."
The Ritz-Carlton, Dubai
The Ritz-Carlton, Dubai International Financial Centre used their hour to encourage their littlest guests to join in the fun by choosing a Ritz Kids activity. Staff members told stories by candlelight to participating children. In Istanbul, guests watched a traditional Turkish Shadow Play in the lobby, while in St. Thomas 100 travelers were treated to a moonlight beach BBQ, bonfire and live Caribbean music.
Here are a few more highlights shared by the properties themselves:
The Ritz-Carlton, Bahrain Hotel & Spa
The Ritz-Carlton, Bachelor Gulch
At The Ritz-Carlton, Bachelor Gulch, about 20 guests inside the Great Room listened to live acoustic music and enjoyed dining between 8:30-9:30 p.m. in a candlelit ambiance. For the same time frame we saw about 30-40 guests who came outside to the bonfire at the fire pit to enjoy s'mores while stargazing with the laser pointer and learning the history/impact of Earth hour led by Naturalist Ranger Jackie. Then multiple guests joined Ranger Jackie on an evening snowshoe tour under the stars.
The Ritz-Carlton, Naples
Over 40 luminaries were decorated by guests to line the boardwalk in honor of Earth Hour.
The Ritz-Carlton, Half Moon Bay
Over 15 guests participated at the Ritz-Carlton Spa during the 30-minute SURFSET class instructed, under a serene lantern-lit setting to honor Earth Hour. The intimate class increases leg strength, flexibility and engages all of the postural muscles.