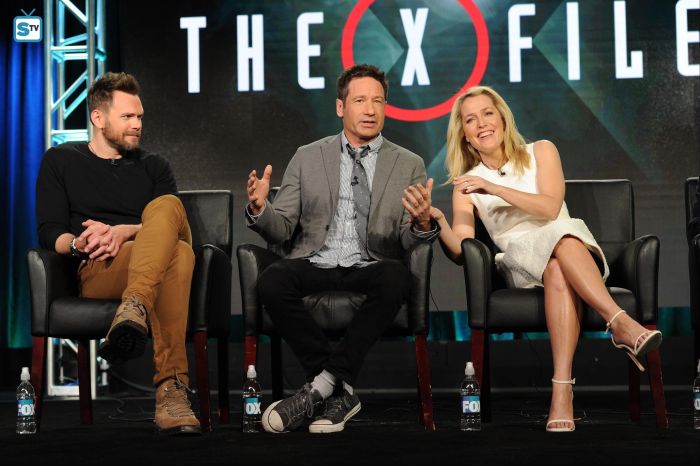 SpoilerTv.com
For the passionate enthusiasts of the Halloween scene, tricking or treating for just an evening may leave an unsatisfied craving for more action than a one-night stand. This season of the ghoulish and macabre presents an opportunity to add three extra days to the festivities in Orlando, Florida, and party with the cast of FOX TV'S The X-Files, the Mistress of the Dark, Elvira, Peter Criss, the drummer of KISS, Carl Weathers, and many more, including a day with Gillian Anderson and David Duchovny.
In JustLuxe's never-ending pursuit to bring new experiences for travel and entertainment options to readers, I will be at the Caribe Royale Orlando resort to take in the "Dark Side of Comic Con" at the Spooky Empire show. It is a three-day event with an itinerary for Halloween lovers of all ages. It is multi-faceted, thematic weekend that combines Halloween, Hollywood, and the Sunshine State, seamlessly.
While there are many other TV-fandom tours available, the majority of those feature stars from currently running TV shows. What makes this event so special is that it is bringing together the cast of a legendary TV show that arguably ranks among the top shows in its genre in TV history. The X-Files has been in the lexicon of pop culture for more than 25 years.
In general, TV-fandom tours combine fantasy, reality, celebrities, and fans in an enclave exclusively reserved for a weekend of extraordinary events designed to create memorable experiences for a lot of folks who share common interests. at Spooky Empire, the attendees will have the option to participate actively or passively in the festivities.
With the added allure of a Halloween party tossed into the mix, the former mode would be our suggestion to maximize pleasure. However, people watchers could have a lot of fun here, too.
Ghoul, Glamour, and the Reunited Cast of The X-Files!
Oh how this event has changed for this time! This year's Spooky Empire Halloween event also is in costume of sorts, presenting itself as a Hollywood party of "A-list" proportions, especially for fans of The X-Files. While they trust no one, they are betting on this gathering being special with so many of the original cast members slated to appear, as well as the other TV and film stars who will be available for autographs, photo opportunities, and various Q&A sessions. There is a lot of fans coming to this event.
In reviewing Spooky Empire's previous shows, it is apparent that this show's offerings have expanded significantly and changed dramatically. It has morphed to a celebrity-studded, TV-fandom aesthetic from a campy, horror-themed forum event. This year's show combines both.
The itinerary for the extravaganza also will include a costume contest, a tattoo festival, book signings by several authors, a horror-themed film festival, a VIP dinner, and after-hours parties and special events. There is even a car show, cosplay wrestling matches, and a children's area.
The weekend also will feature workshops that present lessons in applying special effects makeup, such as gory- and monster-makeup applications, for anyone seeking to learn the craft from renowned professionals. Additionally, an exhibit area will feature exclusive merchandise and memorabilia in connection with the festivities.
Worth Wow?
While it is understandable to feel that reporting on this event, which runs from October 26—28, to attract attendees, but it is not necessary, as the show's biggest attraction, its VIP package, has been sold out for weeks. So, this journey is dedicated to experience hunting and, hopefully, having a great time. (At least that is why I am going!)
Please check back for the follow-up report!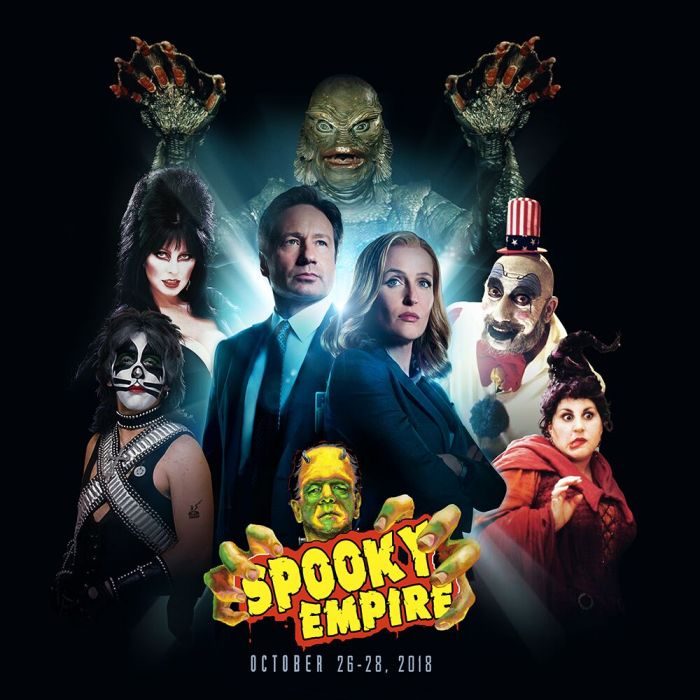 Spooky Empire/JWI PR