Inspired primarily by Europeans' minimalist ways, efficient condominiums are having a serious moment in the U.S. 1000M, a 74-story condominium skyscraper in Chicago's South Loop, has taken the hint.
The Helmut Jahn-designed tower debuts its first set of sensibly-constructed units, the International Collection. Ranging in size from 325 to 850 square feet; and offered as a studio, one, two or three-bedrooms; the condos will occupy the 41st through 47th floors of the luxury residence.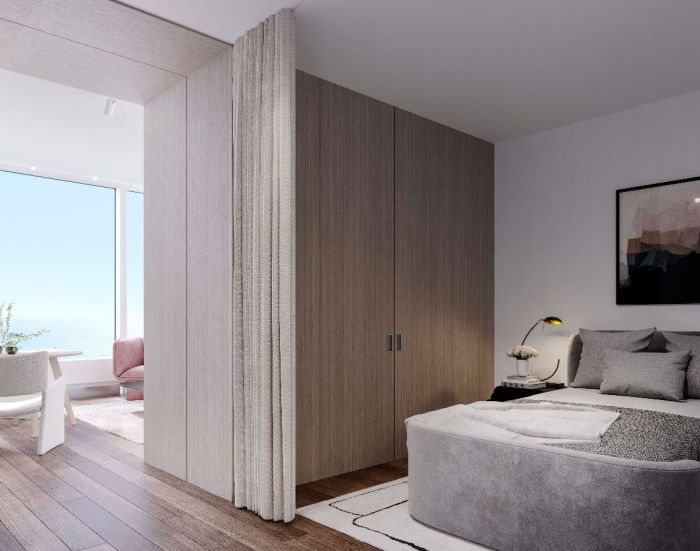 The Design
Though small, these units are aesthetically mighty. High-end finishes, fixtures and appliances make for an ultra-chic interior. And depending on the occupant, Kara Mann's use of subtle hues can offer an element of modern simplicity, or act as a blank palette upon which the owner can personalize. To optimize such restricted space, the floor plans incorporate features such as single-wall kitchens, built-in millwork closets and convertible Murphy Beds for day-to-night transition.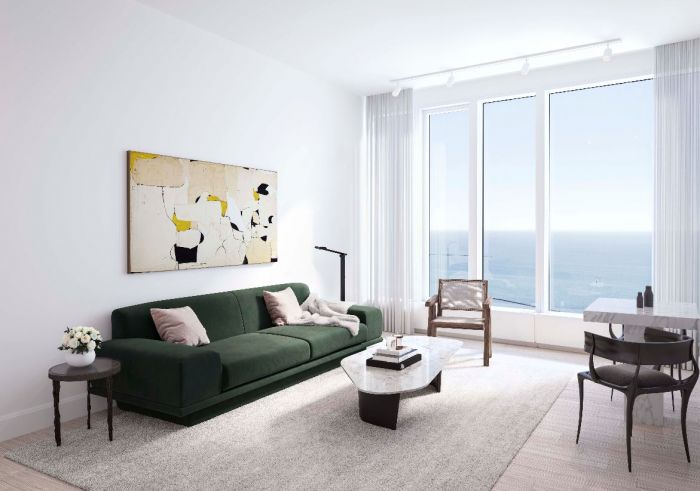 The Luxuries
Given the prime, Downtown location of 1000M, each unit is complete with unmatched views of Lake Michigan, Grant Park and the city. International Collection homeowners also have full access to 1000M's 40,000 square feet of world-class amenities, including: an 11th floor library lounge with an outdoor terrace; a spa featuring hot and cold plunge pools, steam room, sauna and Himalayan salt therapy room; an outdoor pool and sundeck; fitness center; golf simulator; co-working space; a 72nd floor winter garden, observation deck and Club 1000 lounge; music conservatory; demonstration kitchen and private dining room; lobby with 24-hour staff; and a concierge.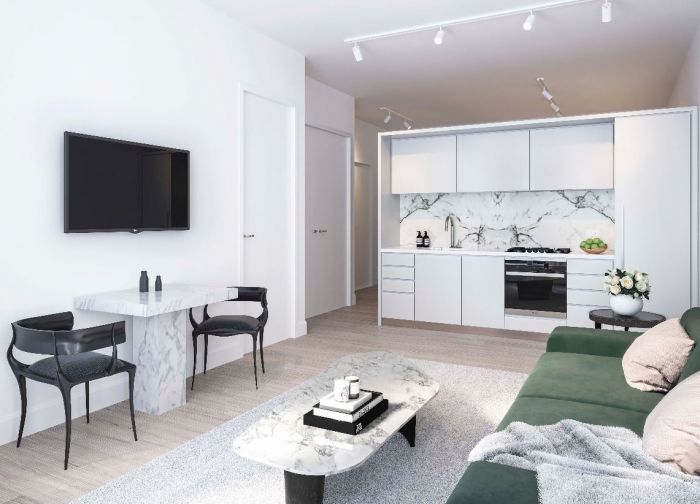 The Fine Print
The collection is comprised of 133 homes. Introductory pricing starts at $313,000, and 20 of the condominiums have already been sold during an exclusive preview offering. For more information, visit 1000southmichigan.com or call 312-781-7510. 1000M's sales gallery is open by appointment and is located at 1006 S. Michigan Ave.