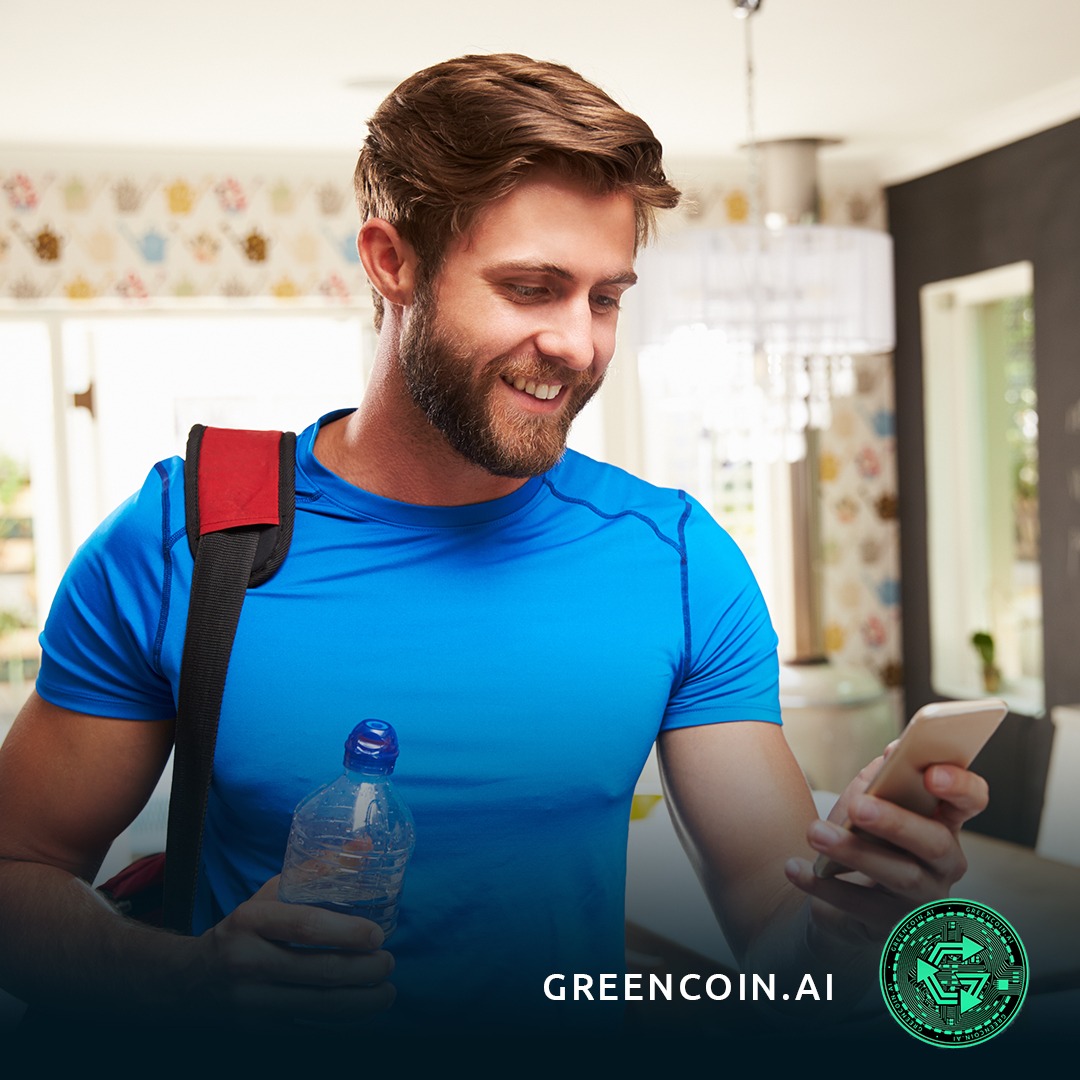 While nearly half of all adult Americans have cited improving their fitness routines as the top of their 2022 New Year's Resolutions, data from the Center for Disease Control's (CDC) National Center for Health Statistics have revealed that only 23 percent of U.S. adults fulfill leisure-time physical activity (LTPA) guidelines, which recommends 75 minutes of vigorous physical activity weekly or 150 minutes of moderate physical activities. However, with recent studies revealing that added financial incentives can help inspire longer workout sessions and subsequently improve the health of American consumers, burgeoning 'burn-to-earn' platform GreenCoin.AI (GRC) is encouraging U.S. adults to get up and move through this very same methodology. With plans to offer its proprietary GRC coins in exchange for calories burned upon its first quarter 2022 launch, GreenCoin.AI (GRC) aims to help the population fulfill their exercise resolutions once and for all, all thanks to a little added financial motivation.
The very first platform of its kind, GreenCoin.AI (GRC) has established itself as user-friendly from the get-go with its inherent ecosystem structure. Utilizing proprietary artificial intelligence chips, members simply exercise to receive rewards as GreenCoin.AI (GRC)'s AI directly translating that fitness data into the platform's sustainable, solar-powered GRC coins. Through its robust in-platform marketplace, users can exchange earned crypto to purchase content and games from the ecosystem's growing community of merchants, as well as spend GRC coins on subscriptions to specific trainers or personalized workout classes. Members are similarly given the opportunity to cash-out their GRC coins for Fiat currency, translating these "burned and earned" funds into cold, hard cash.
GreenCoin.AI (GRC)'s artificial intelligence technology further promotes users' physical activity by taking accrued data and harnessing it to provide personalized fitness tips and customer support, allowing members to make the most out of their workouts. This same data can then be anonymized and flipped for further profit by consumers, as GreenCoin.AI (GRC) gives the opportunity to sell this wealth of information to fitness data buyers and subsequently returns profits back to the platform's users.
Beyond promoting and incentivizing exercise, GreenCoin.AI (GRC) has added yet another game-changing aspect to the cryptocurrency industry untapped by prominent rivals: sustainability. Between GreenCoin.AI (GRC) harnessing the power of the sun to mine its GRC coins, the platform regularly works toward a carbon-neutral target, offsetting some of the negative environmental effects for which other cryptos, like Bitcoin and Ethereum, have gained notoriety. GreenCoin.AI (GRC) lets consumers participate in the industry's evolution toward a greener future.
Though there remains a demonstrable hurdle to get Americans up and moving, GreenCoin.AI (GRC)'s novel idea to incentivize members with cryptocurrency rewards is anticipated to contribute to both an increased motivation to exercise among U.S. adults and the platform's long-term success, working toward GreenCoin.AI (GRC)'s ultimate goal of improving user's health, wealth, and happiness, one workout at a time
This article is provided for informational purposes only and should not be interpreted as investment advice. All investments involve risk of loss. Any reference to an investment's past or potential performance is not, and should not be construed as, a recommendation or as a guarantee of any specific outcome or profit.
Any predictions expressed in this article are based on simulated or hypothetical performance results that have certain inherent limitations. Unlike the results shown in an actual performance record, these results do not represent actual trading. Also, because these trades have not actually been executed, these results may have under-or over-compensated for the impact, if any, of certain market factors, such as lack of liquidity. Simulated or hypothetical trading programs in general are also subject to the fact that they are designed with the benefit of hindsight. No representation is being made that any account will or is likely to achieve profits or losses similar to these being shown.