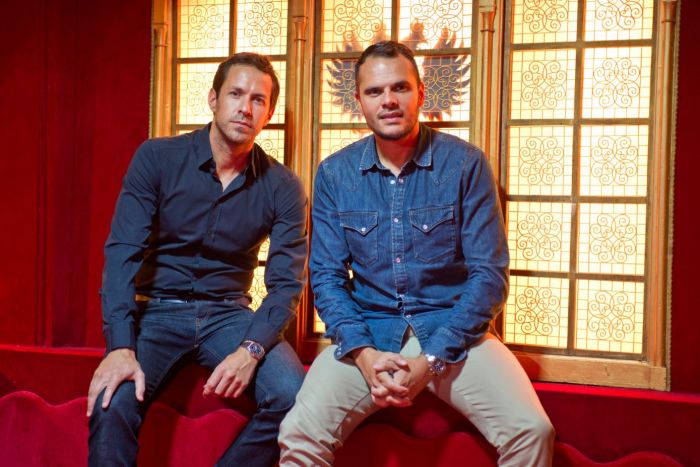 From the sparkling turquoise waters of South Beach to the iconic hotels and undeniable energy of the city's nightlife, Miami brings a different type of lifestyle to the table with its own one-of-a-kind character. That being said, it takes a certain type of endeavor to be successful in the Magic City. Hospitality and nightlife entrepreneur Alexander Ghislain, known for the popular club RASPOUTINE in Paris looks forward to bringing a piece of France to Miami with the opening of his latest venue, RASPOUTINE Miami.
Known for his sophisticated RASPOUTINE venues in Paris, Rome and Los Angeles, Ghislain's knack for curating nightlife hotspots across the globe continues to prevail with Miami opening this month as well as a venue in Dubai later this year. The entrepreneur found his way to the RASPOUTINE brand in 2014 when he joined the group as a partner with Logan Maggio.
"RASPOUTINE Miami felt like the perfect opportunity to bring our brand to a new city that also aligned with the ambiance and energy of the type of venue that we specialize in," Ghislain says. "We look forward to providing Miami with a new nightlife destination that resonates with the pace and energy of the city, but offers a new and different style."
Incorporating their classic rich red color scheme into the RASPOUTINE Miami, the venue elicits dark, moody luxury from its chic velvet lined dining room to its exquisitely curated menu with dishes like Bottarga spaghettini, squid ink salt crusted sea bass and a large selection of caviar. Despite only being open a week, the restaurant is already becoming a popular spot among celebrities and Miami socialites. With the latest RASPOUTINE located in the heart of South Beach, Ghislain looks forward to offering the Miami social scene a unique alternative to the beach-focused restaurants and clubs with elements of Paris and Russia incorporated into the venue. To learn more about Alexander Ghislain and RASPOUTINE Miami, visit their website or follow Ghislain on Instagram.