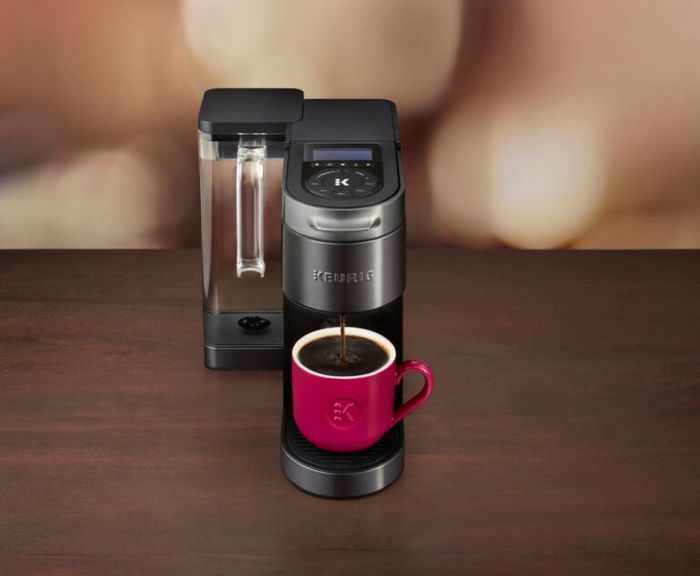 Courtesy of Keurig
Keurig has been brewing up some pretty smart ideas lately.
When it comes to creating the perfect cup of coffee, they recently introduced the K-Supreme Plus Smart, Keurig's first-ever connected brewer. From its sleek design made with black stainless steel to the ability to fine-tune the temperature, strength and size, their latest BrewID pod recognition technology is one of the most impressive to date. This new coffee maker offers five different sizes, along with six temperature settings and five strength options.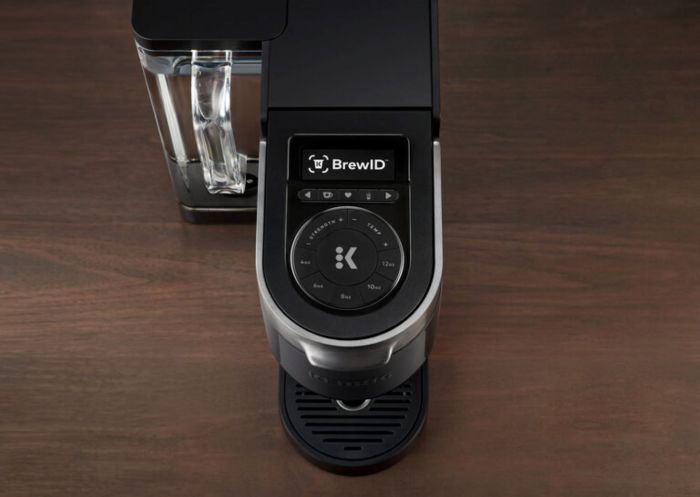 Courtesy of Keurig
"We launched our BrewID connected platform in July and the Keurig Supreme Plus Smart brewer is the first brewer to launch with it," said Annie Oh, vice president of Keurig experiences. "What BrewID does, it comes to life in three different ways – on our brewer, through our app as well as the back-end through data."
When you insert the pod in the coffee maker, the brewer recognizes the pod and it provides the recommended setting based on what the expert roaster has recommended. "As you can imagine, we have over 900 varieties in our network of pods so getting the ideal setting would be very challenging for the consumer, so we do the work for you," Oh said. "We work with the experts and we provide that recommendation right away when you are connected. From there, you can personalize it."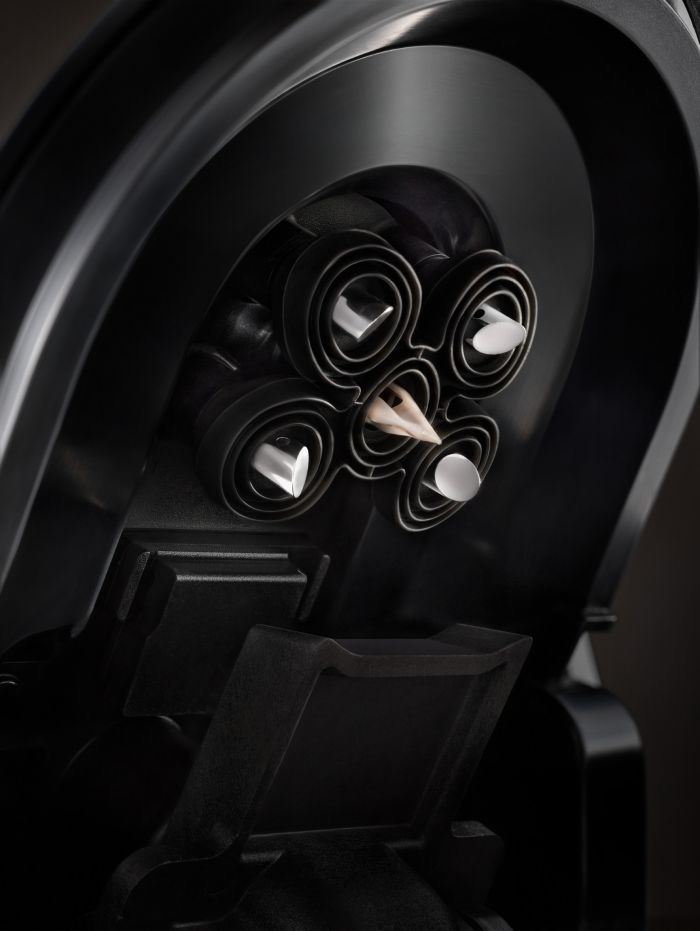 Courtesy of Keurig
Through the app, you can even remote brew from your bed to wake up to a hot cup of coffee; and you can adjust all of your settings so you can change the size, temperature and strength of the coffee. You can also get other recommended coffees that you might like based on what you are brewing with SMART Auto-Delivery.
"Consumers love this feature so they never run out of their favorite coffee," she said. "With this model, we have five different size settings and five strength settings and a higher temperature than we have had before. It's our biggest water reservoir (78 ounces) and everyone loves the handle that doubles as a pitcher. Also, when you lift the brew handle, you will see there are five needles instead of one featuring our Multistream technology, so that helps us to get a richer, more intense flavor as it saturates more of the coffee grounds. The hot water tank is actually a tankless water heater and that's what enables us to get the hotter water temperatures. Also for iced coffee, it helps to bring some of the temperature down so that you can get a good iced coffee right away without having to put in a ton of ice or wait for it to cool down."
As for what's up next for Keurig, Oh reveals they "have an exciting bunch of products coming out going forward and we are super excited about the opportunities for consumers."