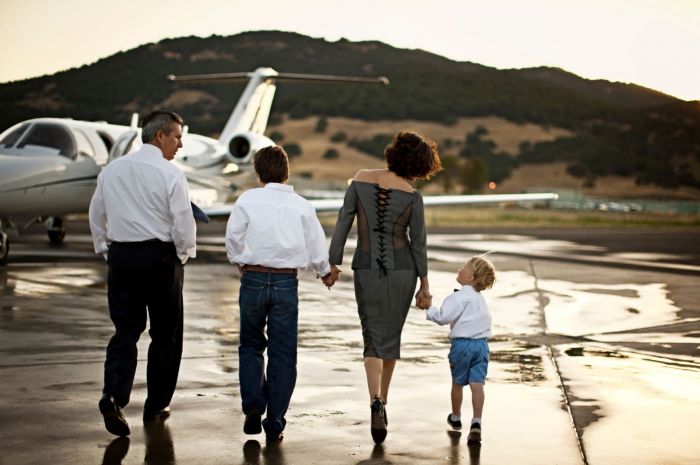 Flying can become a chore after the fourth or fifth time you get on a plane.
If you are often flying for pleasure or business, you are likely tired of the commercial experience.
Whether you fly in economy or business class, you may struggle with the long security lines, lengthy boarding procedures, close quarters on the plane, and unruly passengers.
One way to snap out of your flying funk is by trying a new experience. A private jet charter is the most convenient and enjoyable way to fly, especially if you are going with a group or your family.
Below are seven luxuries of flying in a private jet.
1. No Wasted Time
When people fly on a chartered airplane for the first time, they are shocked at how quickly they can go from arriving at the airport to being in the air. With a domestic flight, you must arrive around an hour before departure, as you need to get through security and the lengthy boarding procedures.
A private jet is an entirely different experience, as you can come to the airport 15 minutes before your flight. Security is very quick to get through, and your party is the only one boarding the craft. You will be off the ground before you even realize it.
2. Stay in Control
Commercial airlines have set daily flight times, which rarely change. If there is an alteration, it is usually a delay as a result of overcrowded airports, airplane problems, or poor weather. With a private charter, you have a lot more leeway for when your flight departs.
Most chartering services rent the aircraft to customers for a day or part of a day. You may have use of the plane until midnight that day or until a specified time. That means you can take off whenever you want, provided you inform the company. If you have to delay your trip slightly, you are not in danger of missing your flight!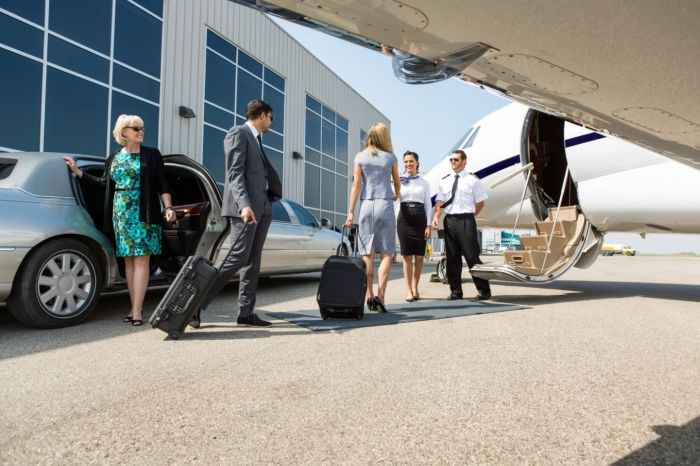 3. Baggage Stays With You
Are you tired of the process of checking in a bag on a domestic flight? Perhaps you have larger suitcases that cannot fit in the overhead compartments on commercial planes. Checking in baggage not only means you have to arrive at the airport even earlier, but can also pose the risk of your bag being lost or stolen.
On a private flight, the crew will take your luggage with your permission, or you can bring it on the plane yourself. If you have important items in your bag, you can rest easy knowing that it is by your side throughout the journey.
4. Delicious Food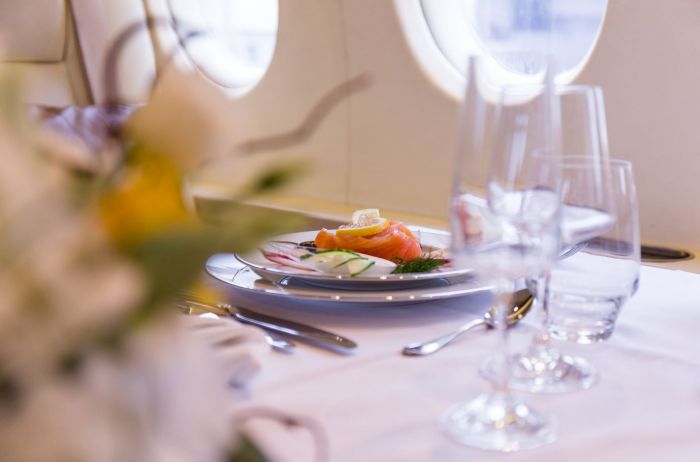 Airline food is never very palatable, even when they make an effort to serve better meals to customers. If you have flown first class, you have likely experienced disappointment on many occasions when air hostesses bring your meal to your seat.
There are no disappointments with the food when you fly privately, as chartering services have contracts with top-rated catering companies to ensure their customers dine in style. Enjoy a delicious meal along with a glass of champagne as you are in the air on your private jet.
5. Privacy
The feeling of people being close to you throughout a flight can be unsettling, especially if you are nervous or anxious around others. You do not have to worry about such negative experiences on your chartered craft, as only people from your party will join you on the flight.
Having such privacy is also helpful when you are flying for business. If you have to get work done on the plane, you can open your laptop or take out important documents without the fear of someone snooping or taking a photograph of sensitive information.
6. Fly Through Smaller Airports
The quickest way to fly via a private jet is when your plane departs from a smaller airport. Even if you are going from JFK or LaGuardia, chartered aircraft are faster than commercial planes, in terms of getting you on board and in the air.
Transit time reduces even further when you can fly out of a smaller airport. Not only are these terminals far less crowded, but the traffic to and from the tarmac is much less compared to international airports. If you are flying for business, you can drastically reduce the time you spend in queues by passing through a smaller airport.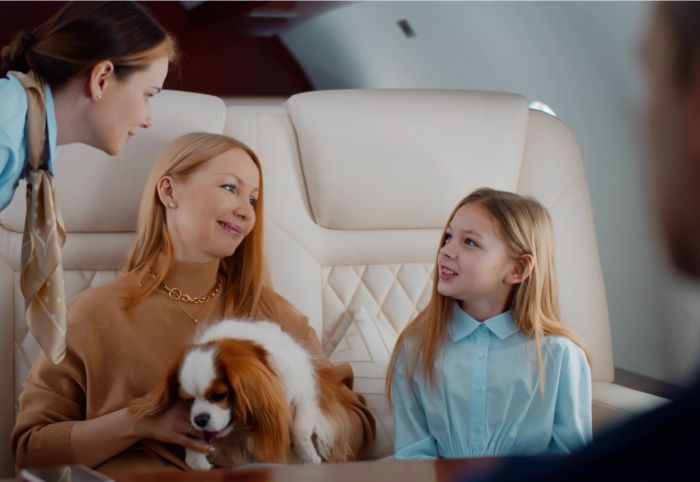 7. Bring Your Friends Along
Have you ever wanted to take a stylish and luxurious vacation with your closest friends? A chartered plane is your chance to have the trip of a lifetime.
Traveling as a group is the best way to save money on a private plane while having an incredible experience with the people who are closest to you. If there are five or six of you taking the trip, that would significantly reduce the rental fee for the jet on a per person basis.
Flying privately in a group is an experience none of you will forget for a very long time.