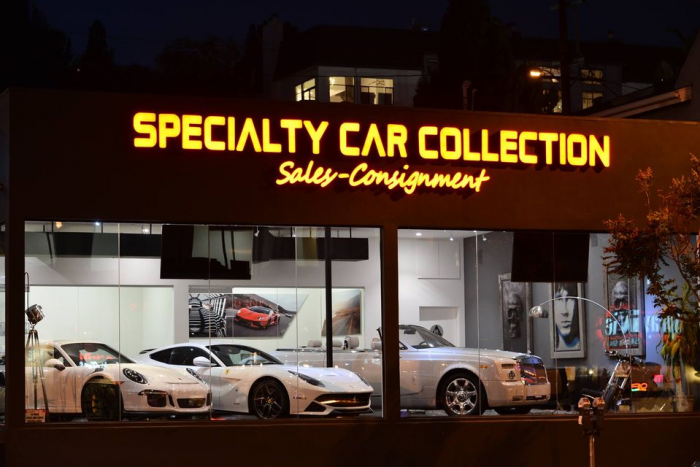 By Darby Jones
When thinking about the city of Los Angeles, one word probably comes to mind: luxury. From luxurious homes and A-list celebrities, to exotic cars and designer handbags, the City of Angels has it all. The automotive industry in Los Angeles has a rich history of having some of the most exotic and special cars in the entire world. While electric vehicles are all the rage in California, many people still opt for the classic beauty or exotic-style vehicle.
The luxury car market is expected to reach a valuation of 350.37 billion U.S. dollars by 2029. Along with Miami, Los Angeles is one of the top cities for luxury vehicles, but it can be challenging to find the best and most trustworthy business to handle one's luxury car needs. For Specialty Car Collection located in West Hollywood, California, customer care and attention to detail is their utmost priority.
Specialty Car Collection is a boutique car dealership that specializes in exclusive, luxury, classic and exotic vehicle brands. The team prides itself on providing only the best customer service for every single client, and each client is granted a premium purchasing experience from start to finish. Customer service does not end after the sale, either — the team continues to care for each customer for a lifetime.
The company's car inventory is hand selected and is inspected to ensure that every vehicle meets the team's highest standards before it is even offered to a client. SpecialtyCar Collection even offers top dollar for past clients to trade back in their own vehicles. The team's inventory buyer is mechanically inclined and has been involved in the automotive industry since the nineties, making them the perfect person to pick the right car.
Looking ahead, Specialty Car Collection plans to open more locations, in addition to their West Hollywood location. The team will continue to provide the most competitive pricing for the best selection of cars in the area. As they are so dedicated to each client, the team is even available to answer any questions on Saturday and Sunday, offering customer care seven days a week.
To see all that Specialty Car Collection has to offer, visit their website or follow them on Instagram.