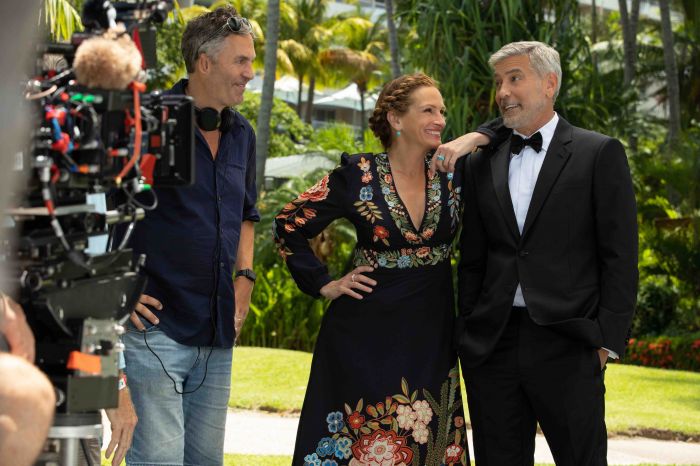 Working Title
Julia Roberts and George Clooney reunite on the big screen for the newly released Ticket to Paradise, about divorced parents on a journey to stop their daughter from making a mistake they made years ago.
The film is set in Bali but in reality was filmed on location in beautiful Queensland, Australia. It features the stunning rainforests surrounding the Golf Coast, pretty island views and secret beaches off of Brisbane.


Here are a few places to include in your Queensland itinerary straight from the movie.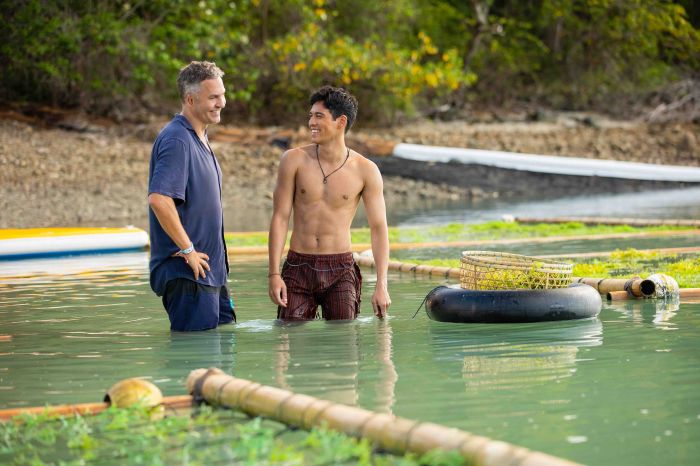 Working Title
Hamilton Island Resort
This pretty property played backdrop for a number of scenes in the movie, including the pre-wedding party and impromptu soccer match on Catseye Beach. It's a perfect setting for a destination wedding or a romantic island escape. Part of the Whitsundays region, there are an additional 73 islands to choose from as part of a trip to Queensland.
Katie's Cove, Haslewood Island
Found on the northern tip of Haslewood Island, Katie's Cove was also featured in Pirates of the Caribbean 5. Located opposite Whitehaven Beach, the cove is featured in the film for a reunion scene in Bali. Visitors to Queensland can charter a boat or take a fun Ocean Rafting trip from nearby Airlie Beach to view this stunning cove.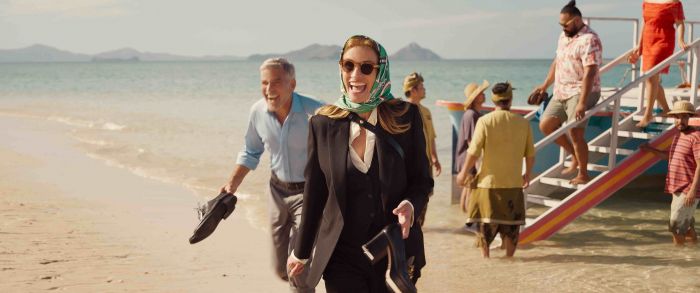 Working Title
Curtis Falls Hiking in Mount Tamborine National Park
Ticket to Paradise includes Clooney and Roberts in the Indonesian jungle for their daughter's wedding celebrations, but in reality these scenes were filmed at Tamborine Mountain in the Gold Coast. You can drive through the heavily forested winding roads, hang glide off the side of a hill or view the stunning Curtis Falls.
Swimming with Dolphins at Tangalooma Island Resort
The movie includes a scene where Roberts and Clooney go swimming with wild dolphins in Bali, but in reality the scene was filmed south of the Tangalooma Island Resort off of the coast of Brisbane. Here you can enjoy nightly dolphin feeding with 10 bottlenose dolphins and sign up to hand-feed the dolphins.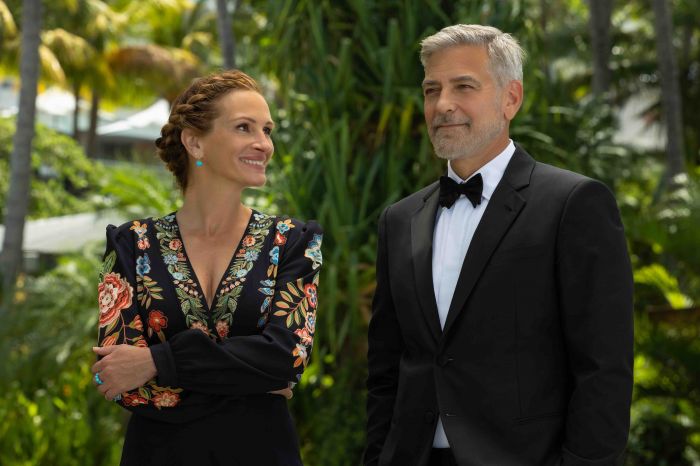 Working Title
Star Studded Accommodations at Qualia
The movie features scenes at a beautiful Bali resort when in reality all scenes were filmed in one of the most luxurious resorts in Australia, qualia on Hamilton Island. Choose from 60 individual pavilions overlooking the Whitsunday Passage.
Queensland has beautiful beaches, lush flora and fauna and is a perfect getaway for a romantic interlude, destination wedding, family vacation or the trip of a lifetime