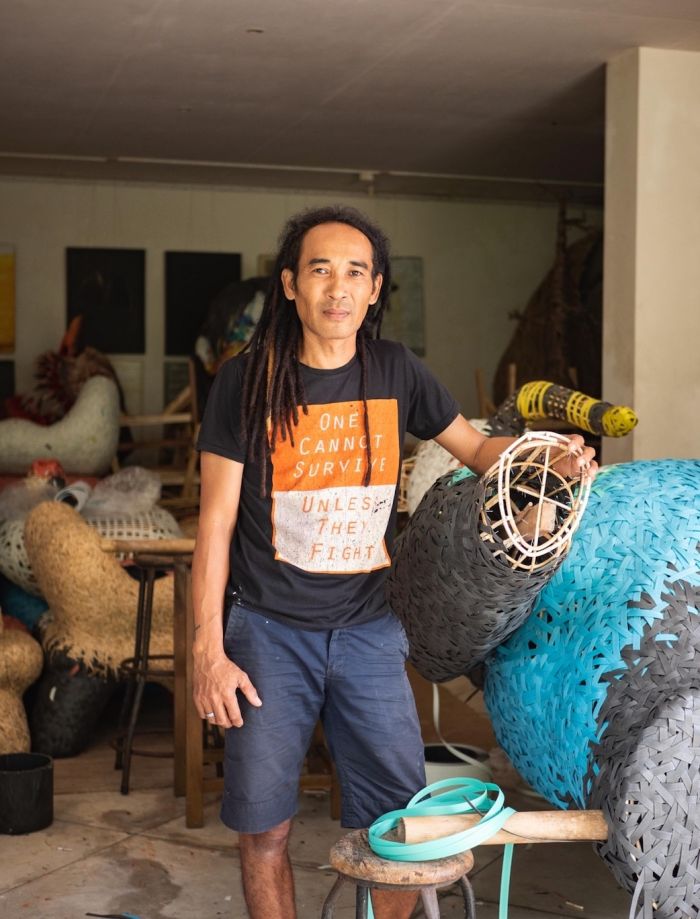 Hotel Indigo Bali Seminyak Beach
It is within the DNA of Hotel Indigo across the globe to celebrate its distinctive neighborhood, telling the stories of its people, places and traditions through art, design, and service. To commemorate the Balinese sacred holiday of Galungan, Hotel Indigo Bali Seminyak Beach invites Balinese artist and master weaver Nano Uhero to apply his unique "radical weaving" technique to create a sculptural installation for the hotel's Neighborhood Gallery (lobby). Weaving is a big part of Balinese culture, from canang sari, daily offerings weaved from banana leaves to woven architecture and textiles, this technique has been used for centuries.
Nano Uhero transforms hundreds of recycled plastic belts into a large-scale sculpture, Gentle Monster, a fictional creature that represents the duality of industrialization and technology. While plastic was invented to better our lives, the way we managed it as humanity led to an ecological catastrophe. However, there is still way to turn things around through conscious use and recycling.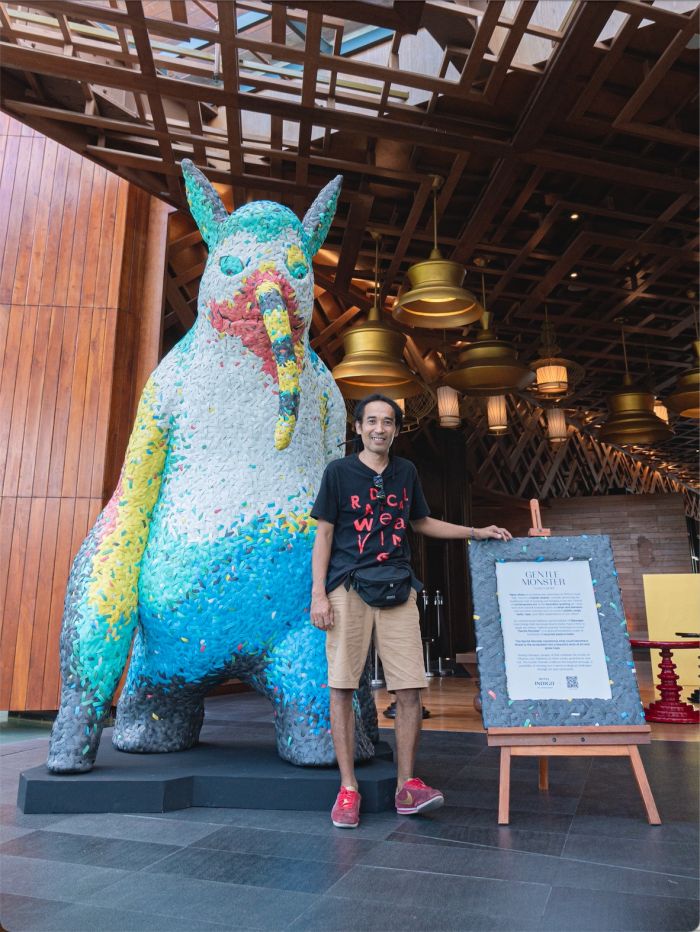 Hotel Indigo Bali Seminyak Beach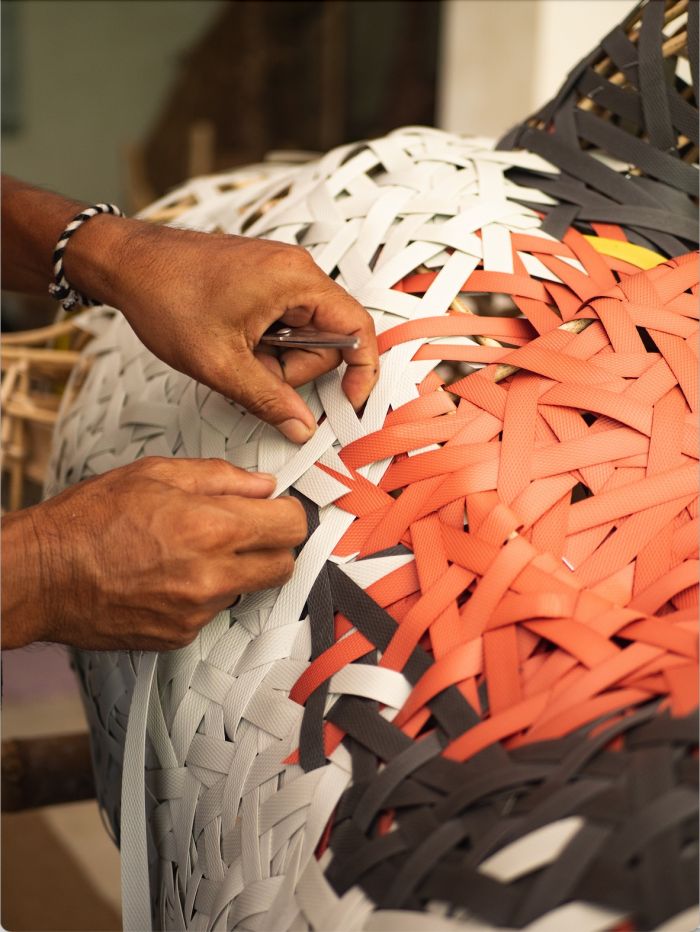 Hotel Indigo Bali Seminyak Beach
The Gentle Monster transforms what could become a threat to the ecosystem into a beautiful work of art and gives hope. During Galungan, people of Bali celebrate the victory of Dharma over Adharma, in other words, good forces over evil. The Gentle Monster reaffirms this hopeful message, a possibility of winning over current ecological challenges through art and community.
"I am very pleased to have the opportunity to collaborate with Nano Uhero. Together through the language of Balinese culture, on their mindfulness and gratitude to nature, we hope that the Gentle Monster can create further awareness not only about Galungan itself, but also how as a business, we are always on our learning and improvement path to become a more environmentally friendly property" said Andreas Bergel, General Manager of Hotel Indigo Bali Seminyak Beach.
Hotel Indigo Bali Seminyak Beach
Nano Uhero is an Indonesian artist born in 1976 in Ubud, Bali. Nano is a master weaver, carefully preserving the traditional craft of weaving and bringing it into the context of contemporary art. Nano's boundary-pushing installations and environmental projects are scattered across the whole island of Bali. In his art, Nano uses both natural material such as rattan and bamboo, and recycled materials such as unused plastic cargo belts, rope and other subproducts of our culture. Few of his well-known installation such as his piece at Joyland festival and one of the most famous, Meditation Chair designed for the Museum of Space Available.
See the installation live at Hotel Indigo Bali's Neighborhood Gallery (lobby) or check them out on social media.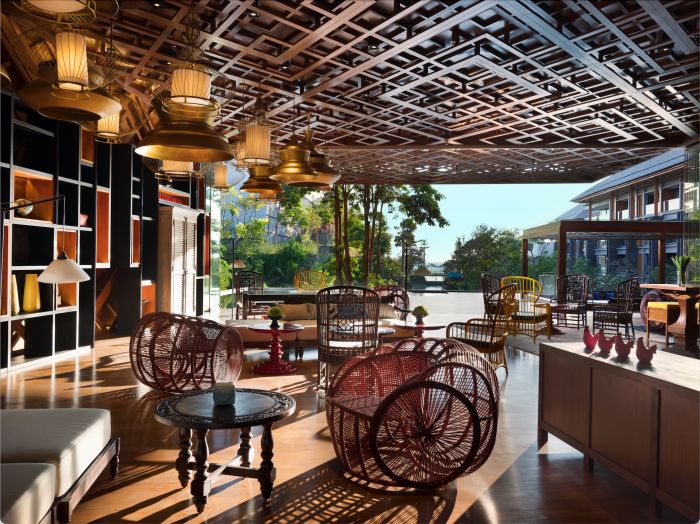 Hotel Indigo Bali Seminyak Beach