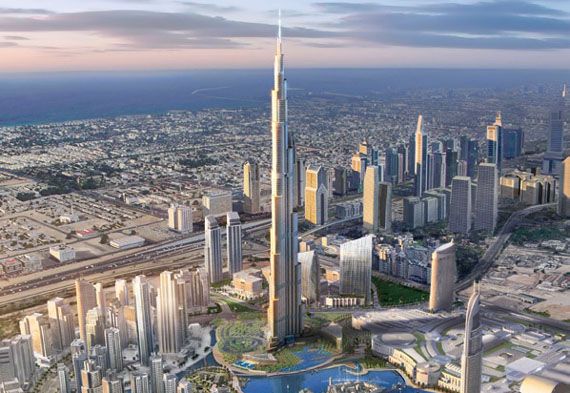 News & Trends:
Giorgio Armani can now add hotelier to his already impressive resume. After working for five years to develop his
Armani Hotel Dubai
, Giorgio was all smiles as he cut the ribbon at the opening ceremony. "Yesterday when I arrived and saw the hotel, I felt really emotional," the designer said. "After five years of working on this project, I finally saw how it all came to life. Working with me is not always easy, I think everyone here would agree because my standards are very high."
Those seeking a respite from the excess that defines Dubai will appreciate Amani's signature minimalist approach applied to his clothing line is echoed in the design of his hotel. The 160-room hotel is located in Burj Khalifa (the world's tallest building) and offers eight restaurants, a spa and Armani retail concept boutiques. A standard room in the hotel runs $1,089 a night. Plans for future Armani hotels include Milan in 2011, a resort in Marakesh and residences in Maeassi, Egypt.