By Karin Leperi May. 29th, 2013
The Bellmoor Inn & Spa is located by southern Delaware's Rehoboth Beach, only a few blocks from the famous and old-fashioned wooden Rehoboth Beach Boardwalk. This is where you will find "street food" concessions like Dolle's famous salt water taffy, live concerts on the beach, thrill rides, and a charming carousel. Stroll the boardwalk while taking in the ocean scenery at your own pace; conveniently located benches allow you to sit and meditate on your own clock.

An upscale resort hotel, The Bellmoor Inn offers 56 guestrooms and 22 luxury suites that spell casual elegance with refined décor and a laid-back beach feel. The hotel describes it as: "the warmth and comfort of a quaint bed and breakfast, with the charm of a seaside cottage home." Complimentary wireless high-speed Internet access and a convenient computer center are provided, along with extras that you don't normally expect to find, including laundry facilities and free guest parking—highly unusual in a resort area. Plus, complimentary afternoon refreshments will perk you up after a strenuous day at the beach.

Inside, you will find Brazilian cherry wood floors, leather seating, cozy fireplaces, a library, and a bright, colorful sunroom where a hearty American-style breakfast is served each morning. During my stay, the breakfast buffet featured fresh eggs, bacon, sausage as well as cereals, seasonal fresh fruit, yogurt, and coffee or tea. To my delight, many breakfast products were sourced locally, adding to the wholesome taste and feel of the Inn.

Just outside the sunroom you will find a sun terrace, two swimming pools, and beautiful gardens with ample seating areas for guests to enjoy casual conversations with family and friends. The property also houses a full-service day spa and fitness facility. The health spa offers body treatments, massage treatments, facials, and beauty services. Corporate travelers will enjoy the on-site conference/meeting room facilities, audio-visual equipment, event catering and banquet facilities. And there are work desks available in every room for those "type A's" that must.

During my stay, the concierge was extremely helpful in providing a variety of services to me, including the sharing of local dining spots and attractions that met my particular interests:

Historic Downtown Rehoboth Beach & Boardwalk: As you leave The Bellmoor Inn, head towards the beach, where you will find yourself walking through the historic downtown of Rehoboth Beach. Here you can enjoy tax-free shopping at over 200 boutique shops, art galleries, spas, and over 100 restaurants and cafes. With so many eateries, many refer to this as the "restaurant capital" of Delaware. After your fill of browsing and shopping, continue on to the beach towards the boardwalk. Mentioned earlier, this mile-long walkway is a 'must' for soaking in the local atmosphere, sun and fun. And it's an excellent place to perform a favorite past-time of many: people-watching. Plus, the multitude of eateries, arcades, amusement parks, and shopping easily make this an activity suitable for all.

Dogfish Head Brewery: If you need to grab some grub or a beverage, head to Rehoboth Beach's favorite brewpub, Dogfish Head Brewery at 320 Rehoboth Avenue. This is where Dogfish Head began back in 1995 (their first brewery in the first state) and since then they have expanded to a network of 50-plus wholesalers that distribute to a 25-state area.

The brewery is hip and perhaps even edgy at times, never afraid to get their creative juices flowing by trying new things along with unconventional ingredients for their craft. As the state's only legal distillery for hand-crafted spirits, rest assured that something new and interesting will be awaiting you at this unique brewery. Hundreds of beers are in rotation, so you might find brews with such unusual ingredients as pumpkin, blue-green algae, ginseng, and St. John's Wart. If you are intrigued, sign up for the tour and be sure to check out the gift shop.

Nage Restaurant & Wine Bar: For one of the best restaurants in Delaware, hop in your car and drive down the road to Nage Rehoboth, located at 19730 Coastal Highway. Nage first opened in spring 2004 (In spring of 2006, a second restaurant opened in Washington, D.C.), and since then they have been extremely popular with foodies, gourmands, and just about anyone who loves fresh, delicious food.



Located in a non-descript strip mall with an equally non-descript storefront, at first you will wonder if you got the address wrong. But once through the doors, you will discover delicious, creative American cuisine with an emphasis on local products. They have won all kinds of awards as well: Best Restaurant in Downstate DE, Best Chef, Best Cocktails, Best Wine List, Best Caterer for 5 years running, and Best Burger in DE by Food Network Magazine.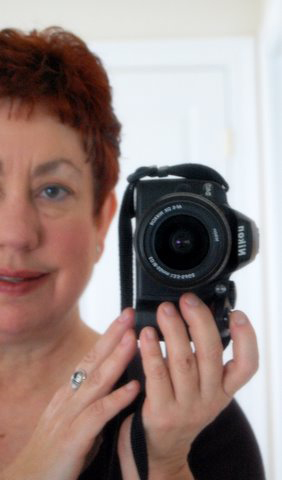 Karin Leperi
Karin Leperi is a nationally-acclaimed award-winning writer and photographer with bylines in over 95 publications that include print, broadcast, internet, and mobile platform media. A gypsy at heart, she has traveled to 97 countries and is still counting. Specialties include travel, culture, cuisine, cruising, nature, photography and lifestyle. ...(Read More)