By Kellie Speed Jul. 22nd, 2011





















If you love being near the water and would like to spend your vacations literally on top of it, then head on down to the South Shore where Rowe Construction has just finished building the perfect houseboat with you in mind.

"It was a labor of love," said Bob Rowe, who works with his brother Ronald at Rowe Construction, builders of the floating hotel — or "flotel" — located at Quincy's Marina Bay. The two-story single family home, which is the only one of its kind in the state, just might be the best place you can stay in Massachusetts.
"My brother is a luxury home builder in Florida and we are planning to construct more of these down there but this is the first of its kind that we have ever done," he said. "We decided to bring the home here because my brother and I are originally from the Nahant/Swampscott area and all of our families are still living in the area. If you love the water, this home literally sits on the water. The house is designed for people who love being near or on the water and we took that concept and made it luxurious with all of the finishes. What also makes it nice is that there are so many great amenities located at Marina Bay. You have some great restaurants located just steps from the house and you can even take a ferry right from the dock over to downtown Boston or Logan Airport."
The house sits on two 12-foot barges that are five feet deep, offering additional storage space in addition to the near 1,500 square feet of living space available. Rowe also noted the home can be custom built if someone wanted to purchase a similar property in a different location.
Rowe is renting out the home through Marina Bay Realty Group for $2,500 per week or $395 per night. The two-bedroom, two full bath home features high-end luxury finishes, including crown molding, a gas fireplace, recessed lighting, a granite and stainless steel kitchen, central air conditioning, a master bedroom with Jacuzzi tub, washer/dryer in the unit and rooftop balcony. If you decide to come to the property by boat, you can dock your boat at the extra slip adjacent to the home.
"Rowe Construction helps people obtain a dream and there is a certain satisfaction that comes from that," Rowe said. "My brother and I really hope to create a unique niche here at Marina Bay. It's like a timeshare rental where we provide everything from pots and pans, to dishes and sheets and you just have to bring your toothbrush. We want people to have a great experience staying here and leave with an incredible experience that they can pass on to their families and friends."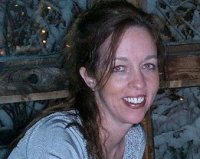 Kellie K. Speed
Kellie Speed is a freelance writer with more than 20 years' experience writing for a variety of publications, including US Veterans magazine, DiverseAbility and BestReviews. She also contributed to Moon Metro's Boston guidebook published by Avalon Travel Publishing and can be reached at kkspeed@aol.com ...(Read More)