By Kellie Speed Jan. 23rd, 2012
The Oceanaire Seafood Room made a splash in the Boston restaurant scene when it opened in the former US Trust Bank space in Government Center. They prepare a daily menu based on the day's fresh fruits of the sea and may include mahi-mahi, flounder and swordfish.


We recently visited The Oceanaire one Friday evening and found a nice selection of oysters available. Kumamoto oysters from Washington price in at $3.75 a piece while the Prince Edward Island Sunberry Point's are $2.75. The Connecticut Blue Point oysters were enormous and delicious and more reasonably priced at $2.50 per bivalve.

We couldn't get enough of the jumbo lump crab cake appetizer, which was so tasty we wish we hadn't shared, as it did only come with one cake. Other appetizers included parmesan crusted fried asparagus with blue cheese and tomato fondue, shrimp and grits, Point Judith calamari and classic clams casino.


The menu is broken down into classics, specialties, steakhouse offerings and simply grilled or broiled seafood. The 20-ounce bone-in ribeye steak could certainly give some of the other steakhouses in town a run for their money. Tender, juicy and cooked to a medium rare perfection, the cut arrived with a side of creamy horseradish sauce. The steaks are far more exciting than usual when paired with a side of thick triple smoked bacon steak side and crispy hashed browns (which can also be spiced up "a la Oceanaire" with Tabasco sauce and fried with bacon).

Some uncommon specialties included grilled Panama mahi-mahi "angry style" with chiles and basil, seared Nova Scotia halibut with sugar pumpkin puree and baked Gloucester haddock topped with Ritz crackers. If you are looking for a healthier alternative, don't miss the simply grilled or broiled selections from around the world, which may include Idaho rainbow trout, Massachusetts flounder, Bay of Fundy salmon, Panama mahi-mahi, Icelandic Arctic char and Costa Rica swordfish.

The Oceanaire Seafood Room is located at 40 Court Street in Boston. For reservations or more information, visit TheOceanaire.com or call (617) 742-BASS.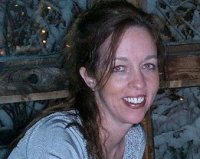 Kellie K. Speed
Kellie Speed is a freelance writer with more than 20 years' experience writing for a variety of publications, including US Veterans magazine, DiverseAbility and BestReviews. She also contributed to Moon Metro's Boston guidebook published by Avalon Travel Publishing and can be reached at kkspeed@aol.com ...(Read More)