By Kellie Speed Aug. 6th, 2012
It's baaack! Not in that creepy Poltergeist kinda way. More like The Generous Pour at The Capital Grille sorta way. And generous it is. Now through September 2, you have the chance to sample up to nine different wines in unlimited pours for just $25. While each of the wines were hand selected by Capital Grille's own Master Sommelier, George Miliotes, your server will be only too happy to make suggested pairings while discussing wine trends, transporting you to that fantasy vineyard you always dreamed of checking out.
Start off with a glass of bubbly Lunetta Rose, which pairs up quite nicely, we might add, with the fiery pan fried calamari and hot cherry peppers. Move on to a sample of Simčič, Rebula to complement the shrimp cocktail that you couldn't resist ordering. We should also note that if you find a wine you like, you can simply continue ordering as much of it as you wish throughout the evening or do try all nine wines, which we highly recommend.
Next up for the main event is the reason you chose to dine at The Capital Grille – the steaks. You worked hard all week so you deserve to indulge in the bone-in, Kona crusted dry aged sirloin topped with a rich shallot butter. But perhaps the perfectly marbled, melt-in-your-mouth 22-ounce juicy Delmonico is calling your name? We loved pairing these beefy dishes up with samplings of Conn Creek Anthology and Ferrari-Carano Mountain Reserve cabernets.
Don't forget about dessert—the coconut cream pie is our favorite. Continue the wine tour with a glass of Mer Soleil Late that goes ever so wonderfully with a slice of creamy cheesecake and fresh berries. As Master Sommelier Miliotes says, "The best way to learn about wine is to drink it!" So, what are you waiting for? Cheers!
The Capital Grille is located at 250 Boylston Street, Chestnut Hill, MA. For reservations or more information, call (617) 928-1400 or visit TheCapitalGrille.com.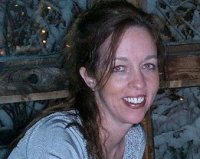 Kellie K. Speed
Kellie Speed is a freelance writer with more than 20 years' experience writing for a variety of publications, including US Veterans magazine, DiverseAbility and BestReviews. She also contributed to Moon Metro's Boston guidebook published by Avalon Travel Publishing and can be reached at kkspeed@aol.com ...(Read More)