By Kellie Speed Nov. 1st, 2013
This month, one of the most fashionable suburbs outside of Boston will be opening a massive retail complex known as Chestnut Hill Square. From shops to restaurants, locals can also expect trendy eateries to hit its dining scene, including Seasons 52 and Brio Tuscan Grille.
Brio will be opening on November 13 and will feature northern Italian cuisine. "Brio means full of life and that's what we hope our customers get from their experience here," said Executive Chef Jeff Feldman. "We will serve pizzas, pastas, salads and steaks and will also have a variety of bruschetta, lobster bisque, lamb chops, pork chops and gorgonzola encrusted filets."
Chef Jeff was born and raised in Boston and went to Johnson & Wales but has had his hand in the food industry since he was a young child. His family owned a bakery for 35 years where he worked while later heading up the kitchen at Papa Razzi in Chestnut Hill, as well as some local country clubs, including Norton Country Club.
"My personal favorite dish is the campanelle carbonara made with grilled chicken, bacon, Parmesan cheese, sautéed spinach and creamy Alfredo sauce," he said. "We will have some great fall dishes on the menu too, including a chicken risotto with sweet potatoes. Brio will also feature an á la carte brunch menu on Saturdays and Sundays and we will also have a Tuscan taste bar menu."
Seasons 52 will be also be opening this month. "The core menu changes four times a year with the seasons and because there are 52 weeks in a year, we have a seasonally inspired menu that changes weekly," said David Bromberg, Managing Partner of Seasons 52. "We are a fresh grill and wine bar. There is a lot of flexibility in our menu and we have a well informed chef who embraces the changes of the menu so it is constantly evolving. We have a cedar plank salmon that is cooked in a brick oven served with seasonal vegetables and a pork tenderloin with portabella mushrooms."
Seasons 52 offers natural cooking techniques like wood-fire grilling and brick-oven cooking, which results in a promise that no menu item is more than 475 calories. Of the many offerings, the restaurant will serve flatbreads, mini indulgence desserts, an international selection of 100 wines by the bottle and more than 52 offered by the glass.
Located on Route 9 across the street from the entertainment complex The Street, which houses Davio's Cucina and Showcase SuperLux, the new 240,000-square-foot Chestnut Hill Square center will also feature stores like Equinox gym, Wegmans, Anthropologie, Francesca's Collections, Paper Source, Panera, SoulCycle and Starbucks.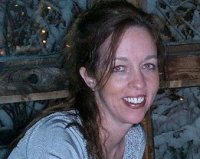 Kellie K. Speed
Kellie Speed is a freelance writer with more than 20 years' experience writing for a variety of publications, including US Veterans magazine, DiverseAbility and BestReviews. She also contributed to Moon Metro's Boston guidebook published by Avalon Travel Publishing and can be reached at kkspeed@aol.com ...(Read More)