By Kellie Speed Feb. 7th, 2014
When we heard a sibling of Del Frisco's Double Eagle Steak House was opening just outside of Boston, we couldn't wait to check it out. Del Frisco's Grille, a smaller, more casual relative of the Seaport District restaurant, opened at The Street in Chestnut Hill, Mass. in November 2013 offering the same great steaks but in a less formal atmosphere.
Head upstairs to the main restaurant and bar area located on the second floor with massive long open kitchen that spans the length of the dining room. Black booths, white tablecloths, a sign above the kitchen that reads "Do Right and Feed Every Man," sumptuous booths, massive windows and a red-lit bar provide for a comfortable atmosphere.
Our server quickly greeted us and got us started with a delicious Margarita 160 (aptly named for containing just 160 calories) made with Sauza Tequila, agave nectar and fresh lime juice. The gin martini was strong, just the way we like it, and came served with blue cheese stuffed olives. For starters, we sampled the four petite Ahi tacos presented standing up in a rack prominently displaying a layer of spicy citrus mayo filled with fresh avocado and tuna.
We couldn't get enough of the cheesesteak eggrolls, crispy and golden on the outside with pieces of tender steak and cheese on the inside, they were served with a side of sweet and delightfully spicy chili sauce and honey mustard. The generous sample of gooey pimento cheese fritters was a taste of cheesy heaven accompanied by a chipotle ranch sauce for dipping. Also, their massive jumbo lump crab cake (which was all crabmeat) is topped with a creamy Cajun lobster sauce.
Before our main dishes arrived, the restaurant's Level II certified sommelier discussed the wine list us and suggested a 2011 Carpe Diem Cabernet from Napa Valley—a slightly oaky red that started off bold but ended with a nice light flavor of fruits—based on our preferences and steaks.
Steaks are what made the Del Frisco's name famous so we had to try their signature dishes, the prime and uber-tender 16-ounce New York strip and seared 16-ounce rib eye. Both juicy steaks were seasoned just like the Boston location (they can also be prepared without any seasoning on request). Be sure to pair them with a side of pan-braised wild mushrooms and heavenly rich truffled mac and cheese (well worth every calorie).
Desserts at Del Frisco's are an absolute must. We love their signature six-layer lemon cake filled layer upon alternating layer with lemon buttercream icing and moist lemon cake topped with a deliciously tart lemon glaze. If you can't finish it all, they will gladly wrap it up and send it home with you for a nice little midnight snack.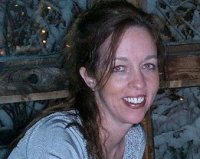 Kellie K. Speed
Kellie Speed is a freelance writer with more than 20 years' experience writing for a variety of publications, including US Veterans magazine, DiverseAbility and BestReviews. She also contributed to Moon Metro's Boston guidebook published by Avalon Travel Publishing and can be reached at kkspeed@aol.com ...(Read More)