By Kellie Speed Mar. 4th, 2014
If you are looking for a taste of true Italy, you don't have to go to the North End to get an authentic dining experience. Via Matta located at the Heritage on the Garden in the Back Bay, is the place to go for a traditional fix. Chef/owner Michael Schlow has done a great job in offering an authentic Italian experience that guests notice the moment they walk in from the décor to the varied menu offerings.
We recently visited the restaurant across the street from the Park Plaza Hotel and were seated in a quiet table in the main dining room. While the place had just a handful tables occupied for our early dining reservation, we were surprised the hostess didn't seat us at one of the many unoccupied window tables.
We got started with a nice strong margarita and Bombay Sapphire martini, which went well with the basket of soft fresh bread and olive oil. At times, service was somewhat spotty, however, our server's recommendations were great. She recommended the crunchy eggplant with basil-marinated tomatoes and shaved parmesan cheese. The fresh burrata was complemented with San Marzano tomato caramel, toasted almond and lemon zest. We couldn't get enough of the crispy veal and pork meatballs lightly fried and swimming in a tangy tomato basil sauce.
For the main course, the spaghetti in a spicy pomodoro sauce is a perfect dish for sharing at any table. The tender veal loin arrived with crispy polenta, Swiss chard, apple butter and balsamic; while the juicy chicken Milanese was accompanied by a large salad of cherry tomatoes, arugula, and shaved red onion. Like always, Via Matta proved just as delightful as ever.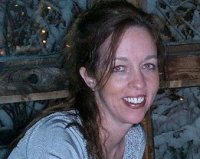 Kellie K. Speed
Kellie Speed is a freelance writer with more than 20 years' experience writing for a variety of publications, including US Veterans magazine, DiverseAbility and BestReviews. She also contributed to Moon Metro's Boston guidebook published by Avalon Travel Publishing and can be reached at kkspeed@aol.com ...(Read More)