By Kellie Speed Jun. 12th, 2014
When Kitty O'Shea's finally closed its doors on State Street, we were curious to find out what would eventually go into the space. Finally, on April 13, we were able to see the new restaurant filling its space, the Bostonia Public House. The space has been completely renovated and designed by HGTV Host and Food Network Designer Taniya Nayak. The refined yet rustic menu was created by Executive Chef Kyle Ketchum, formerly of The Lark in Michigan and Spiced Pear in Rhode Island.
Located inside the historic Board of Trade Building, adjacent to the Financial District, Faneuil Hall and the Rose Kennedy Greenway, the new restaurant hopes to be a place where people gather for good food and great drinks. Using their Napa Technologies Wine System, which keeps each bottle at the optimal temperature, they also hope it'll be a place to enjoy a great glass of wine.
The menu focuses on farm-to-table principles with a commitment to sustainability so you will see some classic dishes with a modern twist like the Bostonia Baked Beans presented in a branded ceramic tin can accompanied by toast points; or a Lobster Roll featuring fresh lump lobster meat tossed in house-made sour cream and avocado dressing and topped with bacon fat breadcrumbs.
We recently visited on a Friday night and the first floor bar was filled with an after-work Financial District crowd who gather here to listen to the live piano music. We were seated in a sumptuous booth in the lively bar area and got started with a strong gin martini and delicious margarita. The first floor can get somewhat boisterous, but there is an intimate upstairs bar for a quieter experience.
To get started, we recommend the seasoned and deliciously addicting homemade potato chips with creamy French onion dip and the chicken wings which are extra spicy and crispy (just the way we love them). For dinner, we paired up a bottle of Mount Veeder Cabernet with the 12-ounce juicy rib eye and accompanied by a side of caramelized onion roasted potatoes and French green beans. The crab-crusted cod is one of their signature dishes, a super fresh flaky fish served with a side of carrots.
Be sure to save room for dessert as the Berkshire bourbon glazed sweet potato donuts are worth every last bite. While we were sad to see Kitty O'Shea's go, we aren't too upset about this new addition to the neighborhood. Also, during the week, Bostonia Public House hosts live music and entertainment which makes for an even more enjoyable evening.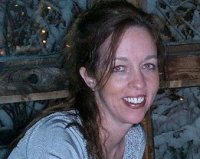 Kellie K. Speed
Kellie Speed is a freelance writer with more than 20 years' experience writing for a variety of publications, including US Veterans magazine, DiverseAbility and BestReviews. She also contributed to Moon Metro's Boston guidebook published by Avalon Travel Publishing and can be reached at kkspeed@aol.com ...(Read More)