By Kellie Speed Aug. 12th, 2014
There are many dining options on Cape Cod but when it comes to al fresco eating, there is one that stands out from the rest: Ocean Terrace at Ocean Edge Resort and Golf Club in Brewster, Mass.
Ocean Edge is one of the most luxurious resorts on the Cape, so it is no surprise that its restaurant is just as upscale. The recent renovations expanded the venue to include an outdoor dining area and a gorgeous bar that was filled to capacity the evening we visited. During the sunny summer months, most dining is held on this outside terrace but, of course, when the weather turns inclement, the dining moves inside to an intimate dining room in the mansion.
We were seated in a table that overlooked the sun setting across perfectly manicured greens and the beautiful ocean view of Cape Cod Bay. Our server was friendly and attentive and got us started with a sampling of the chicken fried lobster, a delicious take on the southern specialty made with half of a lobster tail swimming in a tasty linguiça sausage white gravy atop a hearty potato purée.
From there, we moved onto the hearty steak and cheese bruschetta on crisp bread and topped with smoked tenderloin tips, caramelized onions, roasted mushrooms and smoked cheddar cheese. The New England clam chowder should not be missed and comes filled with the perfect balance of potatoes and clams. For a lighter taste, try the iceberg wedge made with juicy cherry tomatoes, pickled red onions topped with crisp fresh bacon pieces, crumbled blue cheese and a delicious buttermilk dressing.
When it comes to entrées, we recommend the swordfish and tenderloin. The grilled swordfish was made more flavorful with the addition of lemon roasted fingerling potatoes, haricot vert and lobster corn nage. The tenderloin was grilled to a juicy medium rare temperature and served with a side of gold potato purée and delicious demi-glace.
Whatever you decide on, Ocean Terrace is sure to deliver a memorable experience. The outdoor seating is open daily weather permitting from May through Columbus Day for breakfast, lunch and dinner.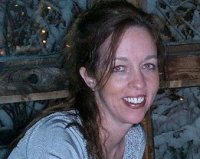 Kellie K. Speed
Kellie Speed is a freelance writer with more than 20 years' experience writing for a variety of publications, including US Veterans magazine, DiverseAbility and BestReviews. She also contributed to Moon Metro's Boston guidebook published by Avalon Travel Publishing and can be reached at kkspeed@aol.com ...(Read More)