By Kellie Speed Oct. 23rd, 2014
Steaks, steaks and more steaks, that's what Grill 23 & Bar is all about. If you haven't been here recently, you are in for a special treat. The famed steakhouse that has been a staple in the Boston restaurant scene for decades has recently had a makeover at the bar. Gone is its dark, dated appearance and in its place is a bright expanded bar that features enormous windows allowing in beautiful natural light.
As for the restaurant, it's still as you remember with its beautiful staircase that leads up to a private dining suite and open kitchen visible from the two-story dining room. Business professionals flock here for a stiff after-work cocktail and stay for the juicy steaks that continue to be prepared to a marbled perfection.
We recently visited for a memorable evening that began with a drink at the bar and continued into the dining room where our friendly server with a precise eye for detail kept our glasses full and our appetites sated. He brought over a basket of warm rolls, focaccia bread and crisp flatbread made with red pepper flakes to get us started. We moved onto the enormous shrimp cocktail served with a side of spicy horseradish cocktail sauce. The crab cakes here are made entirely of Jonah leg meat without any stuffing served with a side of tasty mustard.
For dinner, it was time to get ready for what we came here for, ginormous slabs of tender steaks: 100-day, dry-aged ribeyes, twin filets, lamb loin chops and a 12-ounce swordfish steak. Executive Chef Jay Murray's menu takes diners on a culinary journey in creativity. You won't just find steaks here, but also tempting items such as brick pressed chicken, epic pot roast on egg noodles and Shetland Islands salmon topped with a peach glaze. Pair it all up with the deconstructed twice baked potatoes (skins served on the side) and roasted mushrooms with beef butter sauce and rich cognac as well as tater tots with truffle oil.
Grill 23 is just the kind of place to venture to for a good steak, great service and a fun atmosphere in Boston.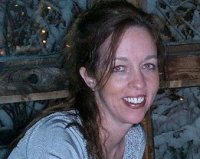 Kellie K. Speed
Kellie Speed is a freelance writer with more than 20 years' experience writing for a variety of publications, including US Veterans magazine, DiverseAbility and BestReviews. She also contributed to Moon Metro's Boston guidebook published by Avalon Travel Publishing and can be reached at kkspeed@aol.com ...(Read More)