By Kellie Speed Sep. 18th, 2023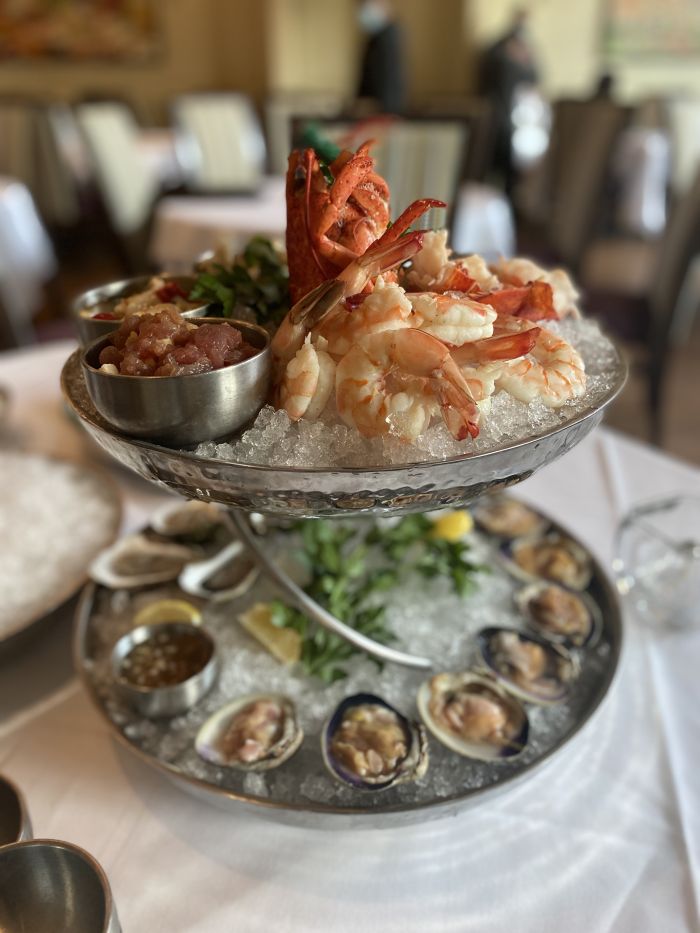 Courtesy of Davio's Northern Italian Steakhouse
Once September rolls around, it's always sad to see summer go, but the one thing everyone here in New England looks forward to is the start of football season. Whether you are lucky enough to score tickets to a New England Patriots home game or just want to catch the game amidst all the action, it's time to head over to Foxboro's Patriot Place.
When it comes to fine dining, there is only one restaurant that continues to stand out here for its exemplary service and hearty entrees: Davio's Northern Italian Steakhouse.
The restaurant opened this outpost 15 years ago and has been serving perfectly prepared steaks, fresh pastas, and their famous spring rolls to the masses ever since. Our friendly server Jim told us on a recent visit the restaurant has newly undergone some renovations, including adding a few booths to the bar area and enclosing the patio.
The bar scene is always bustling, so if you prefer a quieter, more intimate experience, request to be seated in the main dining room. The vibe here is comfortable and approachable with a lively open kitchen providing an exciting display of chefs hard at work.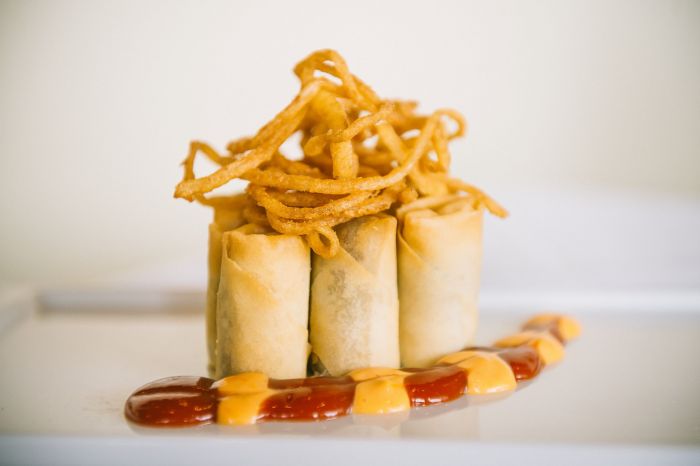 Courtesy of Davio's Northern Italian Steakhouse
We got started with a sampling of the oysters Rockefeller – six small oysters arrived topped with a delicious blend of creamy spinach and cheese. The oven baked lump crab cake was filled with fresh crabmeat served atop a tangy whole-grain mustard.
Other antipasti include clam chowder, their famous meatballs, crispy calamari, and tuna tartare. A seafood tower is available in cold and hot versions and comes in three different sizes. The cold tower features Maine lobster, lump crab, prawns, oysters, clams, tuna and salmon. A hot tower is filled with oysters Rockefeller, lump crab cakes, citrus aioli, crispy calamari, crispy scallops, prawns, lemon butter, and tarragon butter.
If you haven't been to Davio's before, one must-try dish is their signature spring rolls. The Philly cheese steak is our top pick served with spicy ketchup and mayo. The chicken parm sampling comes with a side of marinara for dipping, while the spiced-up Buffalo chicken spring rolls are cooled down with a side of blue cheese.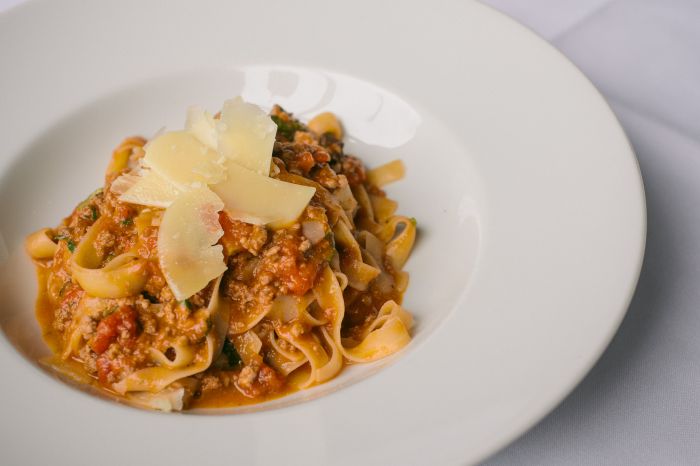 Courtesy of Davio's Northern Italian Steakhouse
Main events feature freshly made pastas – think spaghettini, hand-rolled potato gnocchi, rigatoni with duck confit, and Bolognese made with veal, beef, and pork.
They also have a nice selection of entrees, including Georges Bank sea scallops, whole Maine lobster, Atlantic salmon, braised beef short ribs, veal tenderloin, and a center-cut veal tomahawk.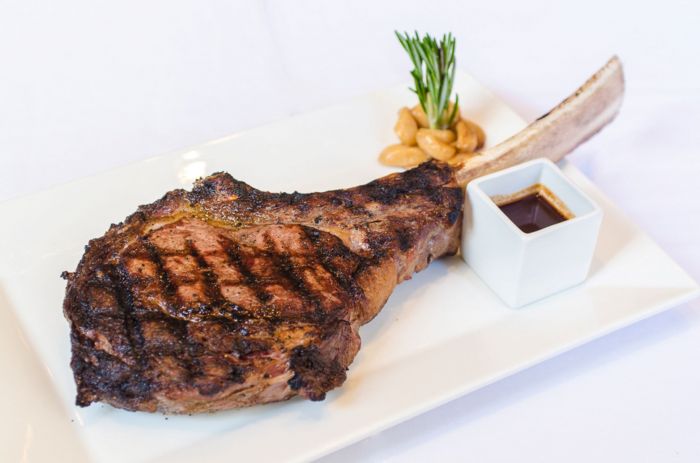 Courtesy of Davio's Northern Italian Steakhouse
The real standouts here are their melt-in-your-mouth steak selections that include a well-marbled, bone-in cowboy ribeye and a 55-day prime aged strip steak. You can complement them with a sampling of one of their delicious homemade sauces like Bernaise, creamy horseradish, port wine, or their signature steak sauce.
Side dishes feature everything from familiar favorites like organic mushrooms, green beans, and mac and cheese, to unique finds like broccolini Caesar, blue cheese creamy potatoes, and grilled corn with lime and chili crema. If you can't decide which you'd prefer, try a half order like we did of the truffle risotto, or gnocchi with organic mushrooms and truffle butter.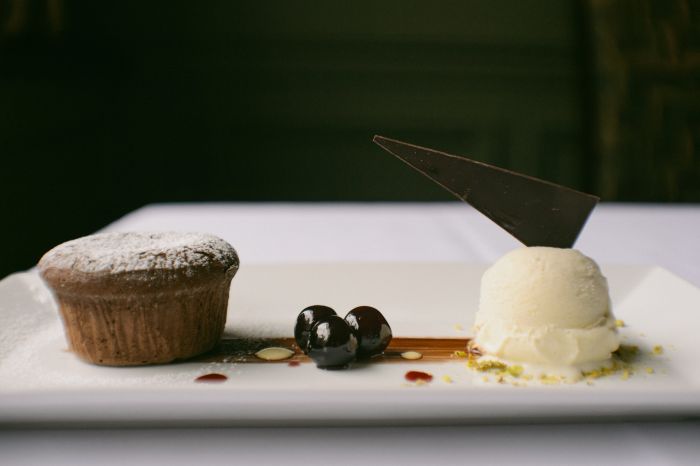 Courtesy of Davio's Northern Italian Steakhouse
Be sure to save some room for a sweet treat like the light and airy baked Alaska or warm chocolate cake.
Davio's Northern Italian Steakhouse is located at 236 Patriot Place in Foxboro, Mass.
They have six locations in Massachusetts, along with others in Georgia, Pennsylvania, Texas and Virginia.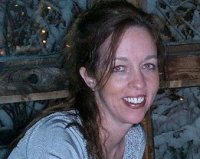 Kellie K. Speed
Kellie Speed is a freelance writer with more than 20 years' experience writing for a variety of publications, including US Veterans magazine, DiverseAbility and BestReviews. She also contributed to Moon Metro's Boston guidebook published by Avalon Travel Publishing and can be reached at kkspeed@aol.com ...(Read More)