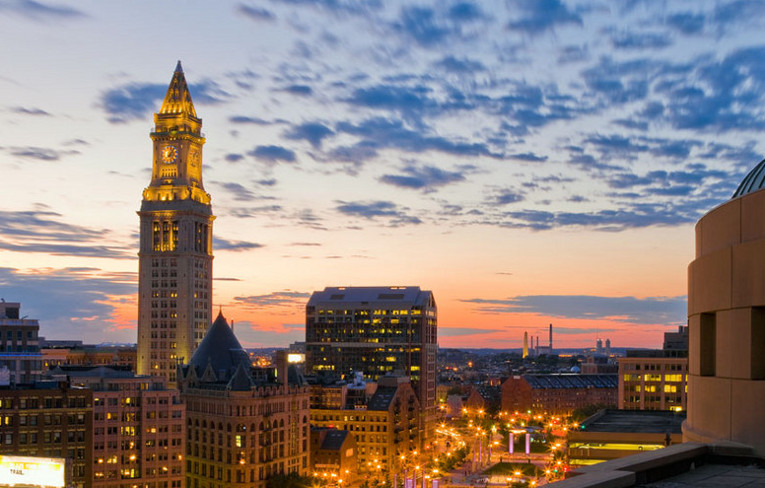 Hotels
Located on the historic Rowes Wharf Harbor, the Boston Harbor Hotel's inviting ambiance and unparalleled service provide the ideal home away from home for travelers. Luxurious accommodations with sweeping views of Boston's cityscape or breathtaking waterfront, a contemporary spa and fitness center, world-class dining and a 34-slip marina make the Boston Harbor Hotel a destination Beyond compare for business and leisure travel.
Accommodations
Impeccably designed, the 230 guest rooms and suites at the Boston Harbor Hotel offer an unmatched blend of luxury, comfort and style. Reflecting the beauty and elegance of Boston's waterfront, the spacious accommodations feature lush fabrics, classic furnishings and spectacular views.
Located on the 8th through 16th floors, each guest room and suite showcases panoramic views of the glistening harbor or city skyline and is designed with an urban sophistication that is distinctly Boston.
Dining The Boston Harbor Hotel turns ingredients into an experience. Whether you have a taste for fine food and wine at the hotel's Forbes Four-Star Meritage restaurant, fresh New England seafood along the harbor at Rowes Wharf Sea Grille, or cocktails at Rowes Wharf Bar or The Alley Bar at Rowes Wharf, you'll find what you're looking for with our Beyond compare collection of restaurants and bars.
Spa The Health Club & Spa at the Boston Harbor Hotel is an oasis dedicated to the personal well-being of its guests and members. Enveloped in a haven of serenity, you quickly forget that you are in the heart of a bustling city. The Spa's tranquil, meditative setting allows you to embark on a personalized journey; whether your desire is to invigorate the body or calm the mind, the spa and fitness facility will allow you to relax, replenish and leave feeling revitalized.
Meetings & Events Featuring 20,000 square feet of waterfront function space, the hotel's meeting and event rooms rich in design, character, detail and history. All aspects of the Boston Harbor Hotel's venues have been designed to provide a residential experience for guests, while providing the technological amenities to accommodate today's most advanced business demands. When convenience and confidentiality matter, the Boston Harbor Hotel is unmatched in for meetings and events.