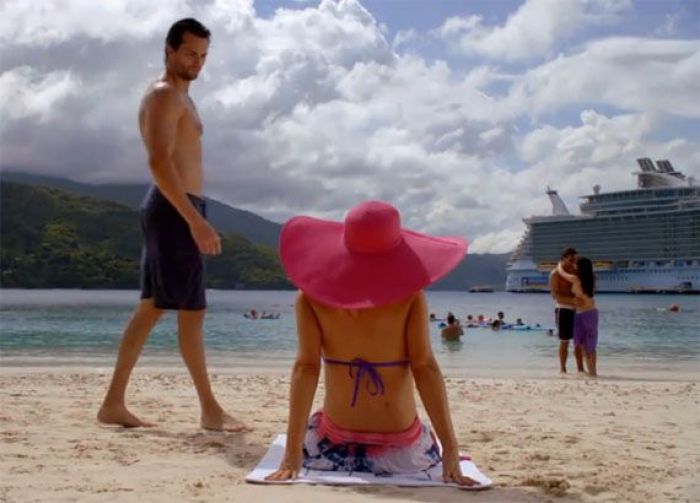 Photo Courtesy of Royal Caribbean
Two short films shot aboard
Royal Caribbean
's flagship
Allure of the Seas
shows off the acting and directing talents of actors James Brolin and Jenny McCarthy. Brolin directs and stars in "Royal Reunion," and McCarthy is the director and star in "The Allure of Love."
"Royal Reunion" presents a family reuniting for the 40th wedding anniversary of the parents, which includes three siblings, and their family members. Except for his niece, nobody knows that son Nick, played by Justin Baldoni, is onboard except for his sister and her daughter.



"The Allure of Love" features McCarthy, aboard the Allure of the Seas, on a cruise trying to get over a recent break up with her boyfriend, who also happens to be on the very same cruise. Sparks fly when the jilted lovers' paths cross?with a little intervention from two well-meaning friends.



Both short films are playing at the Royal Caribbean website. "Royal Reunion" is around 11 minutes in length, and "The Allures of Love" is just under 11 minutes long. From the fine dining served up at 150 Central Park to the rock-climbing wall and to the stimulated surfing, the debut short films by Ocean Views Films make the luxury cruiser a star in both productions. The amenities aboard the ship are tastefully worked in to the quickly paced stories.

Both of the films make taking a cruise aboard the Royal Caribbean's Allure of the Seas look very inviting. Check out the photo gallery from the Red Carpet party held after the premiere of the two films. For more information, visit RoyalCaribbean.com.