Home > LuxuryTravel > Cruises >

Bud Light Hotel To Take Over New Norwegian Luxury Liner For Super Bowl Weekend 2014
Nicolle Monico View Profile

Travel Editor | JustLuxe
Bud Light Hotel To Take Over New Norwegian Luxury Liner For Super Bowl Weekend 2014
Nov. 27th, 2013 | Comments 0 | Make a Comment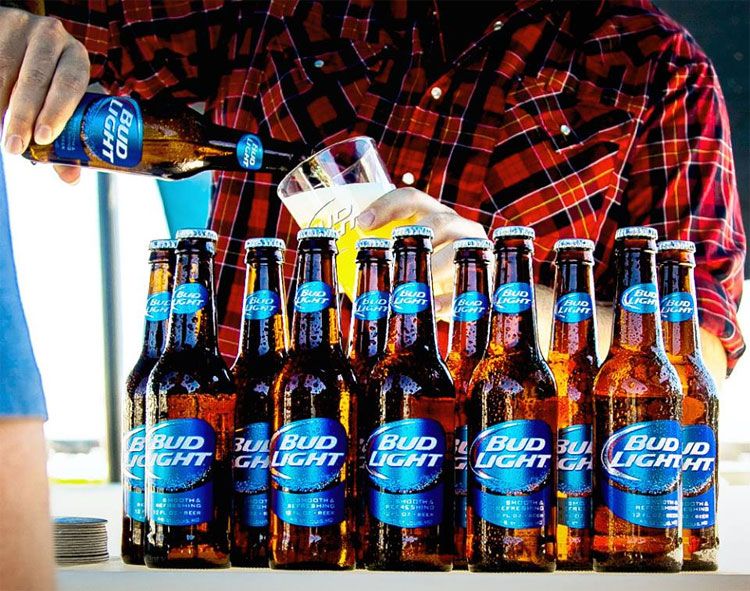 Photo Courtesy of Bud Light
It's no secret that when it comes to the Super Bowl, companies tend to go overboard with their advertising, in hopes of gaining immediate attention but also to connect in a way that secures longtime commitment from consumers. It should come as no surprise then that Anheuser-Busch — whose ads have included heart-warming tales of Clydesdale horses for Budwesier and last year's creative Lucky Chair for Bud Light — is gearing up for another big advertising venture. This year, to promote their Bud Light brand, the company has their sights set on the high seas.
Photo Courtesy of Norwegian Cruise Lines
Teaming up with Norwegian Cruise Lines, the company will be renting out the line's newest luxury ship (which is still being built) to use it as a weekend getaway for 4,000 guests from January 30-February 2. The 146,000 ton Norwegian Getaway will be decked out in all things Bud Light, including towels, pillow cases, key cards and shampoo bottles and will arrive in New York on January 26. The ship's rooms range from studio staterooms to more spacious suites like The Haven Deluxe Owner's Suite that comes with a large balcony, living room, dining room, wet bar and high-end amenities. In between parties, guests can also venture to the spa onboard and choose from one of 50 treatments or take a jog at the fintess center.
"Norwegian Getaway is Miami's ultimate ship, so her unique venues celebrate the heritage and culture of Miami and South Florida," said Kevin Sheehan, Norwegian Cruise Line's CEO.
Photo Courtesy of Bud Light
The concept of taking over a space for the Super Bowl is not new, however, and previous years have included hotels in Dallas, Indianapolis, Miami and New Orleans. Yet at 10 times the size of any of the preceding locations, this new endeavor will be on a whole different scale. If all this wasn't enough, they'll also be taking over the Intrepid Sea, Air & Space Museum, the deck of the retired military ship and its pier for the Bud Light Hotel.
Photo Courtesy of Bud Light
"Bringing the Super Bowl to New York City is a special experience for NFL fans, and we wanted Bud Light Hotel to bring something unique to the table that's never been seen before," said Rob McCarthy, vice president, Bud Light. "Creating this massive footprint at the Intrepid, one of the most iconic landmarks in the city, immediately establishes the Bud Light Hotel as a premier destination during Super Bowl weekend."
Photo Courtesy of Bud Light
But if you think that any Joe Schmoe can make their way onto the boat for the biggest beer-centric party of the year, think again. Rooms will only be available to key distributors, Bud Light VIPs, and retailers. For everyone else hoping to grab a seat on the liner, you would have had to win their contest...which is now unfortunately over.
Photo Courtesy of Bud Light
Entertainment will also be a part of the weekend affair with constructed heated venues hosting concerts and parties every night along with premier partners hosting VIP concerts. Headliners and performers have not yet been disclosed. With 18 decks, 13 bars and 21 places to eat, sports fans will have no trouble finding some good wings and brews for the game.
With this much invested in one weekend, it's clear that Anheuser-Busch isn't looking for a quick play to gain a few yards, but rather be the brand that outruns the pack into the end zone; securing more sales long-term.
You might like :
Spend 7 Nights Wining and Dining With Celebrity Cruises' President & CEO
Featured Luxury Hotels
Sedona, United States
The Sedona Rouge Hotel and Spa
The Southwest United States was once part of a vast domain of little known...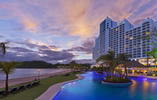 Panama City, Panama
The Westin Playa Bonita Panama
Discover complete rejuvenation at the natural refuge, where a serene beach...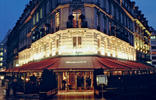 Paris, France
Hotel Fouquet's Barriere
Hotel Fouquet's Barriere offers guests 21st century luxury with a uniquely...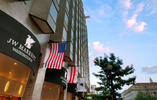 Washington, United States
JW Marriott Washington, DC
The JW Marriott Washington, DC is a luxury downtown Washington, DC hotel...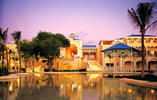 Playa Del Carmen, Mexico
Royal Hideaway Playacar
Royal Hideaway Playacar is situated on the best stretch of white sand beach...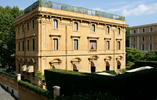 Rome, Italy
Villa Spalletti Trivelli
Of all the boutique hotels in Rome, Villa Spalletti Trivelli is the paradigm,...