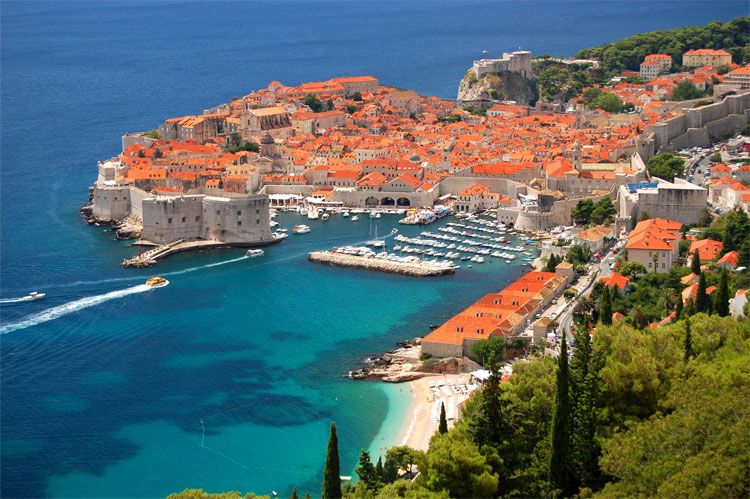 Photos Courtesy of Paul Gaugin Cruises
Luxury cruise line Paul Gaugin Cruises will feature new itineraries in both Fiji and Europe in 2015. A 10-night roundtrip Fiji itinerary will be offered on the Gauguin ship, and a seven-night roundtrip Venice itinerary will be available on the Moana vessel.
The roundtrip Fiji voyage goes through Lautoka, Fiji; lle des Pins, New Caledonia; Noumea, New Caledonia; IIe De Mare, New Caledonia; IIe Lifou, New Caledonia; and Port Vila, Vanuatu. The trip embarks on October 31 and fares per person begin at $5,445 and include airfare from Los Angeles. Aboard the Moana, guests will travel roundtrip through Venice and will visit the Croatian ports of Rovinj, Island SV Andrea, Hvar, Dubrovnik, Vis, Sibenick, and Split, and departs on August 1, 2015. Fares begin at $3,995 per person.
The cruise line's most popular itineraries of the past will also be on the docket in 2015, including the seven-night Tahiti & the Society Islands, 10-night Society Islands & Tuamotus, 11-night Cook Islands & Society Islands, and the 14-night Marquesas, Tuamotus & Society Islands trips.
There also will be longer itineraries like the 12- and 13-night voyages through Fiji, Tonga, Cook, and Society islands. This is a great year for affordable cruises, as Paul Gaugin Cruises is offering savings of 50 percent off standard fares on its 2015 voyages aboard both the Gauguin and the Moana cruise ships.