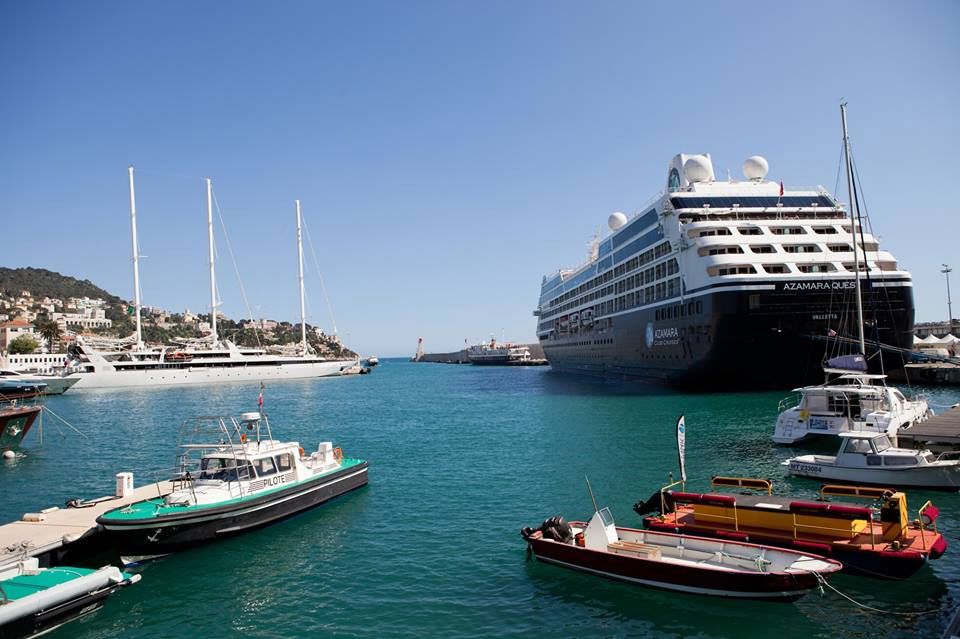 Photos Credit: Azamara Club Cruises
Even though we're only one week into 2015, Azamara Club Cruises® has us thinking about our travel plans two years in advance. In 2017, the boutique cruise line will be offering 65 voyages to 203 ports in 68 countries including new trips from Australia to Asia and Southern California to South Beach.
Azamara will also add Kaikoura, New Zealand; Mahe, Seychelles; Yucatan, Mexico and George Town, Grand Cayman to their list of ports. The cruise line is also known for its longer stays in port overnight and night touring, giving guests the opportunity to immerse themselves into each location through their Land Discoveries® program. This year, they will launch their Cruise Global, Eat Local program which gives travelers the chance to taste local fare in each port at specifically-chosen restaurants.
"Our programs are tailored to discovery-driven travelers and we think we've got some exciting new offerings that will appeal to new cruisers as well as excite our loyal guests," said Larry Pimentel, president and CEO of Azamara Club Cruises. "We strive to offer intellectually curious global citizens with authentic and memorable travel experiences and the new 2017 voyages further showcase our continued commitment to destination immersion."
During the Winter/Spring 2017 voyages, Azamara Quest will offer a West Indies Hideaway cruise from Miami on an 11-night journey. The ship will make stops in the U.S. Virgin Islands, Nevis and St. Barts, and guests can partake in thrilling activities such as zip-lining in rainforests and snorkeling in the Caribbean Sea. Or, travelers can take the Australia and New Zealand Voyage on Azamara Journey which will sail through the waters of Australia, New Zealand, Asia and the Pacific Ocean. On the 15-night Australia and New Zealand trip cruisers, will be heading out from Sydney and will end in Auckland, New Zealand (a new port).
For the Summer/Fall 2017 trips, travelers can embark across the Mediterranean and Black Sea region. Explore the Amalfi Coast and Sicily on a Azamara Quest's 10-night cruise starting in Rome and working its way through Croatia and Greece. While in Italy, enjoy delectable food and wine, beautiful beaches and charming towns in Sorrento, Amalfi and Sicily before heading to the island of Malta. Finally, guests will experience Montenegro before ending in the city of Venice.
The British Open voyage on Azamara Journey, which sails during the same season, is a 13-night cruise for golf fans who want to attend the British Open Finals at Royal Birkdale. Highlights include a visit to Cork, Glasgow, Dublin, Belfast and Edinburgh as well as the opportunity to hike along the Snowdonia National Park and shop for single malt Scotch whisky.
Both Azamara Journey and Quest are mid-sized ships with a capacity of 686 guests, and 2017 rates begin at around $2,499 plus taxes, fees and port expenses.